Lunch and Learn: How you can use AI to make your business more efficient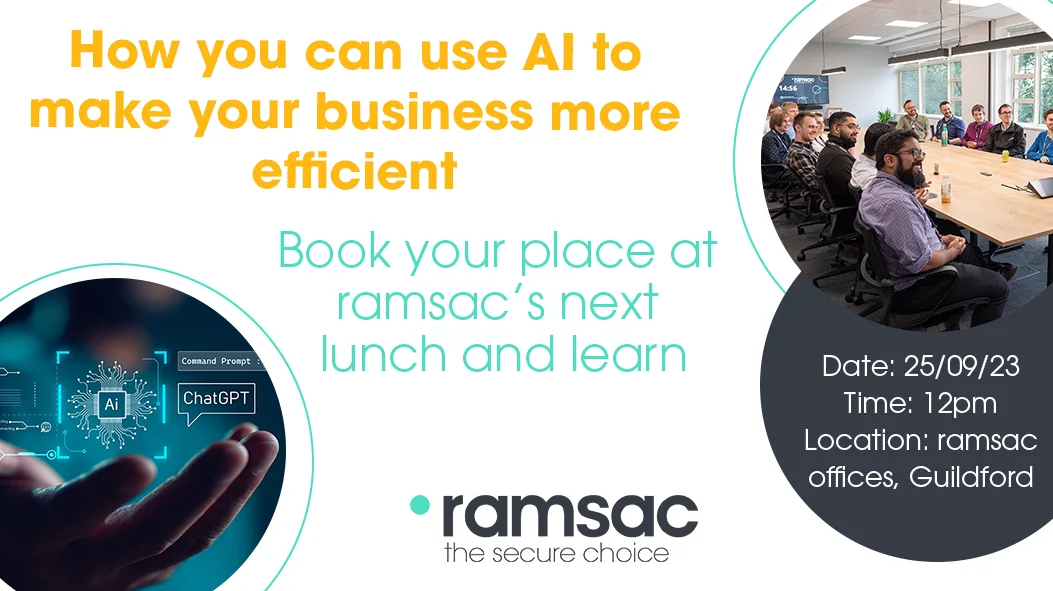 AI is the hot topic of the moment and newspaper headlines might make you think the business world is about to come crashing down. BT has said it will make 55,000 people redundant over the next three years, replacing them with AI. The reality is, AI presents huge opportunities for SME's, harnessed correctly and there's a significant opportunity to increase productivity and reduce cost. But knowing how to use AI tools effectively, and how to keep your data safe when doing so, is a lot to get your head around.
So, is AI about to destroy businesses and make people redundant? In this talk, AI expert, Graham Jones will explain how AI can dramatically improve your business and help you take it to the next level.
You will discover:
How to incorporate AI in every tasks, freeing up staff to do more rewarding work
How to use AI to be more creative and produce more ideas
How you can demonstrate to your clients that AI is helping them.
An understanding of how you can best manage potential risks when using AI to generate content and data for your organisation
Event details

Date: Monday 25th September

Time: 12pm – 2pm

Location: ramsac offices, Guildford
Please note: The content of this event will be aimed at people running businesses or organisations of at least 20 staff and it's unlikely to be so relevant to sole traders or micro businesses. If a registration does not fit our delegate criteria we reserve the right to cancel the registration. We verify you via your use of your professional email address in your registration. Registrations made via personal, rather than professional, email addresses will not usually be accepted.