Webinar: Getting the most out of SharePoint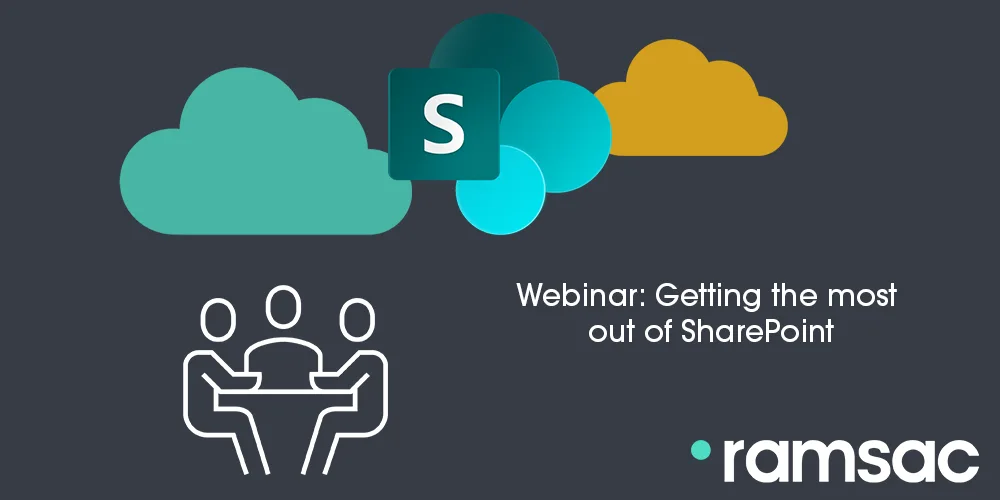 Most organisations are now using SharePoint in one form or another. For many, they have implemented a fairly 'out of the box' installation of SharePoint to make use of the cloud storage and collaboration it offers, but organisations are often unaware of both the security and data protection settings that should be employed for good practice, as well as some of the key features they may be missing.
Join us on Tuesday 20th June for our webinar Getting the most out of SharePoint during this event we will take you through the questions you should be asking of your SharePoint to ensure you are getting the most out of the solution.
Dan May, Commercial Director at ramsac will be joined by ramsac's lead SharePoint Consultant, Adil Hussain, to host a walk through of the key checks and settings all SharePoint sites should have in place as well as a chance for a general Q&A about SharePoint good practice.
Event details

Date: Tuesday 20th June

Time: 11:00am-12:00pm

Location: Online
Please note: The content of this event will be aimed at people running businesses or organisations of at least 20 staff and it's unlikely to be so relevant to sole traders or micro businesses. If a registration does not fit our delegate criteria we reserve the right to cancel the registration. We verify you via your use of your professional email address in your registration. Registrations made via personal, rather than professional, email addresses will not usually be accepted.