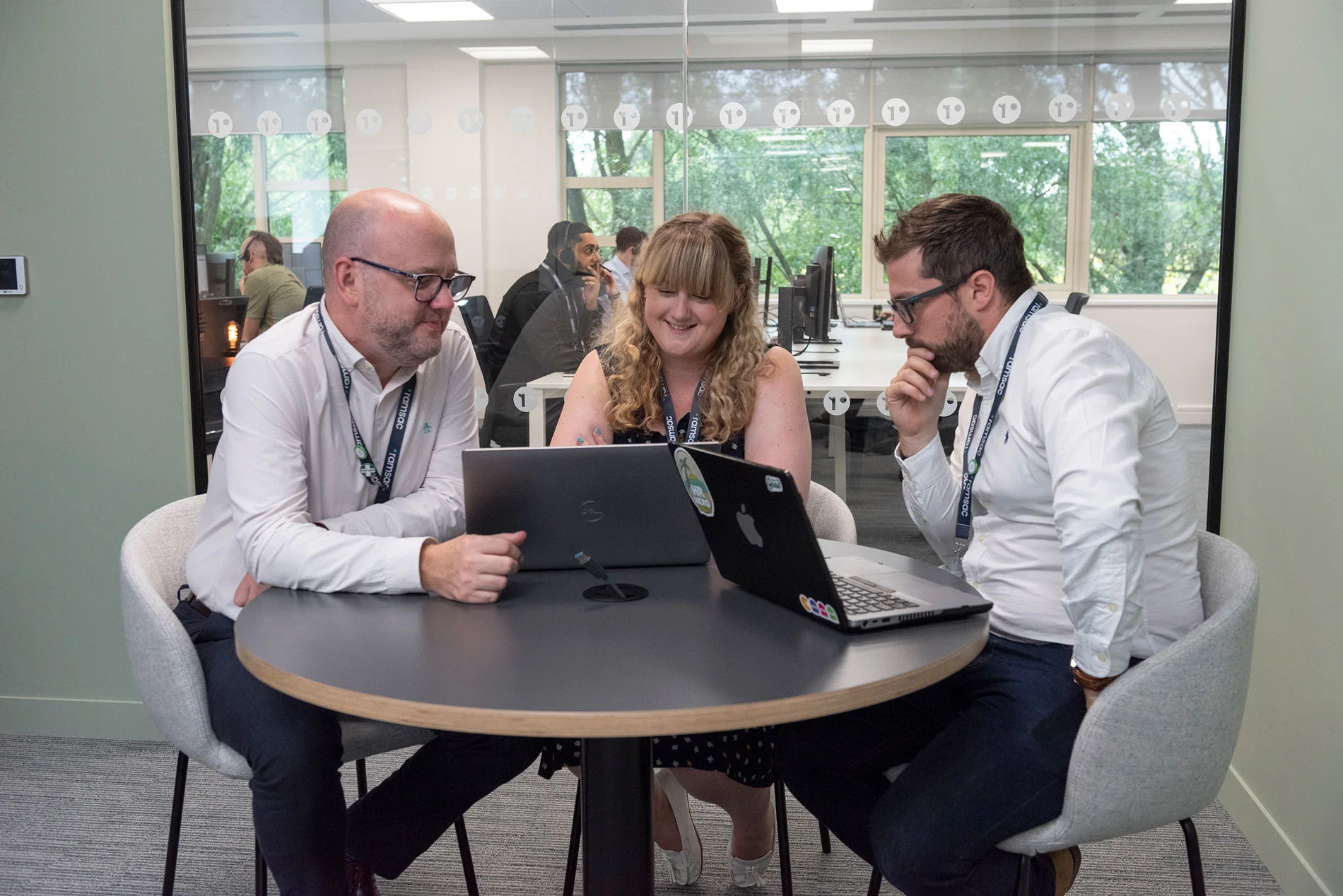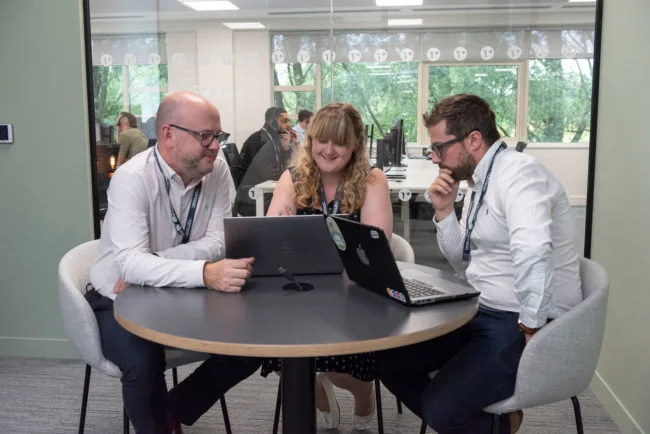 ramsac – Proud to be a Microsoft Solutions Partner
A Microsoft Solutions Partner must demonstrate a high level of competency and understanding when it comes to Microsoft's services and products. That's why we've dedicated ourselves to being a Microsoft Solutions Partner for Modern Work. As well as offering friendly, professional support, it means that every person you speak to at ramsac provides you with expert, industry-leading knowledge about the software you use.
The Microsoft Modern Work solution is focused on helping businesses achieve a successful and productive hybrid workplace through the Microsoft 365 suite. The Modern
Tell us how we can help
What does it mean to be a Microsoft Solutions Partner?
A Solutions Partner is a company that collaborates closely with Microsoft. Under Microsoft's widely acclaimed partnership programme, being a Solutions Partner represents a passionate commitment to delivering innovative software and spreading awareness to its users. For our customers, you can rest assured we're experts in what we advise you on.
Being a Solutions Partner requires significant investment in training. Partners must walk their employees through the partner training programme, demonstrate continuous progress in a wide range of areas and continue to onboard new clients to certain parts of the Microsoft 365 sphere, such as Teams, Intune or Azure. A Solutions Partner isn't a static certification that relies on knowledge, it requires ongoing proof. We're not a one and done kind of company, we actively demonstrate our knowledge regularly.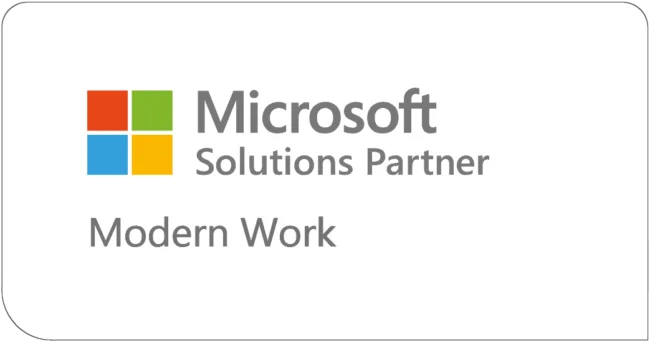 Benefits of collaborating with a Microsoft Gold Partner
By working with a Microsoft Solutions Partner, your business can access unrivalled expertise and tools that help you succeed in your ever-competitive, evolving markets. At ramsac, we ensure you're ahead of the game.
You'll get:
Access to a high level of expertise that is constantly developed through training and learning
Up-to-date IT services that follow best practice guidelines
Qualified experts at your side who offer a friendly, jargon-free service
A partner that has a direct connection to Microsoft for better deals and access to the latest tech
Insights, tips and help to make the most out of your Microsoft 365 licenses
Exclusive resources, solutions & support
If you're looking for training on Teams or want to roll out Microsoft Intune across your company, then we can help.
As a leading provider of Microsoft tools and resources for businesses in the South East, we are committed to maximising the benefits of Microsoft for our customers. This means we understand the value of being a Microsoft Solutions Partner for Modern Work and how this is represented in the services that we provide. The modern workforce is a hybrid one that needs tools that fully enable your employees to work effectively. That's why we're proud to be a Modern Work Solutions Partner.
This partnership allows us exclusive access to a range of Microsoft tools, resources, training options, and additional support, including access to the Partner Community.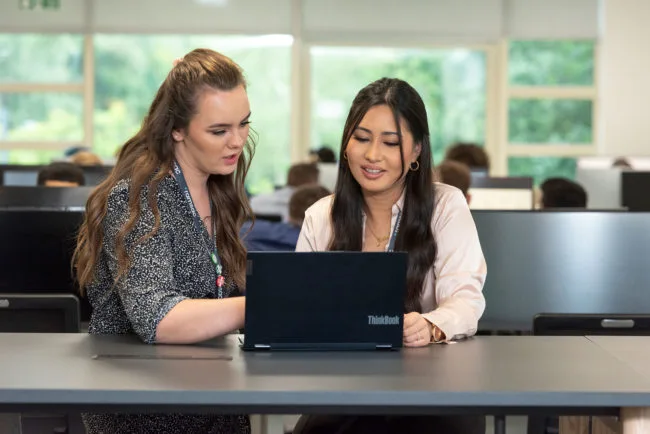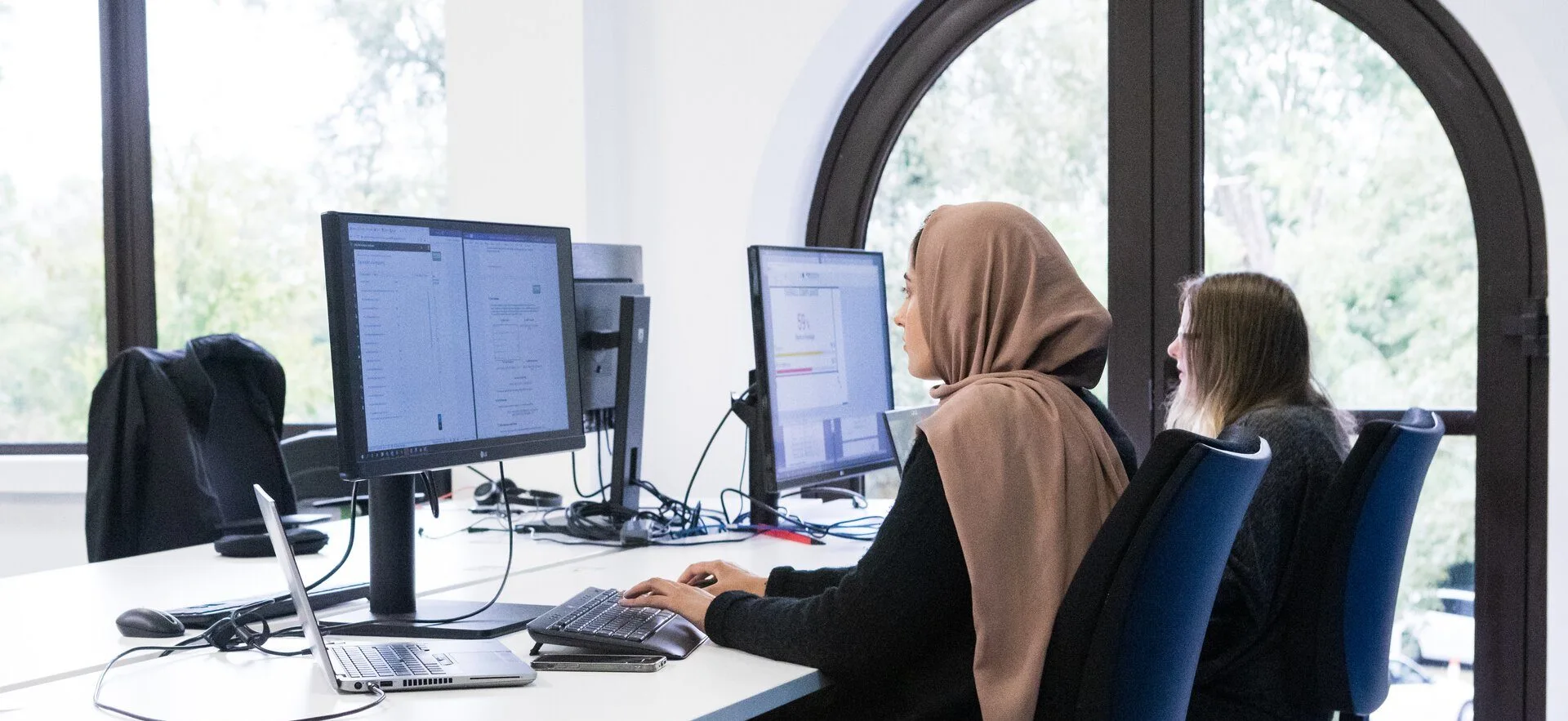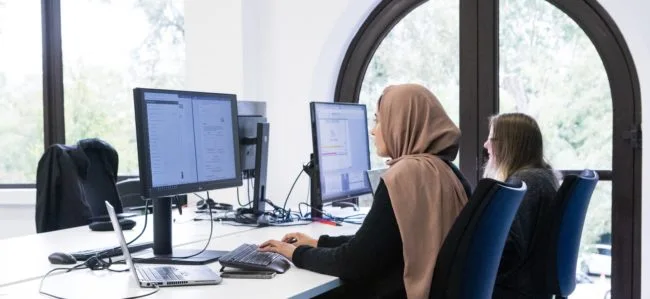 Integrated Microsoft solutions
Here are just a few of the main Microsoft solutions we deliver to our customers, helping them maximise their business productivity and success in the modern world of hybrid work:
Microsoft 365
For businesses that want to take advantage of tried and tested hybrid workplace solutions, partnering with a Microsoft Solutions Partner is one of your best options. You'll benefit from Microsoft's most advanced tools and resources for workplace collaboration and productivity, allowing you to harness greater efficiencies across your organisation. Your workforce can even access Microsoft applications from any device, at any time, all with careful security policies built-in and a secure network in place. With expert support, you can fully enjoy the perks of Microsoft 365, a valuable toolkit for any business.
SharePoint
As one of Microsoft's most popular resources, SharePoint is a sophisticated platform that allows businesses to streamline data storage, management, and file sharing. Unlock greater opportunities for enhanced collaboration and learn more about how files can be shared and stored with the help of our expertise. Your employees, relevant stakeholders and clients can easily share and access vital material without the need for back-and-forth communication. ramsac has the knowledge and capabilities to deliver a bespoke SharePoint solution, no matter your goal. What does a Modern Work Solutions Partner do?
A Microsoft Modern Work Solutions Partner is about:
Deploying and managing Windows and Microsoft 365 across organisations
Improving collaboration and communication with Teams, and additional Teams add-ons
Supporting employees across all clients to work as effectively as possible with Microsoft 365
Create a workplace that is fully hybrid and works efficiently in a hybrid manner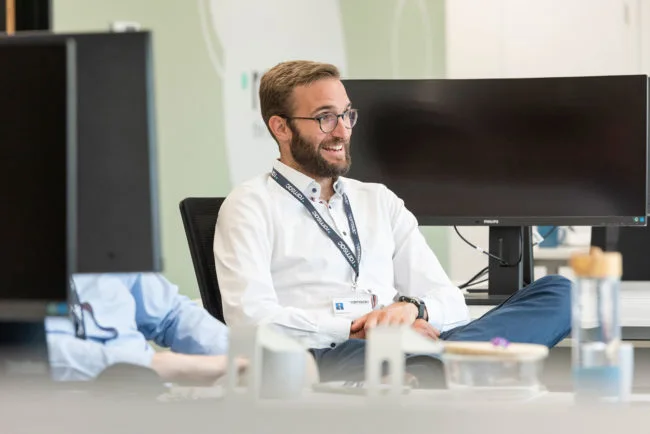 Specialised IT solutions for UK businesses
ramsac is driven to deliver trusted, reliable and expert IT solutions, ensuring that business growth and success is within reach. As a Microsoft Solutions Partner, we are positioned to provide IT excellence when it matters most. Transform your workforce with a focus on productivity and collaboration when you work with a leading specialist like ramsac.
To discover more about our IT solutions for Microsoft 365, including migration and consultation, take a look at our services.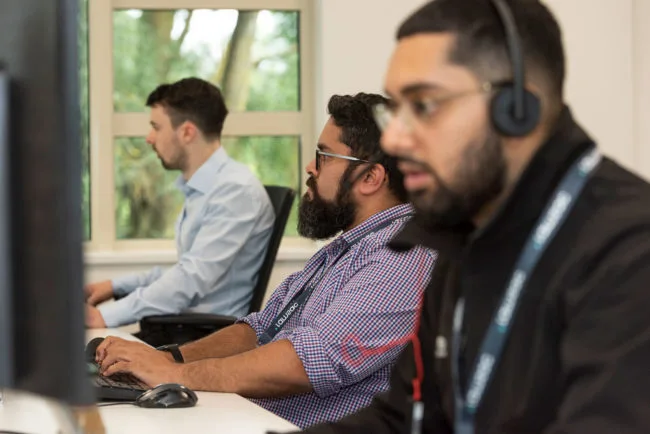 How can we help you?
We'd love to talk to you about your specific IT needs, and we'd be happy to offer a no obligation assessment of your current IT set up. Whether you are at a point of organisational change, unsure about security, or just want to sanity check your current IT arrangements, we're here to help.
or call us on 01483 412 040