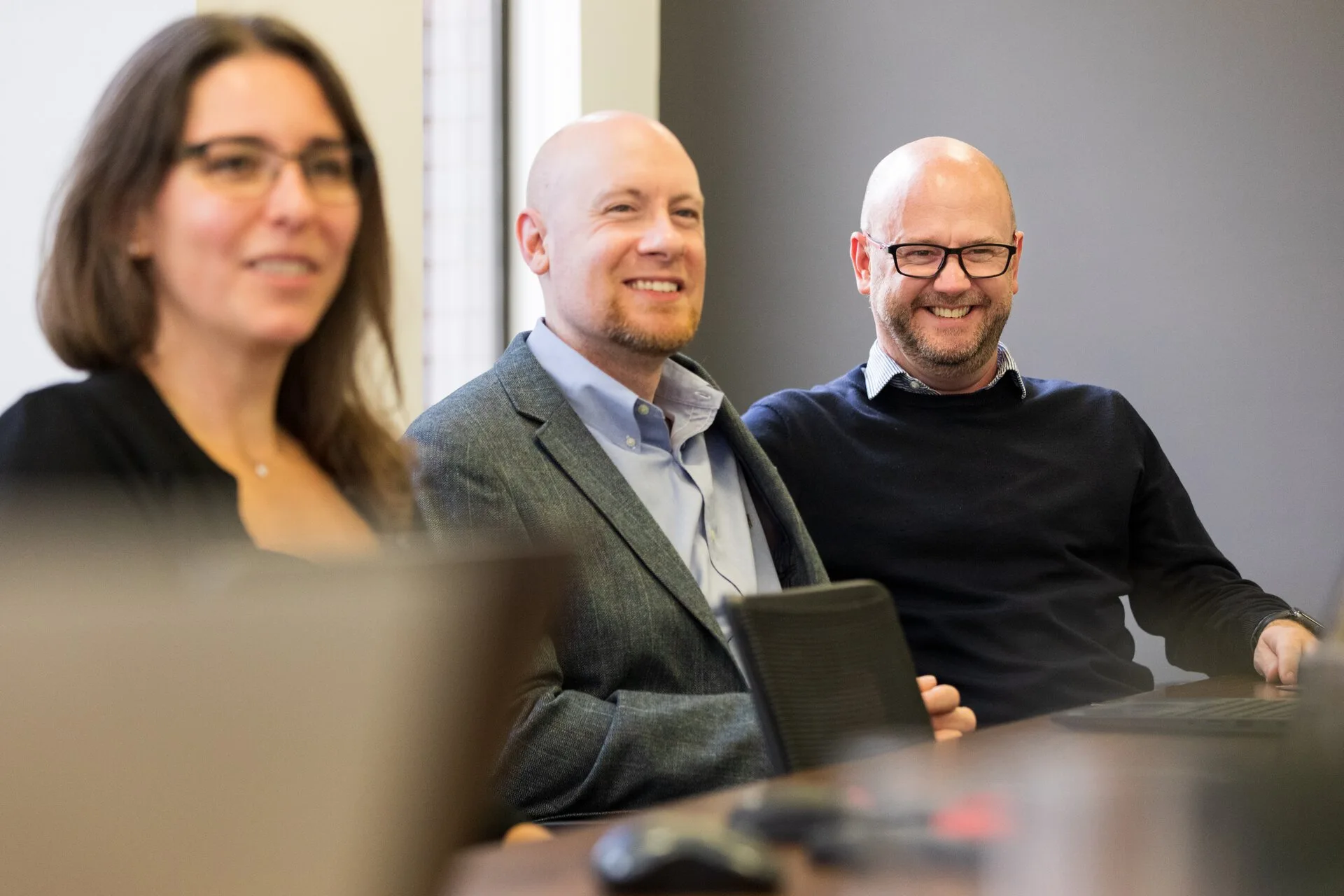 About us
Our strength lies in our very special culture. We work really hard to be the best employer we can be, because we believe, happy, motivated, well trained colleagues that are happy to come into work each day, deliver the very best for our clients.
How we work
Having the right team is incredibly important to us. All ramsac services are delivered by our own team of technical experts. We don't subcontract our projects or services, so we can tightly manage and control the quality standards we strive for.
We select candidates not only for their technical experience, but also for their ability to understand the structure and culture of our clients' organisations, and to explain technical solutions and issues in jargon-free language.
We are proud of our awards and accreditations, but we believe that it's our unswerving focus on our culture that really leads to the long term success we enjoy with our clients. Independent IT
infrastructure consultancy
You will never deal with a salesperson at ramsac – your relationship manager is not paid commission. This means they are not focused on quick wins, but rather building trusted long term relationships. Whilst we have partnerships with major industry vendors, we have always remained impartial, we believe in recommending the right tool for the right job, not trying to shoehorn a technology into a space it doesn't really fit.
We are committed to long term relationships. That starts with our staff – we set out to be the best employer we can be, because we know that happy people, who are constantly being trained and developed, stay with us for a long time, and that means that our clients get a consistent service from professionals at the top of their game. We are also passionate about long term relationships with customers. We have a portfolio of clients that have been outsourcing to us for over twenty-five years. We think that's pretty special.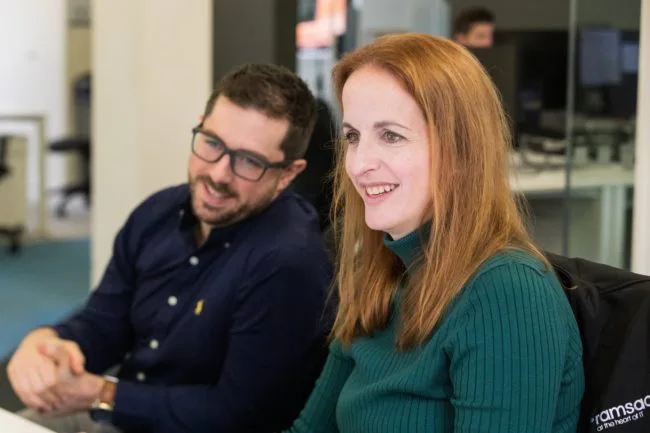 Why choose ramsac?
At ramsac, we understand that reliable and secure IT is the backbone of your organisation. That's why we plan and implement IT solutions that have security and resilience built in as standard.
We also understand how important it is to speak with specialists who are not only experts in their field but are also approachable. No matter your level of IT know-how, we'll always use jargon-free language you'll understand. Whether that's in a conversation with our 24-hour UK based Support Technicians, or sat around your board table developing your long term IT strategy and project roadmap.
With more than 30 years of experience in the field of IT management, we can provide an informed service truly tailored to your organisation. Because none of our team are paid a commission to sell to you, you can form a trusted relationship, with a dedicated team who are motivated to ensure your success. Our clients stay with ramsac for many years because of our human centred, common sense, strategic approach to managing and supporting one of your biggest assets.
ramsac in numbers
As a leading provider of IT support and consultancy services with over three decades of experience in the industry, ramsac has built a team of dedicated and skilled staff who deliver high-quality solutions to our clients across various sectors. We pride ourselves on our responsiveness, customer satisfaction and service level agreements. Here are some of the key numbers that showcase our performance and reputation
80%
Phone calls answered within 15 seconds
98.4%
Client satisfaction rating
3,200
Support tickets closed each month
97%
SLA performance last month
5*
5 Star glassdoor rating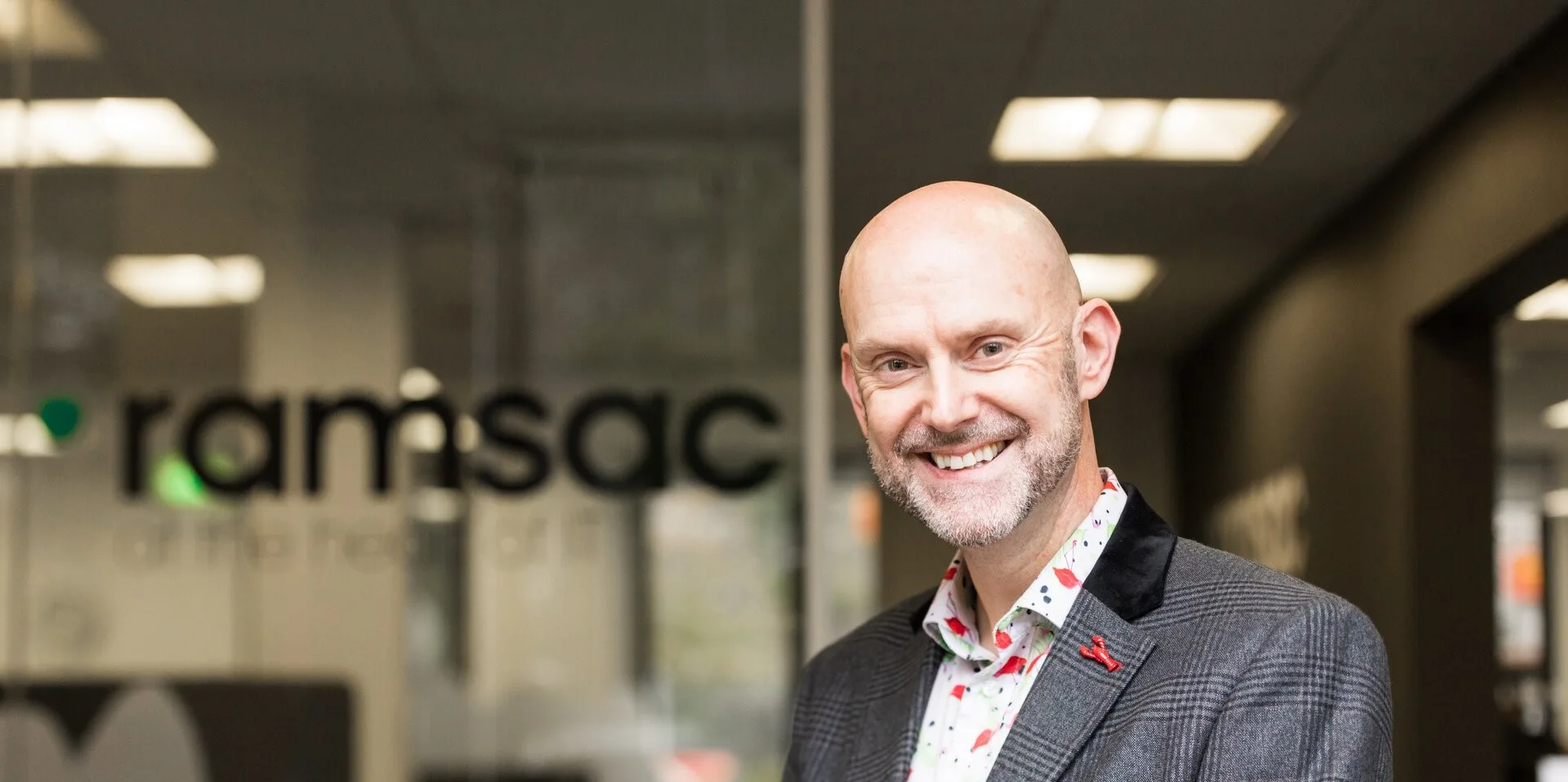 Our culture
We know we work best when the values of us, our people and our clients are all aligned. Every two years we publish our culture book to allow potential new colleagues to better understand what it means to be part of our team.
Our culture book will tell you all need to know about life at ramsac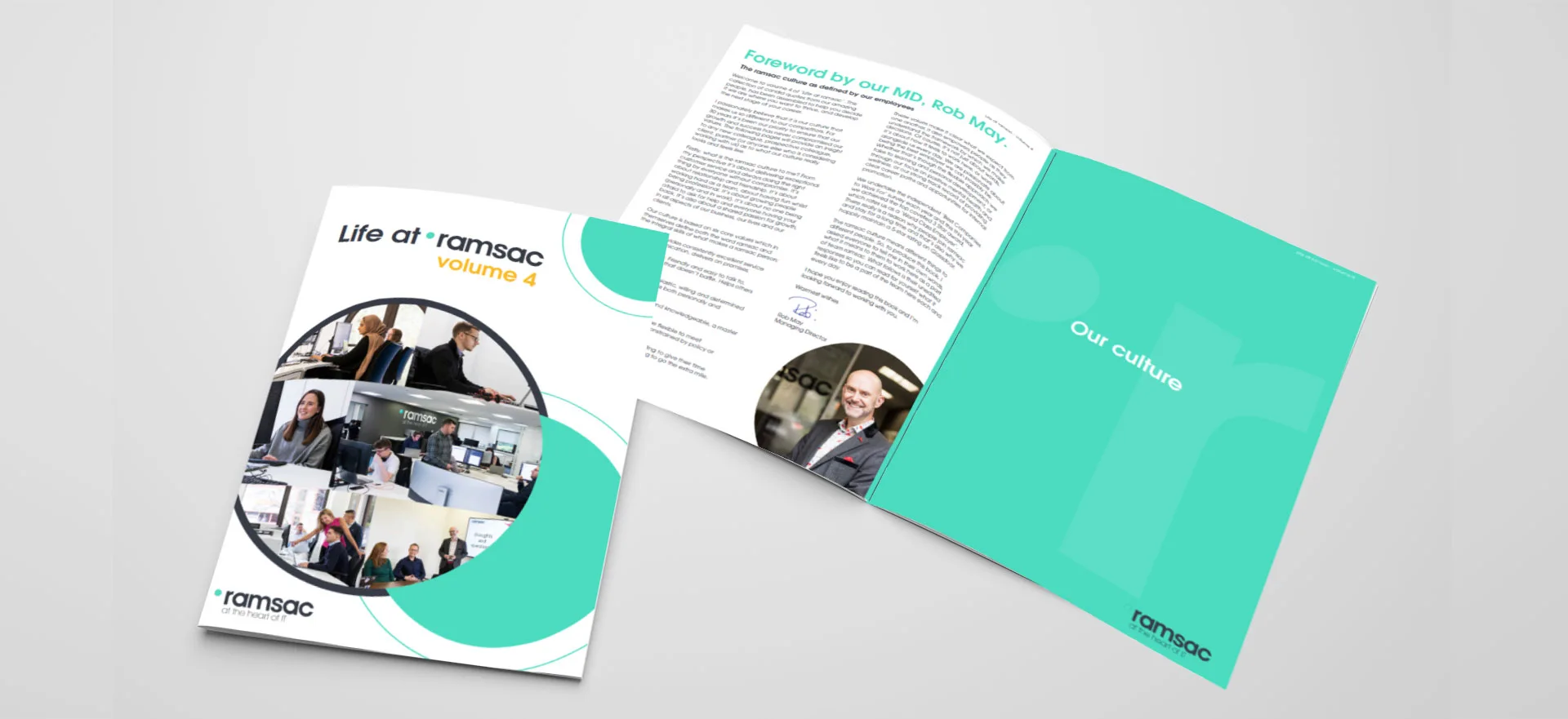 IT strategy expertise
We add greatest value when involved in your planning and decision making, enabling us to provide considered long terms solutions to help drive your organisation forward. So our job is not to simply supply, install and support technology – we also help you ensure your IT is enabling you to be more efficient, secure and resilient. We develop and IT roadmap with each of our clients, a shared, living document which enables us all to make plans and sensible decisions.
The secure choice
With over 30 years of experience, we know the impact of failing to take action against cybercriminals all too well here at ramsac. That's why we want you to make the secure choice. The choice that will protect your organisation from rising levels of cyberthreat and get you back on your feet in the event of a damaging cyberattack.
Accreditations
ramsac are proud of our core industry accreditations, which include being a multiple Microsoft Gold Partner, Gold Dell Partner, Gold Sophos Partner, Microsoft Education Specialist and Gold SonicWALL Partner.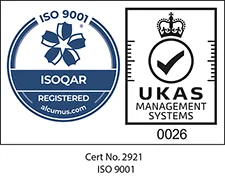 ISO 9001 certified firm
We are proud to be ISO 9001 certified, this demonstrates our service meets the expectations of our customers and we have quality management systems in place throughout our organisation to ensure we are always providing the highest quality service possible.
Carbon Neutral
ramsac is a certified Carbon Neutral firm, independently verified by Carbon Neutral Britain. You can read more about our ESG strategy by clicking here.
Award winning IT suppliers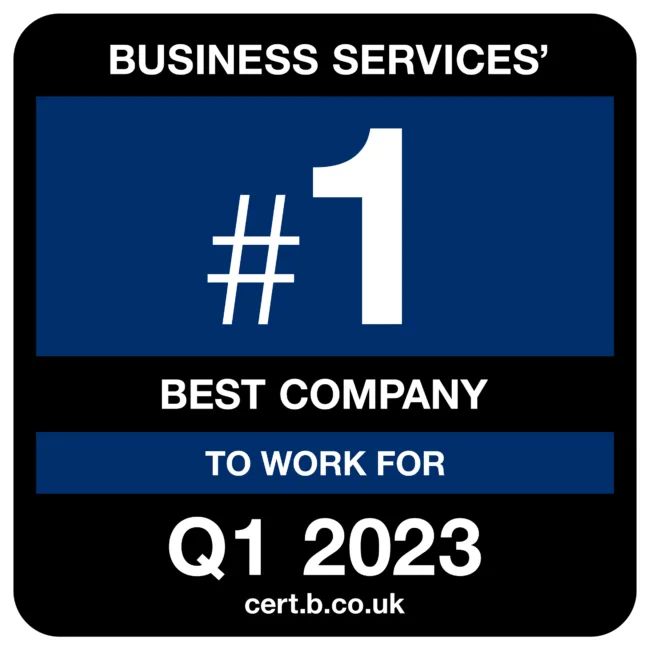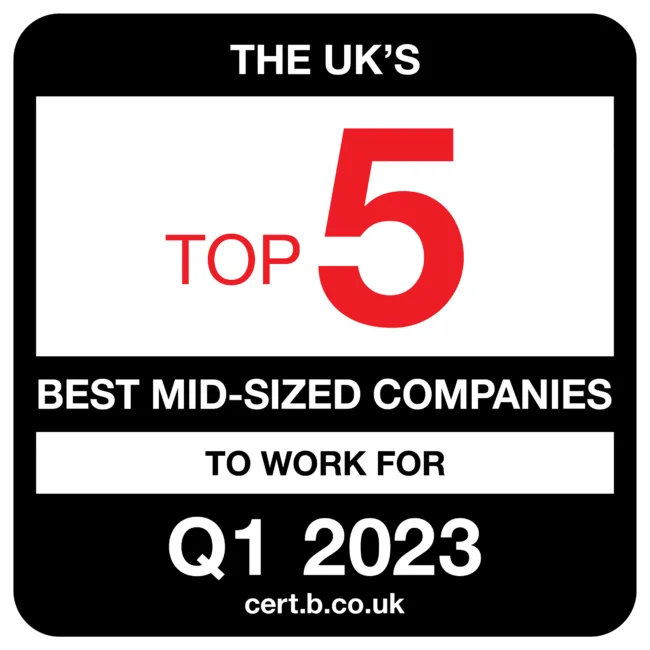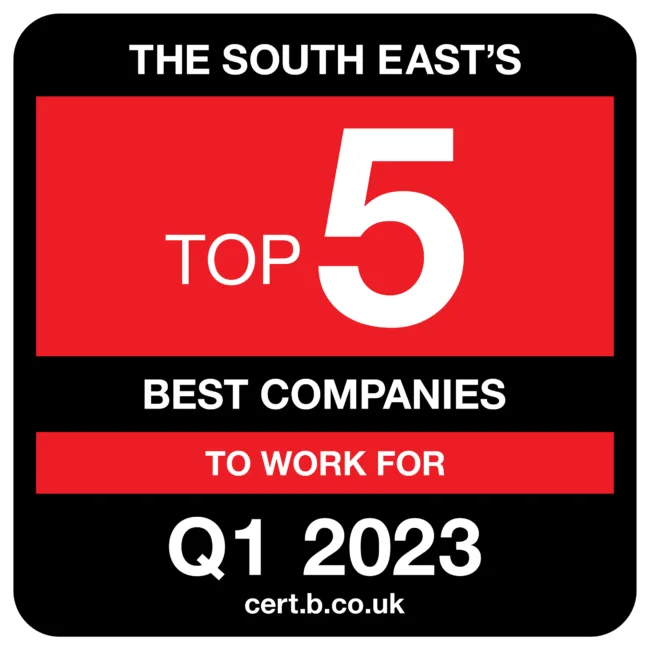 Awards are a great recognition of our amazing team and the efforts they put in every day. We are proud to have won the Surrey Business Awards 'Company of the Year' as well achieving success in national awards such as the CRN Channel Awards and the SME National Business Awards, as well as being named as 2022 Managed Service Provider of the Year in the MSP Innovation Awards.
Our industry rated us in the top 15 managed service providers in EMEA and listed us in the top MSP providers globally too (2022 MSP 501 Awards).
Perhaps the award we are most proud of, is our position as a UK 'Best Companies' employer. Best Companies is an accreditation you can't win – it's based on very detailed independent surveys of our people and assesses Employee Engagement. We have been awarded the much coveted '3 Star – World Class' award for 2023 – the highest rating possible. We are overjoyed at this, as it's independent evidence of our highly engaged, highly motivated and upbeat team. It's the trophy that we are most proud of! Not only did we get the top award, we also listed in the top 5 for all employers in the South East, the number 1 employer in the UK for business services firms in the UK, and were named as number 3 in the overall list of UK wide mid sized employers. We're really proud of that!
Finally, we're very proud to hold '5 star' ratings on both Google and GlassDoor.

Customer
Satisfaction Survey
All our clients are invited to provide a quick rating of satisfaction when we close a Support request for them. Find out what they had to say.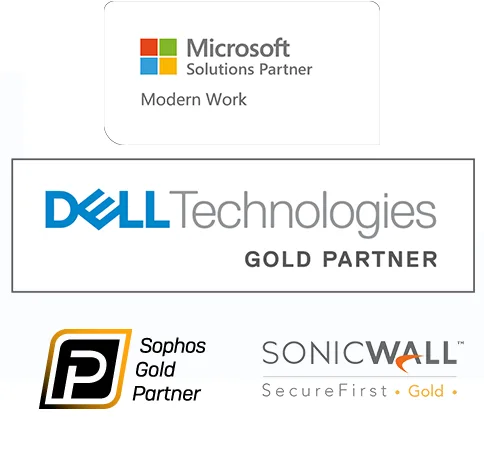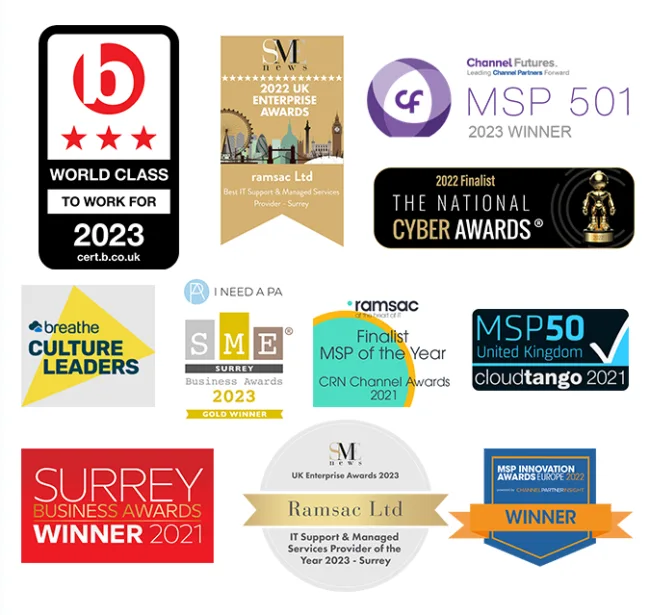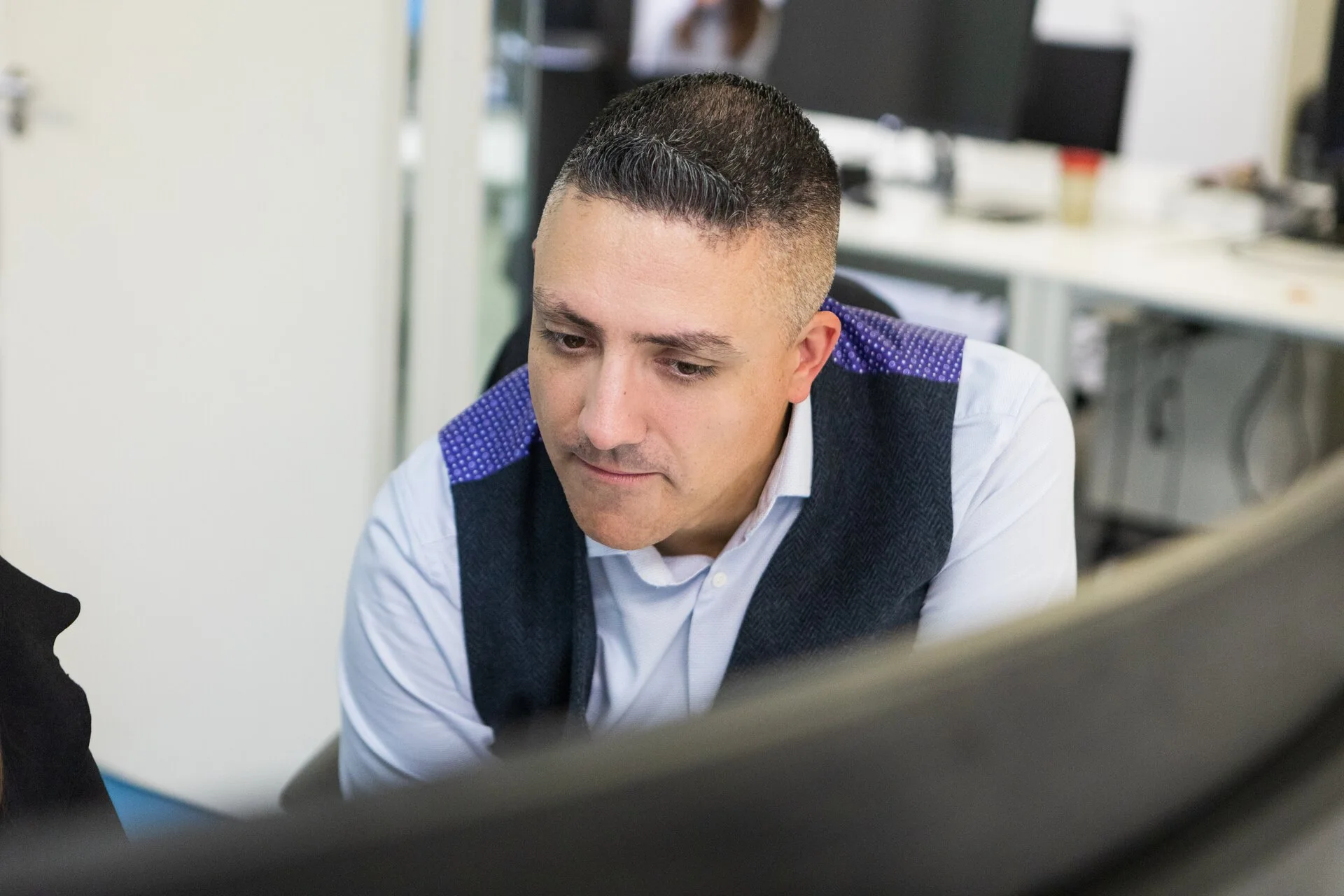 How can we help you?
We'd love to talk to you about your specific IT needs, and we'd be happy to offer a no obligation assessment of your current IT set up. Whether you are at a point of organisational change, unsure about security, or just want to sanity check your current IT arrangements, we're here to help.
or call us on 01483 412 040