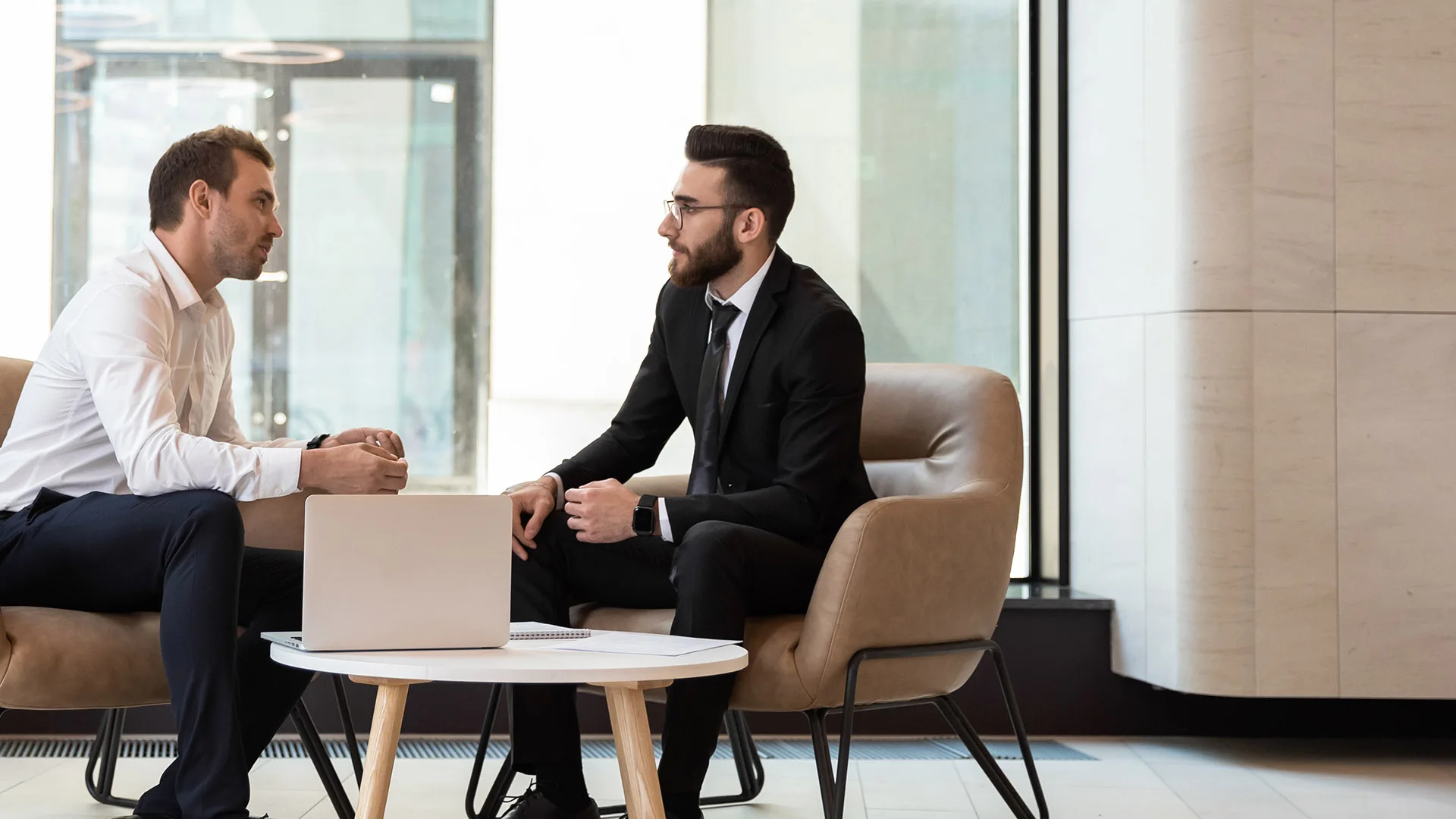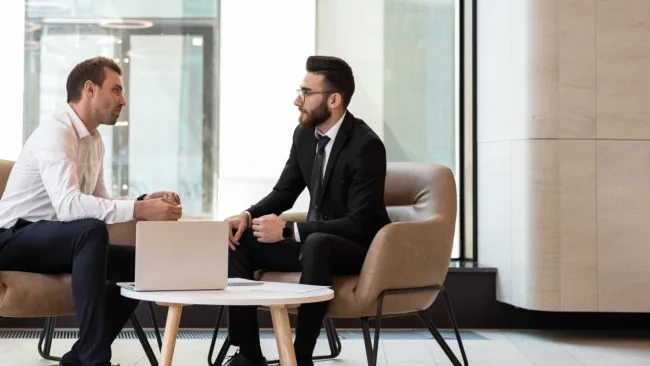 Compliant and experienced IT solutions for UK-based financial services firms
Financial service providers need fast, reliable and highly secure IT. ramsac is proud to deliver experienced, highly efficient, independent IT support & management for financial service businesses in the United Kingdom.
Tell us how we can help
IT support for financial services
Businesses in the UK's financial services sector need reliable IT support in order to function efficiently and effectively. We understand the importance of your compliance requirements, protecting your sensitive data and providing an IT platform where flexible working and continuity of business is vital.
How ramsac can help your financial services firm
We are experienced in working with all aspects of finance, including hedge funds, wealth management, asset management, venture capital, trading operations and financial advisors.
Our experience across a variety of financial services means that we have the knowledge and know-how to implement solutions that meet your needs.
Advise on, and implement, compliant solutions for all areas of your IT estate
Mifid II compliant phone systems and 24/7 continuity solutions
Outstanding IT support, strategy and relationship management
Support to firms with international offices, , 24 hours, 7 days a week
Full management of your IT estate, including a strategic 'IT road map'
Future IT planning, including cyberattack prevention Managed IT support
Whether you need fully managed IT support, round the clock assistance or scalable IT solutions that adapt as you require, we're able to provide all of the above.
Projects & consultancy
Project management and consulting for large IT operational changes.
Cybersecurity
Don't leave your finances at risk. Protect your business, your data and your clients now. 
Office 365
Cloud-based software for hybrid and flexible working.
Cloud technology
Remote storage & IT operations for preparedness in the event of a cyberattack or downtime.
Backup & disaster recovery
Minimise downtime for your business and clients.
Cyber Resilience Certification
Prove to your stakeholders you're ready. Achieve the highest level of cybersecurity protection with ramsac. Benefits of our IT services for finance professionals
We work with industry-recognised IT cloud, hardware and software providers. This enables us to provide independent advice and support. Our complete IT management provision, totalIT, allows your organisation to receive the guidance and support it needs to excel, including: 
Enhance and streamlines remote and hybrid work
Fills skills gaps in your firm
Ensures your IT is secure and reliable
Full management of your IT estate
Supports employees at all levels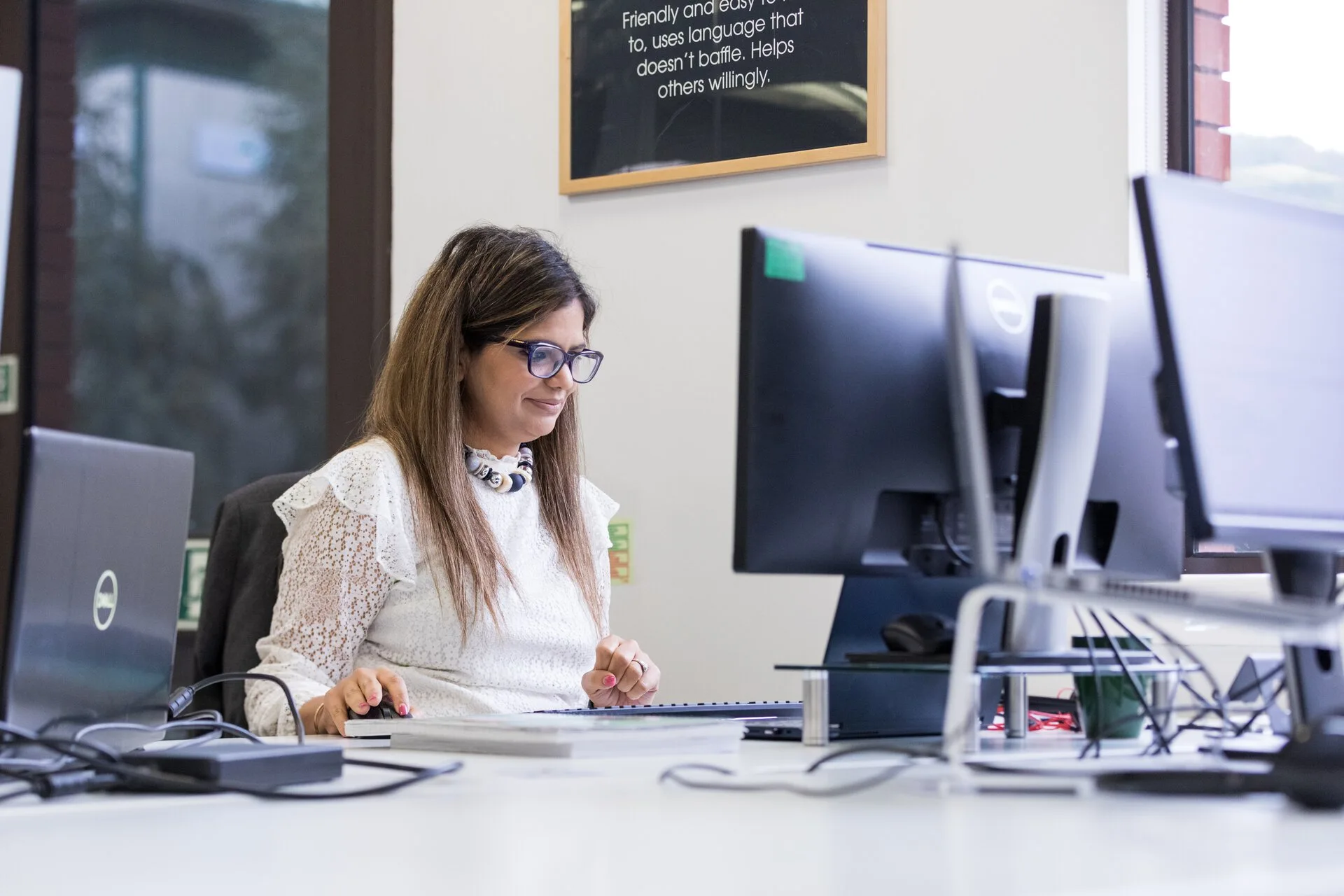 Experience trusted and proactive IT like WPC do
Weight Partners Capital (WPC) is a specialist private equity investor, investing in sectors where the team has operational experience. Investing selectively in businesses they have a deep knowledge of, WPC work closely with management teams to consistently drive returns.
Before working with ramsac, WPC were working with a smaller IT provider with no experience in supporting a private equity firm. As a result, WPC were not receiving the right support.
Through completely outsourcing their IT function with ramsac, WPC were able to receive fully managed IT from supporting end users to cybersecurity maintenance, supported by our expertise in the financial services industry.
[Read the full case study]
"The support service provided by ramsac has been excellent. The team are easy to contact, and knowledgeable. We have had some more challenging issues to fix, but these are escalated and dealt with swiftly, and communication is excellent throughout the period it takes to resolve the issue. It has significantly improved the process of dealing with any issues across our IT system."

Rachel Kenny
Financial Manager at Weight Partners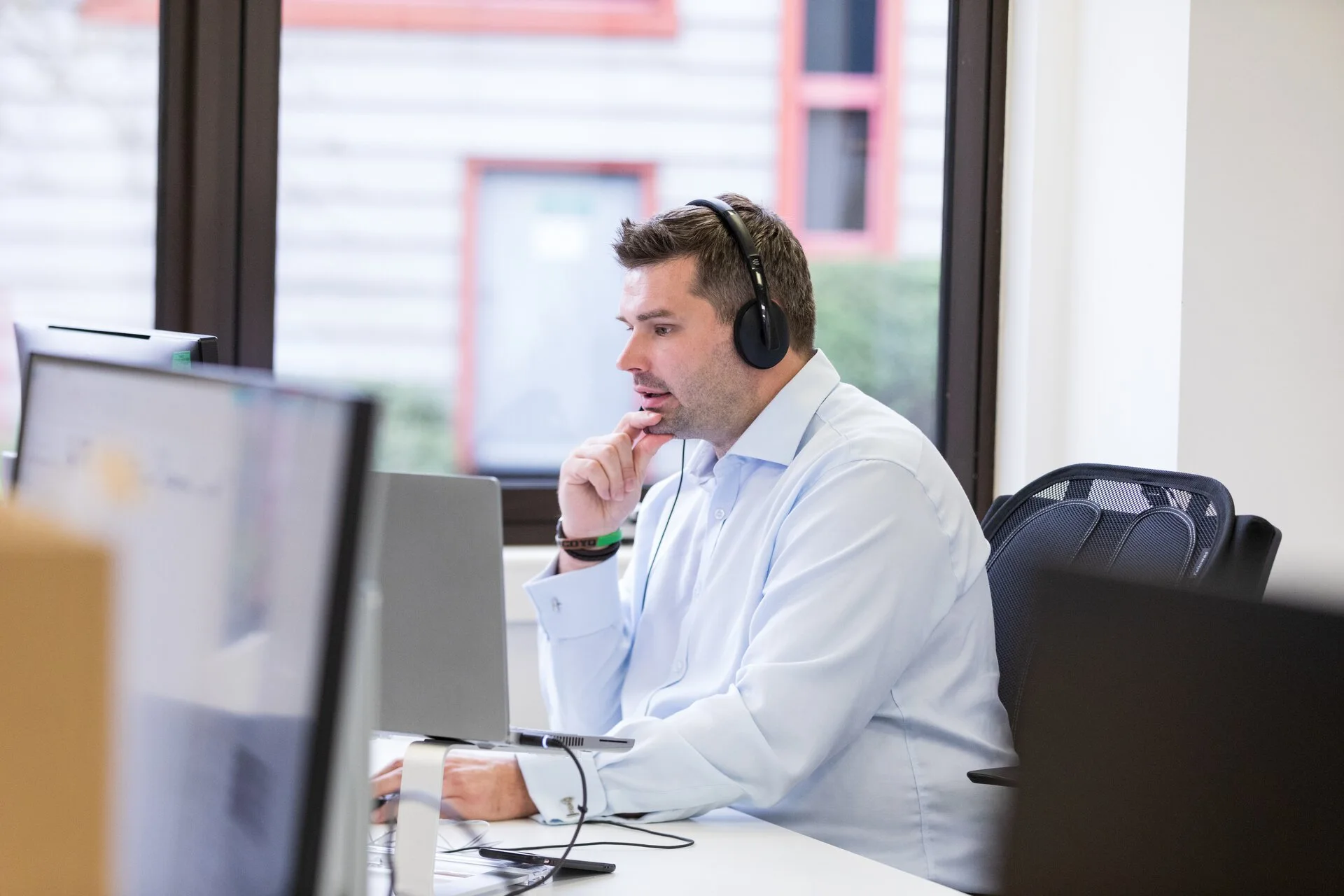 Stay compliant with ramsac
Ensuring compliance is a vital step we take for every industry we work with, but as financial service IT support specialists, we know just how critical this is in the financial services industry. As a GDPR compliant IT support company holding the highest industry standards, you can rest assured that our solutions will be compliant with any regulations you may face.
Why choose ramsac for your financial services business IT support

Adaptable
We're flexible to your needs, however your business may work, we can help

Approachable
We don't use jargon. Just simple, clear language that is easy to digest.

Reliable
We provide consistently excellent IT services to all different types of businesses.

Customer
Satisfaction Survey
All our clients are invited to provide a quick rating of satisfaction when we close a Support request for them. Find out what they had to say. Knowledgeable IT professionals your financial services organisation can trust
At ramsac, we know that the availability and security of crucial services for your clients and stakeholders is vital. That's why we believe that reliable, independent, specialist counsel is essential.
We can help by carrying out thorough security risk assessments and implementing end-user training and internal policies, all for the protection of your data. No matter the size of your organisation, we're here to help.
We truly understand the individual needs of a financial service provider, from compliance to increased cybersecurity measures required in today's landscape.
With ISO and UKAS compliance certification, you can trust in ramsac to deliver not just secure IT support, but fully compliant services for your business.
What our clients say
★★★★★

"Having a support company there who conduct regular checks of the network, monitoring things like server capacity and everything else that needs to be looked at on a daily basis. I can't tell you how beneficial that is."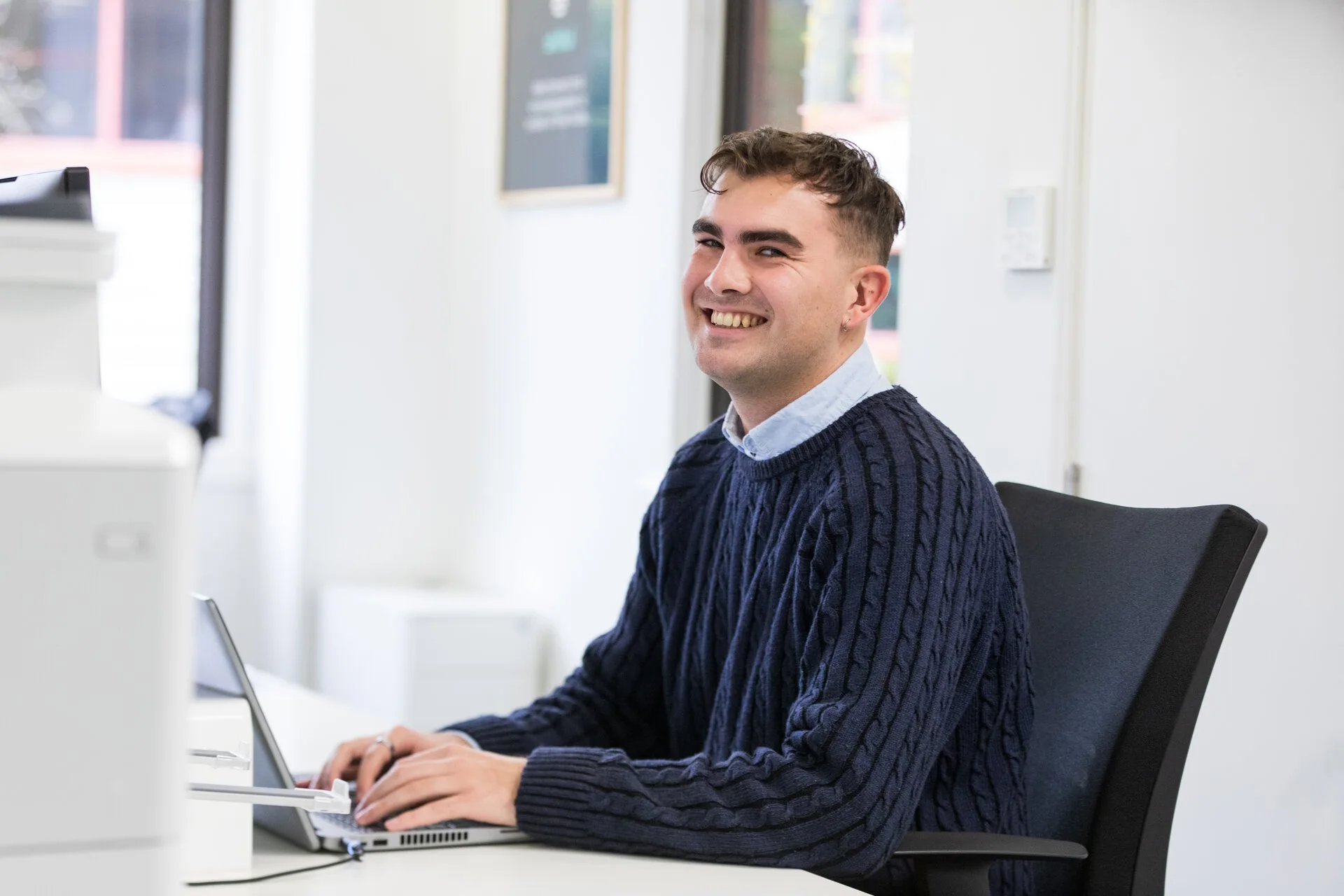 Speak to us today
If your financial services organisation needs IT that delivers, get in touch today. Whether you're unsure about security, or just want to sanity check your current IT arrangements, we're here to help.