WPC
Weight Partners Capital (WPC) is a specialist private equity investor founded in 2009 to invest in sectors where the team has operational experience. They invest selectively in businesses they understand, and then work closely with management teams over an extended period, to consistently drive attractive returns for investors and for management teams.
Before ramsac
Prior to working with ramsac, WPC were with a smaller IT provider who were not the right fit. They didn't have experience of supporting a private equity firm and were not as focused on security as WPC wanted. Rachel Kenny, Finance Manager at Weight Partners commented.
"Our challenges before moving to ramsac were mainly around security. We were keen to follow industry best practice with regards to cyber security, and this was not something our existing supplier were experts in.  We decided to move to get the best support in our desire to improve our IT systems."
Choosing totalIT from ramsac
WPC were looking for a solution to completely outsource their IT function, that could provide the support they required but also have a strong focus on cyber security. totalIT from ramsac is a complete IT department. Their fully managed IT service takes care of everything, from supporting end users 24/7 with any IT question, to around the clock system monitoring, remote IT administration, server management, system updates, security maintenance, and management of licences, renewals and subscriptions. Explaining why WPC choose ramsac and totalIT Rachel said.
"In terms of cost, ramsac came in at a similar price to other competitors that we looked at.  However, the focus on cyber security in the firm, along with the all-in-one nature of the totalIT package was what won us over."
Teams phone system
Since onboarding WPC ramsac have worked with them to implement a Teams phone system. With the Teams phone system, WPC can use Teams as an alternative to a traditional telephone system. Phone system users can click a name in their address book, and place a Teams calls to that person. They can use their mobile devices, a headset with a laptop or PC, or one of many IP phones that work with Teams to place calls. Rachel described what the experience of implementing this solution was like,
"The experience was very positive.  We were communicated with consistently throughout the whole process, and the implementation was finished on time, and with all of our requirements included."
Benefits of outsourced IT
WPC have enjoyed an improved support service since moving to ramsac. Rachel commented
"The support service provided by ramsac has been excellent.  The team are easy to contact, and knowledgeable.  We have had some more challenging issues to fix, but these are escalated and dealt with swiftly, and communication is excellent throughout the period it takes to resolve the issue.  It has significantly improved the process of dealing with any issues across our IT system."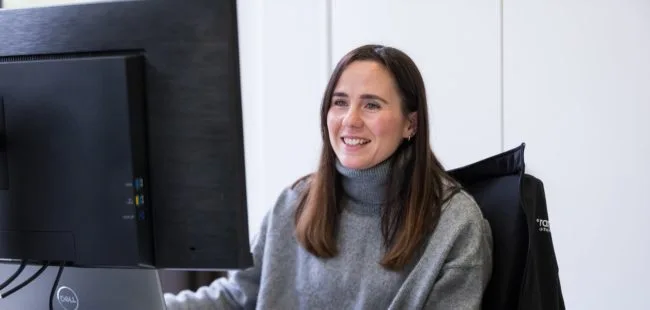 Proactive, friendly support
ramsac focuses on integrating our teams with our clients' teams as much as possible to improve the service we can offer. Rachel discusses the interactions she has had with the ramsac team.
"Our experience of the ramsac team has been very positive.  Greg, our Relationship Manager and main point of contact, has been excellent.  He is very responsive and happy to look at different options to solve any issue we have.  We have also had very positive experiences with the technical side of ramsac, particularly Andy, our Technical Consultant who has supported us through a number of system changes and technical updates.  As someone who isn't IT focused in my primary role, it has been great to have support who are friendly and happy to explain items in a non-technical way, so that we get to the right solution for us."
When asked if she would recommend ramsac to other organisations Rachel said
"Yes, the support team has been better than any I have experienced in previous jobs.  The team are also very proactive around issues to do with security breaches, training options, cyber security planning."