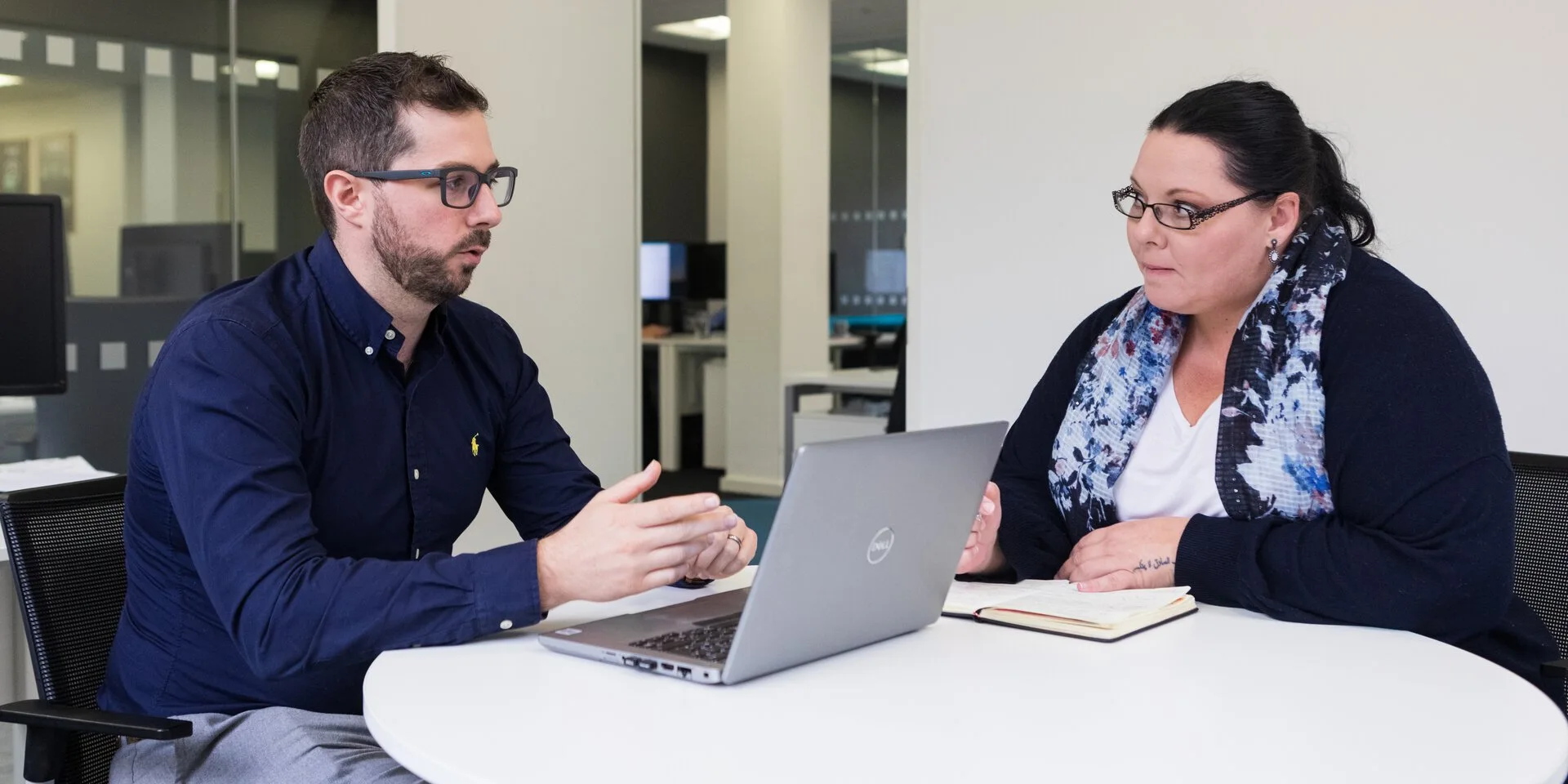 Make your human firewall your best defence against cybercrime
Did you know that 95% of data breaches result from human error*? Provide your employees with cybersecurity and phishing awareness training to help your organisation remain protected.
Cybersecurity and phishing awareness training solutions
Providing your employees with cybersecurity and phishing awareness training is vital when it comes to protecting your organisation.
Your human firewall can make or break your cybersecurity shield and your colleagues are at once your company's greatest assets, its biggest weakness and its best defence.
*Source: IBM
Cybersecurity awareness training
Our cybersecurity awareness training is an easy to administer, company-wide training and awareness programme, delivered in 10-minute engaging videos, directly to your employees' inbox every month.
What's included:
A vast library of content, including interactive modules, videos, games, posters and newsletters.
An award-winning original series 'Inside Man' that delivers security awareness principles but feels like a Netflix drama.
Organisations can tailor training campaigns to focus on problem areas
Our videos are the foundation of a focussed, complete, and effective training programme that's designed to impart and reinforce crucial knowledge.
And to ensure that the investment in training is worthwhile, ramsac can add a wrap-around management service, rolling out training and reporting back the statistics of who is completing the course regularly and who needs a gentle reminder.
Phishing awareness training
The ramsac phishing awareness subscription is a great way of increasing awareness. By testing which of your employees can spot a phishing email and which are fooled by them.
From just £75 a month, we will carry out random simulated phishing attacks, ensuring that every user receives a very realistic phishing email at least twice a year. The emails mimic phishing emails from well-known brands such as LinkedIn and Microsoft, and if the user clicks on a link they will be taken to a safe web page, that highlights what they have just clicked on and offers them an immediate online training session on how to spot attacks in the future.
What's included:
Simulated phishing attacks that roleplay real life phishing emails
Training that's relevant to phishing emails
Reporting on the status of employee training
Every 6 months the management team or a nominated person will receive a report, detailing who did and didn't click on the link and who has completed the online training. This extra knowledge will help you improve your cybersecurity by identifying any weaknesses in your human firewall and where additional training may be needed.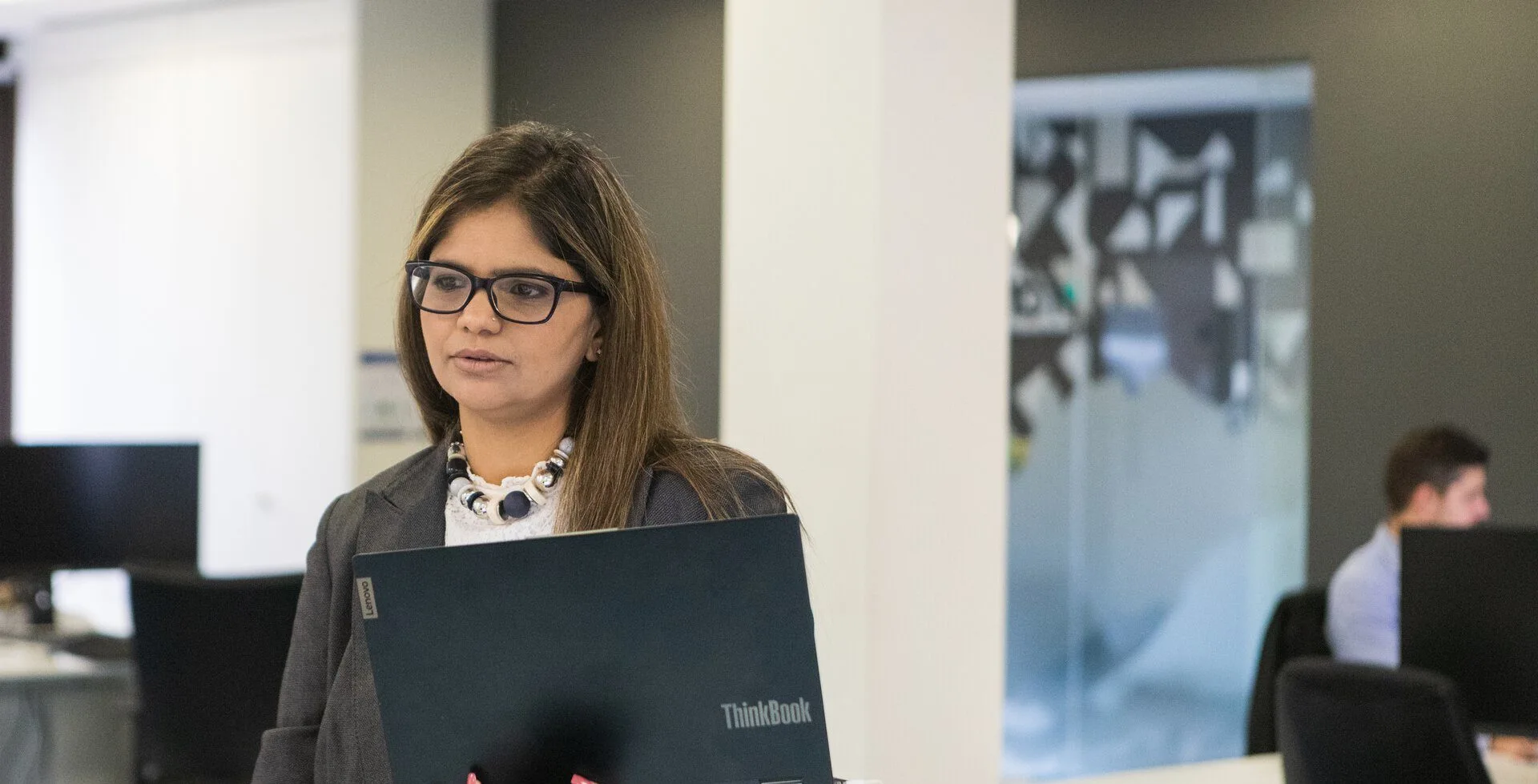 Benefits of cybersecurity and phishing awareness training
Nowadays, it's important for an organisation to train its employees on the latest cybercrime techniques, including common phishing scams.
Professional training and awareness courses offer relevant guidance on how organisations can use their employees as a "firewall", creating an additional layer of protection against cybercrime.
Stay abreast of existing and recent cybercrime scams
Reduce the role human error plays in data breaches
Training empowers employees to identify and report phishing emails
Understand how to spot red flags and minimise the likelihood of socially-engineered data leaks
Worried about your IT security?
Speak to us today about
your cybersecurity concerns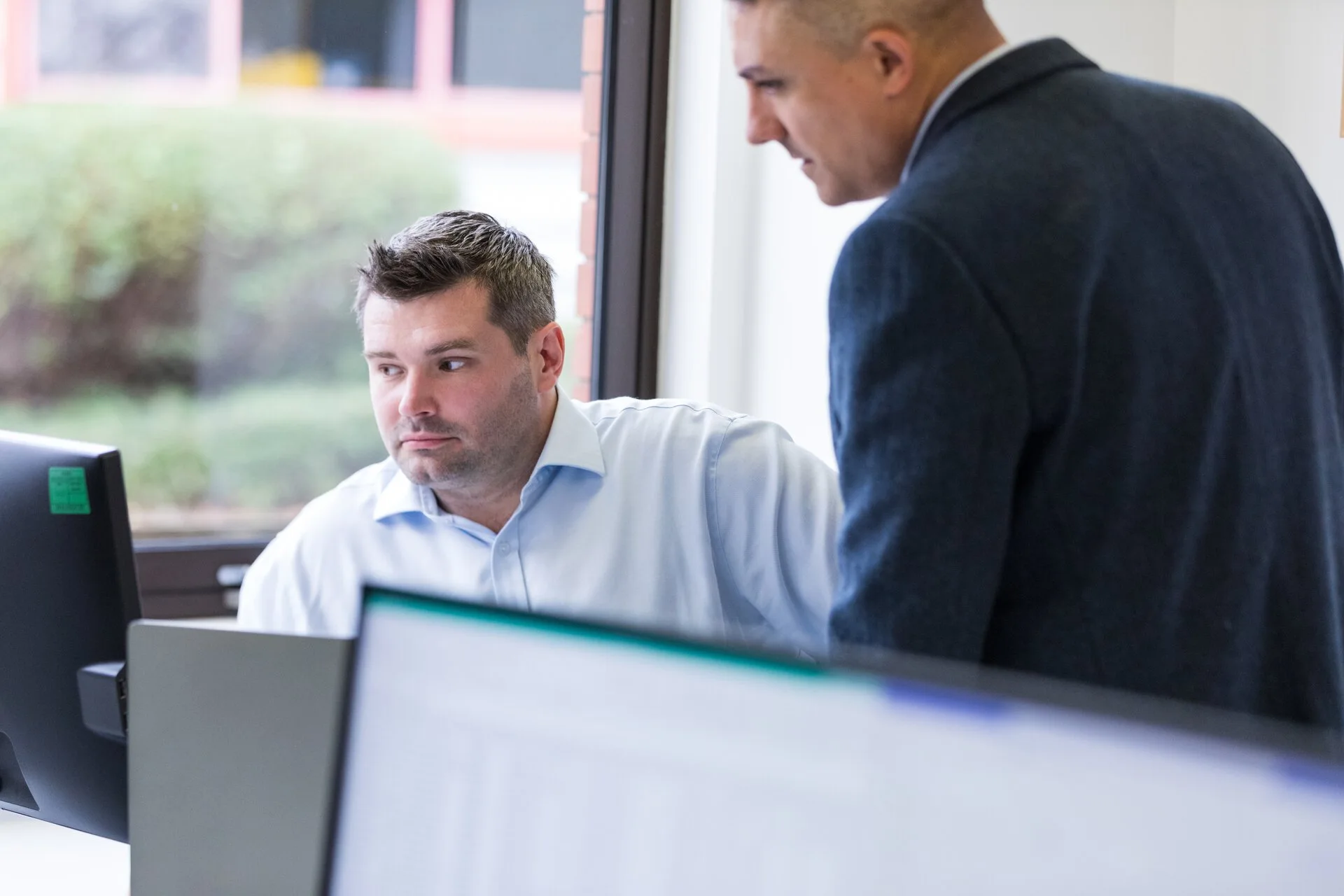 Did you know cyber training is now mandated?
The Information Commissioners Office (ICO) is the UK body that is responsible for prosecuting organisations that fail to keep data safe. In December 2021, the ICO issued new guidance saying that they expected that all staff and volunteers that have access to data, should receive cyber awareness training as part of their induction, and before they are given such access. Furthermore, they mandate that training should be ongoing for all employees, and that an organisation should be able to demonstrate completion of training and management of non-attendees.
Why training is your best defence

The rise of phishing
Around 70% of targeted attacks involve phishing emails. These insidious emails rely on social engineering to psychologically manipulate you into giving away sensitive data.

Human error
Research shows that 90% of cybersecurity breaches involve human error. This is not to say employees are knowingly allowing breaches to occur, the vast majority are due to innocent mistakes, a lack of understanding and ultimately a lack of training.

Regular continuous training
Training can lead to a 78% reduction in the likelihood of an employee falling for a phishing email

Customer
Satisfaction Survey
All our clients are invited to provide a quick rating of satisfaction when we close a Support request for them. Find out what they had to say.
What our clients say
★★★★★

"Within less than a year of working together, we have a clear plan, we have overcome a number of significant issues and have delivered some real breakthroughs in productivity." Useful cybersecurity training and phishing awareness resources
Looking for more information around cybersecurity? Take a look at our breadth of useful cyber resources.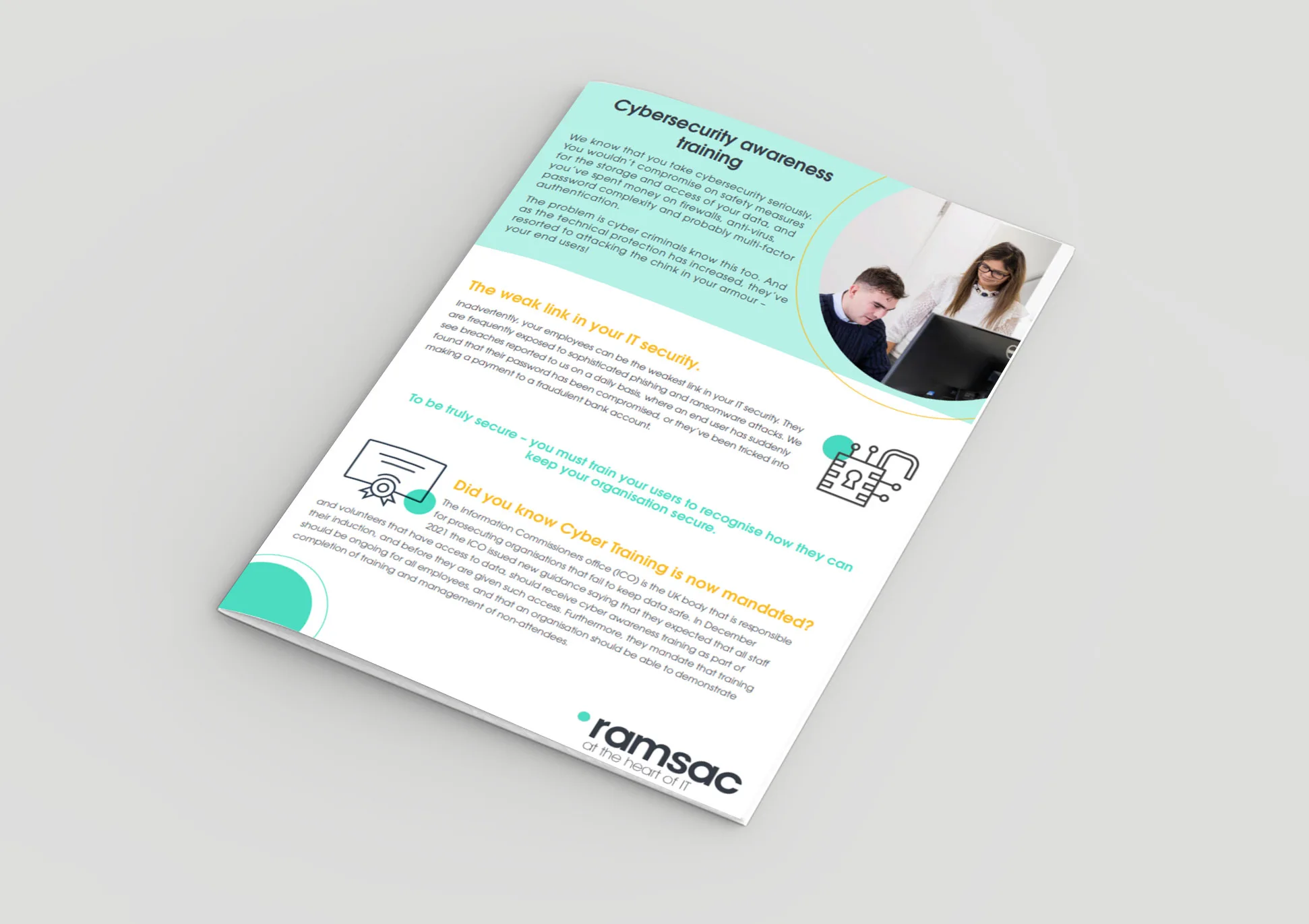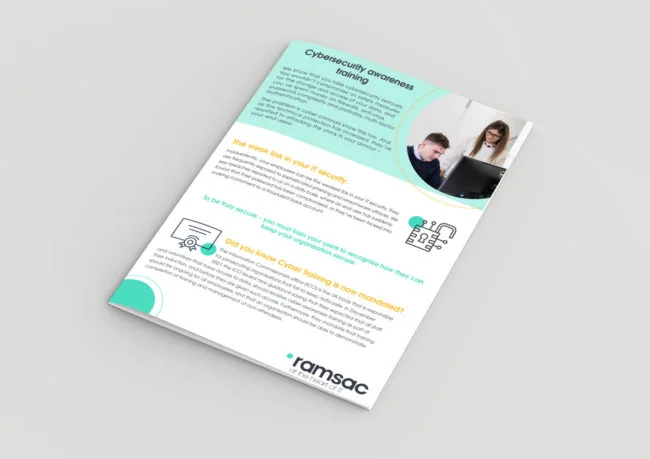 Cybersecurity awareness training
This cybersecurity awareness training solution provides the best, most effective content in the industry using modern, engaging and humorous training videos [...]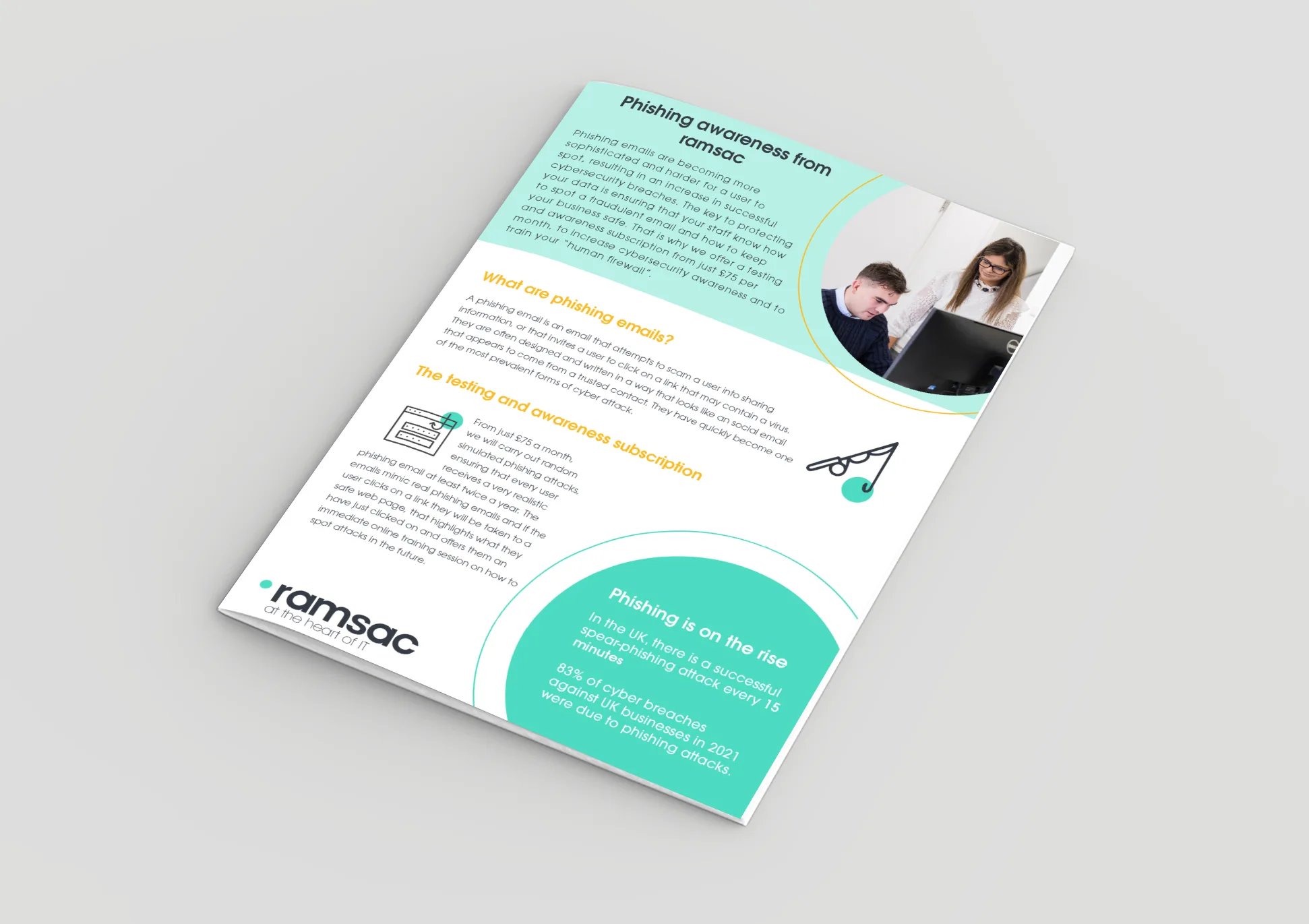 Phishing awareness
The key to protecting your data is ensuring that your staff know how to spot a fraudulent email and how to keep your business safe. Read more with our [...]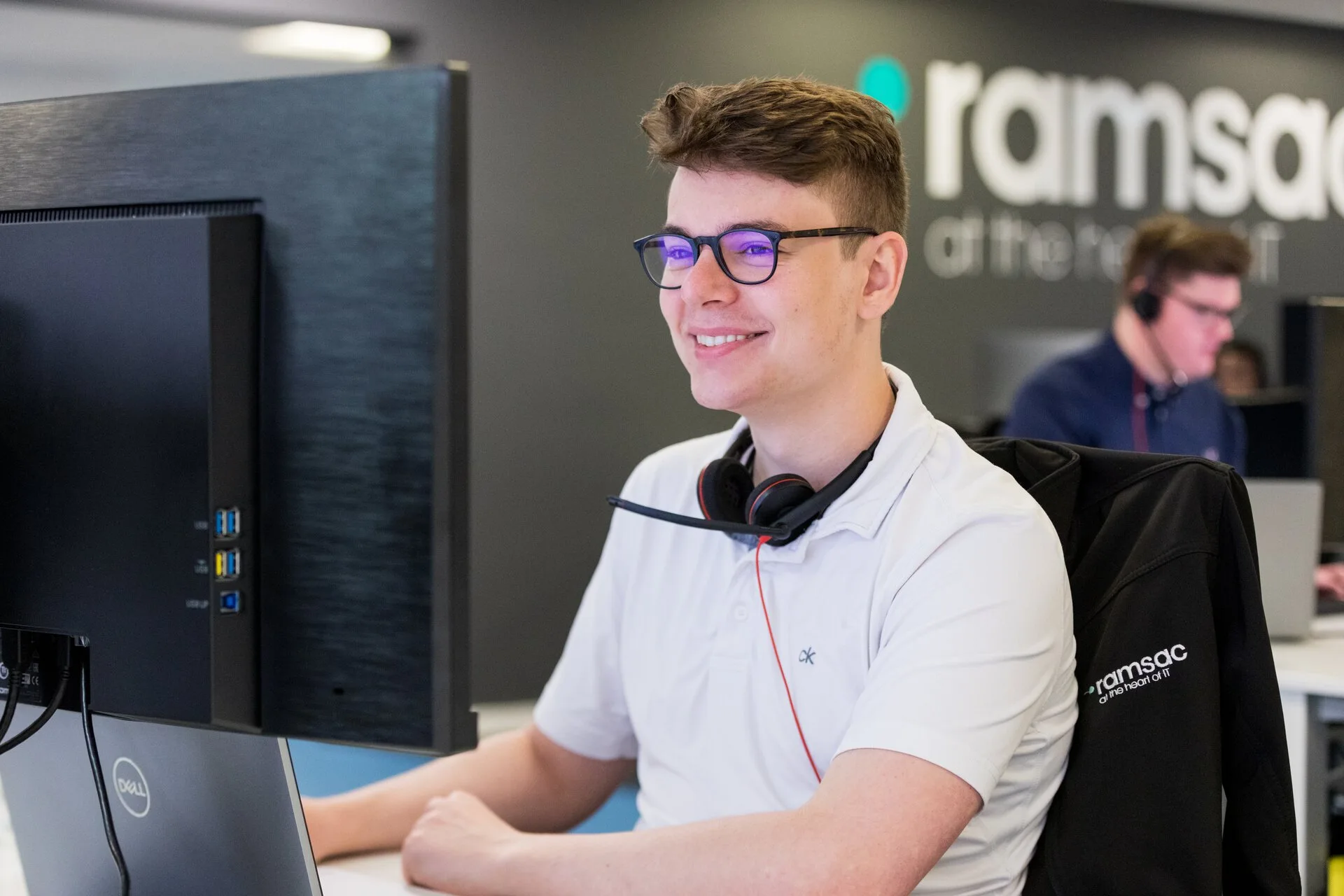 Worried about your IT security?
We'd love to talk to you about your specific IT concerns and needs today. If you're unsure about security and want to ensure that your staff are better aware of the latest phishing and cybercrime techniques, we're here to help.