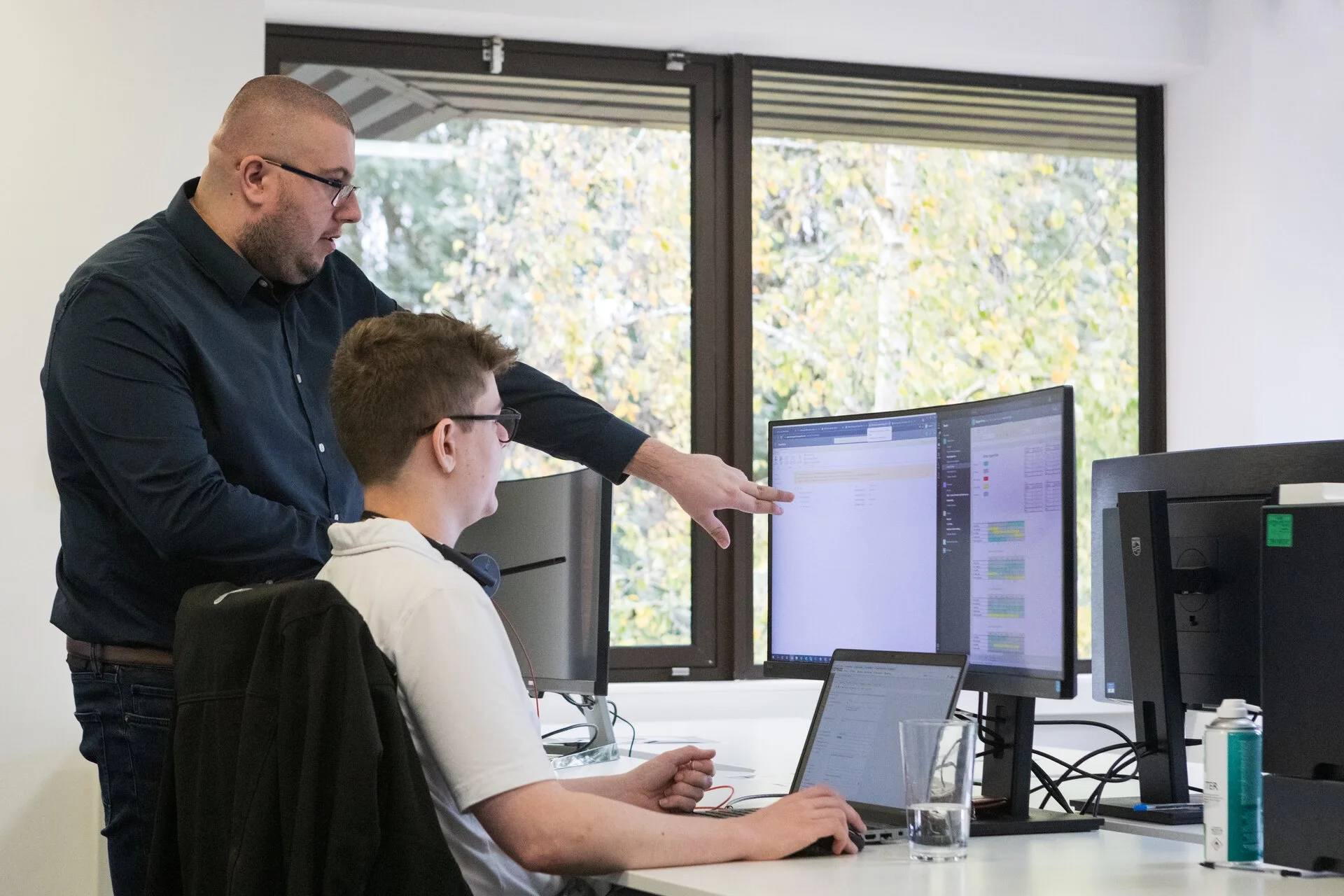 Award-winning UK IT support that's there when you need it
ramsac's experienced and dedicated teams provide pro-active, no-nonsense, friendly managed IT support services for your UK business.
Tell us how we can help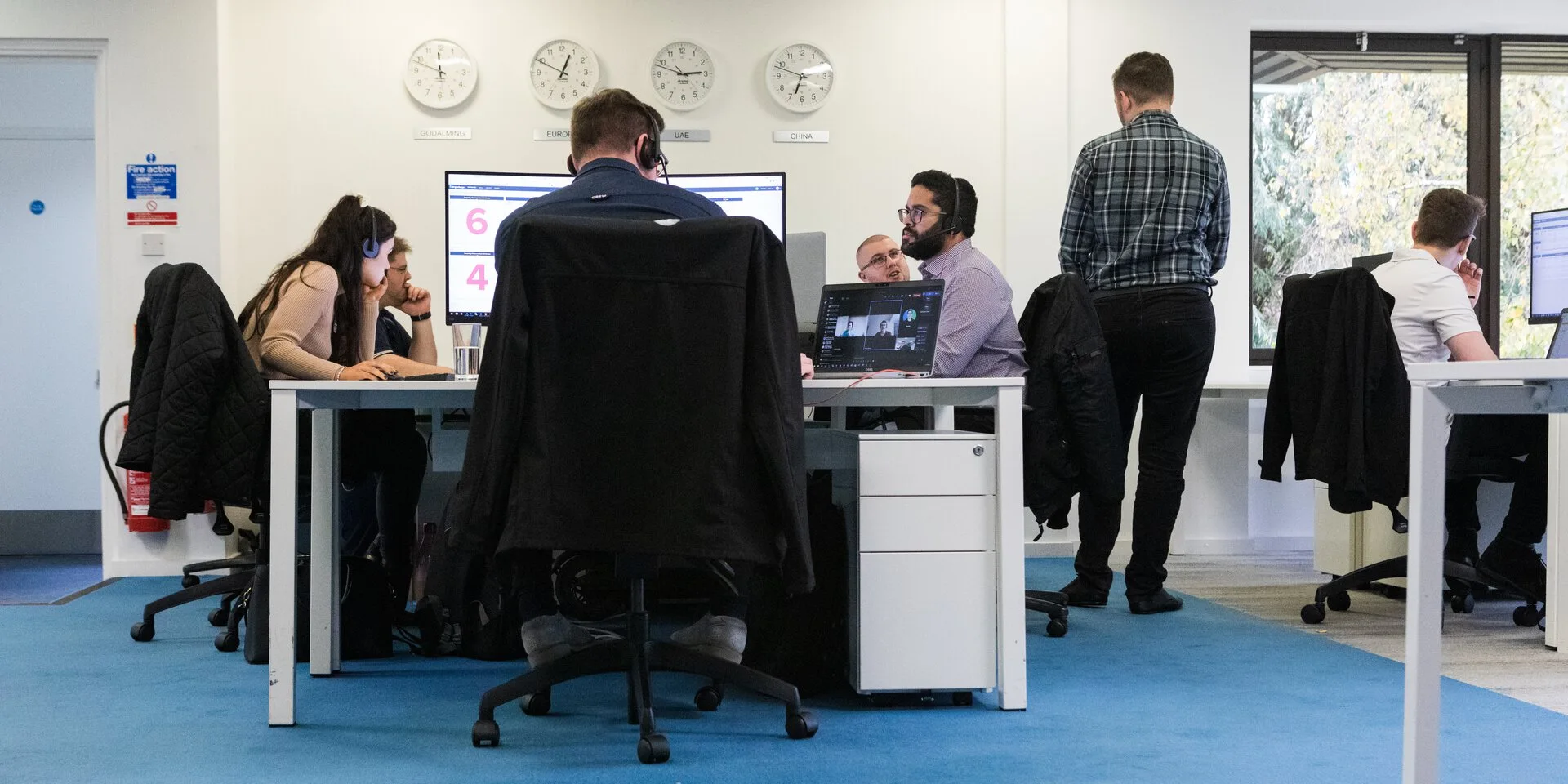 Outsourced IT support
It's time to work with an IT company that takes the hassle out of IT support.
Our 24-hour, jargon-free and caring outsourced IT support is delivered by ramsac's efficient, indispensable IT support team based in the UK.
We work to business-friendly service levels and provide end users with the option to contact us via phone, email, instant chat or via a web portal.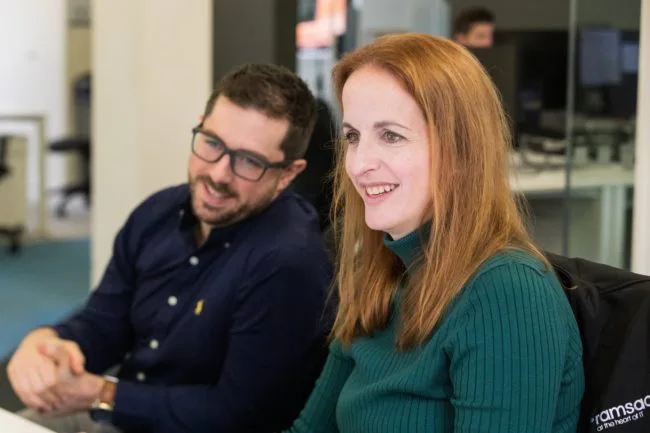 Fully managed or individual IT services
We offer the choice of a fully managed IT service, as well as the ability to plug any specific in-house skills and gaps within your organisation.
This allows you to access the precise service or area of expertise you need, exactly when you need it, without having to recruit a sixty-strong team of engineers.
Our outsourced IT support services give you the support you need to streamline processes, reduce downtime, ensure optimal security, maintain compliance and free up time for you to get on with the important things.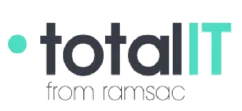 Our managed outsourced IT support services
Introducing totalIT — our complete, fully-managed IT service
totalIT is ramsac's strategic, proactive, people-driven service that allows you to completely outsource your IT function for a fixed monthly fee (there are no hidden charges – you can call as often as you like.)
Our flexible, scalable totalIT package is much more than an IT support contract. It's a promise to simplify your IT management with a strategic, passionate, and service-driven approach.
totalIT is a complete IT department. Our fully managed IT service takes care of everything, from supporting end users 24/7 with any IT question, to around the clock system monitoring, remote IT administration, server management, system updates, security maintenance, and management of licences, renewals and subscriptions.
We include named individuals so that you can build up a strong and trusted relationship with people who really understand your organisation, and access to a secure portal to review and report on work we're completing.
Meet your totalIT Team
Support Team: Unlimited access to a dependable, friendly remote IT helpdesk available 24/7
Field based IT support consultant: On hand to provide deskside assistance and support.
Technical Consultant: Focused on proactive tasks and developments that keep your IT from falling behind.
Remote IT Administrator: Responsible for network admin functions including, managing patches and updates and providing a comprehensive monthly report
24/7 system monitoring: Tracking essential daily tasks, such as backup and anti-virus performance, including proactive security alerts.
Dedicated user management team: To manage joiners and leavers to your organisation
Procurement, license and asset management team: We will help manage your licenses, your warranties and expiry dates and we offer a full procurement service
Relationship manager: Provides strategic support and advice as well as being your 'go to' point of contact at ramsac
Solutions Architect: Regular strategic development time providing impartial advice to develop a structured IT roadmap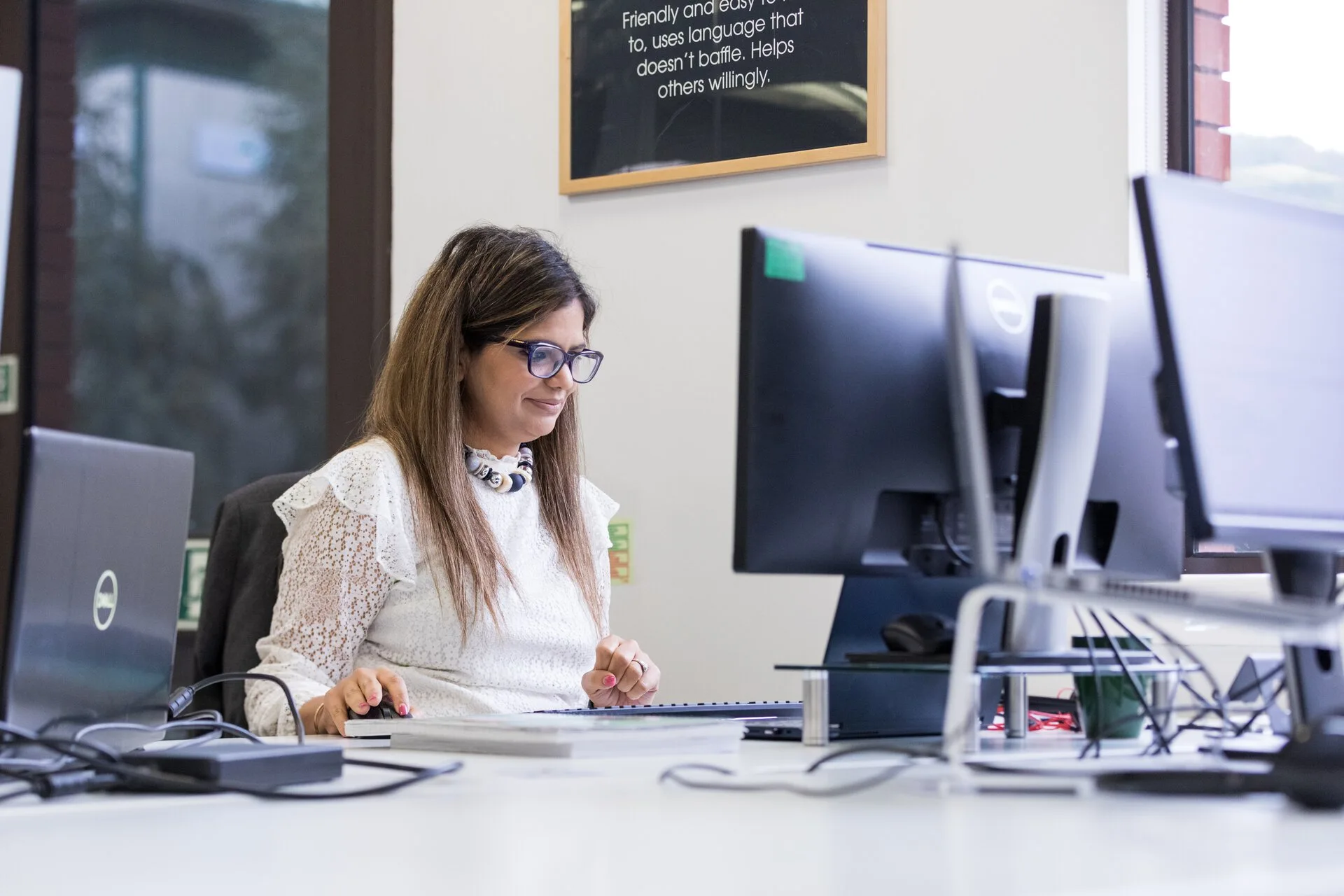 Customer
Satisfaction Survey
All our clients are invited to provide a quick rating of satisfaction when we close a Support request for them. Find out what they had to say.
Benefits of fully
outsourcing your IT
Access to a large team of IT experts covering all areas of technology
Frees up your time to focus on developing your organisation whilst we manage the IT headache
Keep up to date with the latest thinking, cybersecurity and compliance
No management of in-house IT resources and associated costs
Seamless IT experience for your employees
Our IT expertise means we can support you, no matter the issue
Compare totalIT managed IT services
| Includes | Other Fully Managed IT Solutions | totalIT | totalIT Secure + |
| --- | --- | --- | --- |
| 24/7, 365 remote support | ✔ | ✔ | ✔ |
| Strategic planning & IT roadmap | – | ✔ | ✔ |
| Expert-led, jargon-free support | ✔ | ✔ | ✔ |
| Proactive issue detection & resolution | – | ✔ | ✔ |
| Automated monitoring | – | ✔ | ✔ |
| Industry leading compliance | – | ✔ | ✔ |
| Security standards benchmarking | – | – | ✔ |
| Advanced cyber monitoring | – | – | ✔ |
Download our brochure
Our totalIT brochure explains the ins and outs of our totalIT service, helping you to understand what you're getting. Additional IT support services
ramsac offers additional resources and specific expertise to plug in house skills gaps.
Access the precise service or area of expertise you need, exactly when you need it, without having to recruit a sixty-strong team of engineers. Select from a menu of options including the following:
Projects & Consultancy
Keep your IT on track and in line with your business objectives.
IT Strategy
Expert assistance in developing your IT plans and roadmaps to support aspirations and growth plans.
Cybersecurity
Stay secure in the event of damaging cyberattacks with ongoing, trusted cybersecurity management.
Cybersecurity Training
In person and online, one-off and regular training to ensure your 'human firewall' is fully prepared for when an attack strikes.
Cyber Resilience Certification
Independent reviews of your existing IT estate to highlight areas of cybersecurity good practice and suggest necessary updates to protect your organisation, before providing you with a certification level.
Office 365
Microsoft experts help you get the most out of your 365 subscription and help you ensure its fully secured.
SharePoint Consultancy
From migrating files to the cloud to the development of time saving intranets.
Cloud Migration
Take advantage of the security, scalability & cost savings of the cloud.
PwC solutions
ramsac has joined forces with PwC to improve our service offering to SMEs
Why choose ramsac for outsourced IT support?


Award-winning
ramsac is an award-winning outsourced IT company, so you can relax in the knowledge that you're working a business that's recognised for its efforts.


Certified
You can rest easy in the knowledge our qualified IT professionals hold certifications in products including Microsoft, Dell, HP, Sophos, SonicWall & Veeam.

Effortless assistance
Get instant access to a UK-based technical advisor, not a team of call handlers. We offer remote access help and can take control of your device to show you, live, how to fix your problem.

Approachable
We are well-known for our 24hr jargon-free support. We only ever use clear, comfortable language and are always available if you need IT support.
What our clients say
★★★★★

"We want to know that we're doing everything we should be doing to keep our systems as secure as reasonably possible"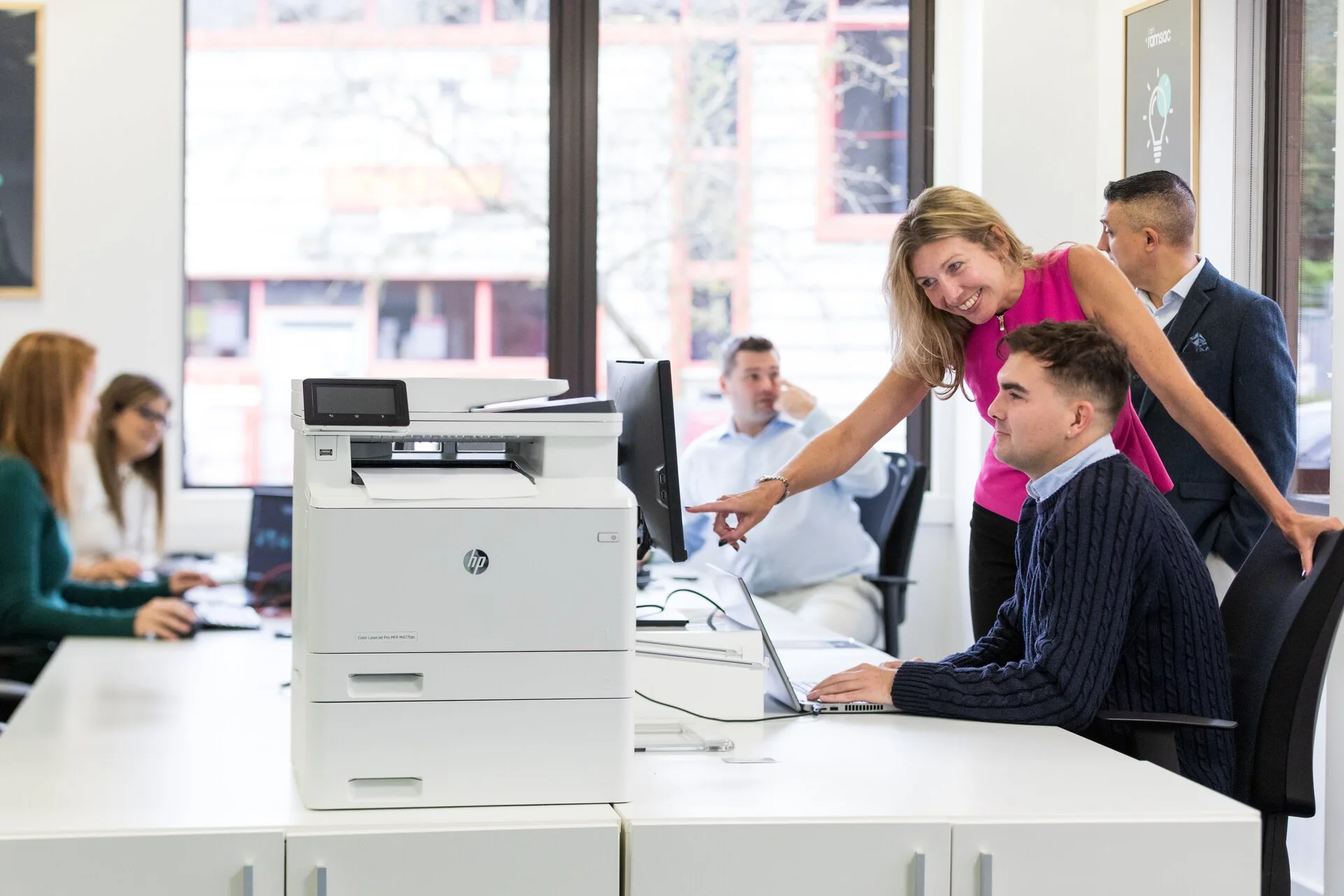 How can we help you?
We'd love to talk to you about your specific IT needs, and we'd be happy to offer a no obligation assessment of your current IT set up. Whether you are at a point of organisational change, unsure about security, or just want to sanity check your current IT arrangements, we're here to help.