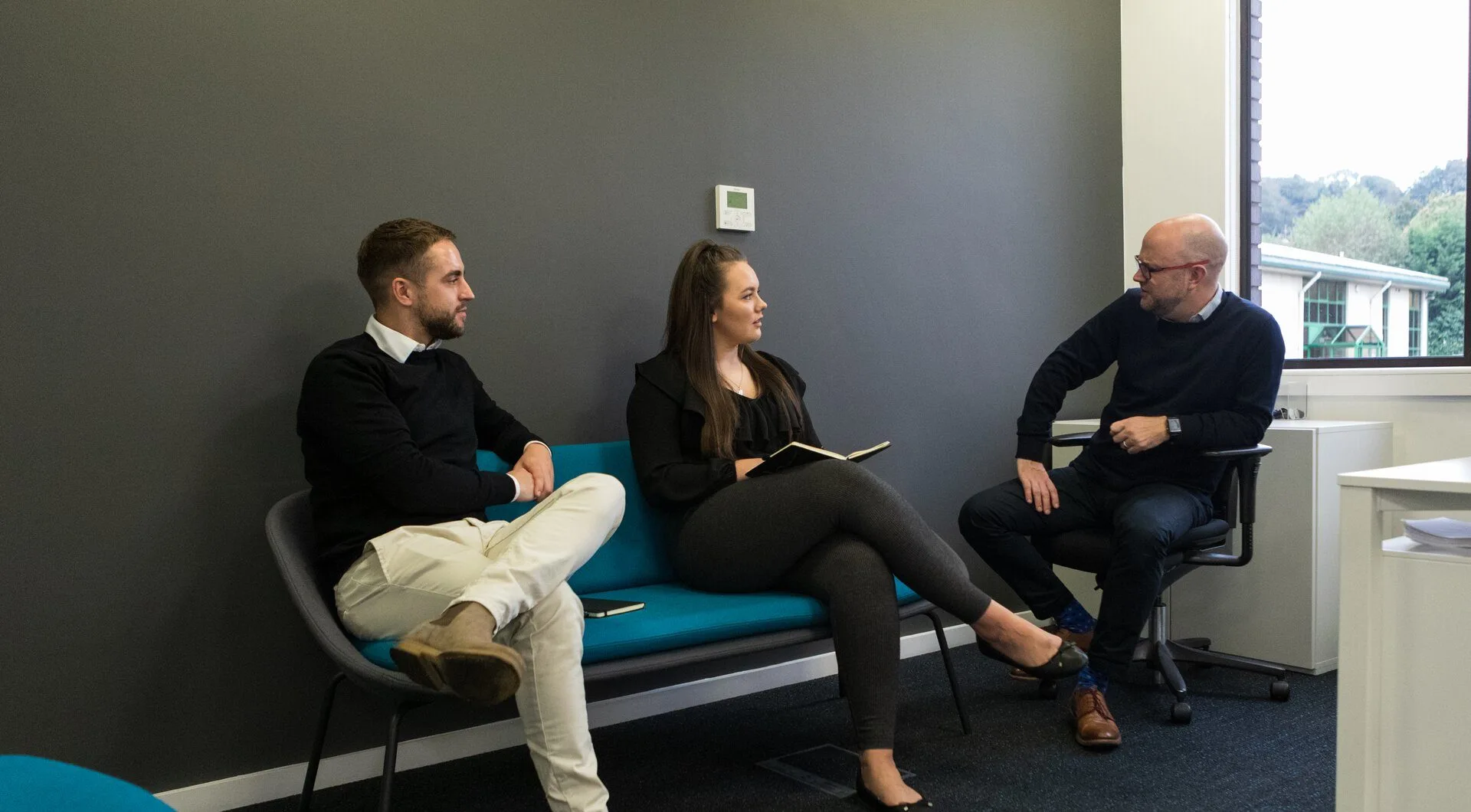 Make SharePoint work for your business
We know that IT can be a challenge for companies of all sizes across the UK, and our SharePoint consultancy service is jargon-free, easy to understand and bespoke to your business.
Tell us how we can help
SharePoint consultancy services
SharePoint is an intelligent platform that works as a central hub for all your company files, news, and more. When used to its full potential, SharePoint is able to act as an intranet, cloud-based file storage solution, communication and news centre, and as a platform that helps you manage data, documents and automation in a secure and seamless way.
Essentially, it can act as a centralised hub for communications, a place to provide remote workers with essential business data, and as a platform for collaborative working.
Our expert SharePoint consultants will work with you to understand not only your needs at a granular level, but your wider business plans. We develop SharePoint platforms that enhance communication, that are branded to create a first-class user experience, and where security settings are built from the ground up, ensuring that your business' SharePoint can scale at ease, with the peace of mind that users can only access the data they are entitled to. The ramsac approach to SharePoint integration or migration
First, we'll talk to you about your plans
Every business is different, so there's no point in us building out a SharePoint plan without you. We'll run a workshop to demonstrate the art of the possible, then we'll discuss your needs, look at what you have already, and identify any areas of training or gaps in your technology that may need updating.
Then, our expert SharePoint consultants will work with you to build a first draft
We'll build out something that we think will work for you and show you our plans and designs to make sure there's everything there that you need.
Once we've heard back from you, we'll fully build your SharePoint site
We can build something that works for you now, and into the future. We can migrate you from existing file servers or from another cloud solution such as Google Drive or Dropbox.
We will implement your new SharePoint with minimal interruption
Your business needs to be able to continue to function without disruption – fortunately, we can work behind the scenes to fully integrate SharePoint.
We train your team to use SharePoint
For some of your staff, training could provide the confidence they need to adapt and use a new system. We will always train 'product champions' across your team, to ensure that your own users can continue to build resources on the site, that will encourage your team to use it as their daily source of knowledge.
Finally, we'll be on hand if you need us
Once SharePoint is in use across your company, we'll be on hand when you need us in case anything goes wrong, or you just have a question! Benefits of our SharePoint consulting services
A SharePoint migration project helps businesses see beyond the barriers of traditional file storage and comms. Create a central hub that supports your business goals.
Access files from any device – at any time
Industry-leading encryption and file permissions keeps data safe and secure
Version history across all users reduces the number of files
Enables quicker, streamlined file access
Speeds up processes across your company
Creates a full audit trail across all documents How SharePoint helps UK businesses
Central file location
Whether you're a hybrid or multi-site workplace, having a central and easy-to-access file location with SharePoint makes your business prepared for the future.
Work from anywhere, at any time
Your team can access files on any device, anywhere in the UK or across the world at any time, supporting the demand for flexible, remote working.
Intelligent file management
SharePoint provides version history for multiple users across multiple devices, without the need for multiple documents. At any point you can access and compare historic versions of any file.
Secure systems and access
Company-sensitive information doesn't need to be seen by every employee. SharePoint not only offers access restrictions; it's also secured on a file basis with industry-leading encryption.
Automating your business
SharePoint has the ability to speed up your processes, from employee onboarding to regular education or compliance checks. Approval processes for files and documents can be created to alert those responsible for sign-offs, complete with a full audit trail.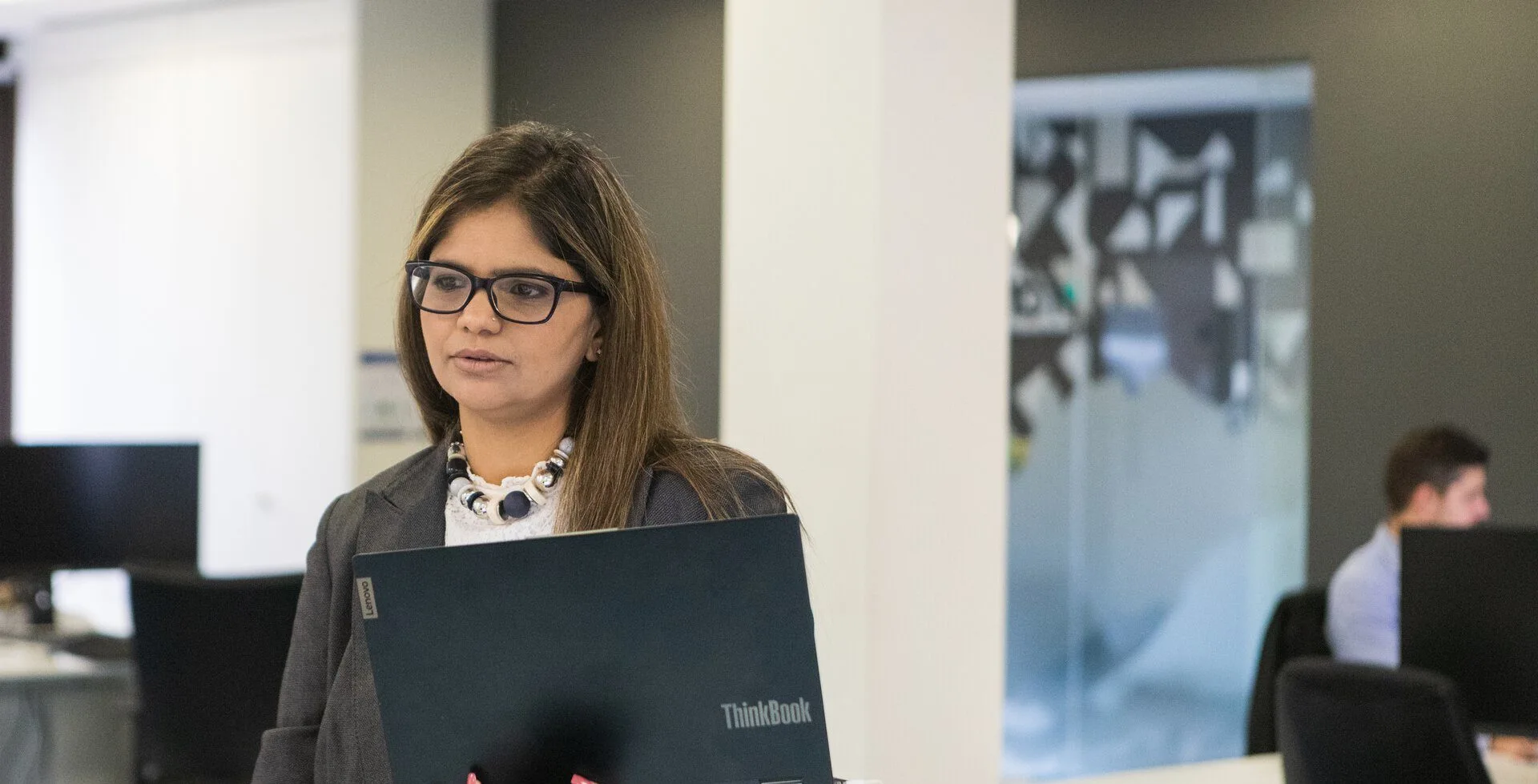 Why choose ramsac for SharePoint consultancy?

Office 365 experts
We specialise in all aspects of Microsoft, including SharePoint consultancy and support.

Reliable
Our support team are on hand when you need them and provide expert support in language you can understand.

Approachable
We always use easy-to-understand language, so no matter your employees' technological understanding, they can get the support they need.
Speak to us
Whether you're looking for fully managed IT support, a specific IT service, or simply aren't sure what you need, we can help.
SharePoint Intranet for GBH Law
GBH Law, a local law firm, contacted ramsac, as their current document management was done on a small server that was limiting their growth potential.
Simplicity and ease of use were huge priorities for GBH Law, as they wanted to ensure that each of their team could quickly navigate to the documents needed.
ramsac deployed a branded SharePoint Intranet with clear document management and ease of use, as well as training for the GBH team.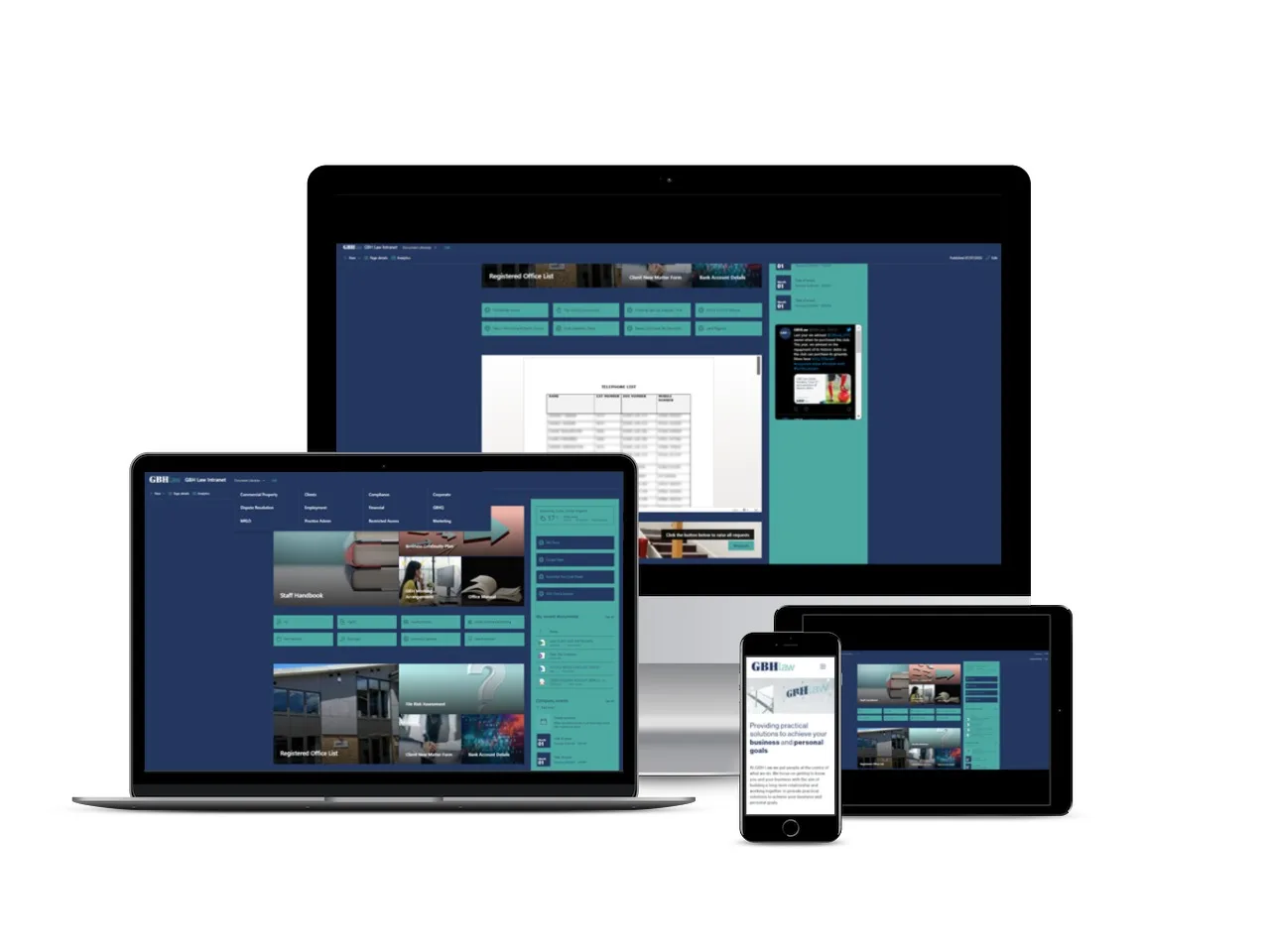 "ramsac created a new SharePoint site for us as part of a larger project to replace our server and move as many of our files as possible into the Cloud. We have been delighted with the site that Adil built. It looks great and (most importantly) is easy to use. Finding internal documents has never been easier!"

"All of the team use the SharePoint site on a daily basis and I have only heard positive things about it!"

Kate Doody – Solicitor/Director – GBH Law Useful SharePoint resources
If you're considering a migration to Office 365, or are interested in Microsoft products, then explore our range of helpful resources to find out more.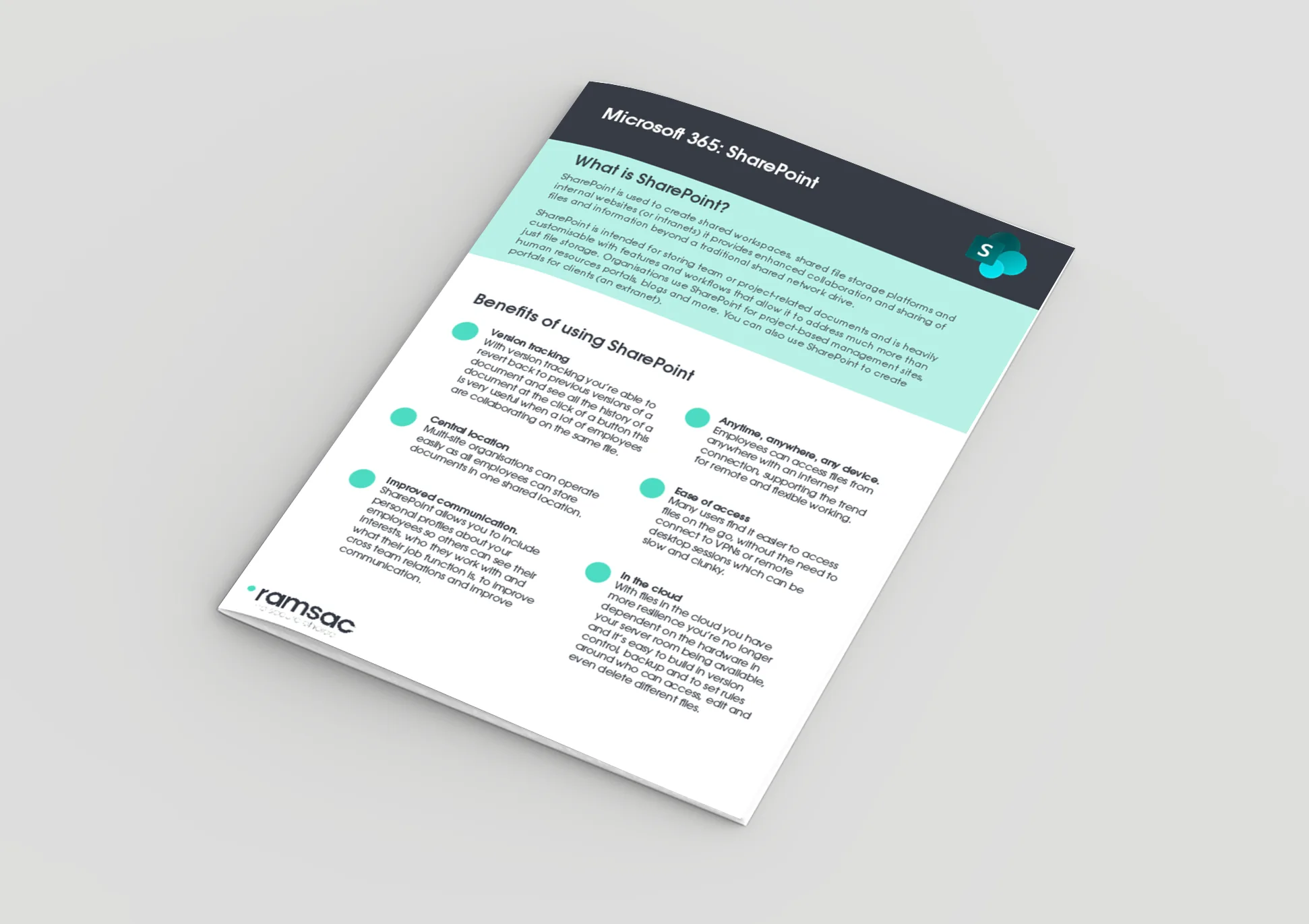 SharePoint – Microsoft 365
SharePoint is used to create shared workspaces, shared file storage platforms and internal websites (or intranets) it provides enhanced collaboration and sharing of files and information beyond a traditional [...]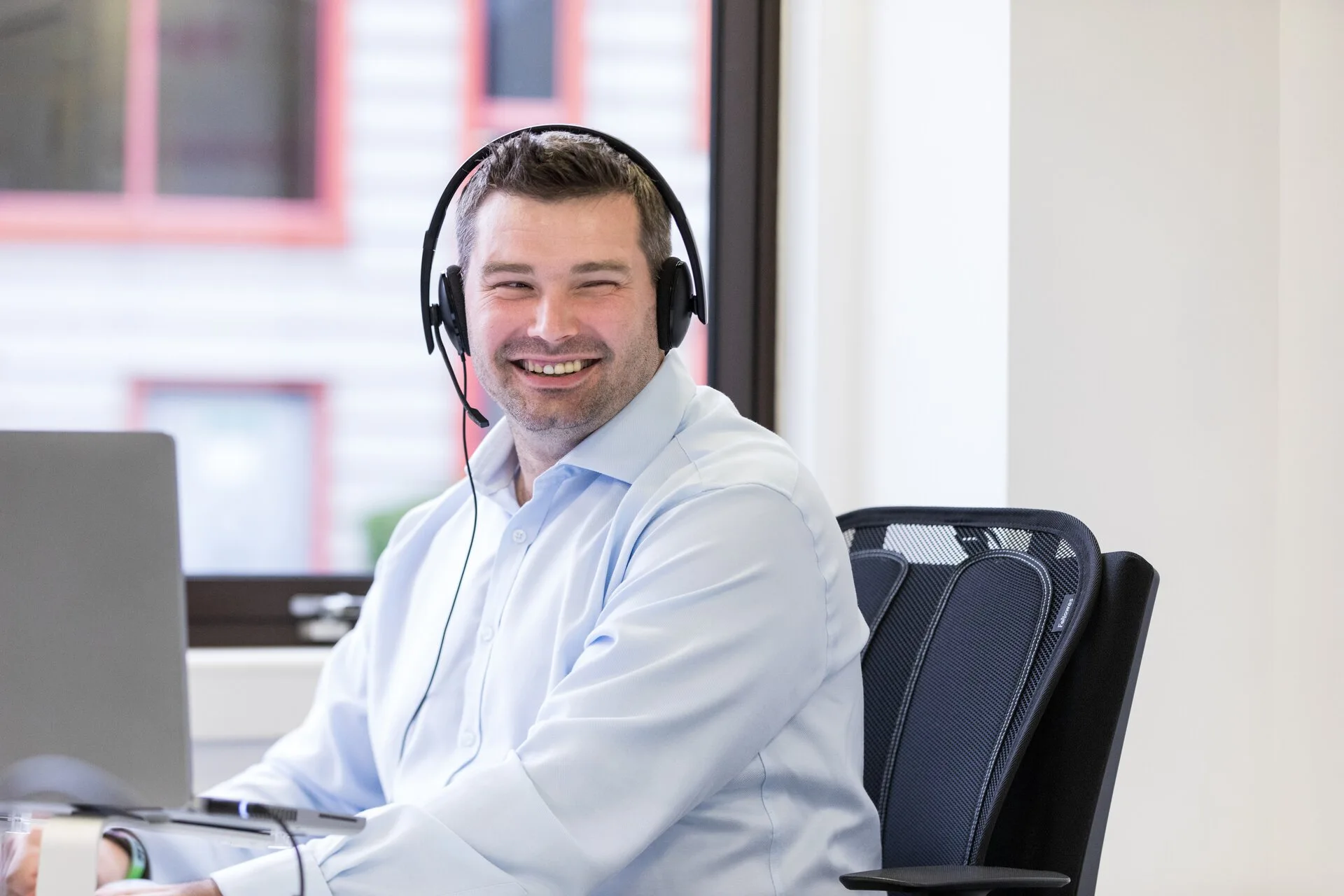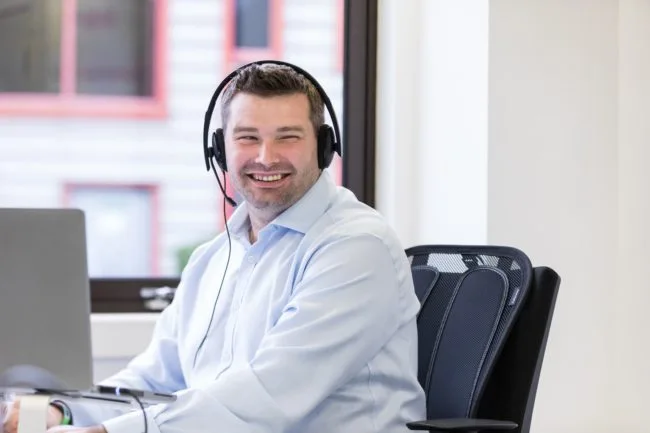 An Introduction to SharePoint in Microsoft 365
Microsoft created SharePoint as a shared workspace for businesses to share, store, and collaborate on files and documents. Yet, SharePoint is often considered to be more than just your [...]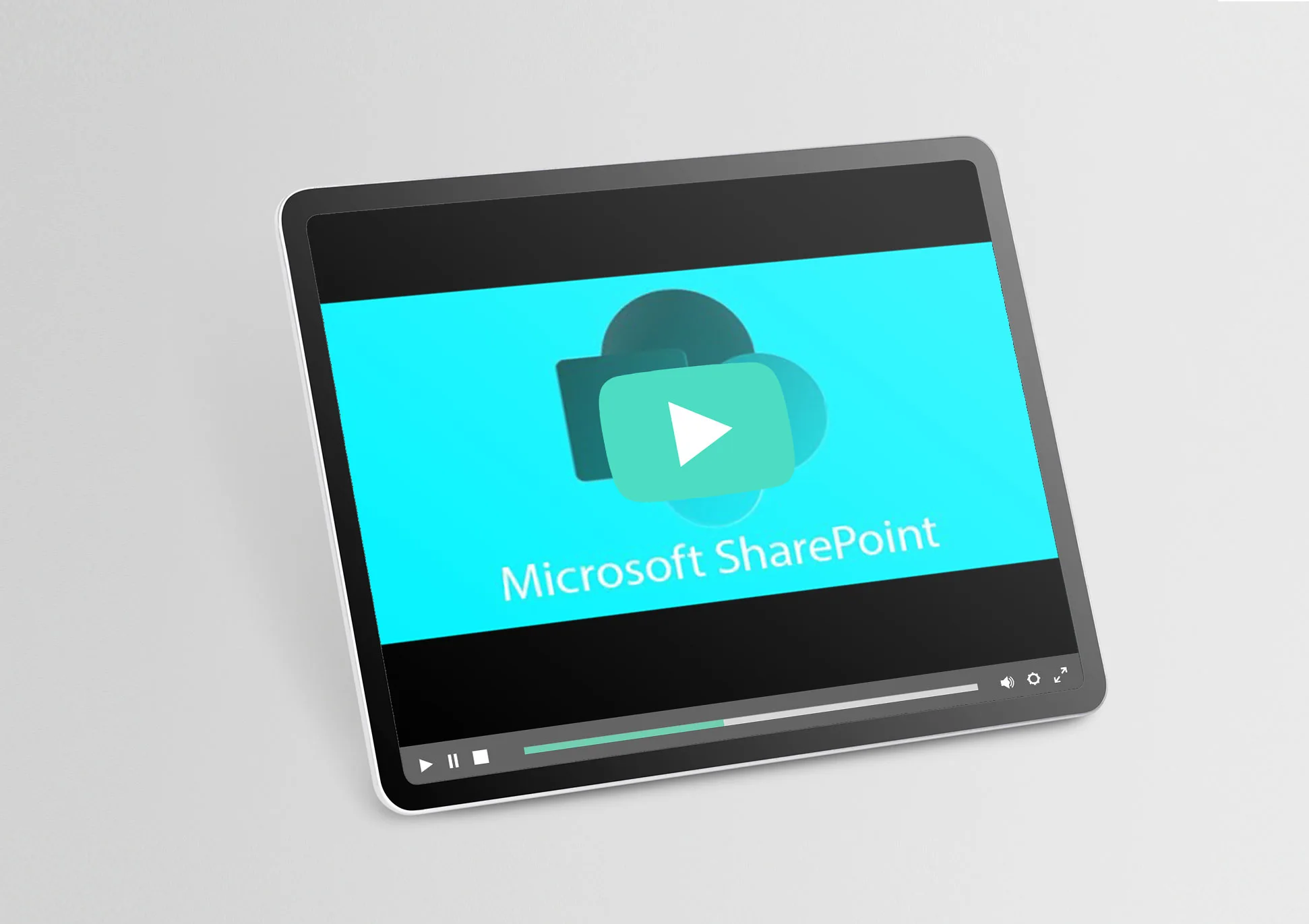 SharePoint demonstration – cloud storage, collaboration and process automation
Microsoft SharePoint is part of your Office 365 subscription, providing you with opportunities to streamline the way you work on, secure, and store your company data. Yet, many organisations [...]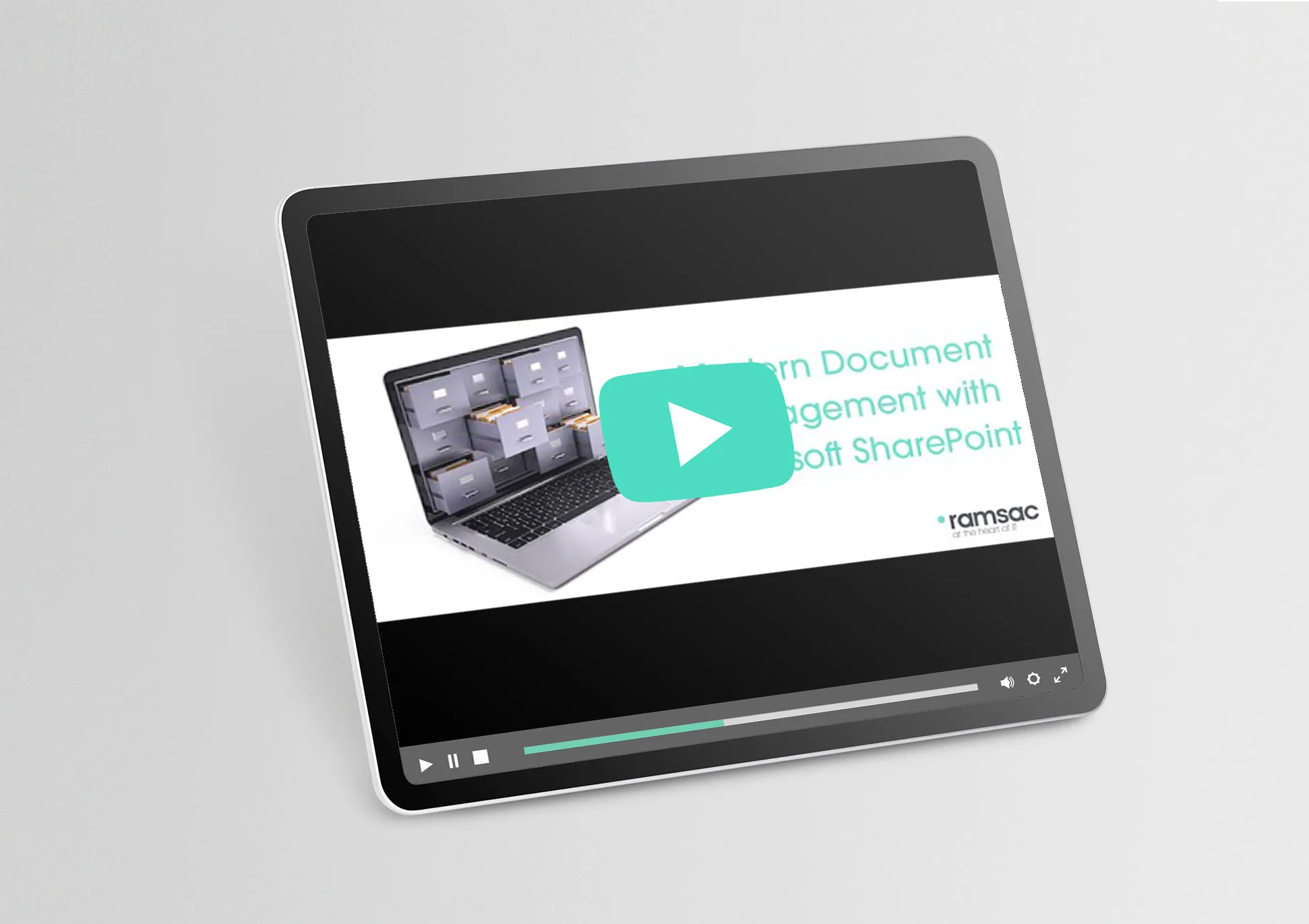 Video: Modern document management with Microsoft SharePoint
Watch our video to to discover how to create, manage, share and protect documents effectively within your organisation. [...]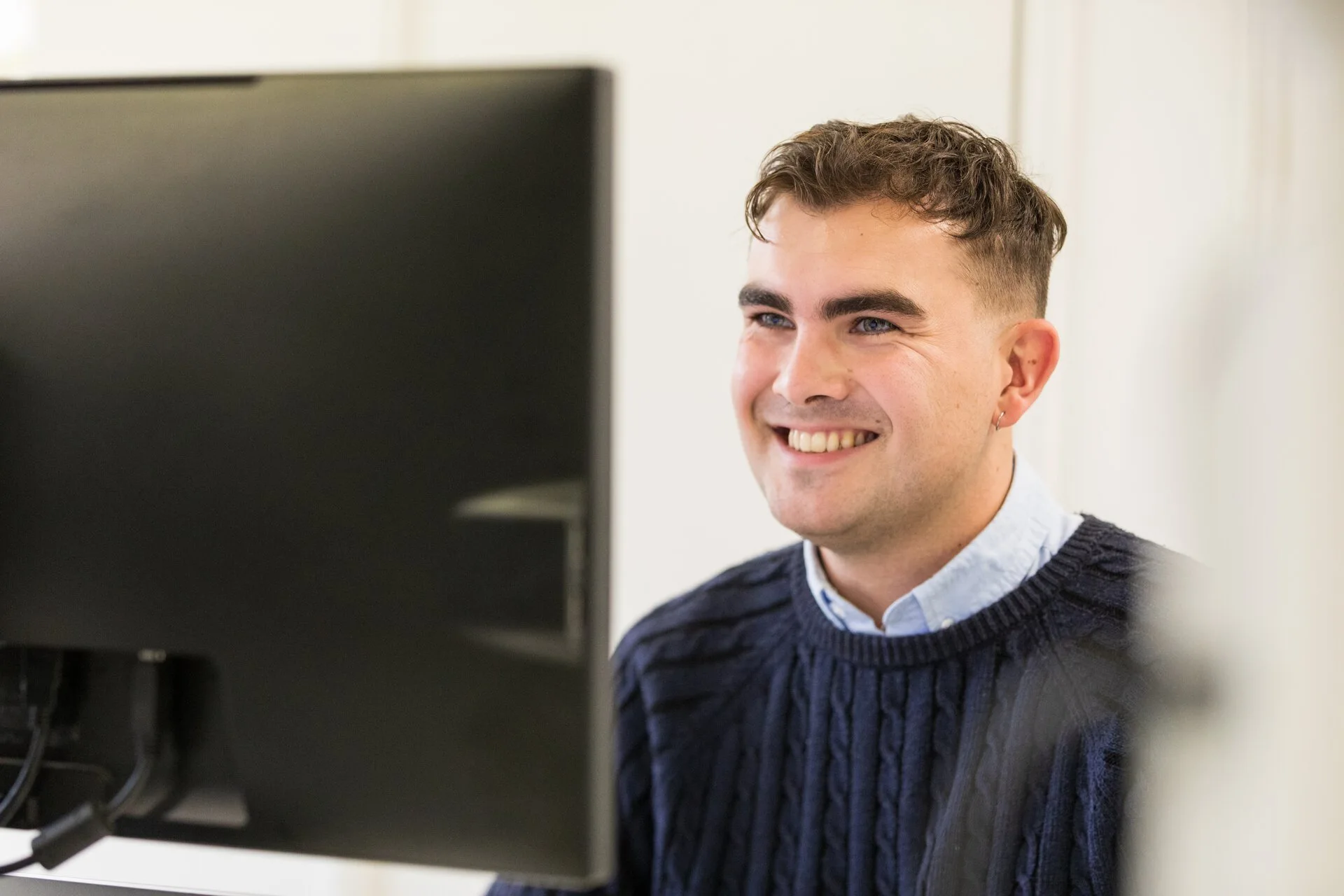 Bring organisation back into the office with SharePoint & Microsoft 365
ramsac offers SharePoint consultancy services for UK businesses looking to capitalise on the benefits of a smarter, connected workspace.