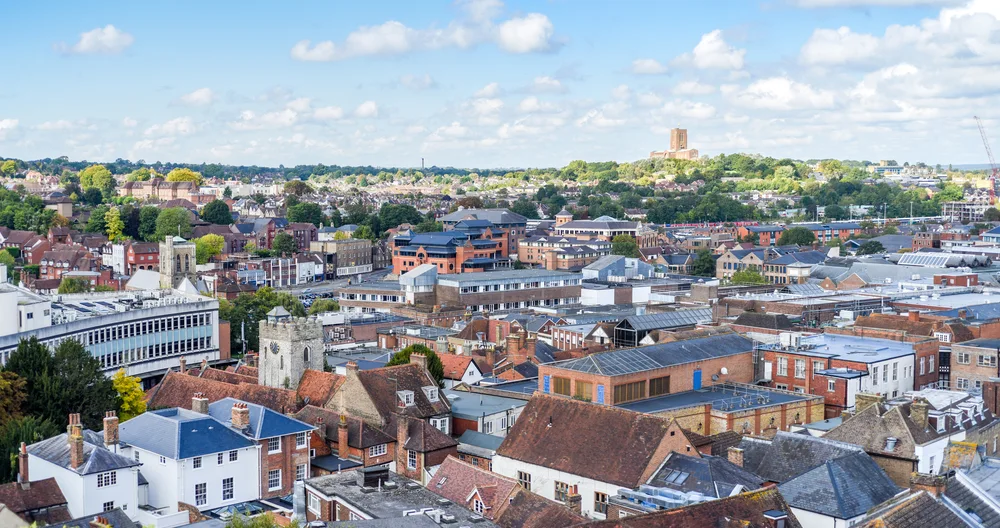 Specialist IT support for Surrey organisations
For dedicated IT support in Surrey, ramsac has the experts you need. We offer jargon-free, simple IT support for Surrey businesses, available 24 hours a day, 7 days a week.
Tell us how we can help
IT support in Surrey
Regardless of whether you need full IT outsourcing in Surrey, or support migrating over to Office 365 or cloud computing, ramsac are ready and waiting to help.
Our fully managed 24/7 IT support service, totalIT, is 100% jargon-free, and is designed to keep your Surrey-based business, charity, school, or other organisation, running smoothly, on efficient and secure IT systems.
We know that a reliable IT support service needs to be flexible, and every business requires more than a one-size-fits-all method. At ramsac, we adapt our services as needed so that we can help make sure your business' security, productivity, and strategic goals are achieved.
Offering committed IT support in Surrey, we will work closely with you as an additional arm of your business to provide the service you need.
Features of our managed IT support service for Surrey businesses
In an increasingly remote world, having an expert IT support specialist you can rely on is imperative for Surrey businesses and organisations to streamline communication and collaboration moving forward.
However, it's also important that when an issue arises, no matter the time of day, it's resolved quickly and efficiently. Keep downtime to a minimum and work with the IT professionals at ramsac. Your business can benefit from: Dedicated IT account manager
Fully-managed outsourced IT service including 24/7 server and workstation monitoring
Access to uncomplicated, jargon-free advice 24/7
Fixed monthly rate with no hidden charges
Remote-access assistance, with which an expert can take control of a PC to rectify any issues there and then – while explaining how to do so
Access to a team of UK-based advisors

The option of strategic input and advice, to help you make IT-related choices
Access to certified IT experts who specialise in Microsoft, Apple, Citrix, HP, Dell, VMware & Veeam
Use of a secure web portal, so you can monitor the work we do for you IT support services in Surrey
Fully managed IT
totalIT is our comprehensive IT management package, which includes 24/7, unlimited support at a fixed monthly rate.
Office 365
We offer support for business migration to Microsoft's Office 365 suite of applications.
Cloud Migration
As cloud computing is increasingly relied upon, look to ramsac to ensure your migration runs seamlessly.
Projects & consultancy
Our teams offer neutral IT advice for individual and ongoing projects, either on-site or remotely.
Cybersecurity
ramsac is a fully-certified Cyber Essentials consultancy. This means we competently offer cybersecurity advice, training, and general support. Additional IT Support in Surrey for In-House IT Teams
We work as an extension of your existing IT team
Our service is entirely adaptable. We'll look at your current in-house IT support systems and work to fill any gaps required. While you may not need our whole team of experts, you'll benefit from our range of supplementary resources and knowledge. This could involve support while your office is closed, during particularly busy periods, or all the time.
Management of technology upgrades and implementation
We provide the advice and assistance you need for projects involving technological implementations or upgrades. This could be for Microsoft Exchange, Office 365, or the management of VMWare or Citrix technology.
Keeping your data secure
Businesses that require support regarding data security will benefit from ramsac's information security consultants. These experts will offer impartial advice regarding the protection of data and system integrity.
Unified communications
Our team will provide support for your changes or problems with phone systems, VOIP, and Skype for Business.
Advice and assistance with project planning
We're there for you with independent advice and support for all kinds of projects. Whether you want to bounce around ideas or you'd like an impartial review before implementation, ramsac will help.
Performing independent audits
In order to determine which areas might need attention due to risk, or to highlight the potential of future digital developments, we'll perform a thorough audit of your existing IT infrastructure.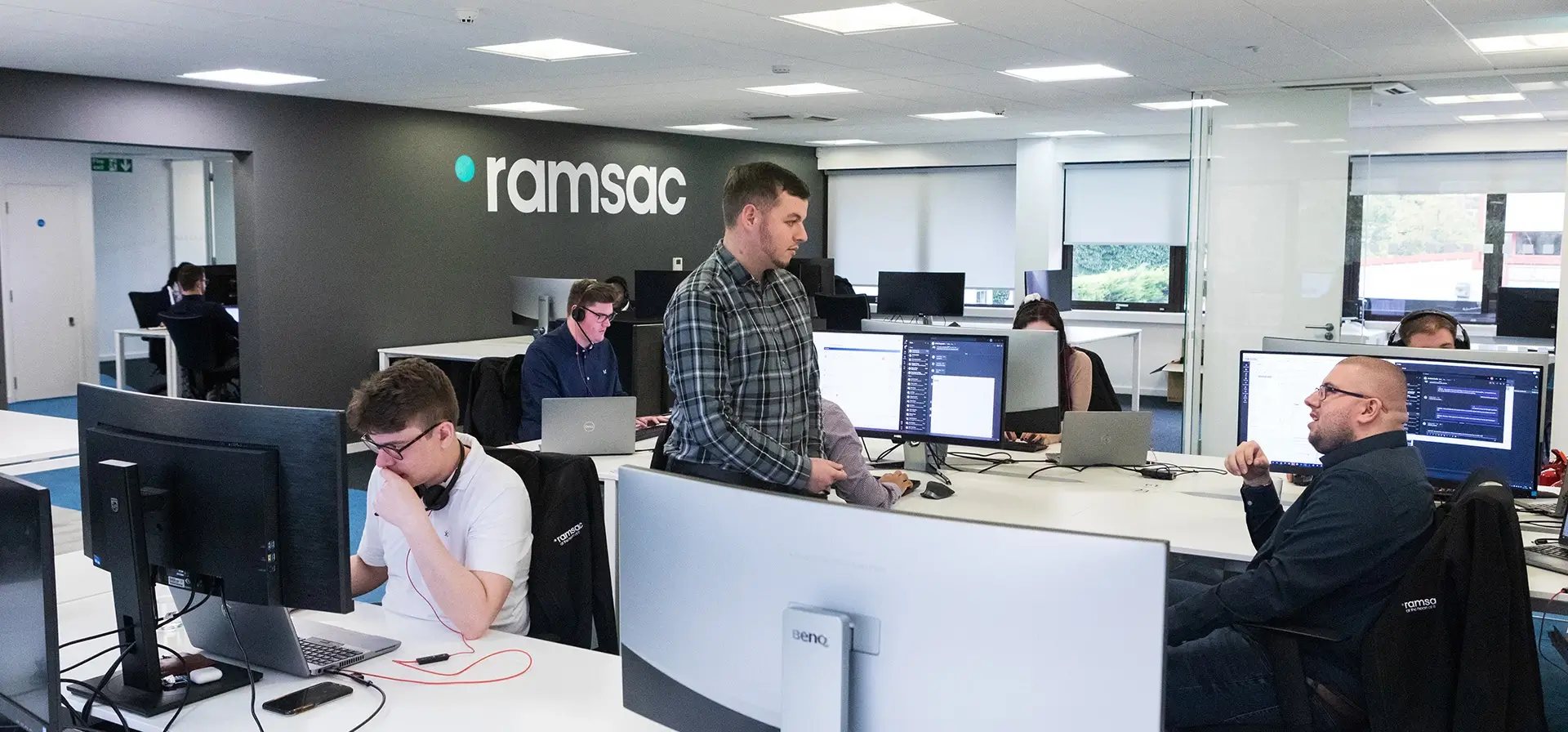 Benefits of our IT support services in Surrey
When you partner with ramsac, your Surrey organisation will benefit from jargon-free, no-nonsense IT support that resolves issues as quickly as possible. This means more time for you to focus on the important day-to-day tasks at hand.
Keep your organisation and its people cyber-secure
Maintain compliance
Enhance productivity
Enhance communication between office-based and remote users
Make the most of your Microsoft products
Prioritise business objectives with a unique IT strategy
Why choose ramsac for IT outsourcing in Surrey?

Reliable
You can trust us to consistently provide an unparalleled service

Flexible
Our service will be adapted as required in order to meet your changing needs

Friendly
Our staff are always friendly and happy to help, avoiding the use of complex language
What our clients say
★★★★★

"Having a support company there who conduct regular checks of the network, monitoring things like server capacity and everything else that needs to be looked at on a daily basis. I can't tell you how beneficial that is."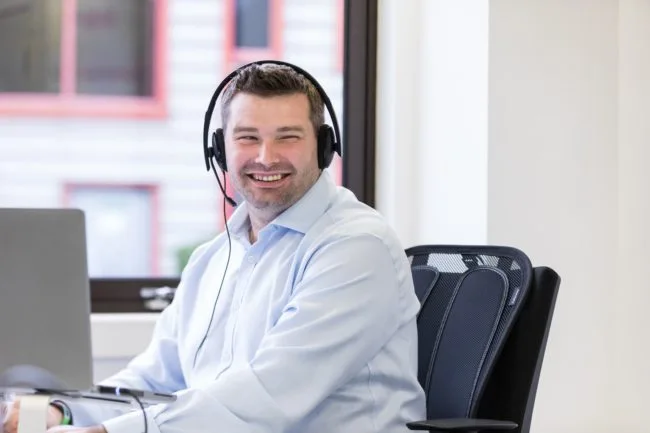 Discover how ramsac offers IT support to Surrey businesses
Talk to one of our dedicated team today to discuss your IT concerns and requirements. Whether you're looking for cloud migration support, or you need full IT outsourcing, we're happy to have a no-obligation conversation.
Get directions to ramsac Guildford, Surrey