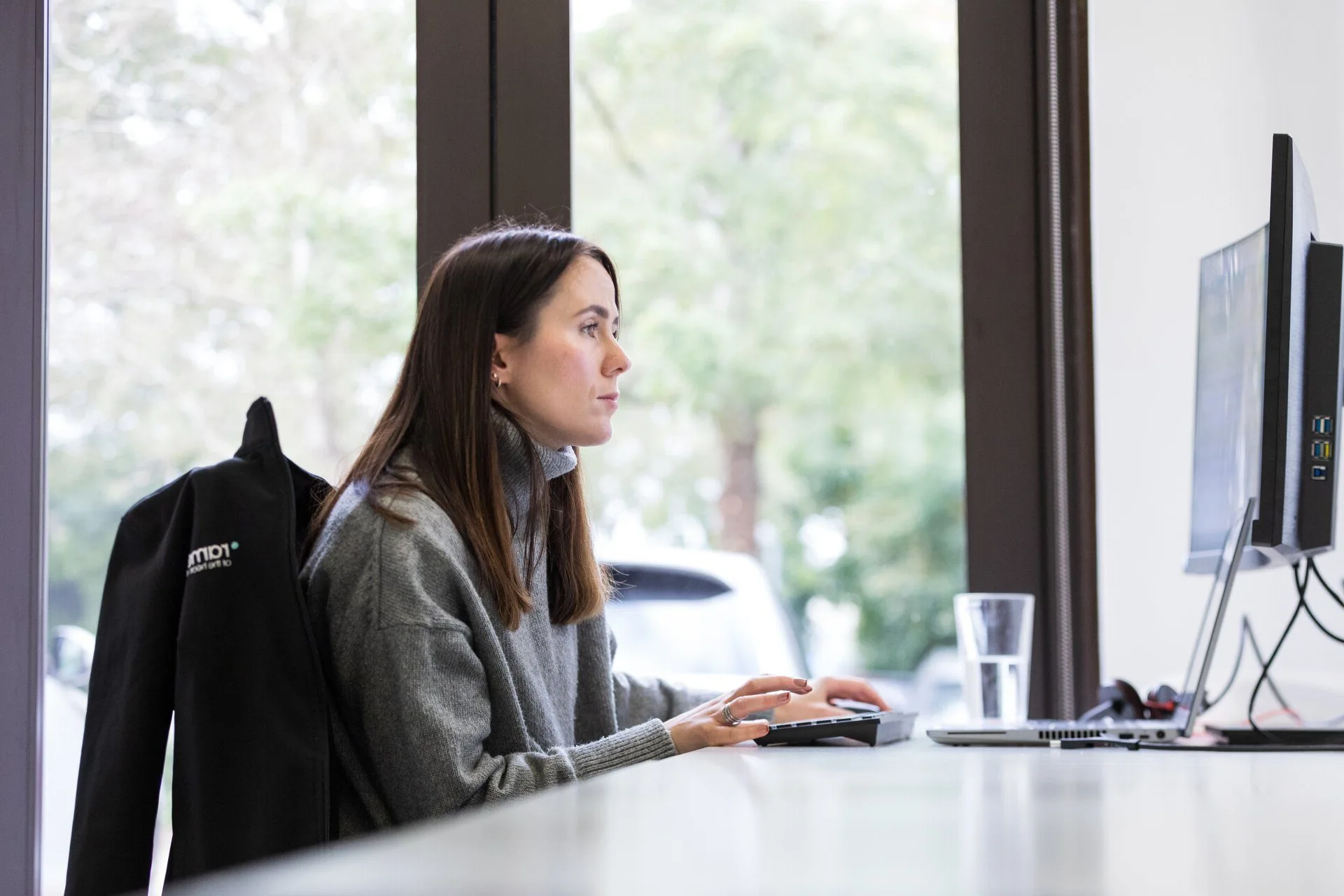 Protection and peace of mind for your organisation
A data breach is probably the biggest risk facing your organisation. As one of the most trusted providers of cybersecurity support and solutions, ramsac offers you the protection you need to safeguard your organisation from cyber attacks. Make the secure choice now.
Tell us how we can help
Cybersecurity services & solutions
It has never been more important to ensure your IT is secure. Systems are under attack on a daily basis, from a huge variety of threats, with cybercrime now worth billions of pounds worldwide.
Cybersecurity service provider for businesses & nonprofits
Managing the ongoing cybersecurity of your IT infrastructure should be a primary concern – whatever the shape or size of your organisation.
Cybersecurity breaches are the number one threat in today's business landscape. Incidents come in many forms: cyberattacks; laptops left on trains; malicious staff; or, even more simply, accidental data loss caused by human error.
But I'm not at risk, am I? Who would want my data?
The most dangerous misconception that a leader can take, is to assume that their data is too inconsequential to be of interest to cyber criminals. The reality is, data breaches start by automated systems looking for easy targets. Most breaches aren't directly targeted by a person specifically looking for something you have. Rather, they are trying the door handles of every house on the street, to see which one opens easily. Once in, they might not steal your data, but they may well encrypt it, so that you have to pay a hefty ransom if you want to get it back.
Keeping information systems secure requires a multi-layered approach. ramsac will work with you to ensure that your systems are built in the most secure way possible, that systems are then monitored to detect potential threats and that your staff are trained to detect suspicious emails and activity which might bypass your security systems. Don't leave your security to chance.
Cyber Resilience health check downloadable resource from ramsac
Safeguarding your organisation against cyber threats has become increasingly vital, and assessing where you currently are is the first step to security. Find out which 10 questions you should be asking yourself about Cyber Resilience.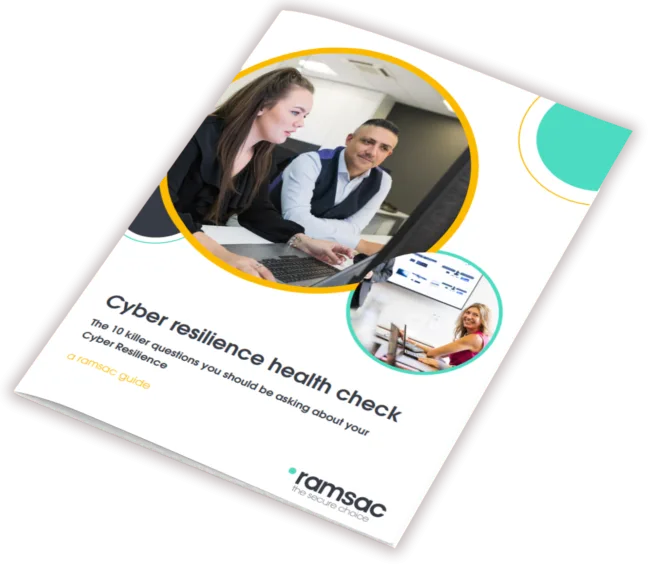 What our cybersecurity services involve
ramsac has a wide range of services to help organisations to improve their cybersecurity, these can be used as standalone cybersecurity solutions or in combination with each other for the ultimate protection against cybercrime.
Cyber defence & awareness training
Keep your organisation ahead of the curve and ready should an attack occur with the very latest in cyber defence methods and awareness training with ramsac's cybersecurity experts.
Assessment & certification
Show your customers and stakeholders just how serious you are about their data protection with our range of cybersecurity assessment and certification methods.
Cyber attack response & recovery
Minimise downtime for your organisation with a thorough cyber attack contingency response and recovery plan, curated by the experts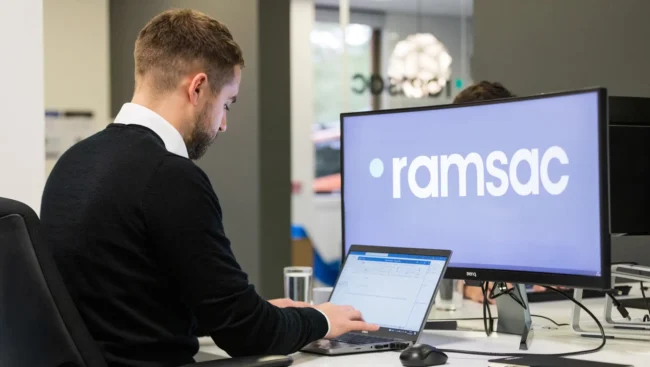 secure+
secure+ is a proactive cybersecurity monitoring service designed to enhance an organisation's protection against cyber threats. At the heart of secure+, we proactively monitor all activity across your organisation's network, looking for potential cyber threat indications or behaviour that seems unusual or malicious. We then take positive steps to resolve the threat. Take the first step.
Cyber defence & awareness training
Knowledge is the first step in protecting your business against cybercrime. Through regular monitoring, audits, testing and training, ramsac will help ensure your cyber defence methods are as strong as possible.
Cyber monitoring
Our IT Operations team can install monitoring tools and set up reports that help us track exactly what's happening to your data. We can spot potential risks and hazards in real-time and take action before data is breached. Our cyber monitoring also includes managed antivirus and malware protection services to ensure your organisation is fully protected. Stay on top of your data now.
Cybersecurity audits
In order to ensure you have the optimal protection you need, we provide a full audit and inspection of your current IT setup to assess strengths, weaknesses and opportunities for improvement
Penetration testing
Penetration testing involves an approved, simulated cyber-attack being performed on your system to help expose any dangerous gaps that may allow cybercriminals to attack your network. Through a trusted partner, we offer this line of defence to detect any potential vulnerabilities within your business and provide the right solutions.
Cybersecurity awareness training
We offer interactive and comprehensive training to all levels of your business. This includes board level briefings, end user training workshops, and online learning portals. We can tailor this to include phishing awareness, employee briefings and changes in the industry.
Assessment & certification
Continually assessing the position of your organisation against cybercrime is crucial in order to protect it. ramsac's cyber certification will help you do just that.
Cyber Resilience Certification
Whether you're at the very beginning of your cyber resilience journey or are looking to take your cybersecurity to the next level, our Cyber Resilience Certification will help you do just that. With Bronze, Silver and Gold certification levels available, we'll conduct an audit to understand your current security status, cover how to strengthen your protection, and ultimately, show your customers and stakeholders that you take the protection of their data seriously.
Cyber Essentials
As a fully certified Cyber Essentials consultancy, we are able to help your business maintain the highest possible IT security standards, recognised industry-wide.
Cyber attack response & recovery
Preventing a cyber attack needs to be a priority for any business. But with cybercriminals continually adapting their techniques, cyberattacks remain a constant threat. Be prepared with an emergency response plan from ramsac.
Emergency response
If the worst should happen, our cyber experts are there when you need them, 24/7, to calmly help you through what to do in the event of a cyber-attack. This vital resource will provide both damage control and guide you through the next steps after a cybersecurity breach to help with business continuity.
Business continuity & disaster recovery
Once an emergency response plan is in motion, the experts at ramsac will ensure your business can continue to function optimally with our business continuity service. From desktop testing to backup-as-a-service, our business continuity and disaster recovery solutions will get you back up and running. The ramsac approach to cybersecurity
Systems should be 'secure by design' – this means that cloud and physical systems need to be reviewed to ensure that all the doors and windows are properly locked, to ensure that the base level of protection is up to standard
You need a specialist security audit – using our exclusive 'ramsac cyber resilience assessment' we'll go through your entire IT estate and we'll benchmark it against established best practice. We'll even issue you a certificate that you can use to demonstrate to your stakeholders that you've taken care to protect the information you hold.
Users need to be trained – we might have fitted the best locks on the doors, but if your staff go home without locking up, those locks are pointless. Users need to be properly and regularly trained. They are your 'human firewall' and they're your first line of defence.
Systems need to be monitored – our 'secure+' service enables us to keep a close eye on what's going on. We can detect and respond to suspicious activity to prevent serious incidents from occurring. Our 24-hour monitoring tools keep a close eye on what's going on and mean we can react immediately if we spot someone trying to break in.
Plan for a breach – even the most secure building can still be breached. Really determined criminals have found a way to break into some of the most secure buildings in the UK. So, as well as a solid security plan, it's also important to have a clear plan in place for how we will respond to any issue, to have a carefully curated response and recovery plan, to ensure that if there is an issue, business interruption is minimised.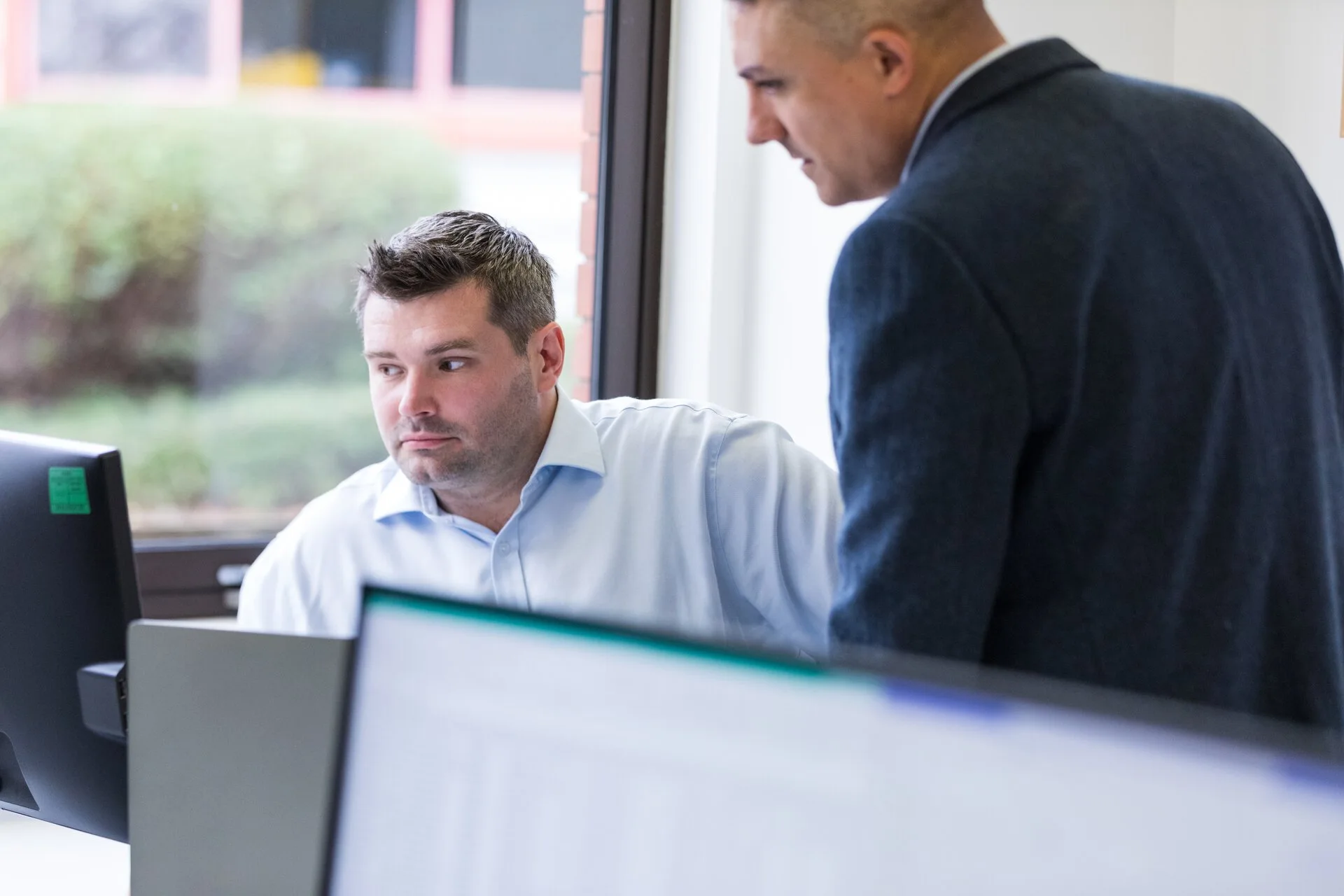 Did you know cyber training is now mandated?
The Information Commissioners Office (ICO) is the UK body that is responsible for prosecuting organisations that fail to keep data safe. In December 2021, the ICO issued new guidance saying that they expected that all staff and volunteers that have access to data, should receive cyber awareness training as part of their induction, and before they are given such access. Furthermore, they mandate that training should be ongoing for all employees, and that an organisation should be able to demonstrate completion of training and management of non-attendees.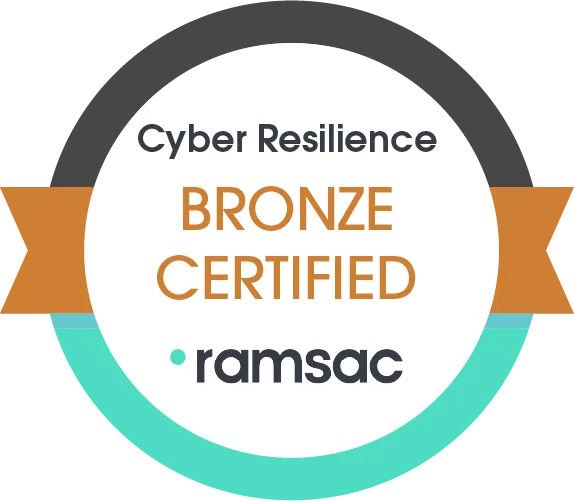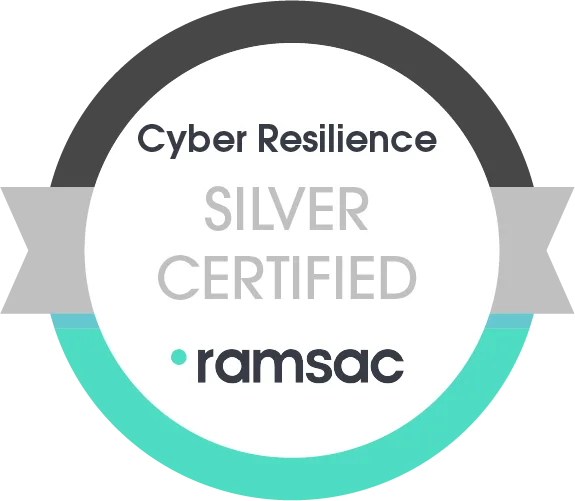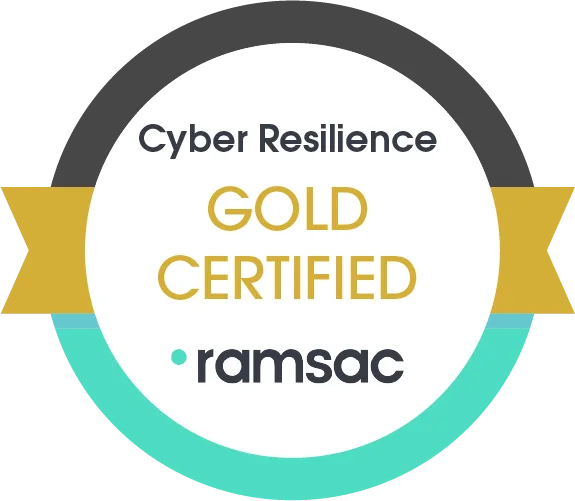 Cyber Resilience Certification from ramsac
Introducing Cyber Resilience Certification from ramsac. As leading cybersecurity experts, we have created a certification system that assesses where you are on your cybersecurity journey and provides you with insight on areas where you could improve. Our security experts will undertake a review of your IT estate and benchmark your set up against current best practice. We'll consider hardware, software, cloud and human factors and report against these, with a plan for how you could make further improvements.
Once we've assessed where you are, we will certify you at either Bronze, Silver, or Gold standards, which demonstrates to your stakeholders that you take the protection of data seriously. Benefits of our cybersecurity solutions
Cybersecurity is not just an IT problem. Business leaders are legally responsible for ensuring that they are protecting the data they hold, and end users play an essential part in keeping data safe.
Having a cybersecurity provider like ramsac by your side means you can relax in the knowledge that your organisation is protected and best prepared if, or when, a breach or an attack should happen.
Enhance protection from dangerous & costly breaches
Reduce staff & end-user errors by holding frequent, comprehensive training sessions
Ensure and maintain compliance
Improve recovery time if a breach does happen
Minimise downtime and protect productivity
Ensure procedures evolve in line with industry developments
Worried about your IT security?
Speak to us today about
your cybersecurity concerns
Building a strong human firewall
According to the PwC survey, 75% of large organisations and 31% of small businesses suffered staff-related security breaches in the last year. It's important to remember that cybersecurity is not simply about your IT hardware and software.
The biggest vulnerability for most organisations is the risk of accidental breaches caused by a lack of staff awareness. Ensuring you have the right training and procedures in place for your team is every bit as important as deploying the right technology. Don't wait for them to make a mistake – act today.
We will help you carry out a thorough cybersecurity risk assessment and then plan and implement a proportionate response to the results. We also educate end-users and implement internal policies for the safest use of technology and the protection of your data.
For total peace of mind, we continue to monitor cybersecurity performance, carry out regular audits and penetration tests and ensure that policies and procedures continually evolve to ensure they are keeping pace with industry developments.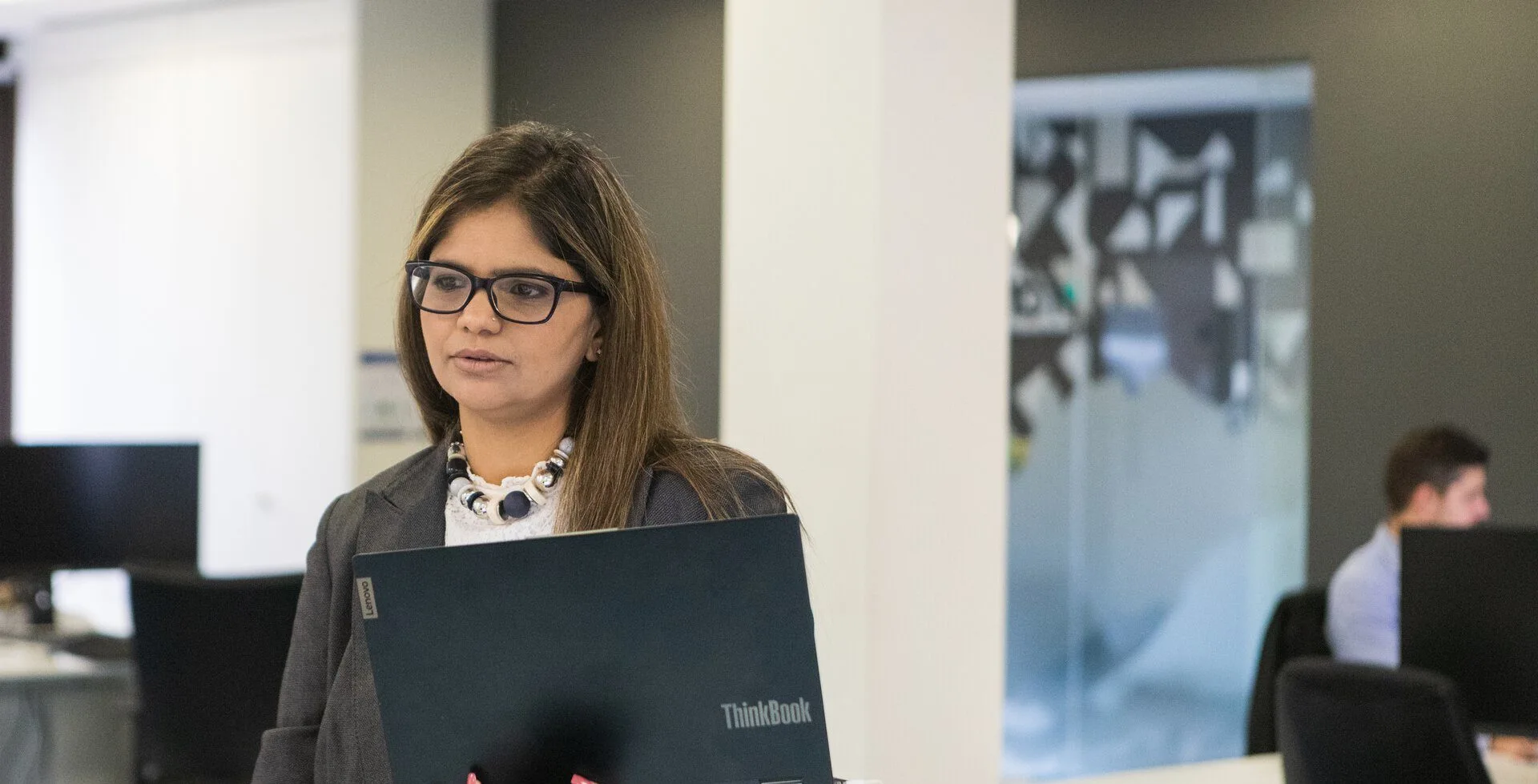 Get your Cyber Essentials certification from ramsac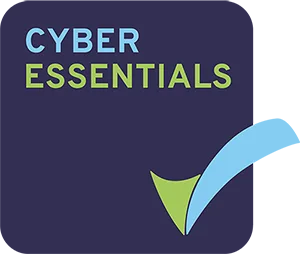 Our Cyber Essentials Consultants can help you to achieve the Government backed 'Cyber Essentials Plus' certification, which is a nationally recognised badge that demonstrates your organisation's commitment to good Cyber standards.
The Cyber Essentials scheme provides businesses with clarity on good, basic cybersecurity practice. By focusing on basic cyber hygiene, your company will be better protected from the most common cyber threats. Cyber Essentials is for all organisations, of all sizes, and in all sectors.
ramsac's board certified cybersecurity training
Do your board members have certificates to prove their cybersecurity training? ramsac have created two different board-certified cybersecurity training workshops to help your organisation be compliant. Both training sessions are created and delivered by award-winning cybersecurity Speaker Rob May. Rob is also the UK Ambassador for Cybersecurity for the Institute of Directors.
Why choose us to be your cybersecurity solutions provider?

Certified
We pride ourselves on maintaining our government-approved certification to ensure that we continue to deliver outstanding cybersecurity services.

Reliable
We provide consistently excellent service and communication. We always deliver on our promises.

Approachable
To make you feel more confident, we explain everything about your cybersecurity in friendly, easy-to-understand language.

Customer
Satisfaction Survey
All our clients are invited to provide a quick rating of satisfaction when we close a Support request for them. Find out what they had to say.
What our clients say
★★★★★

"Having a support company there who conduct regular checks of the network, monitoring things like server capacity and everything else that needs to be looked at on a daily basis. I can't tell you how beneficial that is."
Cyber Insurance
Cyber Insurance is an insurance policy that covers your organisation's liability for a data breach, and covers your costs of responding to and mitigating a cyber attack
Cyber Resilience Centre
Rob May, Managing Director at ramsac is an advisory board member for the Cyber Resilience Centre for the South East (SECRC)
SECRC is part of the national roll out of Cyber Resilience Centres in the UK which began in 2019. The SECRC began its journey in June 2020. Lead by Policing and facilitated by Business Resilience International Management (BRIM), SECRC follow a structured modular programme based on a highly successful model that had previously been established for over 9 years in Scotland.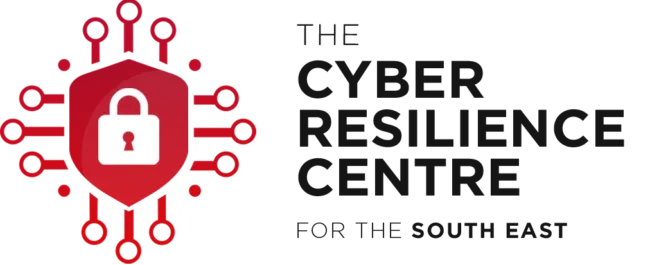 Useful cybersecurity resources
Looking for more information around cybersecurity? Take a look at our breadth of useful cyber resources.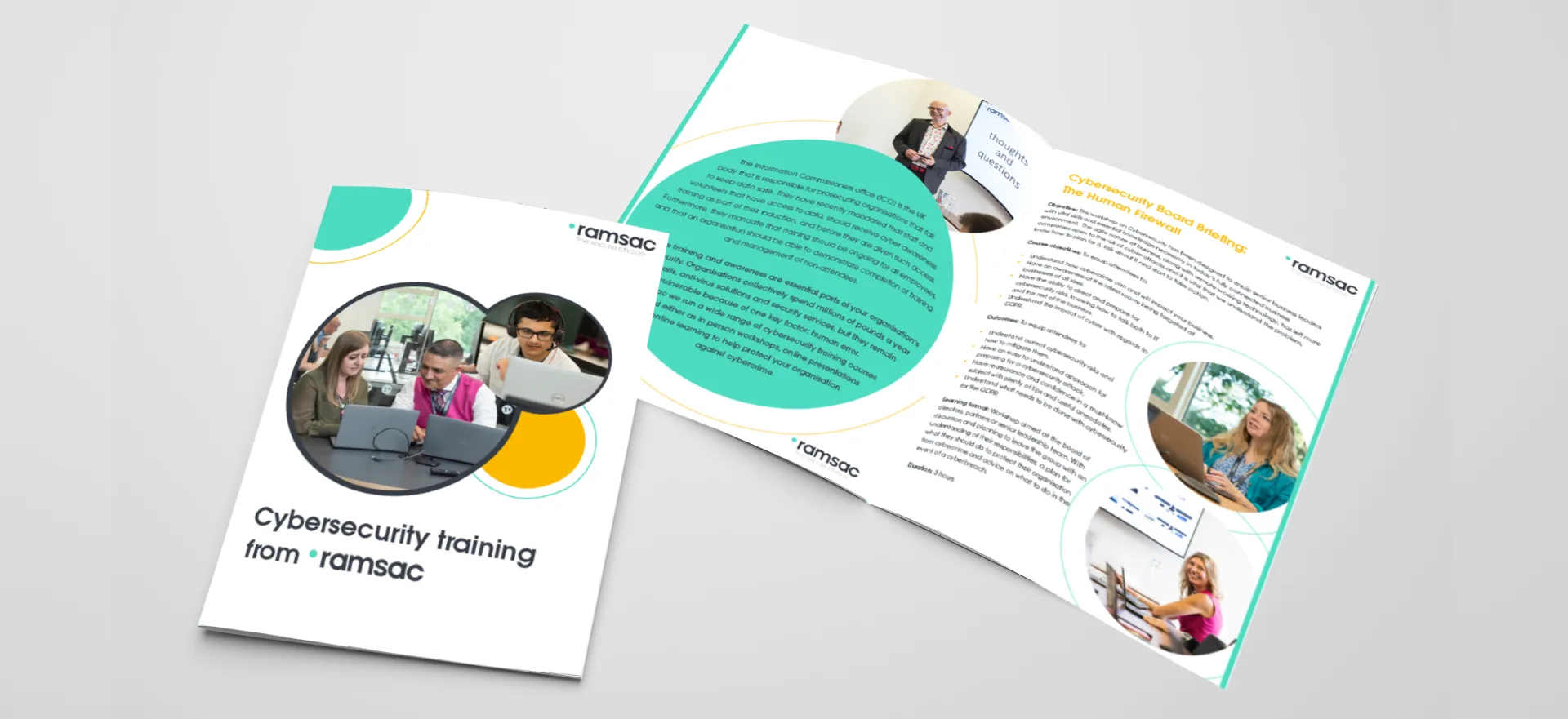 Cybersecurity training programme
At ramsac we run a wide range of cybersecurity training courses offered either as in person workshops, online presentations or online learning to help protect your organisation against cybercrime. [...]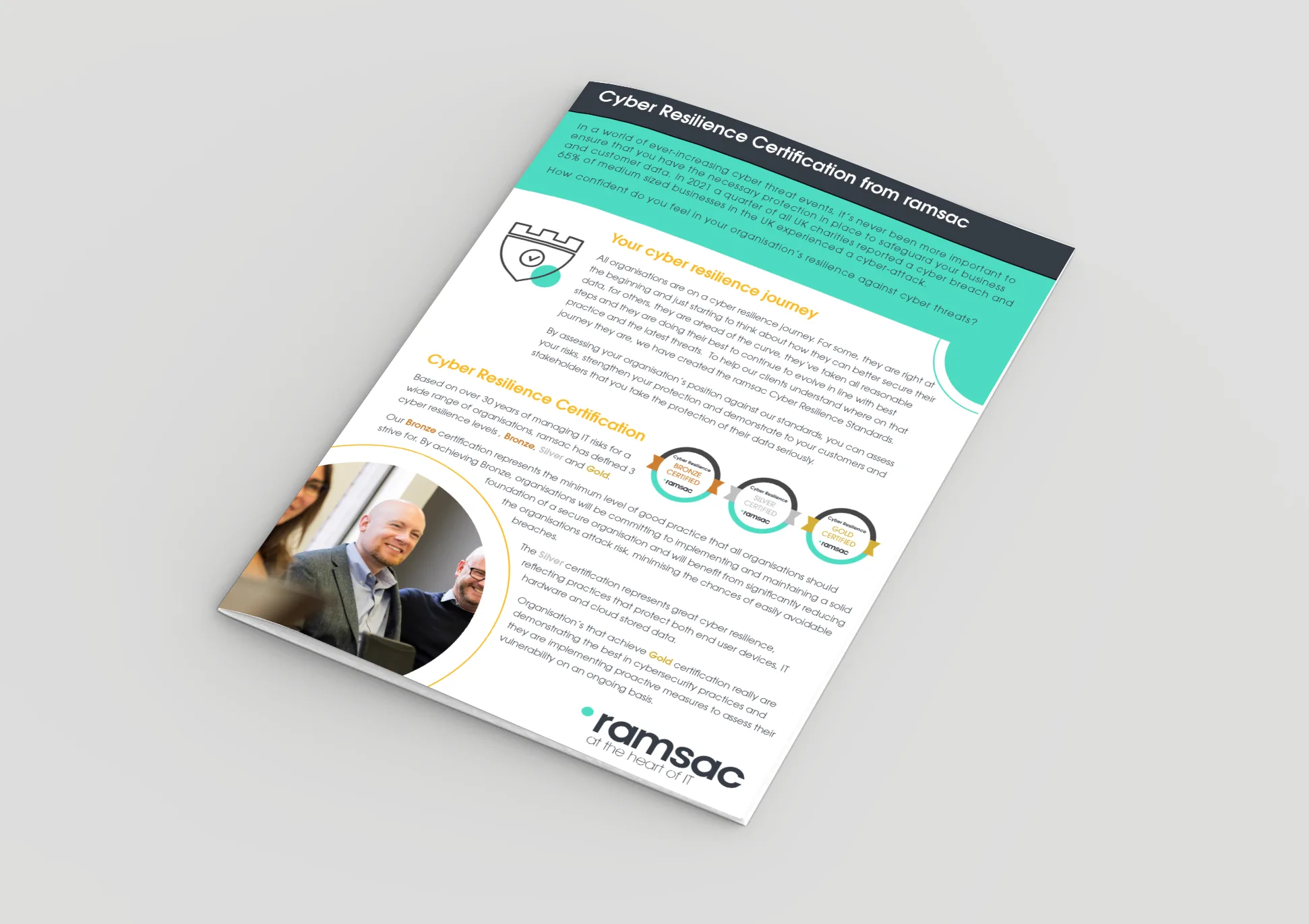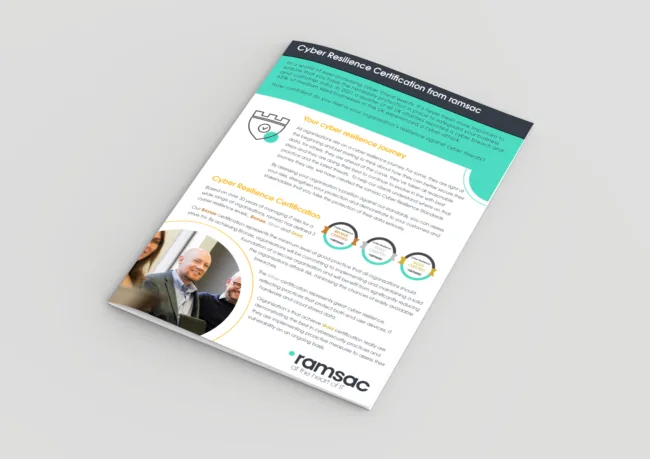 Cyber Resilience Certification from ramsac
By assessing your organisation's position against cyber threats, you can demonstrate your commitment to your customers' data and services. ramsac's Cyber Resilience Certification helps organisation achieve the highest level [...]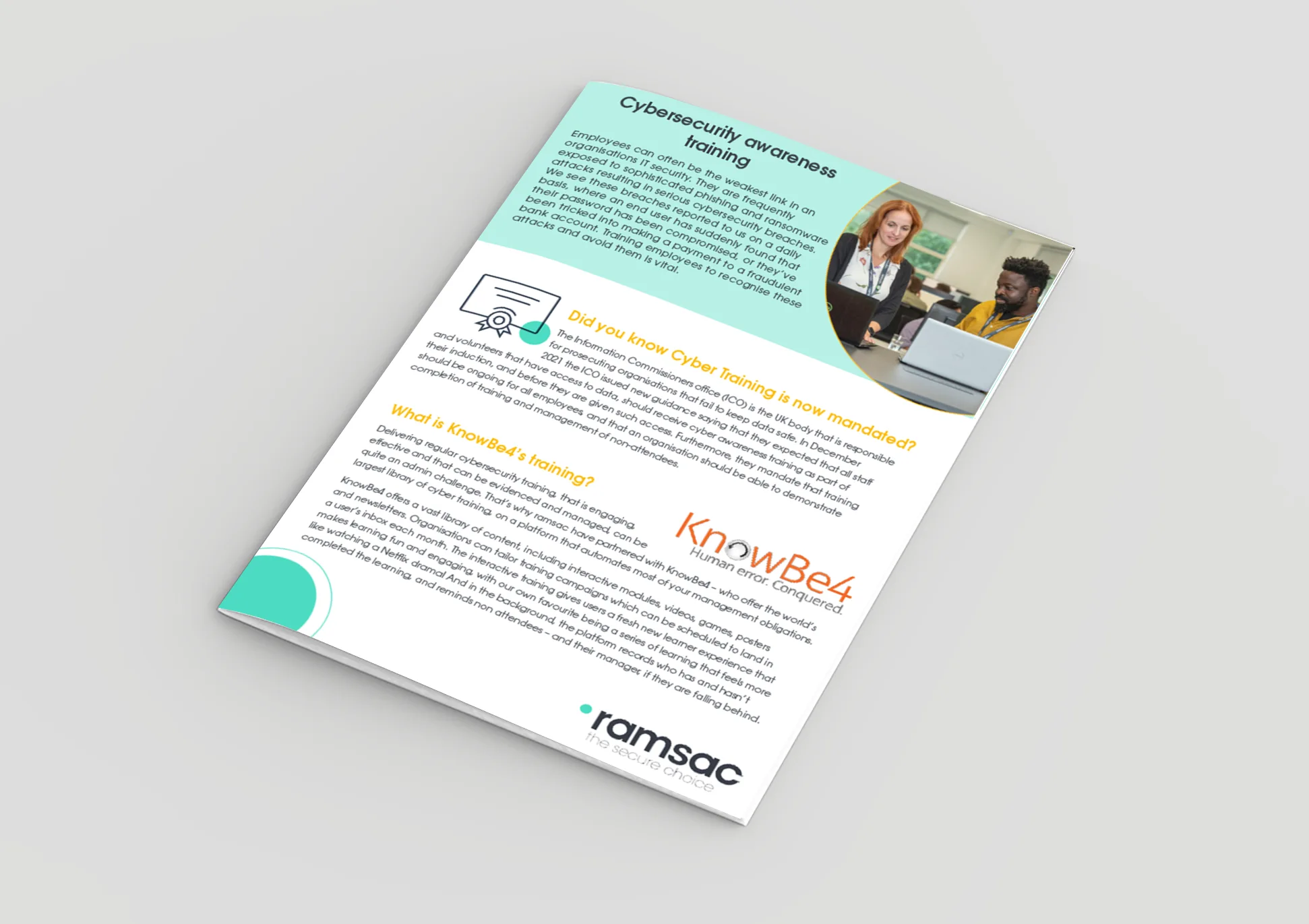 Cybersecurity awareness training
This cybersecurity awareness training solution provides the best, most effective content in the industry using modern, engaging and humorous training videos [...]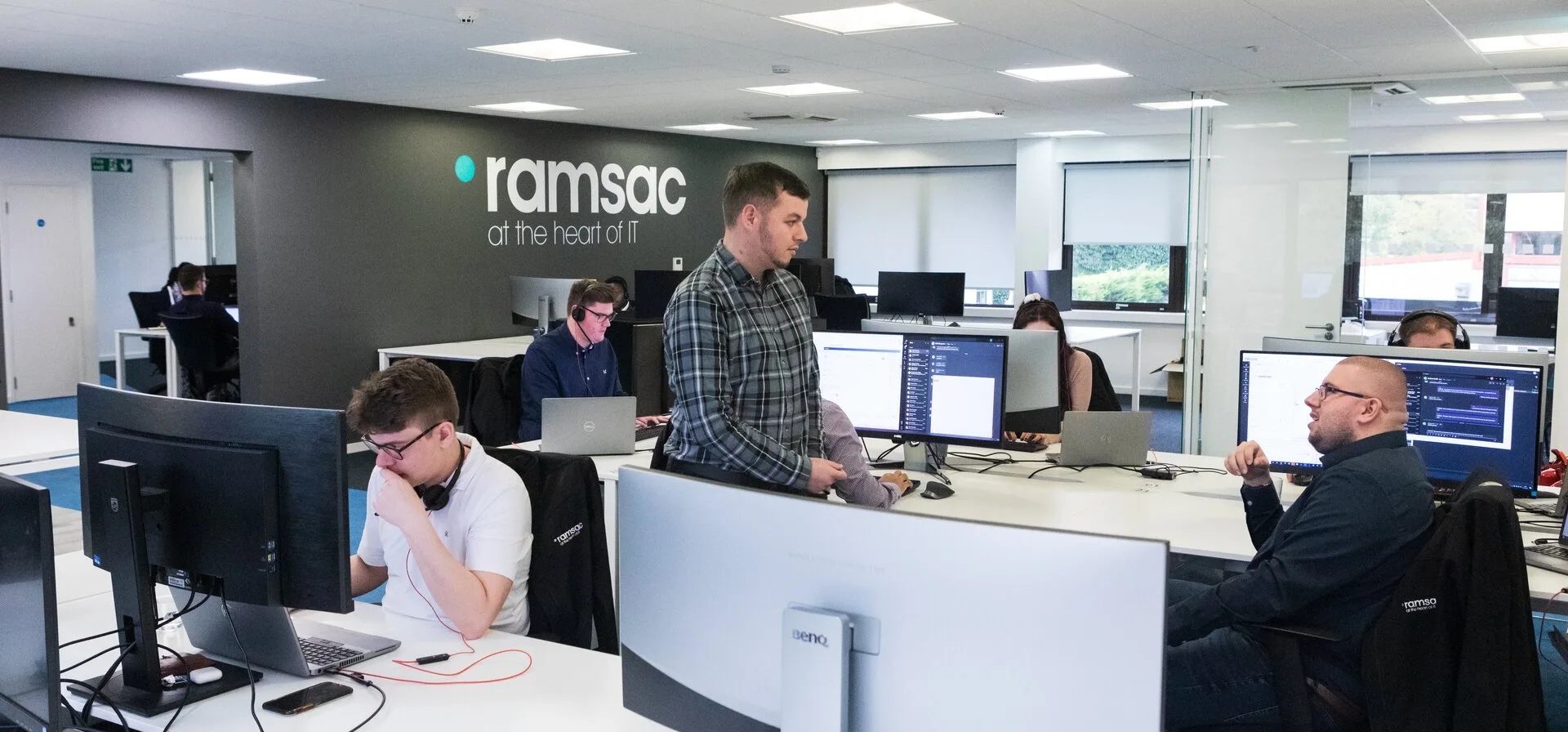 An Introduction to Cyber Attacks
The only way to protect yourself from a threat is to know the threat that's targeting you. This is essential for cybersecurity because businesses are attacked by hackers every [...]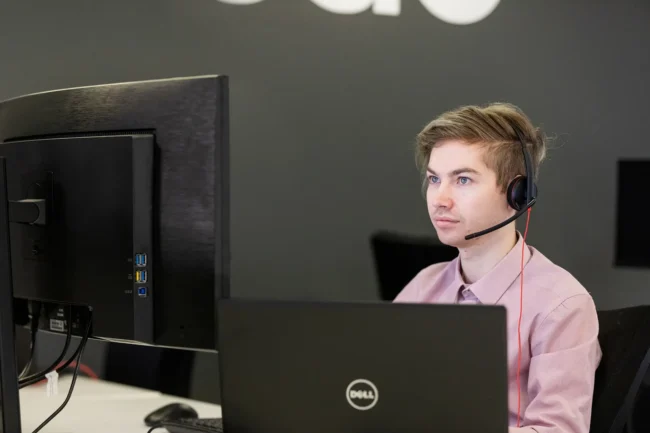 How can we help you?
We'd love to talk to you about your cybersecurity needs, and we'd be happy to offer a no obligation assessment of your current IT security. Whether you are at a point of organisational change, unsure about security, or just want to sanity check your current IT arrangements, we're here to help.