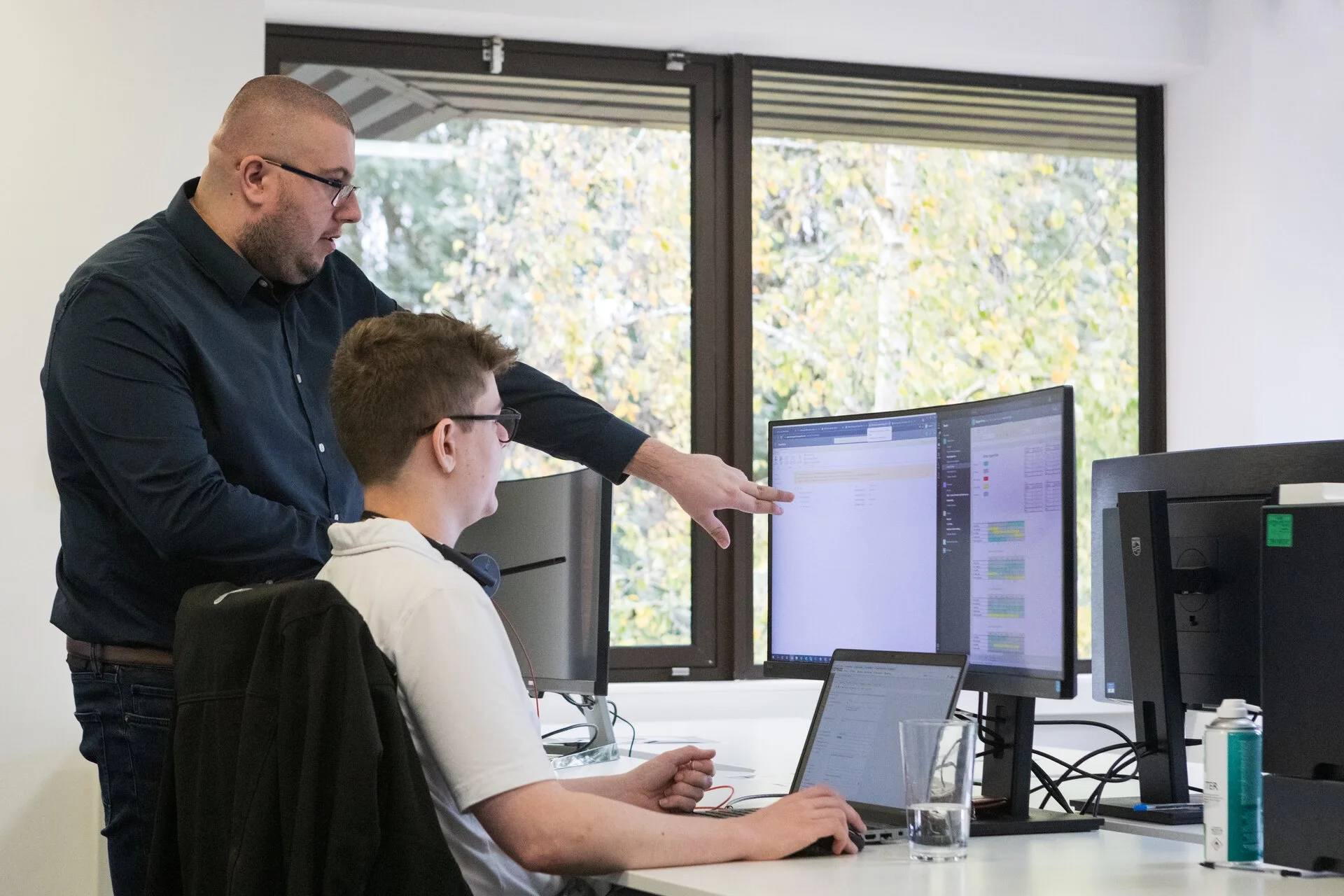 24/7 support that takes the stress of IT out of your hands
Completely outsource your IT function with proactive and strategic IT services, delivered by our award-winning, dedicated team of IT experts.
Tell us how we can help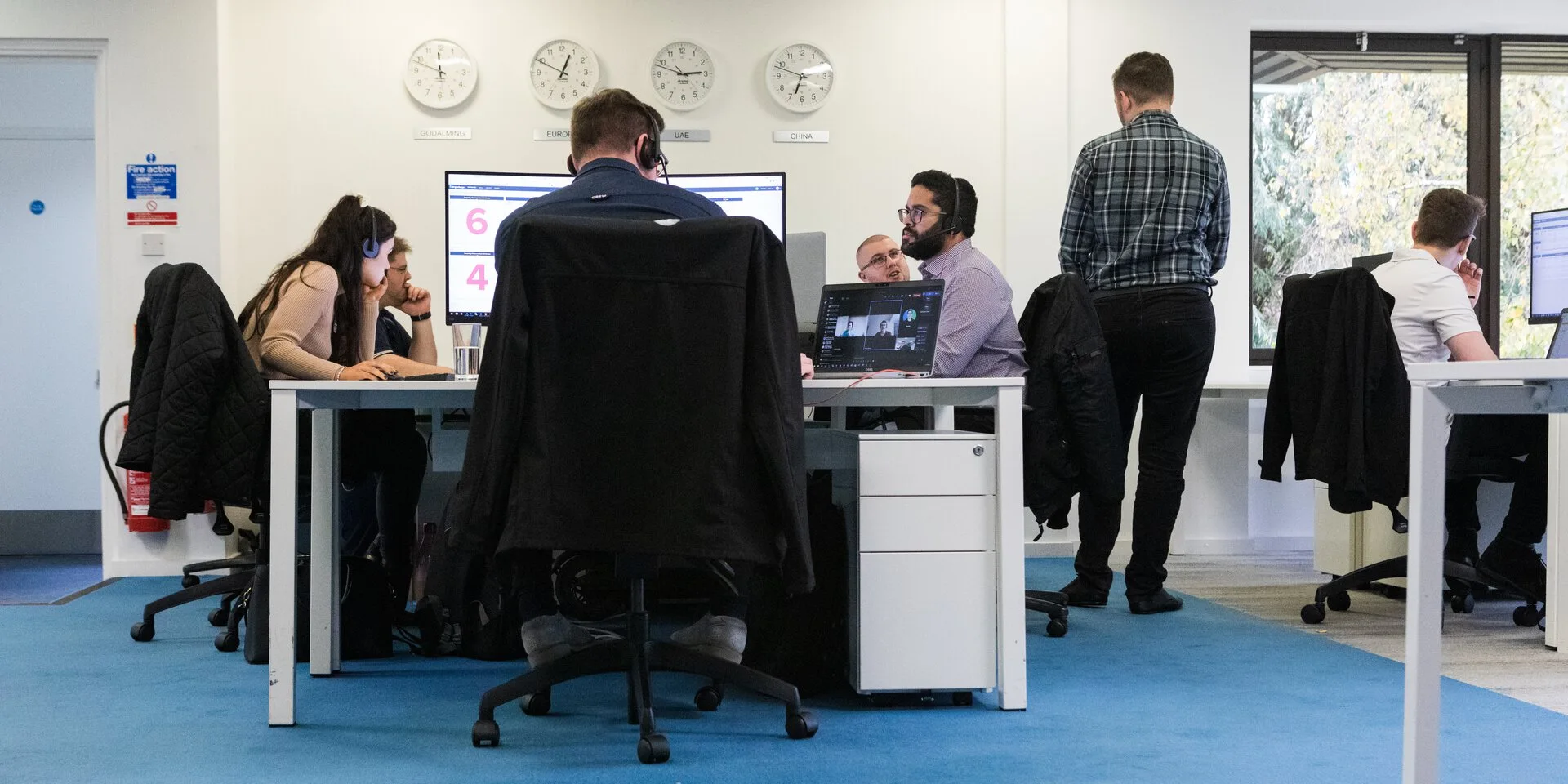 Fully managed IT support services
Tailored to suit the individual needs of your business, ramsac delivers trusted, driven, and fully managed IT support through our totalIT service.
totalIT offers 24/7 system monitoring, remote IT administration, server management, system updates, security maintenance, development time with a committed IT manager, and strategy building from one of our specialist Solutions Architects.
Acting as an extension of your business as if it were your very own IT department, you don't have to worry about our team of experts being another faceless voice over the phone. And with no hidden costs, you can be sure your fixed monthly fee will provide all the support you need – 24/7.
What our managed IT support services include
Here at ramsac, we know that managed IT support is so much more than a contract. Which is why our totalIT service not only includes personalised support, but provides a complete outsourced IT service, led by our friendly, dedicated team of experts.
IT roadmap development
Guiding you throughout your journey, your personal solutions architect will create and develop an individual IT roadmap and budget for your managed IT support.
IT best practice Ensuring best practice and securing the best IT equipment for you, our procurement, licence and asset management team will manage your licences, your warranties, expiry dates and offer a full procurement service.
Dedicated management teams
Experience painless communication at ramsac through your dedicated management teams. Whether it's your relationship manager providing strategic support, your IT manager supporting you through pre-scheduled days onsite or your user management team managing joiners and leavers, ramsac is here to help.
24/7 support
Available 24/7, you can enjoy limitless access to remote IT assistance from our helpdesk. And with the support team resolving 97% of requests remotely, you can rely on ramsac to solve the problem.
24-hour monitoring
Our around-the-clock monitoring tracks vital daily tasks, such as backup and anti-virus performance, and acts as a pre-alert system for us to identify any issues on your network, so you can rest assured our remote team are solving problems before you're even aware.
Managed remote IT administration
Ensuring that your network remains at its very best, we will carry out vital admin functions, whether it's matching patches or completing updates. Not only this, we will also provide monthly reports on your IT estate and up-to-date asset management reports.
The benefits of expert managed IT support
IT can be a time-consuming, and often overwhelming, prospect for many businesses. With totalIT, ramsac takes the guess work out and stress away for you, so you can spend less time troubleshooting technical problems or worrying about security upgrades, and more time on the job at hand. Whether it's knowing that your network is secure or simply saving time on the little tasks, managed IT support can make all the difference.
Maintain compliance with best practice and regulatory guidelines
Resolve any issues immediately, 24/7
Be cybersecure and demonstrate to stakeholders you take security seriously
Save valuable time so you can get on with the important day-to-day running of your business
Minimise the risk of data loss or system downtime
Enhance business processes and growth with ongoing advice and continuous communication to keep you informed on the status of your IT estate.
Download our brochure
Our totalIT brochure explains the ins and outs of our totalIT service, helping you to understand what you're getting.
Why choose ramsac for outsourced IT support?


Dependable
You can rely on ramsac to excel and support your business growth with outstanding service and communication.

Dedicated
Our approachable teams are committed to delivering the best possible IT support for you and your business, providing 24/7, jargon-free support.

Flexible
Our experienced team of experts ensure that you'll receive the right support for your business needs, exactly when you need it.

Customer
Satisfaction Survey
All our clients are invited to provide a quick rating of satisfaction when we close a Support request for them. Find out what they had to say.

secure+: 24/7 company protection
Don't be part of the 32% of businesses that don't realise they've had a breach. secure+ from ramsac is the watchful eye over your IT estate. Never miss a cyber breach again.
secure+ makes cybersecurity monitoring affordable and effective for SMEs. For totalIT customers, you can bolt on secure+ to your existing package and get access to our cybersecurity monitoring experts. Unlike other full service agencies, we identify breaches at the point they happen, not in the weeks after a breach occurs.
How it works
Using advanced Artificial Intelligence and machine learning, we spot breaches and risks as they occur, enabling us to proactively put steps in place to minimise the impact. We can take immediate action to respond to potential cyber threats, locking down access and kicking out cyber criminals, providing protection 24 hours a day
What does secure+ mean for you?
Secure+ provides you with the highest level of protection from cyber crime. Unlike regular IT providers who respond to cyber incidents after they've happened, secure+ clients are given 24 hour protection and advanced monitoring, allowing us to detect and respond to potential threats, before data is put at risk.
Secure+ protects you from external threats, but also keeps an eye on the actions of internal users that might also put you at risk.
The service is fully tailored to meet the specific concerns of your organisation. It also includes monthly scans, vulnerability assessments, priority patching and intelligence reports, to keep you one step ahead of the risks.
Secure+ is available as an additional service for our totalIT clients, or can be used on its own to supplement your own in house IT team.
Benefits of fully outsourcing your IT
Access to a large team of IT experts covering all areas of technology
Frees up your time to focus on developing your organisation whilst we manage the IT headache
Keep up to date with the latest thinking, cybersecurity and compliance
No management of in-house IT resources and associated costs
Seamless IT experience for your employees
Our IT expertise means we can support you, no matter the issue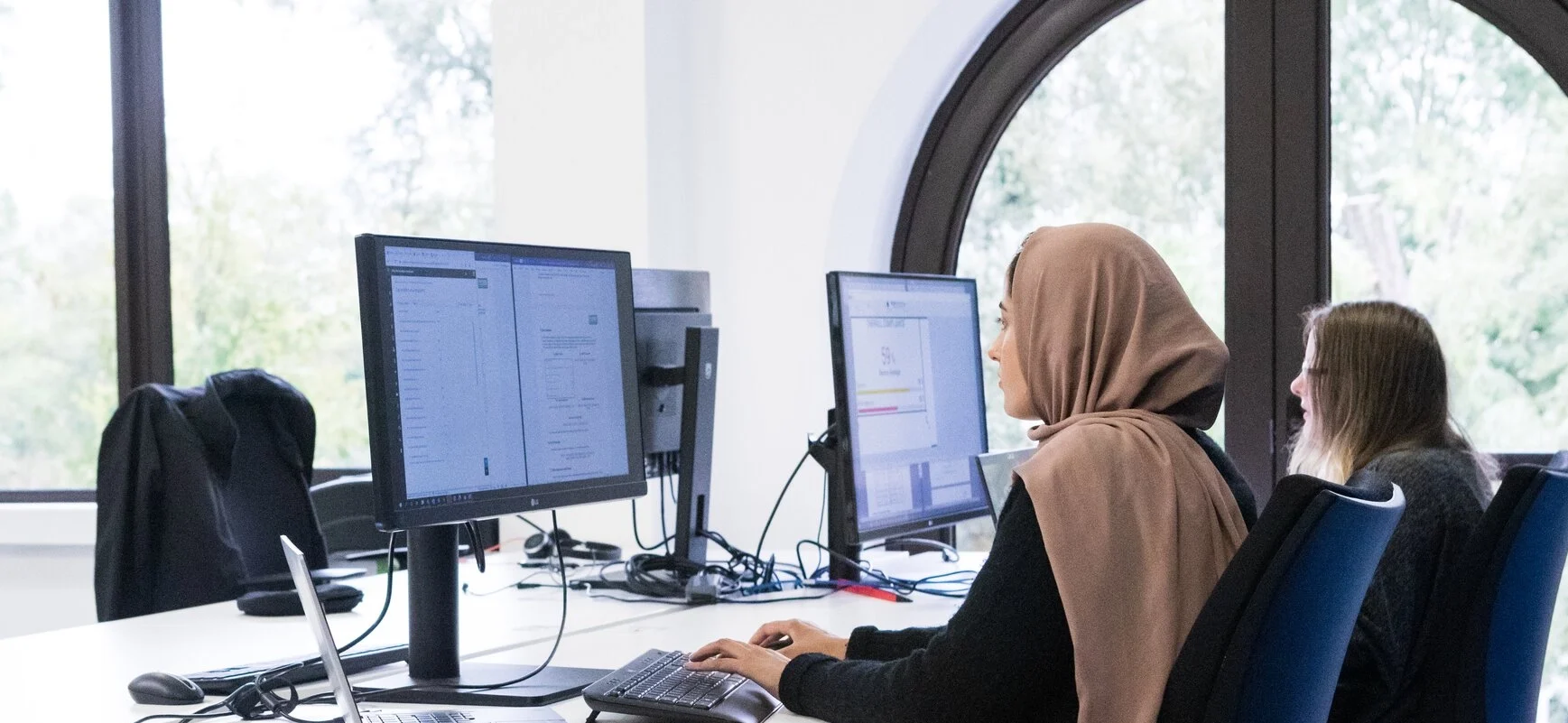 Ensure cyber resilience within your business
At ramsac, we know that supporting your everyday IT is simply not enough. With cyber threats continually growing, IT security is becoming a priority for many growing organisations. It's no longer the case of if an attack should happen, but when. Responding to issues as they arise should not be the only line of defence, which we why our totalIT service has been designed to be strategically-led and proactively managed.
Not only do we provide ongoing security for your network, ensuring data is as safe as possible, but if the worst should happen, our cybersecurity response will minimise any downtime and damage to your business.
We even assess your organisation's cyber strength through our Cyber Resilience Certification, so you can understand where your business is in its security journey, as well as any weak areas to take action to improve on. And as you grow, we will re-assess your cyber resilience to ensure continued protection.
What our clients say
★★★★★

"Having a support company there who conduct regular checks of the network, monitoring things like server capacity and everything else that needs to be looked at on a daily basis. I can't tell you how beneficial that is."
Compare totalIT managed IT services
| Includes | Other Fully Managed IT Solutions | totalIT | totalIT Secure + |
| --- | --- | --- | --- |
| 24/7, 365 remote support | ✔ | ✔ | ✔ |
| Strategic planning & IT roadmap | – | ✔ | ✔ |
| Expert-led, jargon-free support | ✔ | ✔ | ✔ |
| Proactive issue detection & resolution | – | ✔ | ✔ |
| Automated monitoring | – | ✔ | ✔ |
| Industry leading compliance | – | ✔ | ✔ |
| Security standards benchmarking | – | – | ✔ |
| Advanced cyber monitoring | – | – | ✔ |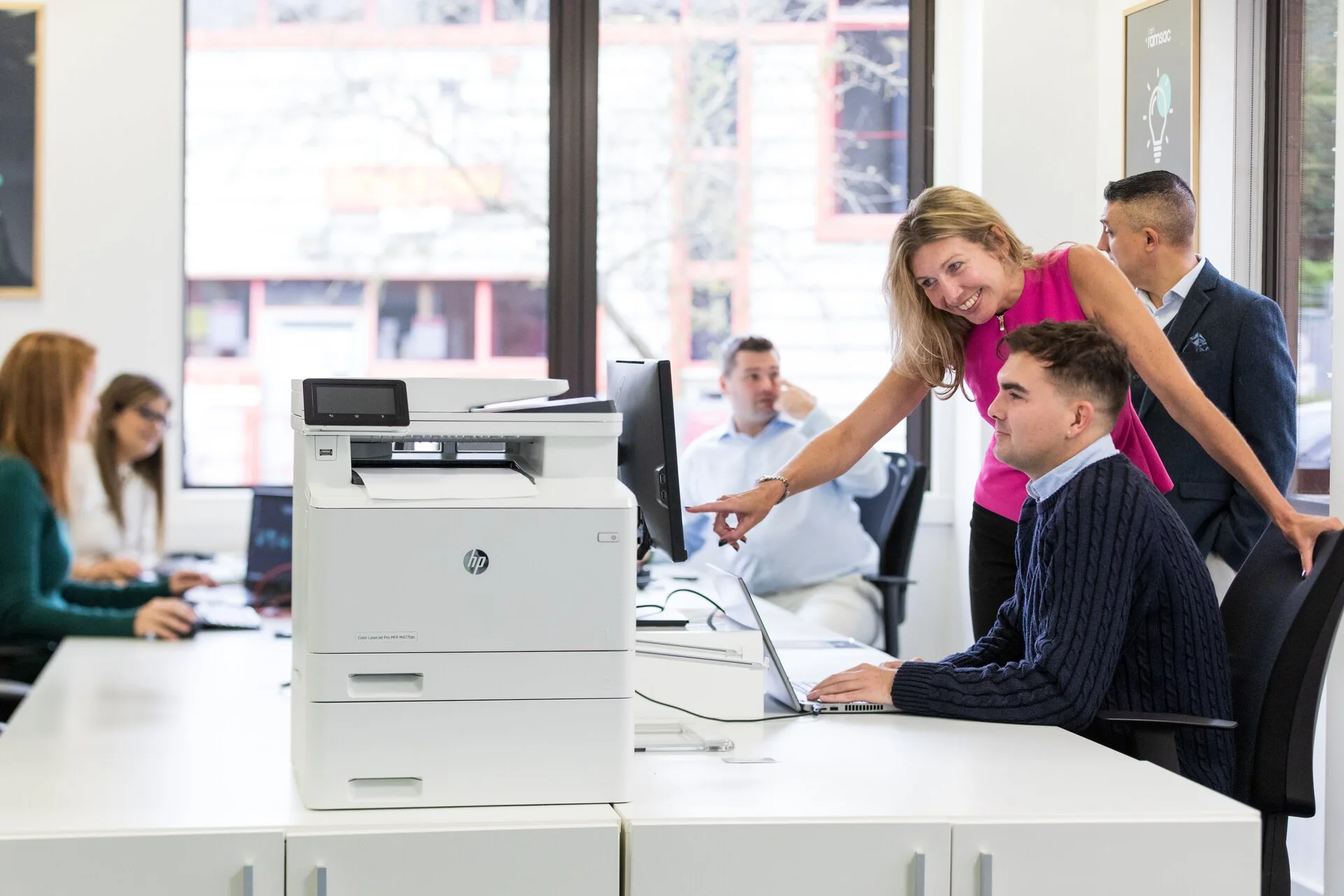 How can our managed IT support help you?
totalIT is so much more than a contract. Our complete IT department will provide ongoing support and guidance, whether it's simply answering end user questions or providing a necessary cybersecurity infrastructure audit. We'll do what's best for you.
So, if you're looking for strategic, efficient, managed IT support with a friendly face, get in touch with one of our experts today.