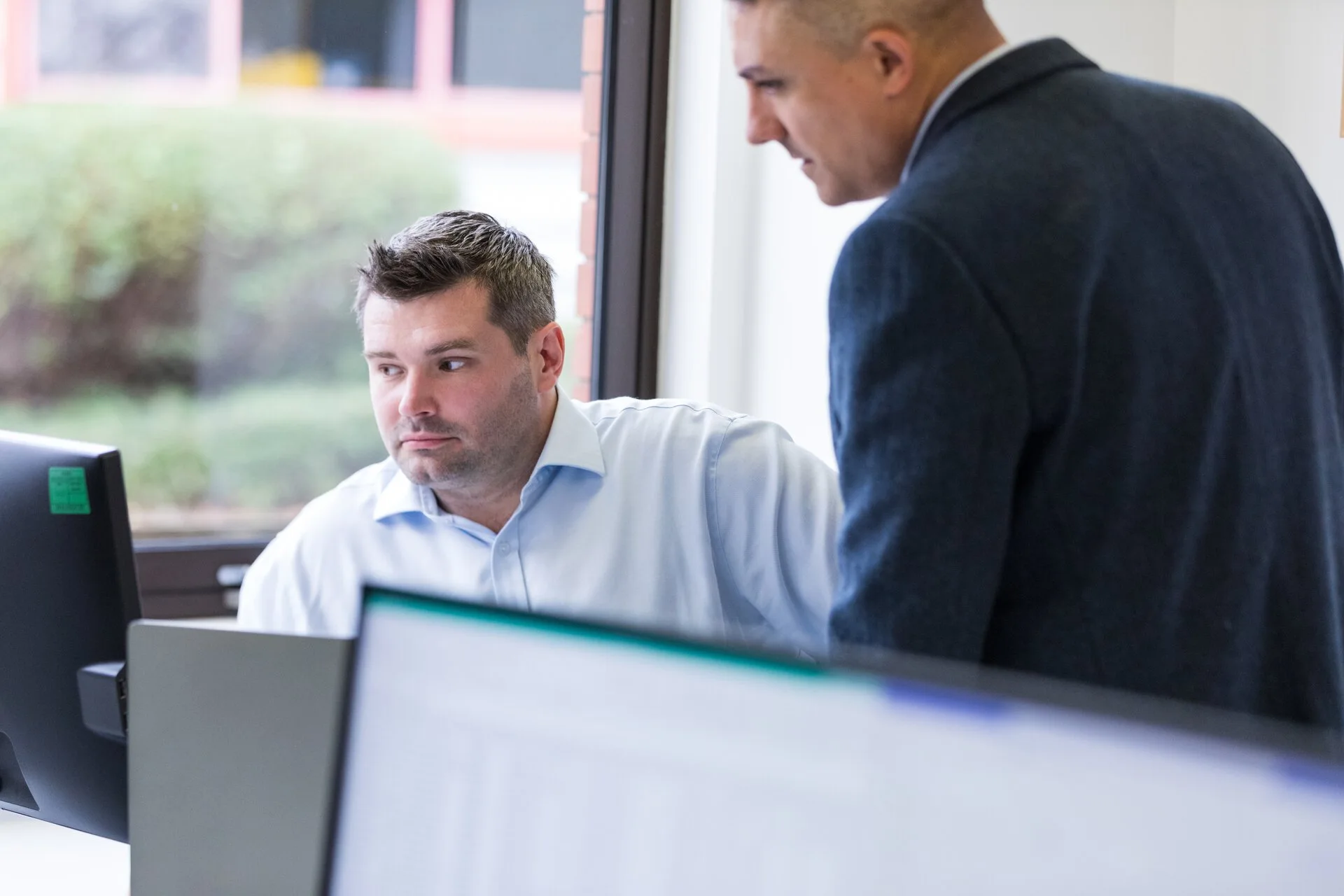 Impartial advice from Surrey's leading IT consultancy
Whether you're looking for ongoing IT consultancy or have a one-off project, we'll keep your IT on track and in line with your business objectives. Growth is the goal of any aspiring business and in order to do this effectively, you need to trust that your IT infrastructure is able to adapt.
Tell us how we can help
IT consultancy and project design
We know that every UK organisation experiences periods of change. Office moves, relocations, system upgrades, cloud migrations, network security implementations – all require careful planning and preparation if they are to be successful. This is where ramsac can help.
We can work with you on an ongoing basis, here to consult you on your ideal IT strategy. Our goal is to make your IT a facilitator for future business growth. We'll support you as your business grows, so your IT continues to support your business.
Whatever your needs or challenges, our IT consultancy services help you make the best possible business decisions. We offer independent advice for every IT requirement and recommend a range of options, carefully shortlisted to meet your needs.
We can also work with you on a one-off project basis, whether consulting remotely or joining you on-site to ensure everything is perfectly coordinated and implemented. Whether we offer ongoing consultation or join you to design and implement a one-off project, ramsac will deliver a friendly and seamless service. Our IT consulting and project design service
Every business has its own challenges and changes. That's why we tailor our strategy, advice and design, to suit your specific needs. As a leading IT consultancy in Surrey, UK, we offer:
Independent Advice
We'll consider multiple options and present you with a choice in clear, simple terms, highlighting pros and cons.
On-Demand Expertise
Our consultants are here for you to discuss your challenges and guide you to a solution that best works for you.
Onsite Strategy & Planning
We undertake a detailed review of every step of your project, including managing all third parties on your behalf. Our consultants have a well-tested approach to projects, providing a seamless project experience for end-users.
Ongoing Support
We're here to provide jargon free IT support to you as your business grows, keeping your IT scalable, manageable and effective.
Negotiation With Vendors
To help you manage your projects more effectively and save you time and money, we arrange for the best pricing options, availability and delivery with third party suppliers.
Licence Management
We keep your project legally compliant and make sure that your licences are up to date and renewed regularly. The benefits of expert IT consultancy and project design
Many business owners don't have time to worry about IT project management. A lot of work goes into it, and most of it is highly technical. Managers must identify all deliverables for a project in order to control costs and ensure timely delivery.
To help you manage your projects more effectively, we work closely with your existing IT experts to provide UK-based support wherever your project needs it.
Having someone else manage your projects, or provide the advice you need, takes the worry and stress out of your hands
With experienced consultants managing your projects, you receive expert-led approaches at every opportunity
External IT consultancy gives you the reassurance that your project is being managed efficiently
Your project is compliant
Have the reassurance of meeting project deadlines and coming in or under budget
Speak to us
Whether you're looking for fully managed IT support, a specific IT service, or simply aren't sure what you need, we can help.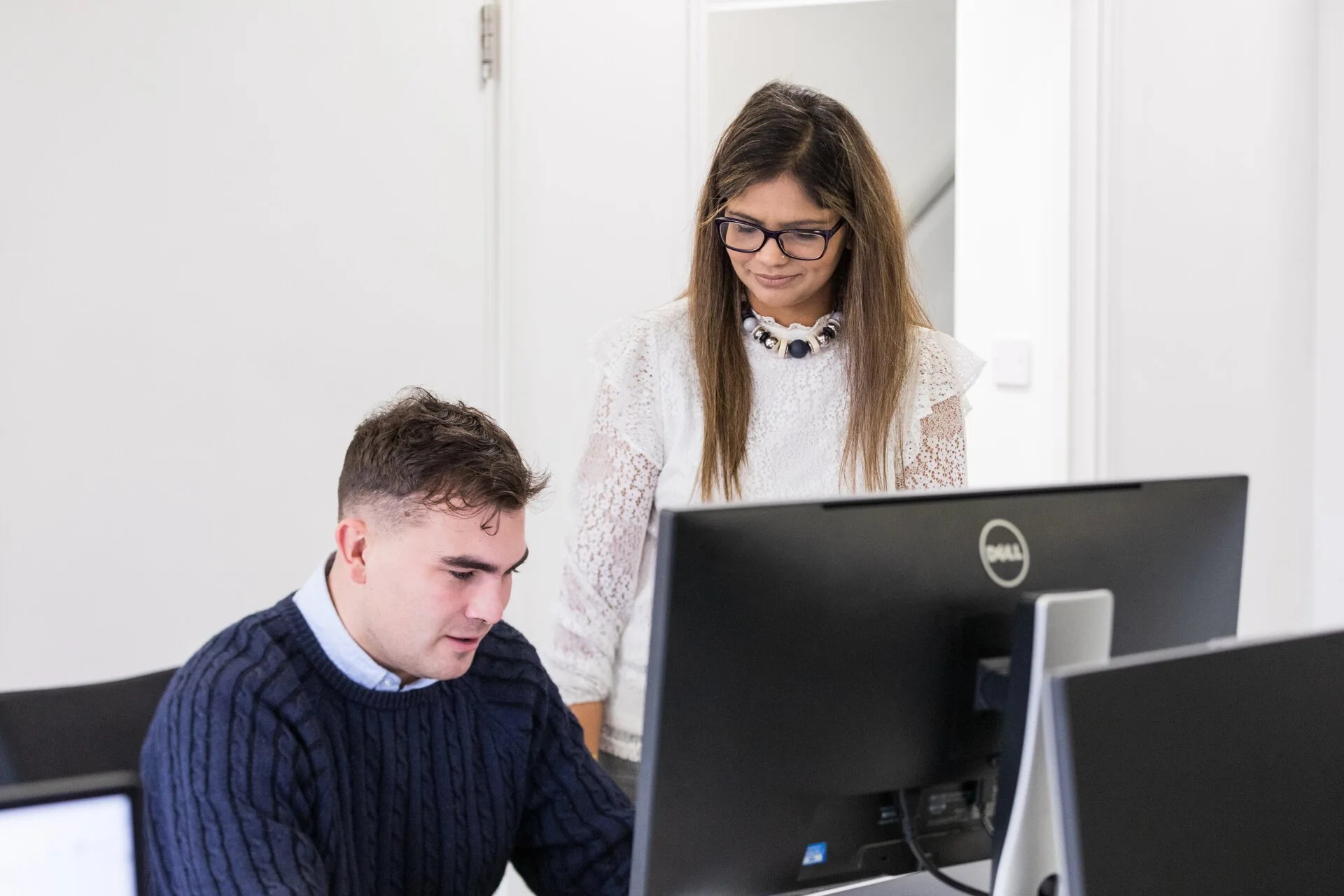 Why choose ramsac?

Reliable
We provide consistently excellent service and communication. We always deliver on our promises.

Committed
We are loyal and willing to give over our time and energy. We always look for ways to go the extra mile for our customers.

Flexible
We work with the utmost flexibility to meet our customers' needs. We are never constrained by policy or procedure.

Customer
Satisfaction Survey
All our clients are invited to provide a quick rating of satisfaction when we close a Support request for them. Find out what they had to say.
Your IT consultancy questions answered
Do I need an IT consultancy?
That depends! Generally, we find that most businesses needing consultancy services fall into two categories. Sometimes, they've grown to the stage where their IT is becoming a hindrance, rather than a help. Other times, legislation has changed and they need an IT solution to stay compliant. Ultimately, we find that people need IT consultants because they have an internal knowledge gap that needs filling.
What does IT consultancy involve, exactly?
IT consultancy involves helping people understand the power of their IT and how it can be best applied to meet their business goals. At ramsac, we start with you. We take the time to get to know your business needs and what you want to achieve. From there, we work with you to bring your IT up to scratch, so it can deliver results today and in the future.
How can an IT consultant help me with technology strategy?
One of the major advantages of IT consultants is that they are future-looking. We keep up to date with the latest advances and trends so we can connect technology with strategy. If you're planning the launch of a new product, office location, or other initiative that calls for new IT tools, we can provide a custom solution exactly when you need it.
What's the difference between IT consulting and project management?
In the broad strokes, nothing. Our consultancy and project design services share the values of offering practical, impartial advice that helps you meet your needs. IT project management generally applies to a one-off need, like an office relocation or system upgrade. Consulting offers ongoing, on-demand advice and support.
Are IT consultants cheaper than in-house IT teams?
Outsourcing your IT strategy inevitably raises the question of cost. Many companies find external IT consultants better for their budget than in-house IT teams. It can be time-consuming to hire the latest IT talent, not to mention the cost of payroll, training and so on. By outsourcing, you can enjoy better day-to-day operational costs and can focus on your business, rather than your IT.
What our clients say
★★★★★

"Having a support company there who conduct regular checks of the network, monitoring things like server capacity and everything else that needs to be looked at on a daily basis. I can't tell you how beneficial that is."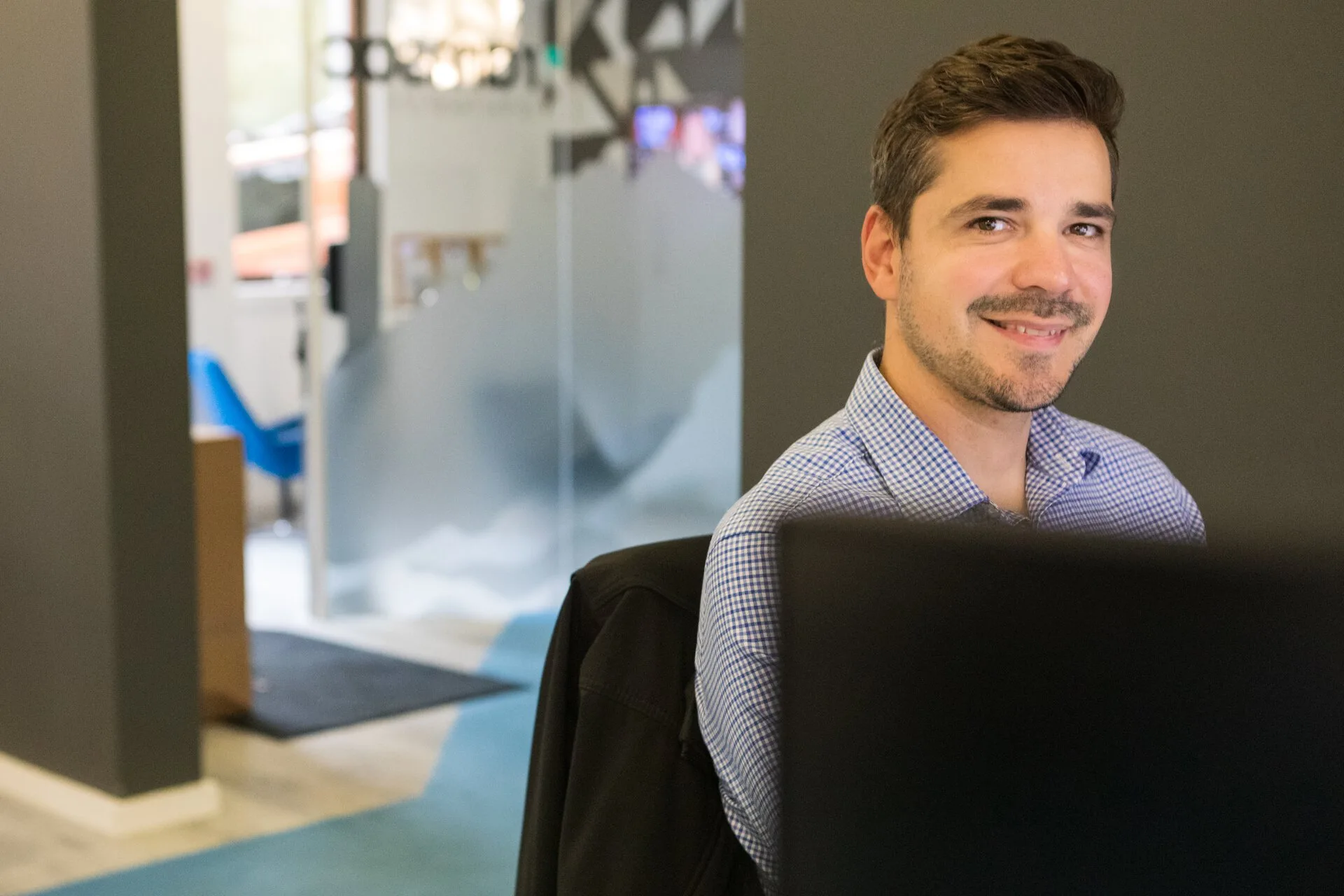 How can our IT consultancy services help you?
IT shouldn't be isolated from the rest of your business. It's vital to ensure your team has the resources they need to push growth and revenue to new heights. Talk to us today about your IT needs. Whether you are at a point of organisational change, unsure about security, or just want to sanity check your current IT arrangements, we're here to help.