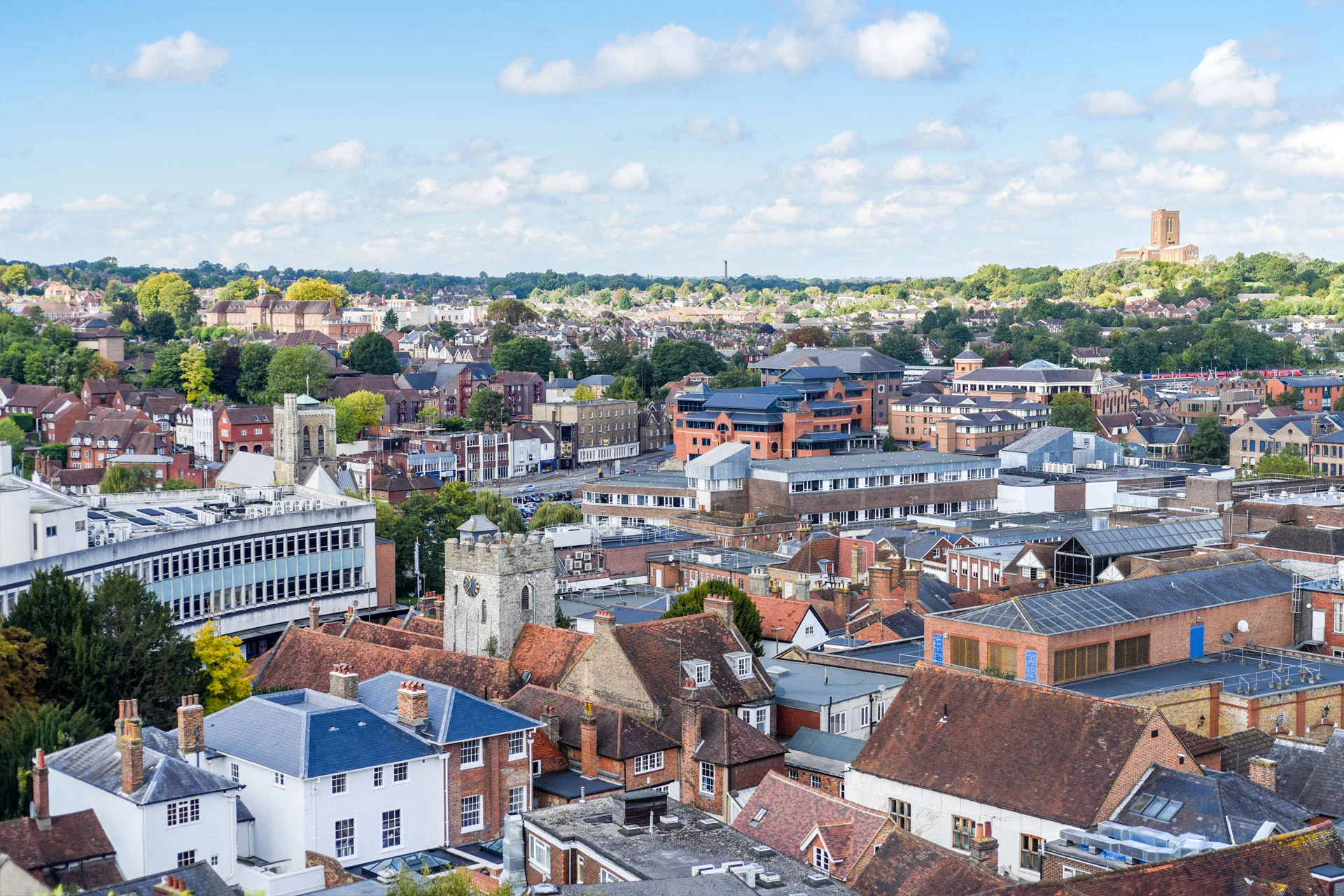 Flexible IT support for Guildford organisations
ramsac are the dedicated IT team you need by your side. Jargon-free, no nonsense IT support for your Guildford business, charity or organisation, 24/7, whenever you need us.
Tell us how we can help
IT support in Guildford
No matter if you're looking for fully managed IT services, enhanced cybersecurity or support with cloud migration, ramsac are here to help.
We offer 24/7, jargon-free IT support to keep your Guildford business, charity or organisation efficient, secure and most importantly, moving.
We understand your needs require more than a one-size-fits-all approach. That's why we always look at the best solutions for your business. We are flexible with our services to help enhance your business's strategic, productivity and security goals. Working closely with you as an extension of your business, we'll provide friendly, helpful IT support when and where you need it.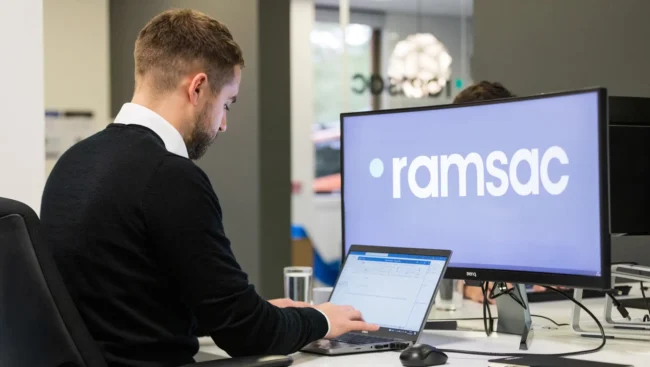 Choose an IT service that meets your needs
We're here to help. Whether you need a fully managed IT service or just someone to help fill in the gaps in your business, we have the tools to do both. We're local to Guildford businesses too, based just five minutes outside of Guildford town centre on the Old Portsmouth Road.
Our outsourced IT service allows us to work as an extension of your team, meaning you have immediate answers to any IT questions without hiring a huge team of experts.
At ramsac, we're dedicated to helping you reach your goals and objectives. That's why we work to reduce your downtime, streamline your processes, and improve your overall IT strategy. Enjoy all this, and more, with friendly, jargon-free support.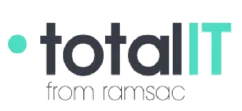 Enjoy a completely managed IT support service with totalIT
Need a fully managed IT service? Try totalIT
With totalIT, your Guildford-based business can experience a people-driven service that's both proactive and supports your overall IT strategy. Enjoy the freedom of completely outsourcing your IT for a fixed monthly fee with no hidden charges. With no cap on the number of support calls you can make, totalIT is as simple as IT support gets.
totalIT is scalable and flexible, so it can grow and move alongside your business and its operations. We also simplify IT management for you and your employees thanks to our strategic and service-driven approach.
With totalIT, you'll have access to a complete IT department without the need to hire anyone in-house. At ramsac, we also offer a 24/7, 365 approach which means you're never without help. So, even if it's a public holiday or the middle of the night, totalIT will be there for you.
As part of our totalIT service, you'll deal with our friendly bunch of experts, who aren't afraid to answer your IT questions – no matter how minor or major they are. Combine this with our around-the-clock monitoring system secure+, server management services, security maintenance, remote IT administration, and much more, totalIT can handle everything for you.
Your totalIT team has everything you need
When you partner with ramsac, you get access to a friendly bunch of experts who are always on hand to support you. Many businesses across Guildford have already benefitted from our services, so what's stopping you? Here's everything you can expect from us.
24/7, 365 system monitoring: Enjoy proactive security alerts, track essential daily tasks and monitor anti-virus performance.
Your support team: Our IT helpdesk is available 24/7 and offers you friendly, dependable support whenever you need it.
Technical consultants: Stop your IT from lagging or failing with our focused and proactive technical consultants.
IT support consultants based in the field: We're not just a helpdesk, we have consultants on hand to visit your sites and assist you.
Remote IT administrator: Our remote administrators manage network admin functions, such as updates and patches, and provide you with a report each month,
Solutions architect: To help you produce a structured IT roadmap, we offer regular and strategic development time alongside impartial advice.
Procurement, license, and asset management: We absorb the hassle of expiry dates, license management and warranties so you don't have to. In addition, we can support you with procuring new software and licenses for the programs you need.
User management team: Dedicated to your onboarding and offboarding process, our user management team coordinates IT requirements for new hires and leavers.
Relationship manager: This is your point of contact at ramsac. Our relationship managers provide support and strategic advice for your business.
Features of our IT support services in Guildford
Partnering with a local IT company like ramsac can help you unlock the full potential of your IT investments. No matter your industry, our trained specialists offer critical advice and guidance to ensure your systems remain efficient and productive around the clock.
Fully managed IT support with 24/7 monitoring of server and workstation
Access to UK-based technical advisors
Jargon-free advice available 24 hours a day
Certified IT professionals specialising in Microsoft, Citrix, Apple, Dell, HP, VMware & Veeam
Quick responses to IT support requests
Remote access help so we can take control of your PC and show you how to resolve an issue, live
Remote access help so we can take control of your PC and show you how to resolve an issue, live
A dedicated IT manager
Receive regular strategic input and help with IT decision making
Fixed monthly costs, no hidden extras
Secure web portal to monitor the work we're completing for you.
Optional access to secure+ alongside our managed IT service, totalIT, that monitors, assesses, and reacts to cyber breaches.
secure+ – an additional line of cyber defence for Guildford businesses
Businesses across Guildford hold a host of customer data – and as you'd imagine, this is incredibly attractive to cybercriminals.
This makes organisations and charities a prime target for data breaches – so it's more important than ever that cybersecurity is an integral part of your business.
That's why we've created secure+, a bolt-on for our totalIT service. secure+ not only protects customers from cyber-attacks but proactively looks at preventing them.
Similar to a cyber operations centre, secure+ is a fully managed service that enables us to check threats in real-time and respond. We're here for you 24/7
As part of the service, we offer full consultation so secure+ can work seamlessly with your business in mind.
Here's what totalIT offers you
| Featuring | Other Fully Managed IT Solutions | totalIT | totalIT with Secure + |
| --- | --- | --- | --- |
| remote support available 24/7, 365 days a year | ✔ | ✔ | ✔ |
| Jargon-free support from the experts | ✔ | ✔ | ✔ |
| Strategic planning & IT roadmap | – | ✔ | ✔ |
| Proactive threat detection & resolution | – | ✔ | ✔ |
| Automated monitoring | – | ✔ | ✔ |
| Industry leading compliance | – | ✔ | ✔ |
| Advanced cyber monitoring | – | – | ✔ |
| Benchmarking security standards | – | – | ✔ | IT support services for Guildford businesses
Our complete IT management package offers unlimited support 24/7 for a fixed monthly fee.
IT Strategy
Get expert support to develop your IT plans, roadmap and growth paths.
Microsoft 365
Migrate your workforce to Microsoft 365.
Cloud migration
Step-by-step assistance with migration to the cloud.
Cybersecurity training
We've got a great range of tools for both in-person and online training that keeps your workforce up to date.
Projects & consultancy
Critical and impartial IT advice for projects.
Cybersecurity monitoring
Protect your firm and your people from cyber breaches.
Cyber Resilience Certification
Go for bronze, silver or gold certifications. These measure the security of your IT estate and help protect your organisation further
PwC solutions
Our partnership with PwC enables us to support SMEs based in and around Guildford.
SharePoint consultancy
From file migration to setting up the cloud, our SharePoint consultancy service will save you time. Additional IT support
for in-house IT team
Working as an extension of your current IT team
As we offer a flexible service, we can plug any in-house gaps in your IT team. We know you don't necessarily need a whole team of IT experts, so we offer a range of additional resources and expertise. Whether you need extra support during busy periods, when you're not there, or at all times, we can help.
Technology implementation, upgrades & management
We can offer assistance with project upgrades and technology including Microsoft Exchange and Microsoft 365, as well as implementation and management of VMWare & Citrix technology.
Data security
If you're looking for support with data security, our information security consultants can offer independent advice around data protection and system integrity when you need it.
Supporting project planning
Whether you need independent advice to support your project planning, a sounding board for your ideas or a peer review before a project goes live, we can help.
Independent audits
We can perform an audit of your current infrastructure to help highlight areas for potential future development or areas of risk that need to be addressed.
Case study: Challengers
Guildford-based charity, Challengers, were seeking jargon-free, friendly IT support alongside a stress-free migration to Microsoft 365. The charity wanted to work with an IT company that was always at the end of the phone when they needed help.
That's where ramsac came in. Not only did we offer friendly support and advice, but we also made the process of Microsoft 365 migration seamless for them.
"Before we moved towards working with ramsac, we were having real difficulty in getting good support. Working with a company that understood what we did and spoke to us in a language that we understood. We chose ramsac because, they came across as a really friendly supportive organisation who could support is in a way that we needed to be supported who were practical, friendly helpful and there at the end of phone whenever we really need that them to be there."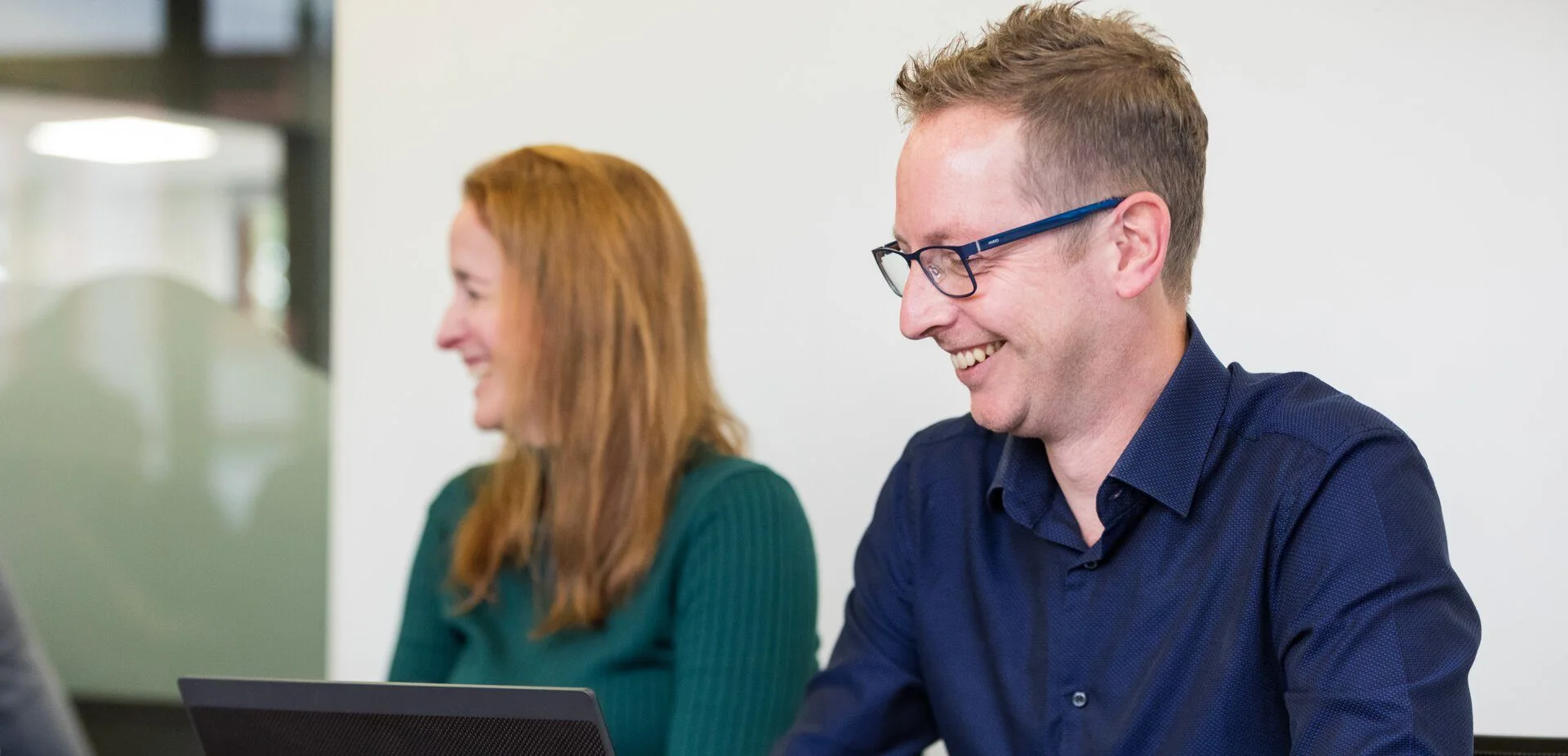 Benefits of our IT support services in Guildford
Our no-nonsense IT support solutions help organisations in the Guildford area remain secure and efficient with their IT. With 24/7, jargon-free advice and support available, ramsac's experts are on-hand to assist whenever you need help.
By working closely in partnership with your organisation, we can help you unlock the full value from your IT investment.
Remain cyber-secure and minimise potential disruption to your business
Streamline communication between remote and office-based users
Meet and exceed business objectives
Enhance the productivity of your organisation
Unlock the full power of Microsoft from the experts
Why choose us?

Reliable
We pride ourselves on our consistent levels of excellent service

Flexible
We work flexibly to provide you with a service that meets your exact needs.

Friendly
We don't use complex jargon, and are always happy to take your call.
What our clients say
★★★★★

"Having a support company there who conduct regular checks of the network, monitoring things like server capacity and everything else that needs to be looked at on a daily basis. I can't tell you how beneficial that is."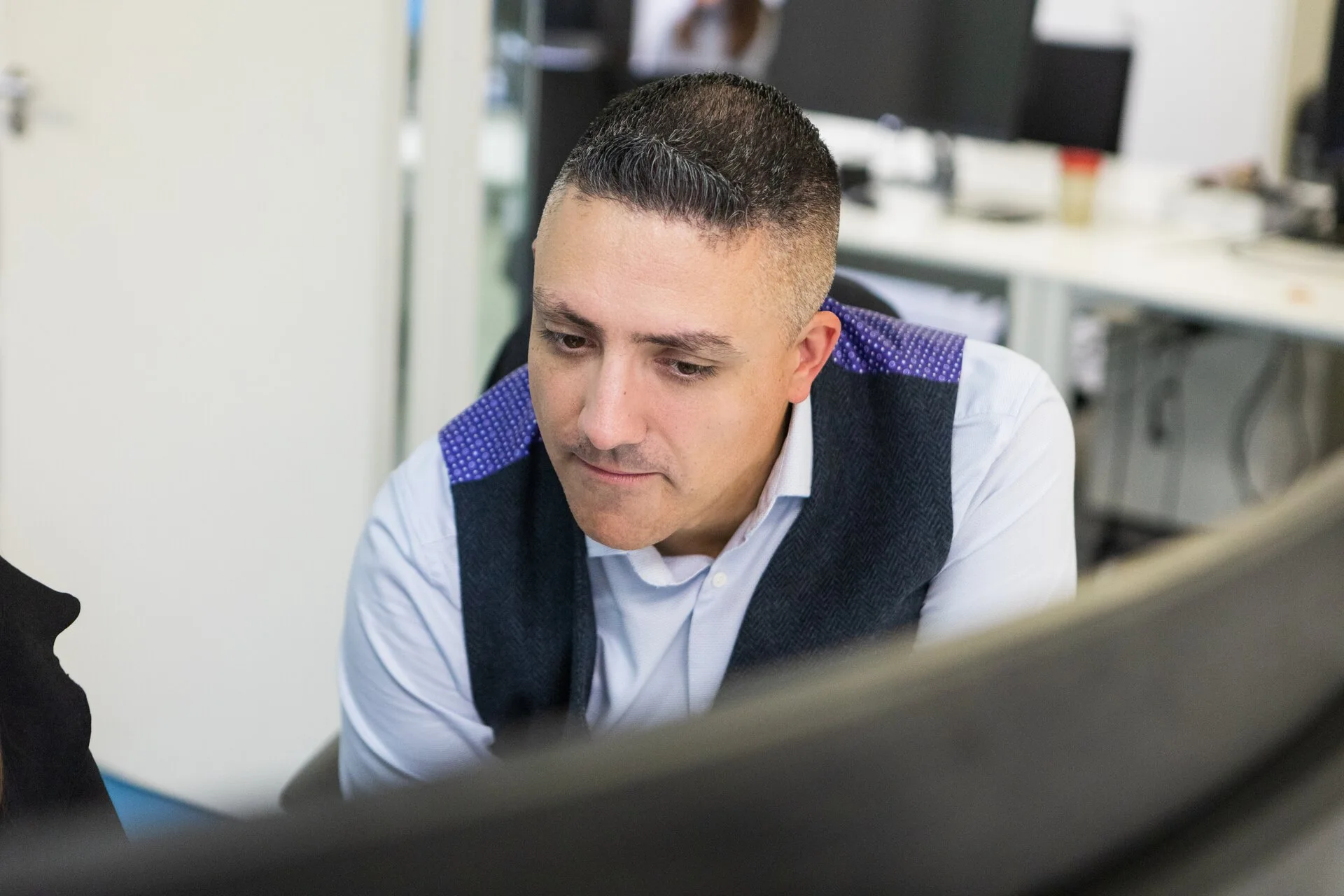 Find out how we can help
Speak to us today for a no-obligation chat about your IT needs. Whether you're looking for a fully managed service or advice about security, we're happy to help discuss your needs.
Get directions from Guildford to ramsac