Shipleys
Who are Shipleys
Shipleys LLP is a top 50 practice of Chartered Accountants, Registered Auditors and Professional Business Advisors, with offices in London's West End, Surrey, and Birmingham. The company employs over 150 principals and staff, helping a variety of individual and corporate clients in professional practices, commerce, industry, agricultural businesses, the arts, film and entertainment, financial services and the non-profit sector.
Multiple office locations
Shipleys LLP set up its first Citrix based network in 1999 as an ideal way to share its time and fees systems across its offices, whilst hosting all its systems on one set of centrally located servers. Because Shipleys LLP is highly dependent on its IT systems, which are shared over a number of geographically dispersed offices, it called upon outsourced IT specialists ramsac to audit its IT systems in 2007 and has employed them since as their ongoing IT support service and strategic advisor.
The entire practice is now Citrix XenApp based over the four sites and this was rolled out initially under a beta testing agreement, working with ramsac, Citrix and Shipleys' in-house IT team, making the firm one of the very first adopters of this technology worldwide on a live multisite implementation.

"Whilst our IT facility is vital to the whole business, our needs are not such that we require a large full-time development team on a permanent basis. We have a small in-house IT team consisting of an IT Manager and two assistants that cater for the day-to-day needs of the company. But for long term strategic IT plans, we rely on ramsac's expertise to advise on best solutions and to install and manage any necessary projects.

Guy Fisher, Managing Principal at Shipleys LLP
Becoming part of the team
By offering a complete IT support package to Shipleys LLP, ramsac has been involved at all levels of its IT facility. Following the initial audit in 2007, for example, ramsac assisted Shipleys' existing IT Manager with the development of the in-house IT-support team. More recently Shipleys LLP opened a small office in Birmingham for a specialist Insolvency team that required the same level of secure connection and systems access as the other company offices. ramsac enabled the new office with full access to the company wide network, so not only can they fully integrate with the wider company, but also senior management can remotely access the individual computers of the Insolvency team if required.
Shipleys also consulted ramsac on its business continuity and disaster recovery plans. The result was a site failover from the London office to the Godalming office using a combination of replicated kit and virtualisation using VMware and Doubletake software.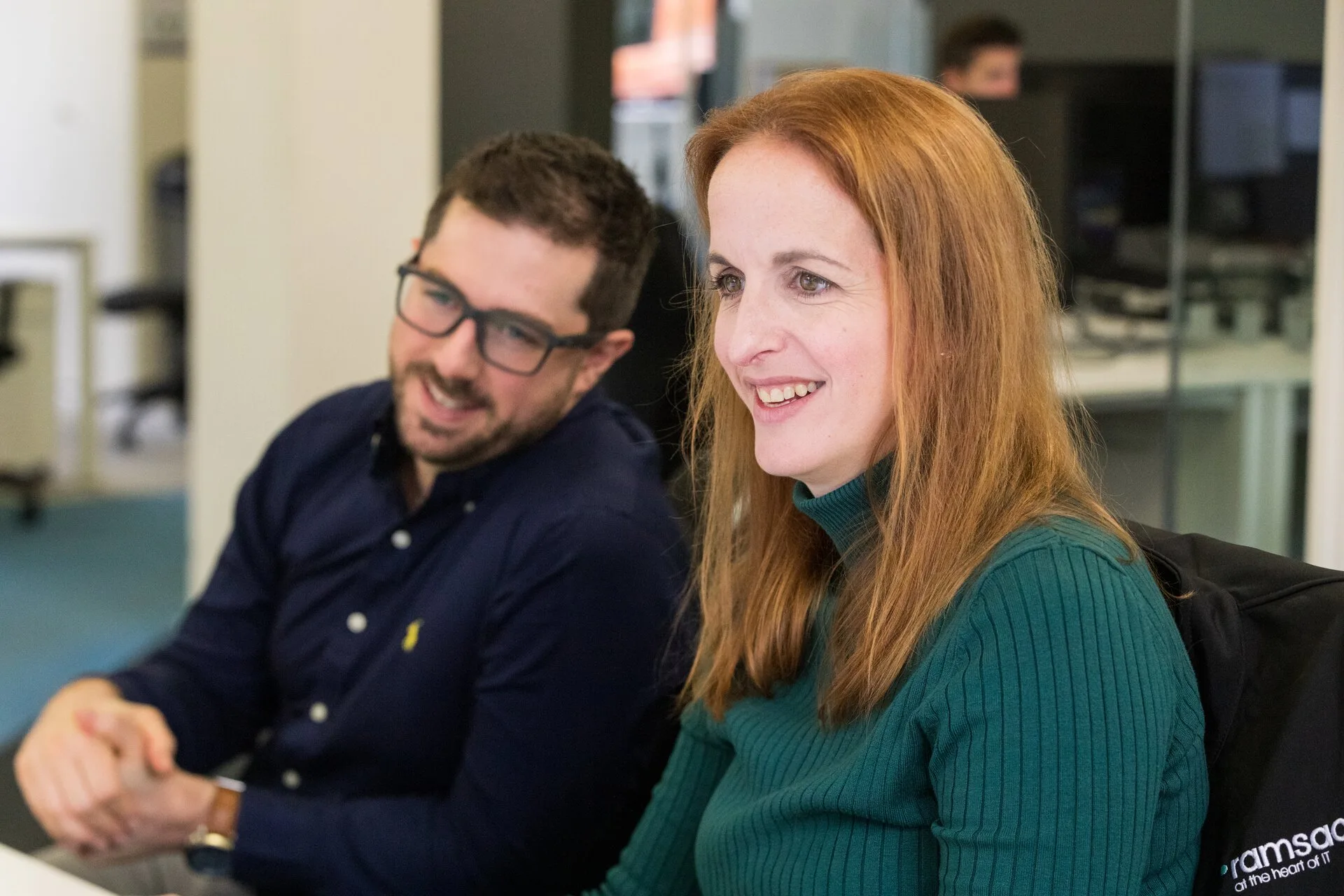 Outsourced IT director
Shipleys has a blend of ramsac specialists advising and integrating with their in-house team including a ramsac outsourced IT Director, who attends key IT meetings and helps with the vision and planning, to ensure that IT is an enabler for the business and its aspirations.
"This is an area where working with ramsac is particularly useful," adds Fisher. "It is a full time job staying abreast of the latest developments in IT systems, so we rely on ramsac's expertise and professional opinion to help us choose the best and most cost-effective solutions to meet our needs and the expectations of our clients."
More recently, ramsac assisted Shipleys LLP in assessing its inter-office communications lines to streamline performance whilst maintaining the highest levels of IT security. "The use of leading industry developments and products makes Shipleys an extremely advanced, agile and flexible practice and this is facilitated greatly by the vision, experience and advice of ramsac. Because of the nature of our business having a fast but secure link is essential and ramsac has not only helped us to choose the best solutions for our needs but also sourced a specialist supplier to install it."
Future projects
Future IT projects include Shipleys LLP's audit system, which will shortly be 'paperless' and the installation of Microsoft Dynamics CRM, which is being integrated with Practice Engine – which is the primary contact database across the company network. "ramsac has the expertise to be able to oversee the integration of different technologies, allowing us to pick and choose off-the-shelf solutions which give us exactly what we need, wit ut the considerable costs of having bespoke software developed especially for us," adds Fisher. "We trust ramsac as our IT partner, they offer a well-targeted and costeffective alternative to a big in-house team and we would recommend them to any small business with similar IT needs to us."