Covid risk assessments
We take the safety of our staff and our clients very seriously. In the current climate we have taken reasonable steps to ensure the safe return to work for our team.
We have undertaken various risk assessments and implemented new hygiene measures where appropriate to do so.
Visiting your site
Survey for completion prior to site visits
If you are hosting one of our technical team onsite, we expect that you will provide them with a safe environment, respectful of social distancing.They will require a dedicated desk for their use on the day they are onsite and we would expect this desk to have been cleaned prior to their arrival. We will provide our team with hand sanitiser, gloves and a face mask. Full details are in the risk assessment document.
Before we return to site visits at your office, we kindly request that you complete this survey. It will not be possible for us to visit if this form has not been completed.
Risk assessment for our field based colleagues
Where it's possible to carry out technical work remotely, or to meet with you via Teams, we will continue to do so. However we recognise that sometimes being on site is important. We have issued a risk assessment to all our field based colleagues which is available to view below.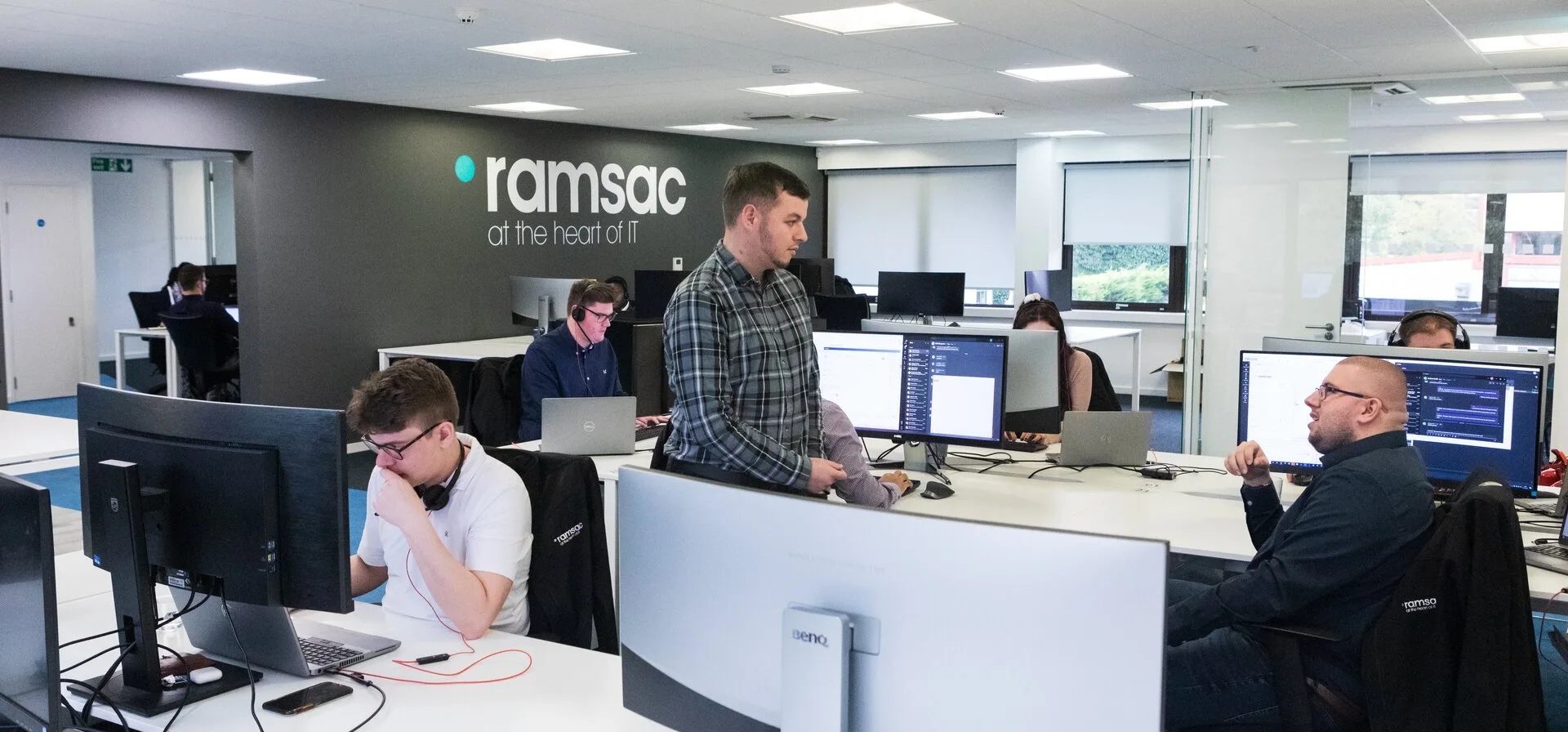 Visiting our offices
Survey for completion prior to visiting ramsac
Generally speaking, your visit will be restricted to the reception and meeting room area. You'll be asked to follow good hand hygiene processes, to respect our social distancing measures and to avoid visiting the offices if you have any of the Covid-19 symptoms.
We are asking all visitors to complete this form no sooner than 24 hours before their visit. This is to confirm your understanding of our safety procedures and helps us to meeting our 'track and trace' responsibilities.
ramsac visitor risk assessment
We are limiting the number of visitors to our offices for the time being. Where it's possible to have a meeting via Teams or Zoom, we would prefer to do it that way. However we also know that sometimes, it's important to get together in person, and we aim to do so as safely as possible.
We have published a risk assessment for visitors in the ramsac offices which is available to view below. Working in our offices
ramsac office worker risk assessment
Our own team have been separately briefed on how to work safely at our office. For the time being we have reduced the office capacity, encouraging colleagues to work from home two or three days a week. For your information, we have also shared our Office Worker risk assessment below.
How can we help you?
We'd love to talk to you about your specific IT needs, and we'd be happy to offer a no obligation assessment of your current IT set up. Whether you are at a point of organisational change, unsure about security, or just want to sanity check your current IT arrangements, we're here to help.
or call us on 01483 412 040