Business in the new hybrid world
The business world has changed, on March 12, 2020, Microsoft reported that 560 million minutes of Teams meetings were being used each day. 4 days later that was 900 million minutes. By March 2021 that had increased to 2.7 billion minutes each day and now it's at nearly 5 billion!
Virtually all businesses are comfortable and au fait with this type of technology when everyone is remote, but as employees have returned to the office many new considerations need to be factored in.
In this video our MD Rob May explores the considerations people need to take when working in the new hybrid world, to help them navigate the challenges of mixing office and remote working.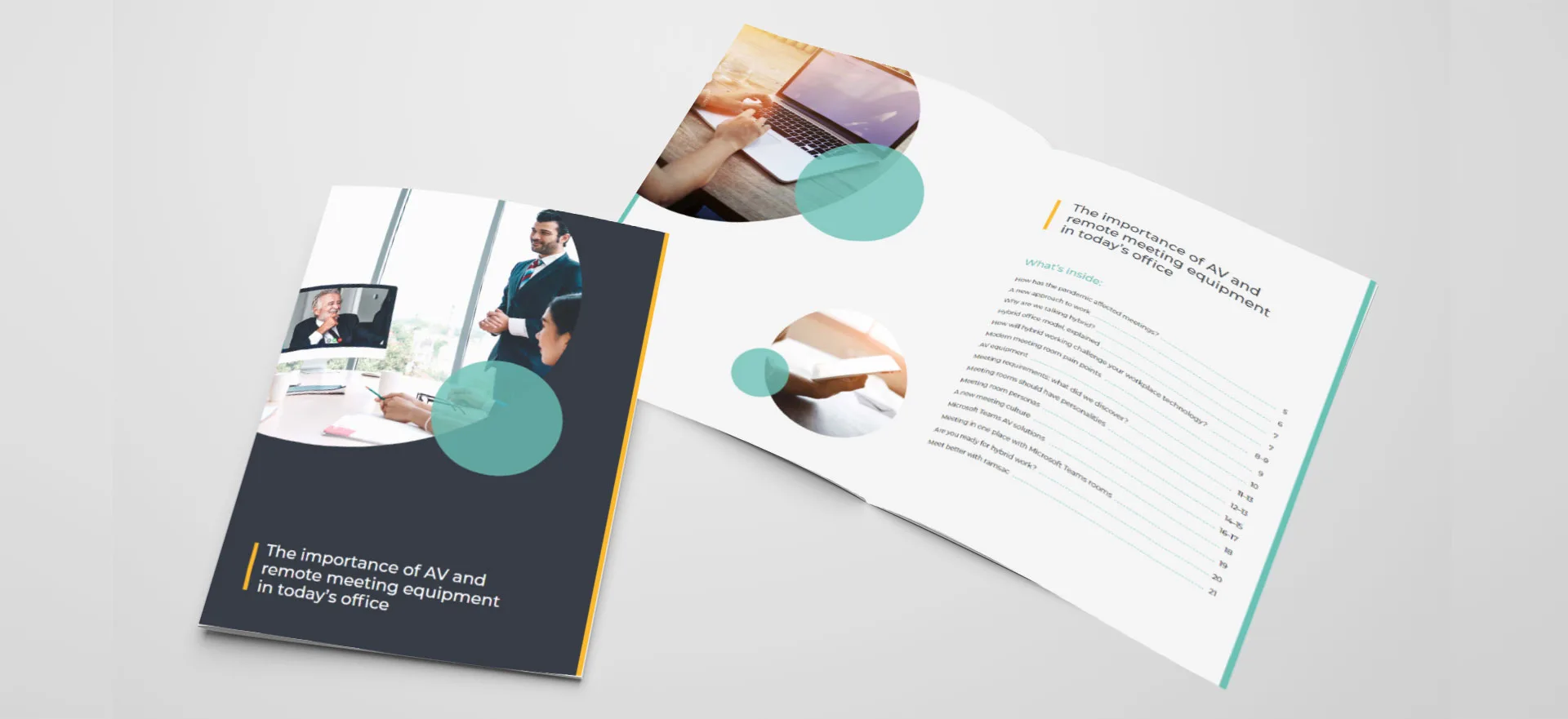 Download our insights on AV equipment and meeting spaces today.
In this whitepaper, we breakdown everything there is to know about hybrid working the significant role that AV solutions play, if you don't know it yet. From troubleshooting to catering to fairer experiences of meetings, our insights will guide you through the future of meeting room spaces.