An Introduction to Microsoft Teams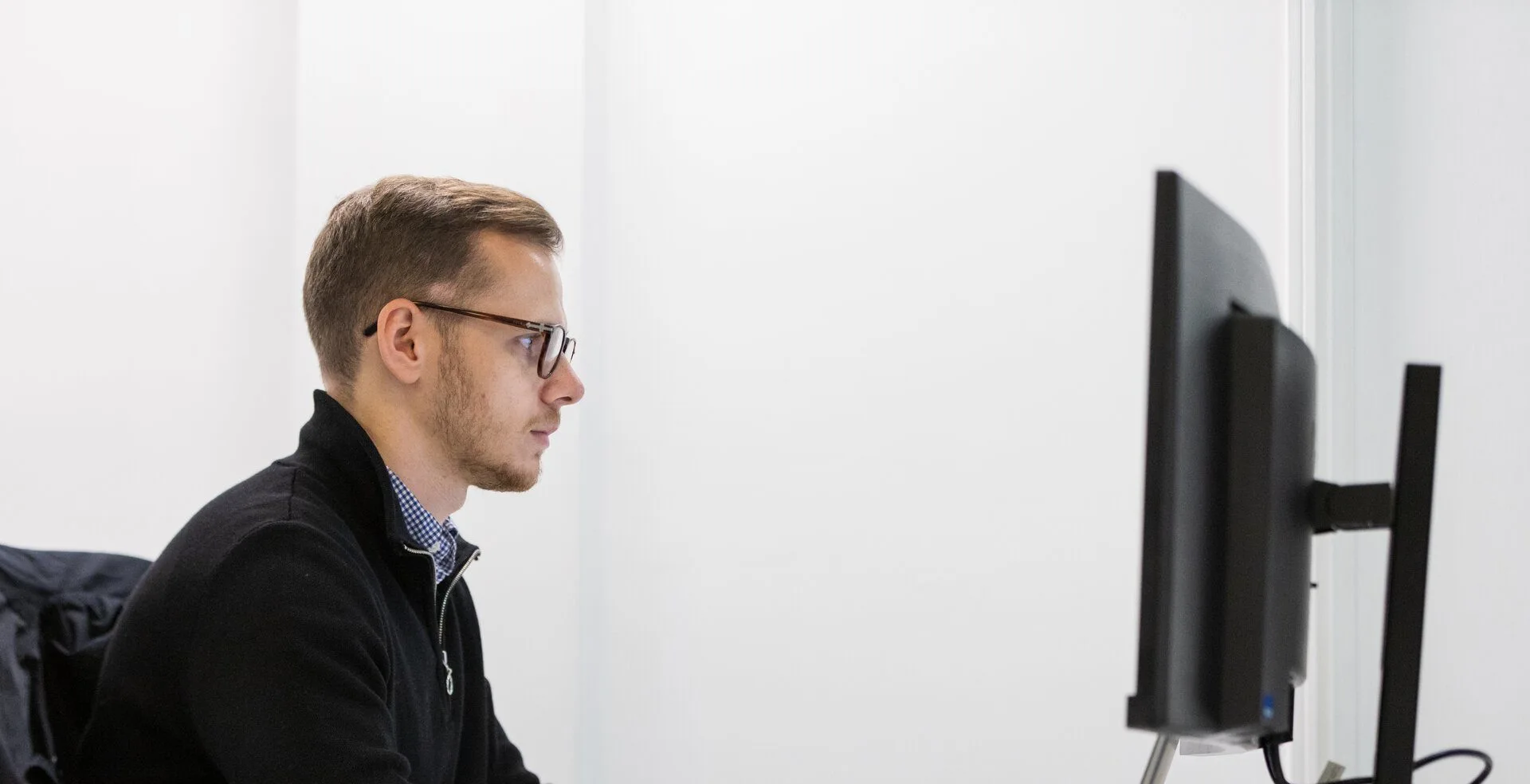 Microsoft Teams was first released back in 2017, and since then has become a staple application in offices all over the world. Microsoft describes the platform as a "chat-based workspace in Microsoft 365." It's used by all kinds of businesses as a way to enable increased collaboration among staff and external stakeholders. Read on for an introduction to Microsoft Teams and what it's used for.
Why is Microsoft Teams useful?
Many companies find Microsoft Teams to be a useful application because it facilitates easy communication and collaboration. This is especially so for businesses that employ remote workers because Teams can be accessed from any device.
Teams is also incredibly useful for audit trails and keeping track of project and ongoing work.
The multi-faceted approach and ease of use of Teams means that regardless of company size you can easily communicate with anyone, anywhere.
Microsoft Teams for Remote Workers
It's known that employees working from home, or other kinds of remote and hybrid workers, can often feel disconnected from their colleagues. Microsoft Teams offers an ideal opportunity to remedy this, in that it can be accessed by any member of the team for quick communication.
Among Microsoft Teams' functions are instant messaging, video calls, conference calls and screen sharing, all of which can vastly benefit colleagues who are working together on various projects but are not located in the same office.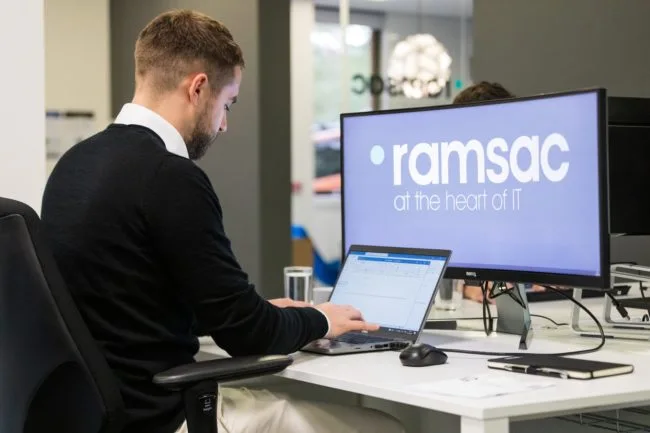 Microsoft Teams for Large Businesses
A similar problem can occur in large businesses that have many departments or offices – either nationally or internationally. When colleagues are physically situated far apart from each other, whether this is a case of different floors in an office building or two different international offices, Microsoft Teams offers easy ways in which they can collaborate.
In the case of multi-departmental businesses, the various uses of Microsoft Teams are also a great way to stimulate socialising and consequential teamwork. It allows colleagues to exchange ideas, express opinions, and ask questions in real-time.
Microsoft Teams for SMEs
The application is also very useful for small to medium-sized businesses. In any fast-paced environment in which staff are working on a number of different products, or on projects for multiple clients, communication can easily become disorganised. Microsoft Teams gives you the option to separate different communications into different categories, making it easier to stay on track.
---
Microsoft Teams and Microsoft 365
Microsoft Teams is part of the Microsoft 365 package, and as such, it merges seamlessly with the other applications in 365. From within Teams, it's possible to access and interact with:
Excel
Word
OneNote
Planner
PowerPoint
PowerBI
SharePoint
The option to use these simultaneously means that documents can easily be shared and worked on with colleagues, and the organisation of meetings is simple and efficient.
---
What is Microsoft Teams Used For?
Designed as a communication application, Microsoft Teams is primarily used as a way for colleagues and third-party individuals to contact each other and work closely together. It boasts a wide range of helpful functions to help facilitate collaboration via communication. These include:
Teams Chat
One of the most popular uses of Microsoft Teams is the simple 'Chat' option. This works like other modern messenger applications such as WhatsApp and Slack, in that it allows users to type quick messages to each other that will appear instantly. It can be used for quick questions, social conversation, and sending documents too. There is also the option to use emojis and GIFs.
Video calling
Anyone in the same Microsoft Teams account (generally this would include a whole workforce or those who have been invited), can use the application to make video calls with each other. There can be two or more participants, meaning it's an ideal platform on which to conduct team meetings with remote workers.
External conference calling
In addition to hosting video calls for teammates, Microsoft Teams also gives the option to invite external stakeholders to calls, using a dial-in phone number. This is a useful function for companies that use third party suppliers, or who have clients that are closely involved with projects. Again, this option can also be used to conduct business meetings with people who are unable to visit your office.
Document sharing and collaboration in Teams
Documents created on Microsoft applications such as Word, Excel, and PowerPoint can be uploaded on Microsoft Teams, for sharing among colleagues. Such documents can be downloaded and edited on a desktop, or likewise, it's possible for multiple colleagues to work on a document simultaneously via SharePoint. In Teams, you can also work collaboratively on a variety of documents including Word documents, with live chat next to the document.
Screen sharing
For even further ease of collaboration, it's possible for participants of video calls to share their screen with other people on the call. This could be a useful tool for all kinds of meetings, whether to simply explain a query or to go through a presentation in a team or client meeting.
Creating Channels and Teams in Microsoft Teams
Within Microsoft Teams you can build separate Teams and Channels, with Channels being subsets within a Team. This is a useful option for businesses that work with various clients, or on multiple projects because it means communication relating to specific areas can be kept separate. This makes it easier for users when it comes to locating historic instructions or comments.
---
What's our verdict?
Microsoft Teams' functions are helpful for colleagues of all levels and in all kinds of business. It's a very user-friendly piece of software that demands very little knowledge of IT. Read our guide to how to use Microsoft Teams effectively to find out more about how it works, and how it could help your team to communicate and collaborate more.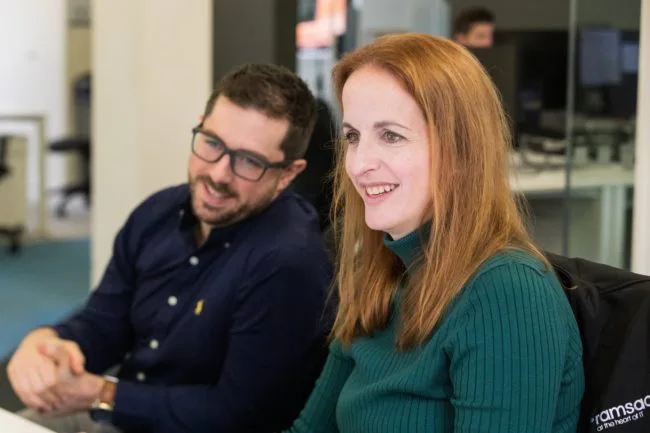 Introduce intelligent collaboration in your workplace with Microsoft Teams
If you're interested in our assisted deployment of Teams or our Microsoft support, then drop us a call and we can discuss your options. Get in touch