Microsoft 365 Plans Comparison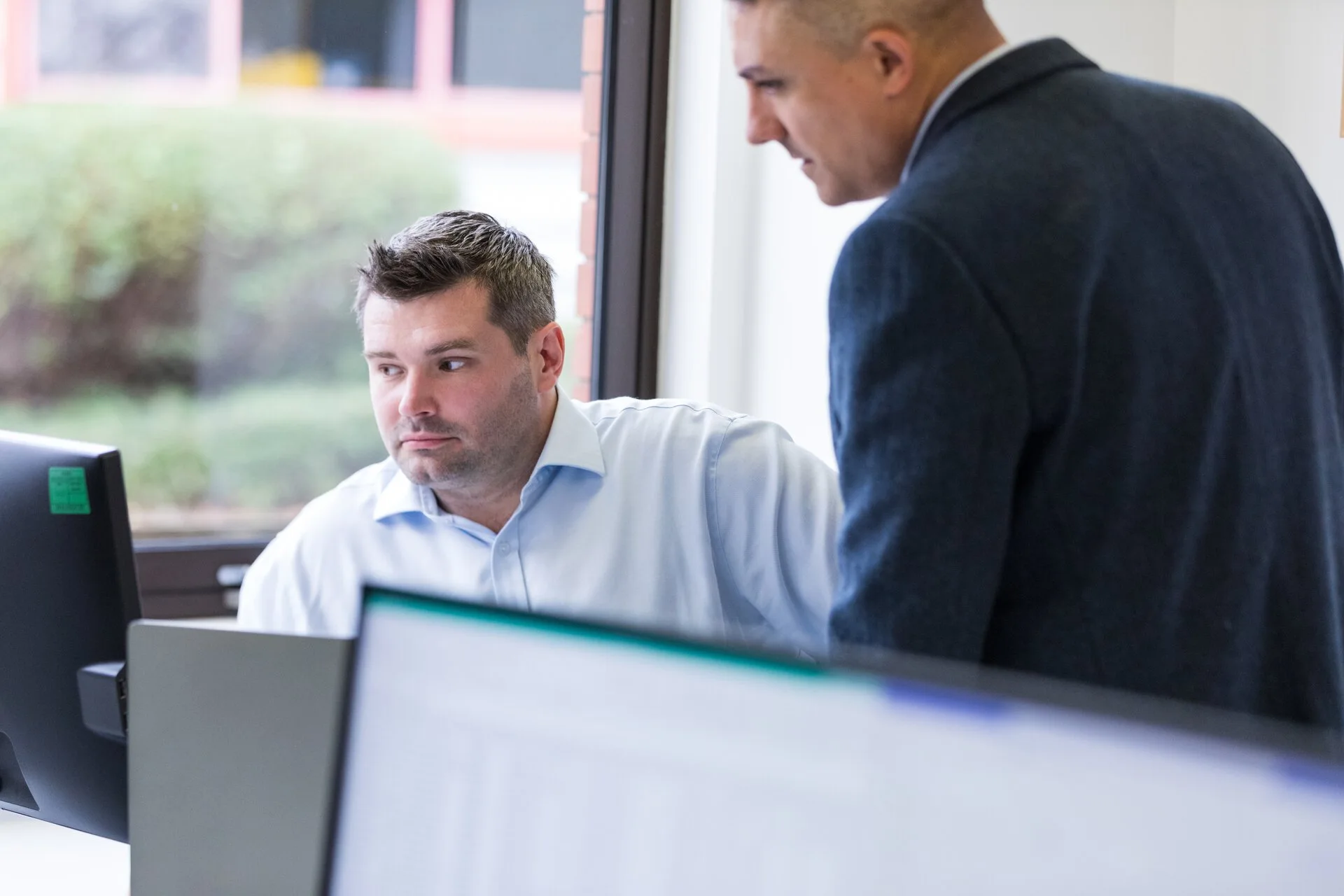 Microsoft 365 has significantly grown in popularity in recent years, owing to its flexibility and wide range of applications. Businesses all over the world have opted to utilise Microsoft 365 in some way, whether for the basic email, file storage and file-saving functionalities, or the more extensive offering that includes constant access to all Microsoft apps, advanced security, and more.
Microsoft 365 is an ideal solution for company owners who are considering updating their current communication and organisation systems. To help in the decision-making process, read on for a clear comparison of options when it comes to Microsoft 365 packages.
About Microsoft 365
In 2013, Microsoft released Microsoft 365; a game-changer. The platform allows multiple users to access an array of applications, accommodating easy sharing and ample memory space via the cloud. In a nutshell, Microsoft 365 offers:
Traditional Microsoft Apps: Word, Excel, PowerPoint, Outlook and OneNote
Microsoft Apps for a work environment
1TB Cloud Storage
Microsoft Forms (online survey creator)
Microsoft Teams (platform for communication and collaboration)
Microsoft Power Automate (for creating workflows and tasks)
Free upgrades – always use the latest version of the software
Cost: The subscription-based service costs from £3 to just over £30 per user, per month, depending on the package that you need.
Benefits of Microsoft 365
Many businesses opt for a Microsoft 365 package because of its flexibility and support. It's ideal for teams that need to share ideas, and that might grow or deplete in members. Here is an overview of the benefits involved;
Subscription offers users access to applications across multiple devices. Depending on the package, it can be used on up to five tablets and five mobile devices, or five PCs/Macs, five tablets, and five mobile devices per user.
It comes with a generous amount of cloud storage, meaning applications and saved work can be accessed from anywhere – depending on the package.
This cloud-based software is ideal for companies with staff located in different areas because it can be accessed by remote workers no matter where they are.
By having an ongoing subscription, the applications can be upgraded as and when this is required – for free.
The subscription is flexible – so you only pay for what you use – you can mix and match plans and change user numbers from one month to the next.
| | Microsoft 365 Business Basic | Microsoft 365 Business Standard | Microsoft 365 Business Premium |
| --- | --- | --- | --- |
| Web & Mobile versions of apps (word, excel etc) | ✔ | ✔ | ✔ |
| Email and calendar | ✔ | ✔ | ✔ |
| File storage and sharing | ✔ | ✔ | ✔ |
| Teamwork and communication | ✔ | ✔ | ✔ |
| Security and compliance | ✔ | ✔ | ✔ |
| Support and deployment | ✔ | ✔ | ✔ |
| Tools to build & manage your business | Partially included | ✔ | ✔ |
| Desktop versions of apps (Word, Excel etc) | ✘ | ✔ | ✔ |
| Advanced security | ✘ | ✘ | ✔ |
| Device management | ✘ | ✘ | ✔ |
Microsoft 365 Business Basic
The basic package is currently £3.80 per user, per month, on an annual contract. While it does offer access to the Microsoft apps, this is only on mobile and while the user is online – there is no option to access the apps via a desktop that has no internet connection.
It offers all the other capabilities required to stay organised as a business, such as shared calendars, emails, and a file-sharing function, however, it does not offer advanced security or the option to manage Microsoft on multiple devices.
Microsoft 365 Business Standard
This mid-range option is popular among many SME owners. At £9.40 per user, per month, it comes with all the same functions as the basic package, plus the option to download the Microsoft apps for use on a desktop. The advantage of this is that work can continue even in the event of interrupted internet connection.
Microsoft 365 Business Standard also does not come with advanced security or device management functionalities, therefore business owners will need to put in place their own cybersecurity measures.
Microsoft 365 Business Premium
The current cost of this package is £15.10 per user, per month, on an annual contract. This option is the most comprehensive, offering the use of Microsoft apps on web, mobile, and desktop as well as all the advantages included in the basic and standard packages.
The added bonus of Microsoft 365 Business Premium is that it comes with advanced security and device management features. It includes protection against security threats such as ransomware and malware and additional restrictions to protect your data. The device management function also allows you to configure security settings, manage apps, and manage automatic installs on your devices.
How to choose the right Microsoft 365 Package
After making the decision to move over to Microsoft 365, you need to analyse the capabilities of each of the plans available in order to decide which makes the most sense for your business. This includes contemplating the future – are priorities now likely to be the same as those going forward?
Businesses that do not require constant use of the Microsoft apps may find that the basic package serves them well enough because they are not reliant on the apps to work. This means if internet access goes down at any time, it will not cause business downtime.
SMEs for which this is not the case, however, should consider the standard or premium packages, that come with the option to use the apps on a desktop. The premium package is recommended for those businesses who wish to prioritise the security of their information and seek an easy and efficient way to manage the apps.
Microsoft is known for understanding and meeting the IT needs of a range of businesses and have therefore created these Microsoft 365 Business packages in order to offer a suitable option for all. Remember, you also have the option to mix and match products within your subscription, so it's possible to have just Exchange licenses for people that only need email for example, alongside one of the more comprehensive plans for users that need Microsoft apps and SharePoint. For further advice on migrating over to Microsoft 365, speak to our expert consultants. Get in touch today.