Microsoft 365 vs. G Suite for Businesses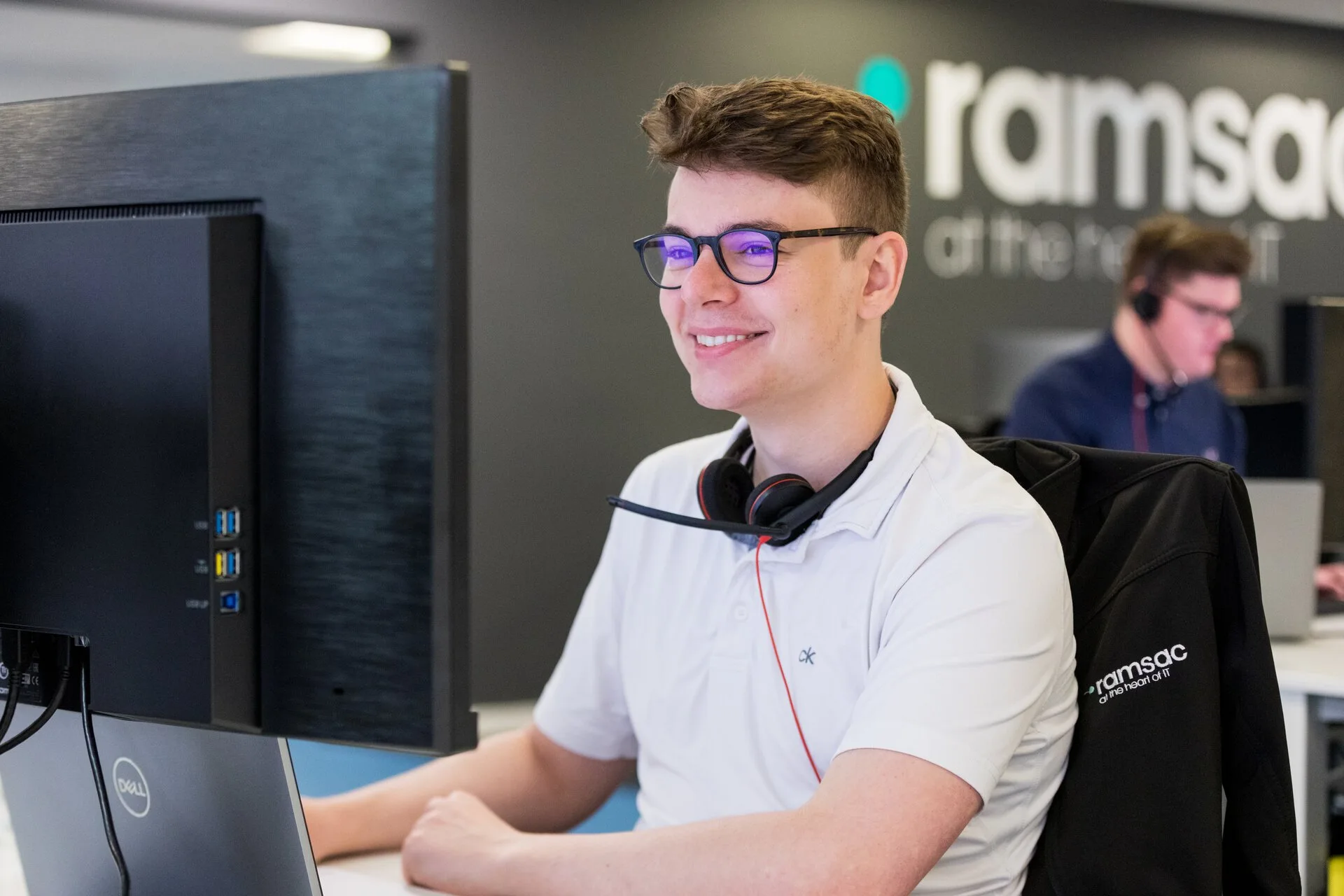 Trying to decide which office suite is best for you can be a challenge. 15 years ago, your options were Microsoft or nothing. Today, businesses can choose from a range of options including FreeOffice, LibreOffice, WPS Office, iWork and Apache Open Office.
Most of these are clones of classic Microsoft. All of them are outstripped by the advantages you get from Microsoft 365. It remains the most popular productivity suite for documents, spreadsheets, presentations and email. But G Suite sits comfortably at number 2.
G Suite is more than an Microsoft clone
Unlike the Microsoft clones, G Suite provides a productivity suite that suits today's workplace. Like Microsoft 365, G Suite is app based, providing flexibility and scalability that is essential to growing businesses. G Suite is also backed up by Gmail and Google Drive, two extremely popular tools.
So, which one is better?
---
Microsoft 365 vs. G Suite: A side-by-side comparison

Microsoft 365
From £3.80 per user/month
Productivity Tools
Word
Excel
PowerPoint
OneNote
Access
Communication
Outlook
Teams
Planner
SharePoint
Exchange
Access & Storage
OneDrive
1TB of storage as standard
Security
Access control & permissions
Create automated password policies
Meets key global and industry-specific standards

G Suite
From $6 per user/month
Productivity Tools
Docs
Sheets
Forms
Slides
Sites
Keep
Jamboard
Communication
Gmail
Calendar
Currents
Hangouts Chat & Meet
Access & Storage
Google Drive
30GB of storage as standard
Security
Access control & permissions
2-step verification as standard
Meets key global and industry-specific standards
Benefits of Microsoft 365
Microsoft 365 offers more storage than G Suite as standard (1TB over 30GB). It also offers a comprehensive file management system in SharePoint. SharePoint can act as a de facto intranet for businesses that need it.
Use the latest versions
Secure & trusted
Collaboration is easy
You can work anywhere
Subscription-based
Mix & match your plan
Key Benefit Over G Suite
Familiarity
Microsoft was released in 1990. It has been a pillar of business productivity for 30 years.
Microsoft 365 looks and feels like the Microsoft you know and trust. Employees instinctively know how to use it to its fullest.
Benefits of G Suite
G Suite offers a wider range of tools. Beyond digital document management, G Suite offers the Sites application. Sites allows you to build your website in a way that integrates with your G Suite. You can also access applications such as Hire, an online recruitment tool.
Work anywhere
Create beyond documents
Easy collaboration
Subscription-based
Secure & trusted
Flexible payment plans
Key Benefit Over Microsoft 365
Collaboration
All of Google's apps are designed with collaboration in mind. You can edit copy, notify users and highlight data seamlessly and intuitively.
The key thing is that you can do this all in real-time. This increases productivity and collaboration.
Price comparison between Microsoft 365 and G Suite
No matter how big your business, price is one of the biggest deciding factors when choosing business software.
Google's G Suite pricing
Google takes a simple approach. G Suite offers 3 pricing options
Basic $6 per user/month
Business $12 per user/month
Enterprise $25 per user/month
You can also try any level of G Suite for free for 14 days.
Prices are based on number of users per month. The Business package offers unlimited storage (up from a 30GB cap) and access to app development tools. These tools allow you to build internal business processes from the ground up. You also gain access to auditing tools.
At the Enterprise level, you get access to data loss and prevention tools, as well as hosting options.
Microsoft 365 pricing
Microsoft 365 also offers three pricing options:
Business Essentials £3.80 per user/month
Business £7.90 per user/month
Business Premium £9.40 per user/month
For enterprise-level businesses, Microsoft offers 4 more packages:
Microsoft 365 ProPlus £11.50 per user/month
Microsoft 365 E1 £6.00 per user/month
Microsoft 365 E3 £17.60 per user/month
Microsoft 365 E5 £30.80 per user/month
Businesses Essentials gives you the bare bones. But, they're good bones. You get online access to the Microsoft 365 suite, a 50GB inbox and 1TB of file storage. You also get the Skype and Teams apps. For £3.80 per user per month, that's a lot of functionality.
Business level lets you download the Microsoft suite to your desktop and allows you to use the Microsoft suite on tablets and phones. The Business Premium package gives you access to a CRM, invoicing tools and tracking technologies.
The Enterprise level options offer expanded email, storage and security options. There isn't much between them beyond scaling and support. Microsoft also offers a range of enterprise packages offering different sizes of mailboxes and storage.
---
Microsoft 365 vs. G Suite: Which is better for…
…startups?
Microsoft's Business Essentials provide a great deal of functionality for just £3.80. That being said, Gmail, Drive and Google Docs are all free. You don't get the full functionality or business emails, but if you want zero business suite overheads, Google is tough to beat.
As your business grows, it's easy to expand into the tiered payment options. You can get 30 GB of storage, business email addresses, video and voice conferencing, shared calendars and Docs, Sheets and Slides for $6 per user per month
.…small businesses?
For small businesses, G Suite and Microsoft are pretty interchangeable. Google gives you a few more toys, while Microsoft offers more storage at the lowest tier.
The question will come down to your business roots. If you use at home or hire staff that are used to it, go for. If you're a growing smaller business with younger staff, G Suite might be a better fit. For businesses of up to 30 employees or so, it's a personal choice.
…medium-sized businesses?
For larger businesses, Microsoft 365 is better than G Suite. The Enterprise package is much better suited to traditional business models and offers better management tools. It has better security features than G Suite. It also integrates organically with Microsoft applications like Crystal Dynamics.
---
The verdict
Choosing the best productivity suite will depend on a variety of factors. It isn't just a question of features and pricing. You also need to think about the structure of your business, your culture and your people.
Effective IT enhances all these elements, rather than dictating them. We can help you understand what your business needs from your IT, offering impartial, expert advice.