The Pros & Cons of Microsoft 365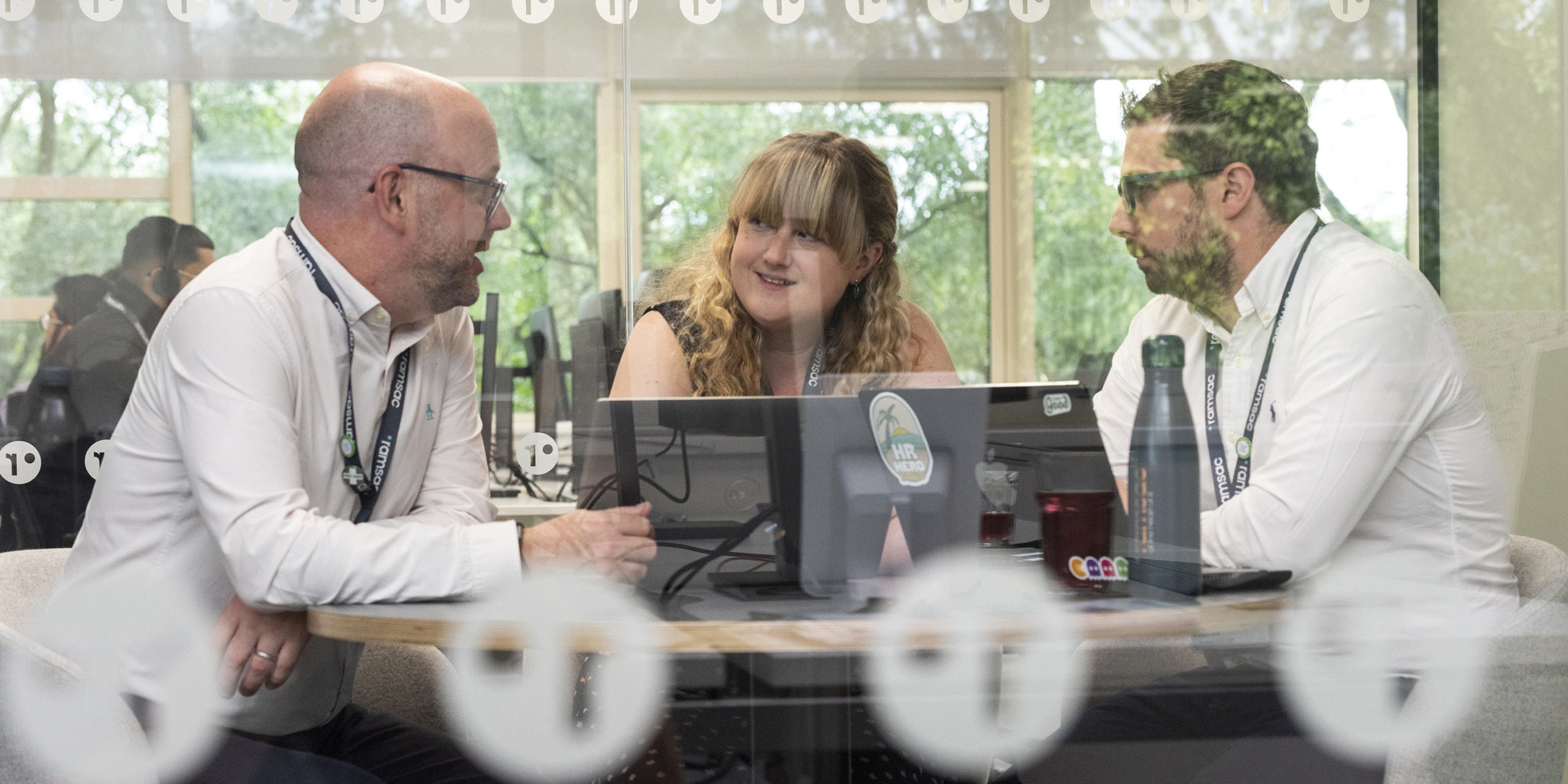 Microsoft 365 is a flexible software solution for any business. But it's not the only player on the market, it even has to compete with its desktop predecessor. When you're thinking about introducing a new piece of software into your company it's important to know whether it's a good fit.
So what are the pros and cons of moving over to Microsoft 365? Here we break down the advantages and disadvantages of using Microsoft 365 in simple, impartial terms.
---
Benefits of Microsoft 365
1. Enjoy the latest version of Microsoft
You'll never be jealous of a colleague again. A big advantage of using Microsoft 365 is that you will always be entitled to download the very latest version. This means you always have access to the latest features and gone are the days of conflict caused by colleagues using different generations of the Microsoft suite.
And because you can download updates and upgrades for as long as you subscribe, you will also be reassured of always having the latest security updates and patches.
2. Superior security features
Critical documents can be stored in the Microsoft cloud, which boasts impressive backup and resilience, reducing the risk of documents being lost forever when a hard drive fails or a device is lost. But Microsoft also offers a host of upgrades, which means your organisation can benefit from cutting-edge security features, including:
Encrypted email – to make the data you share more secure
Data Loss Prevention – software that detects and prevents potential data breaches
Mobile Device Management – software that allows you to control who can access what, from what devices – how those devices should be configured and if needed, gives you the ability to remotely wipe data from a lost mobile device
Advanced Threat Analytics – intelligence-based protection from potential cyber-attacks before they cause damage
3. Collaboration is easy
Don't you just hate it when someone's in the document you need to use? Then, Microsoft 365 might be for you. It allows everyone to contribute to a document at the same time.
You can see changes in real time and don't have to worry about having multiple versions of the same document. If you need to revert to a previous version, you can easily cycle back through revisions in the document.
All of your documents are stored in the cloud. This reduces the need to send sensitive documents over email. You can grant access to an individual without worrying about a copy of your document living on an email somewhere.
4. You can work anywhere, anytime
One of the biggest benefits of Microsoft 365 is its flexibility. It allows you to work from anywhere on earth. All you need is an internet connection.
You can access your email, files and essential programs like Word and Excel from any location and on any device.
So, it's great if you have employees on the road. Or you run a business where office space is at a premium. Microsoft 365 allows you to set your staff free, safe in the knowledge that they have the tools to do their job.
It also boosts productivity. Staff can continue to work while they travel because they don't need to be tied to their desks. But you don't have to lose that team spirit, as co-workers can easily stay in touch via Teams groups, sharing content, running video calls and have team chats in a style similar to the WhatsApp experience.
As a result of using a cloud approach, nearly 80% of businesses said they're saving money, seeing more productivity and better security.
5. Pay on a subscription basis
Microsoft 365 is subscription-based. This gives you the advantage of not having to pay hundreds of pounds for every version of the software you need. So it's great for your cash flow. Instead, you pay a monthly fee per user and only pay for what you need.
6. Mix and match plans
Microsoft 365's subscription service is flexible. It allows you to cherry-pick the programs and features you want. When you need more users or functions, you can add them immediately. When you need to scale back, you can. And it's the scalability that is a huge benefit to small, growing businesses.
You can stay agile while maintaining a firm hand on your costs. You can also customise your plans for staff that do specific jobs. Because while everyone needs email, not everyone needs PowerPoint, so why pay for any more than you need? Microsoft 365 gives you the advantage of flexibility.
---
Disadvantages of Microsoft 365
1. Subscriptions aren't for everyone
You don't have to pay out one-time costs, but you do have to pay every month. This can be done via a registered credit card, or on a direct debit if you work with a Microsoft partner.
Your financial situation will inform whether you consider a subscription a benefit or a disadvantage. But, if it's a downside, you may find that a yearly subscription serves as a happy medium.
2. Compatibility issues with bespoke systems
If you use bespoke applications in-house, you may find that they struggle to keep up with Microsoft 365. It updates all the time and sometimes that breaks compatibility or integration.
Using specific versions of Microsoft gives you greater control over when you upgrade. This allows you to set the pace of your in-house development.
3. Constant updates mean constant changes
Microsoft 365 rolls out updates and features regularly. This is great for tech-savvy employees who are used to mastering tech quickly. But, if you have a workforce that is slow to adapt to changes, Microsoft 365 might cause problems.
If people don't like the new version or layout of Microsoft 365, there's nothing you can do about it. There is also the potential for productivity to dip while people get used to the change.
This is where tech solutions become tech liabilities. You need to make sure that your users are totally on board with your upgrade to Microsoft 365 and understand what it means to use it.
4. Most people only use 20% of the functionality
90% of users, across all sectors, only use Word, Excel and email. This means that if you pay for a Microsoft 365 subscription, you might not be getting as much value out of it as you expect.
This disadvantage can be solved by providing training on new features. You should also undertake regular audits on the programs being used to make sure you have the right package.
5. You don't actually own the software
When you sign up for Microsoft 365, you aren't buying the software. You are being given permission to use Microsoft's IP. If Microsoft decides it doesn't want to support Microsoft 365 anymore, you lose your tools. If Microsoft goes under tomorrow (extremely unlikely, but possible) the same thing happens.
What this means is that you could be building your entire business on Microsoft's good graces. Over 80% of Fortune 500 companies use Microsoft 365. It has over 120 million business users – and that number increases every day. So while it might be a concern, by using Microsoft 365, you'll be in good company.
---
Download our white paper
By 2020, 78% of small and mid-sized businesses will be using some type of cloud-based application. That application is most likely going to be Microsoft 365. Why? Because it fits so seamlessly into people's existing Microsoft lives.
Find out more about Microsoft 365 and our consulting and migration services, in our free white paper. It will give you a basic introduction to Microsoft 365 and the benefits it can bring to your business.
Find out more about Microsoft 365 and our consulting and migration services, in our free white paper. It will give you a basic introduction to Microsoft 365 and the benefits it can bring to your business.
---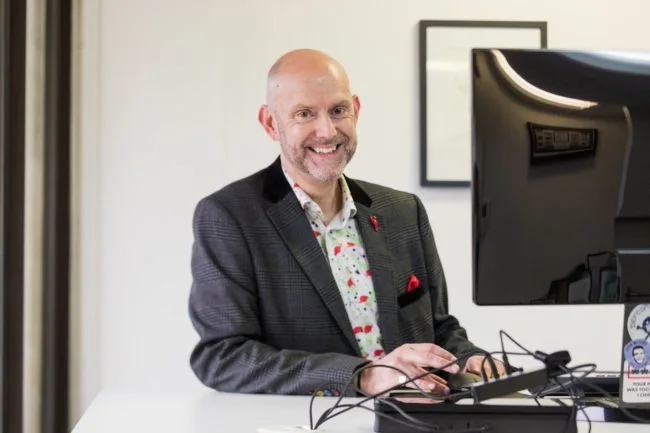 How can we help you?
We'd love to talk to you about your specific IT needs, and we'd be happy to offer a no obligation assessment of your current IT set up. Whether you are at a point of organisational change, unsure about security, or just want to sanity check your current IT arrangements, we're here to help.