Onboarding Employees' IT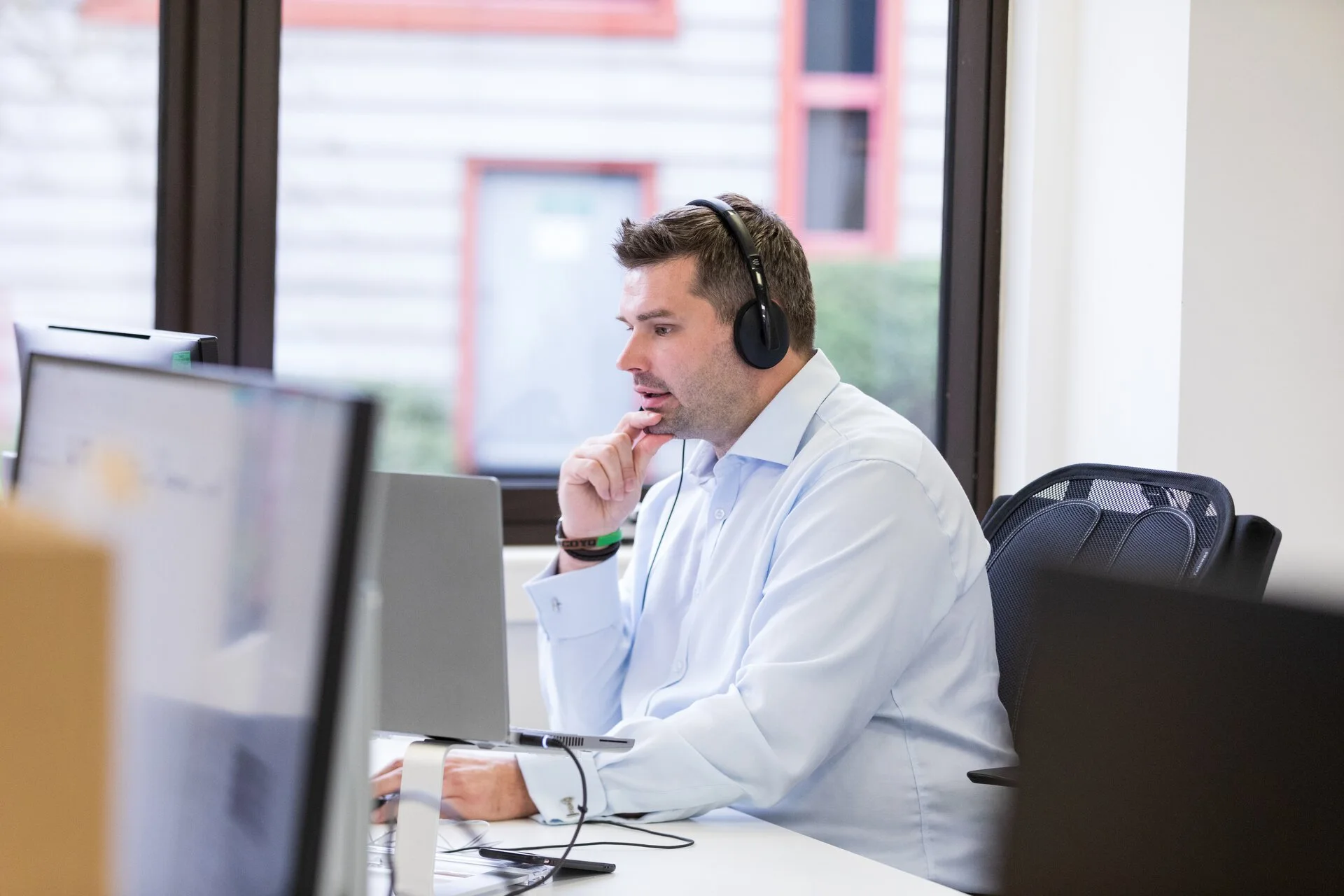 We all know that recruitment isn't easy. Finding a great candidate and encouraging them to join your team take time and effort, so it's really important that we give them a smooth welcome to the organisation. As well as planning their initial company onboarding process, which helps them to settle in and come up to speed as quickly as possible, their induction to your IT systems, and their role in keeping your data safe, is also a key thing to plan for when it comes to scheduling their start.
Read on to learn our top tips for impressing your new starters with a smooth IT set-up and to download ramsac's free new employee onboarding IT checklist template.
The importance of effective IT onboarding
First impressions count. On their first day, employees are excited to be joining your organisation and receiving their new kit is a particularly exciting part of their welcome to your company. So getting it right is really important. People want to feel welcomed to your team, and as though their arrival matters and has been planned. So if they are issued a second hand laptop complete with the crumbs of the previous users lunch, missing a power cable and find that their login details don't work yet, can really be very demoralising!
Your IT team and your People team should work in partnership to ensure that the initial impression of your new recruit is nothing but positive. The right kit, the right accessories and access to a working system should be a standard, not a chance! And of course, induction and onboarding training should include time with the IT team to explain how systems work, to ensure the user has the right access and of course, to run through training on how the new members of team should be operating to keep your data safe and secure.
Improved productivity
Empower your employees from day one by giving them everything they need. Effective onboarding of an employee's IT can improve productivity for both parties. The sooner an employee can be set up correctly, the sooner they can start to work, improving efficiencies across the board.
Confidence building
Onboarding a new hire's IT alongside their general onboarding also improves their confidence to handle their technology at work. Whether this is confidence in company processes or knowing who needs to be contacted in the case of a cyber emergency, your employee can feel comfortable and prepared.
Leave a lasting impression
The largest benefit when it comes to onboarding your new starter's IT effectively is that it provides a valuable chance to create a first impression. Taking the time to make a new employee feel welcome and confident should be priority for any organisation. With the right equipment, it creates a strong foundation for an employee to feel excited about their role in your company. This also assures brand reputation for employers, cementing their status as excellent employers.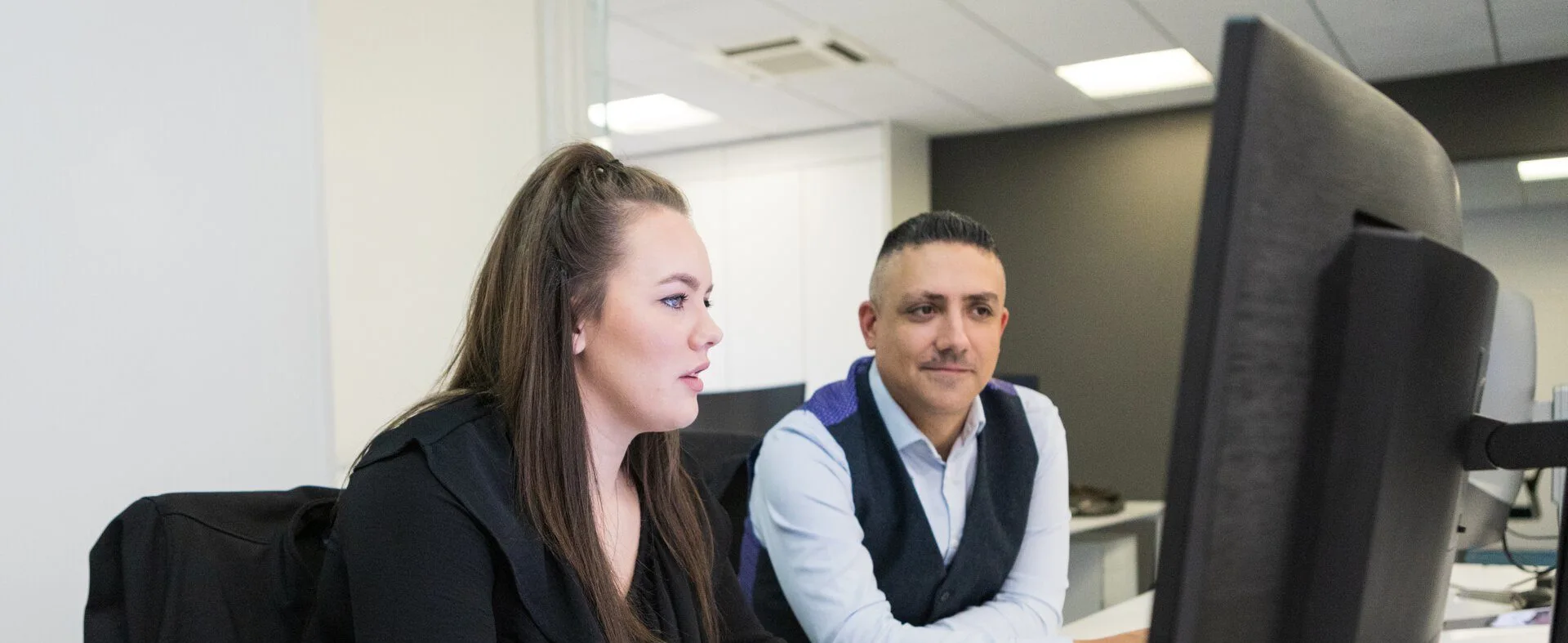 Onboarding a new employee's IT – a step-by-step process
This process will vary slightly depending on the requirements of your organisation, but the steps below act as a guide for instigating a smooth IT onboarding process.
#1 Ensure your IT and HR teams work together
Before any onboarding process can begin, you need to consider how your IT department and HR team work together. The onboarding journey should take into account the importance of both departments, creating a process that ensures all boxes are ticked. By working together, both teams can establish a thorough process for new starters, ensuring they each receive what they need. Ahead of any new hire being recruited, HR and IT should work together to agree a process that both parties can follow, this might include agreeing a plan for how HR will tell IT a new colleague has been recruited and might also involve the creation of a number of 'templates' of what different types of starter might need, both in terms of hardware as well as application and data access. A pre agreed template means that the IT team can provision new kit and access with a much greater degree of accuracy.
#2 Give your IT department plenty of notice
Your IT team need more than a days notice that they need to equip a new starter! Ordering and setting up new hardware takes a bit of time, as does creating user accounts and setting up access to your various software applications. HR and IT should agree an SLA, how many hours or days notice is needed to ensure that everything is ready for the new hire's first day. If you firm frequently recruits at short notice, it might be wise for the IT team to maintain a small stock of hardware that can be taken off the shelf on the day it's needed.
#3 Set up all technology needed on or before their first day
If you've already agreed the template of what each type of user needs, it should be easy enough for the IT team to have everything ready for day one. It's important to consider the applications, databases and files and folders that will be needed and ensure these are all provisioned and tested in advance. Think too about what Teams, Email Groups and Security groups each user needs and check that everything is tested.
#4 Make device induction exciting
A new user can find the issuing of new equipment a very exciting, positive part of their first day, so make sure it feels special. New employees have chosen to work with your company, and being handed equipment is very symbolic on the first day. All devices should be clean and ready for use.
Before your new starter arrives, consider what you need ready for day one. A typical checklist for this may include:
Laptop – if you're reusing an old one, make sure it has all the right cables and that it's been thoroughly cleaned before reissue.
Wireless keyword & Mouse – no one wants a second hand keyboard, especially in this post covid world, so these should be considered as a single user and always supplied new, even if the laptop is second hand.
Microsoft Teams or Zoom headset – again, this should always be new
Monitor for remote working – consider the home office needs if your new starter will be working remotely for any of their working week.
Laptop bag
Mobile phone if one is being issued
Door entry fob
#5 Ensure your employee knows who they can contact
Whether you use an internal IT department or IT support provider, such as ramsac, ensuring that your new employee knows who to contact for IT problems is vital.
Whether they require basic everyday assistance or immediate help due to a cybersecurity breach, your employees should know who they need to contact and also the correct etiquette in the event of a security breach.
All employees will benefit from cybersecurity information being displayed and frequently communicated. Not only will this provide your new starter with the confidence to ask for help, but it will ensure that any security threats that occur can be dealt with promptly and smoothly.
#6 Induction on your IT policies
While your company policies are likely to cover health and safety policies to codes of conduct, including your IT policies and procedures is of the utmost importance. Every organisation should have an IT use policy and all new starters must be properly briefed on this.
From passwords to cybersecurity responses, your policies should clearly outline what is required of an employee and appropriate actions to take. This removes any ambiguity, providing your new starter with the knowledge they need to work at your organisation.
Not only does this equip your employees with your organisation's approach, but this should also act as a protective measure too. Once all policies have been read, this should be acknowledged and signed by your new employees. If an incident such as a data breach should occur, this ensures both your organisation and employee have taken full responsibility for their actions.
#7 Training
Did you know that 95% of data breaches result from human error?
Once your new starter is beginning to settle in, you should consider whether you need to factor in training if a new employee is unfamiliar with certain programmes.
The ICO state that all new starters must receive IT security training within one month of their start date and before they are given access to any company database, or it could result in a heavy fine should a data breach occur. Ensuring that cyber security and GDPR training is part of the first-week induction programme is therefore vital.
Cybersecurity awareness training is a great option to continually strengthen your human firewall against ever-evolving threats of cybercrime. Training could come in many forms, from online workshops to company-wide simulated cybersecurity attacks. A cybersecurity solution provider is best placed to recommend which forms of training are best suited to you and your employees.
#8 Continually train, educate and test
Here at ramsac, we know the importance of continuous training, education and safely testing your knowledge around cyberthreats. An organisation's approach to IT shouldn't be a one-and-done task which can be simply ticked off.
Once an employee has been officially onboarded, it can be easy to think that you've done all you can to equip them with the knowledge they need to protect your organisation. But this is not the case.
There are many steps that can be taken within an organisation to protect its staff and itself. Continually training your staff ensures they are as up-to-date as possible with the latest cybersecurity measures and procedures. Acknowledging evolving risks as they develop is also invaluable.
The ICO also state that your staff should receive refresher training on an ongoing basis 'regardless of how long they will be working for your organisation, their contractual status or grade'.
Another key consideration in protecting your organisation is to update company policy regularly. As new forms of cybercrime emerge or new applications are used by an organisation, it is paramount that company policy reflects these changes. After all, how can you expect your employees, particularly new starters, to be aware of these changes if you haven't told them? Company policy should act as the ultimate handbook that can be referenced at any time, providing up-to-date information.
Another way to ensure your employees are keeping on top of their IT is to test them through controlled phishing attempts. Cybersecurity providers can simulate phishing attacks, which identify whether IT training has been effective. If they fall for a phishing scam via email, the cybersecurity provider is made aware and will contact your organisation. This may result in a mandatory cybersecurity training course for the employee, but only to educate, not punish.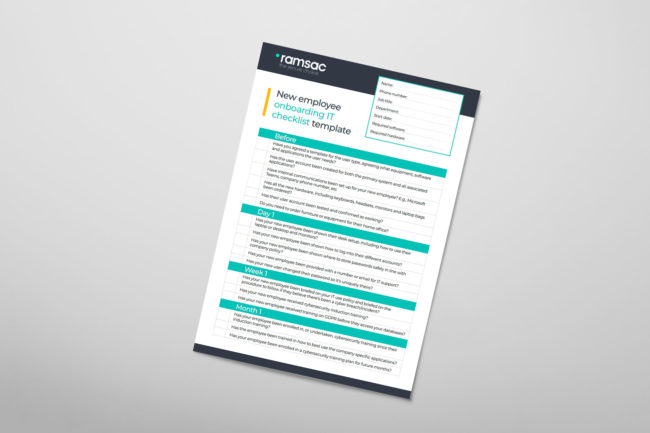 Download ramsac's new employee onboarding IT checklist template
Have a new employee ready to start and want to make it as smooth as possible? Download ramsac's new employee onboarding IT checklist template to onboard your employee's IT.