Guy's and St. Thomas' Charity
Who are Guy's and St Thomas' Charity?
For over 500 years Guy's and St. Thomas' Charity have been based in and focused on improving people's health in Lambeth and Southwark, two of the UK's most diverse and deprived areas. They do this by working with a range of partners and through various programmes.
Who are ramsac?
ramsac provides customised IT services including network management and 24 hour support, project design and implementation. Our proactive 'can-do' culture, strategic approach and the quality of our people is what makes us different.
What was the issue?
Guy's and St. Thomas' Charity had a lot of challenges with their incumbent IT supplier, they felt the supplier had poor knowledge of their infrastructure and took a long time to respond to and resolve issues, so there was a high level of dissatisfaction with the service. Trudi Kent, Executive Support Manager at the Charity commented "We just didn't have the support in terms of strategic questions, if we asked should we move to the cloud, we just got silence back and we had really slow responses on everything from general queries to normal support desk issues"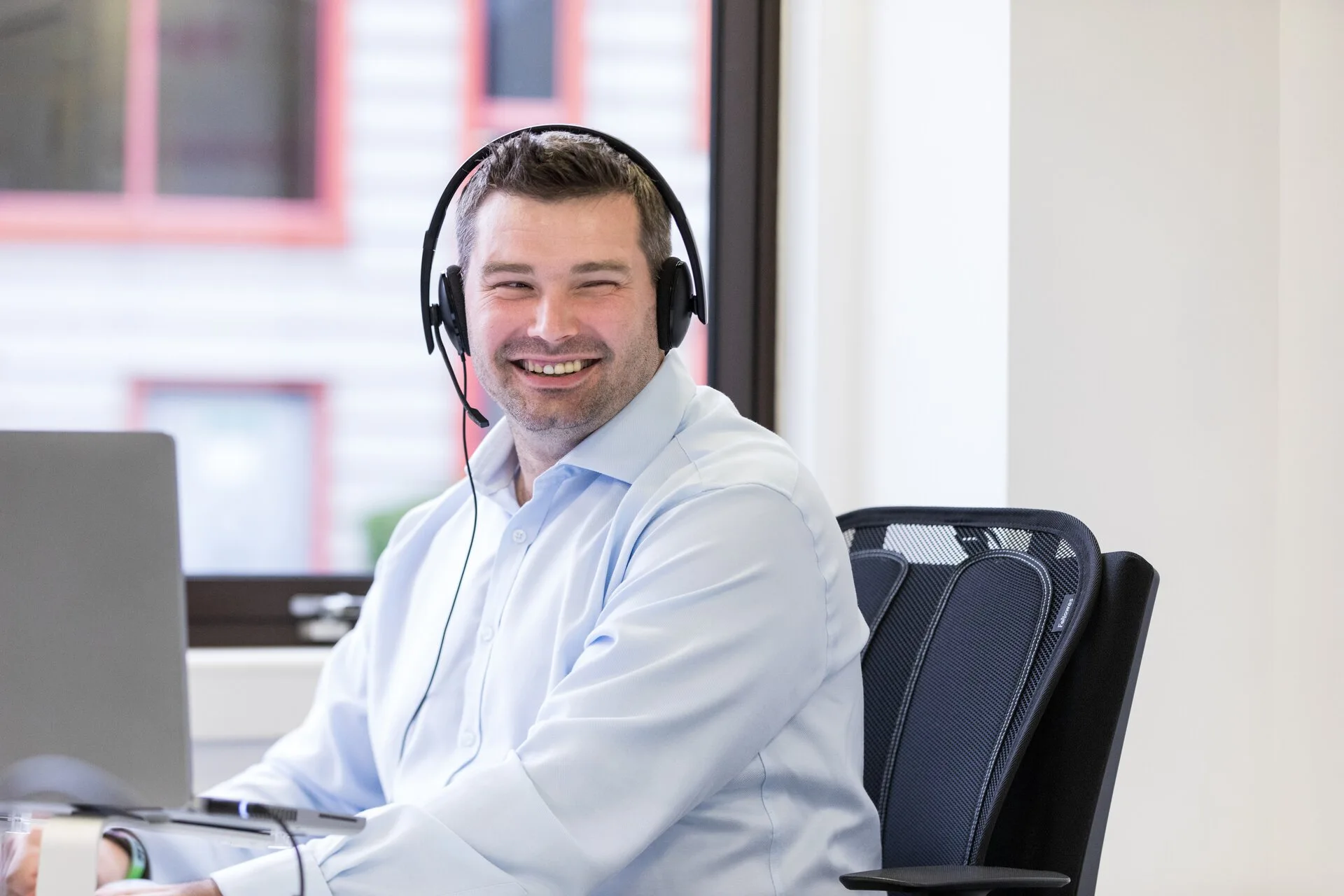 Choosing ramsac
Once Guy's and St. Thomas' Charity had decided to move from their incumbent IT Supplier they went out to tender and ramsac was one of several organisations invited to submit a tender response. "ramsac were the only company prior to submitting their proposal, that came in to have a chat with us and find out more about the nitty gritty – which was really helpful and meant when the brief was submitted, we felt that ramsac knew us already because they put in that extra effort, it definitely helped us with the decision making." Trudi commented "making the choice came down to the integrity of the people we spoke to in the process. James Neville-Towle the Relationship Director from ramsac did a very good job of reassuring us, we felt there was a challenge to what we wanted and ramsac had a very pragmatic approach. James was involved throughout the tender consultation process and he was going to be our account manager moving forward, he knew us and we felt comfortable with him."
What was the solution?
All of Guy's and St. Thomas' Charity systems were hosted with their incumbent supplier, so the first project undertaken by ramsac was to setup an entirely new infrastructure and migrate all data into the new environment. The Charity also took the decision to move to a more agile working environment which means there are only a handful of people with fixed desks and the rest are able to hot desk.
ramsac chose to build the new network based on Microsoft's Azure cloud platform, meaning that there are no on site servers in the charity's London office, they migrated Office and Email to Microsoft's Office 365 platform and worked with the organisation's third party software suppliers to ensure that these would all be compatible with a cloud environment.
"Considering ramsac had to work with our incumbent supplier to get us moved over, it was amazing actually, we know that there were a lot of challenges with the relationship and trying to get information from the incumbent supplier but ramsac's technical team took most of that pressure off us, we didn't really have to get involved at all. So for the rest of our users and general staff members' point of view, moving to ramsac was seamless. ramsac produced a very detailed project planning document which meant we had a really clear idea of what we needed to do and what ramsac needed to do and what was happening when. The team who were working on the transfer were available almost all the time, so if we did have questions we could just pick up the phone and get answers to them really quickly, so the experience of moving to ramsac was really smooth."

Trudi Kent, Executive Support Manager at Guy's and St. Thomas' Charity
What was the outcome?
Guy's and St. Thomas' Charity have a state of the art IT infrastructure, based entirely in the cloud which reduces the requirement to manage hardware on site, whilst significantly increasing flexibility, mobility and resilience. As ramsac's James Neville-Towle explains, "The solution in place means that the Charity team can truly work from anywhere where they can connect to the internet, there are no single points of failure and no future expensive upgrade projects. 'We manage the infrastructure for them, but they remain in control, and they have the flexibility and scalability to suit the changing needs of the organisation". As the Charity's Trudi Kent comments, the big difference is the level of support they now receive, with fast comprehensive responses that are explained in a clear jargon-free way, "The main benefit of using ramsac is having people who are normal, human and knowledgeable giving us great IT support. All of the ramsac support team are really lovely, professional and friendly and they really understand how to get information they need out of non-technical people. They explain what they are doing at a level that is appropriate for the people are talking to."