Land and Water Group
Who are Land and Water Group?
The Land Water Group operate the largest fleet of specialist long reach excavators, dredging equipment and floating plant in the UK. The Group comprises an integrated family of companies operating in harmony with each other and with nature. Land & Water teams work closely with clients to build their vision in the most innovative ways. The company prides themselves on a commitment to quality, innovation and continual improvement.
Problems with existing set-up
Prior to moving to Office 365 Land & Water Group relied on 2 on-premise Exchange 2010 servers. This caused them problems for several reasons; not least due to the head office's remote location meaning the servers were susceptible to frequent power failures. The servers were also running out of storage space, and users were struggling to gain remote access for web mail due to slow ADSL lines, which in turn made server maintenance difficult.
Migrating to Office 365
As the provider of IT support services to the Land and Water Group, ramsac proposed a migration to the Microsoft Office 365 platform, as an alternative to the reliance on the on premise hardware. It was a good option for Land and Water due to the large number of users that worked in remote locations away from head office. Nick Lunn, IT Manager, Land and Water Group commented "It just made sense for Land and Water to embrace the cloud and get away from the traditional method of relying on our own servers. Office 365 was very attractive to us, not only because of the more reliable email offering, but also the fact that we could benefit from additional technology such as Skype for Business and SharePoint, as well as providing all our users with the latest version of the Microsoft Office suite, such as Word, Excel and PowerPoint."
When choosing suppliers for Office 365 it made sense for Land and Water's trusted IT partner ramsac to help with the implementation. "We continue to use ramsac to support our in-house IT department due to their vast array of IT knowledge and experience within the business. ramsac provide a friendly, professional, price-competitive IT service which has helped to keep Land and Water's IT systems running smoothly for years." commented Nick Lunn. "When it came to delivering the migration to Office 365, ramsac were able to efficiently plan and budget for the project, and the transition had little impact on our end users work."
Positive changes
Land and Water Group has experienced multiple benefits since moving to Office 365. Most notably, it has helped to make the business more mobile. Shortly after moving to Office 365, Land and Water upgraded their mobile handsets to Windows Nokia Lumia Devices which provide great compatibility with Office 365 for access to email, skype, and SharePoint documents. From an IT management point of view the system can be modified and worked on from anywhere in the world, negating the need to spend 5 days a week at head office. Also users are benefitting from the fact that each user can deploy the Microsoft tech on five different devices each, such as their home machines and tablet devices. MAC OS X versions are also provided at no extra charge within these licenses which has pleased Land and Water's Apple and iPhone users who are now able to access the same documents as the rest of the PC based user base.
Flexible solution
Nick Lunn from Land and Water commented "The main benefit we've experienced since moving to Office 365 is how easy it is to manage and maintain. Microsoft release new features and updated applications and make these available for us to deploy, which means that there are no surprise payments for upgrading our Microsoft applications moving forward. The flexibility in adding and removing users and licenses at will has been extremely beneficial to our business as it scales up and down in size to incorporate contracted workers, depending on workload, weather, and time of the year. Skype for business has provided the entire workforce with a means of instant messaging communication as well as video conferencing and screen sharing for meetings. On top of all of this, we have a server infrastructure which is incredibly resilient, meaning that even if the office experiences a power cut – our remote user base are unaffected."
The move from an on-premise solution to the cloud, with Office 365, allowed Land and Water to be more mobile and manage their systems with greater ease and flexibility. They are happy in the knowledge their system is always up to date allowing them to concentrate on their core business.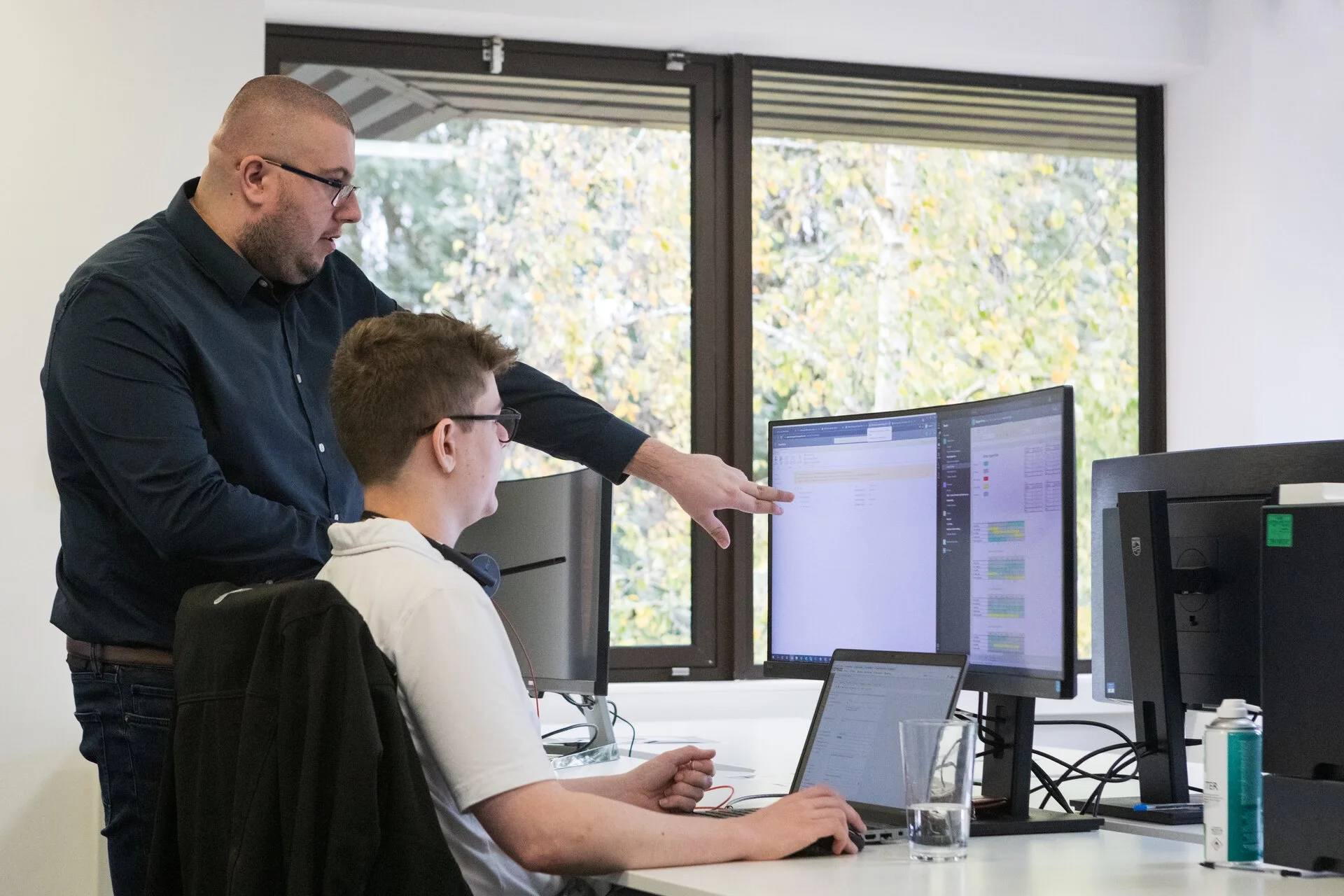 2020 Update
2020 has been a very unusual year, we caught with Nick Lunn to see how ramsac's solutions and services are working drinking this unique year.
Nick said "We awarded our Network Refresh Project to ramsac earlier this year after 5 different IT suppliers tendered for the work; and looking back, I'm 100% confident that we made the correct decision. After running our old kit into the ground over the last 8.5 years, we now have brand new cutting-edge technology in the cabinet: we've done away with tapes and moved to an automated cloud backup solution, we have a new UPS that will happily deal with the frequent power cuts we have at our HQ, and everything is patched and as up to date as it can possibly be – new servers, SAN, backup appliance, and switches.
The project's planning and delivery was faultless; I felt well-looked-after and at-ease throughout and confident that ramsac were offering a fit for purpose solution. The team were responsive and adaptive, and in the midst of an unprecedented pandemic were able to re-structure the project: bringing all the dates forward, doubling the on-site resource, and shifting most of the works to remote delivery; all of this came at just 9 days' notice.
It was great pleasure to work alongside two of ramsac's Technical Consultants during this project, it became instantly apparent that they work well together. Their complimentary skillsets and different approaches to problem-solving allow them to form a great team."
I'm happy, our board of directors are happy, and we're receiving positive feedback from our users on our new and improved systems."

Nick Lunn, IT Manager, Land and Water Group