New Covent Garden Market Authority
Who are CGMA?
New Covent Garden Market is the largest wholesale market in the UK, with more than 250 companies and 2,500 people at the site in Vauxhall it provides fruit, vegetables, flowers, plants and catering services to London and the South East. The Covent Garden Market Authority (CGMA) is a Government backed body that runs the market. It provides management, supervision and security of the site, as well as heating, electricity, cleansing, refuse disposal and maintenance of buildings and roads. It also handles the letting of trading premises and offices to tenants.
Replacing 30 year old infrastructure
In September 2006, CGMA announced the start of a two-year programme to replace its 30-year-old infrastructure with fresh, modern facilities that once completed will deliver an exceptional trading environment for both tenants and customers. As part of this new chapter in the markets history, Jan Lloyd, Chief Executive of CGMA reappraised all of its business processes including how CGMA was using and could benefit from information technology.
The problem
"IT had not featured in our business significantly – we had a very basic accounts and letting system that had not been updated over the years and a number of bespoke systems that were disjointed and proving costly to maintain by the various IT suppliers that we were using," explains Jan Lloyd. "With big plans for the business we recognised that to realise them would require an IT infrastructure and support to match."
To deliver and maintain a project of this scale the skills of a large corporate in-house IT team was needed. However, CGMA was realistic about the associated resource, cost and headache of financing and managing such a department. The obvious choice was to find a company that could be a trusted outsourcing partner.
Selecting ramsac
In early 2007, CGMA short listed a number of IT consultancies and invited them to put forward their recommendations.
Specialist IT outsourcing consultancy, ramsac, was awarded the project to undertake an IT audit and systems health check and this resulted in a number of significant improvements being proposed. Lloyd explains why ramsac was chosen to work with CGMA, "We were so impressed with the professionalism and quality of support from ramsac that we took the decision to outsource all of our IT development and support to them.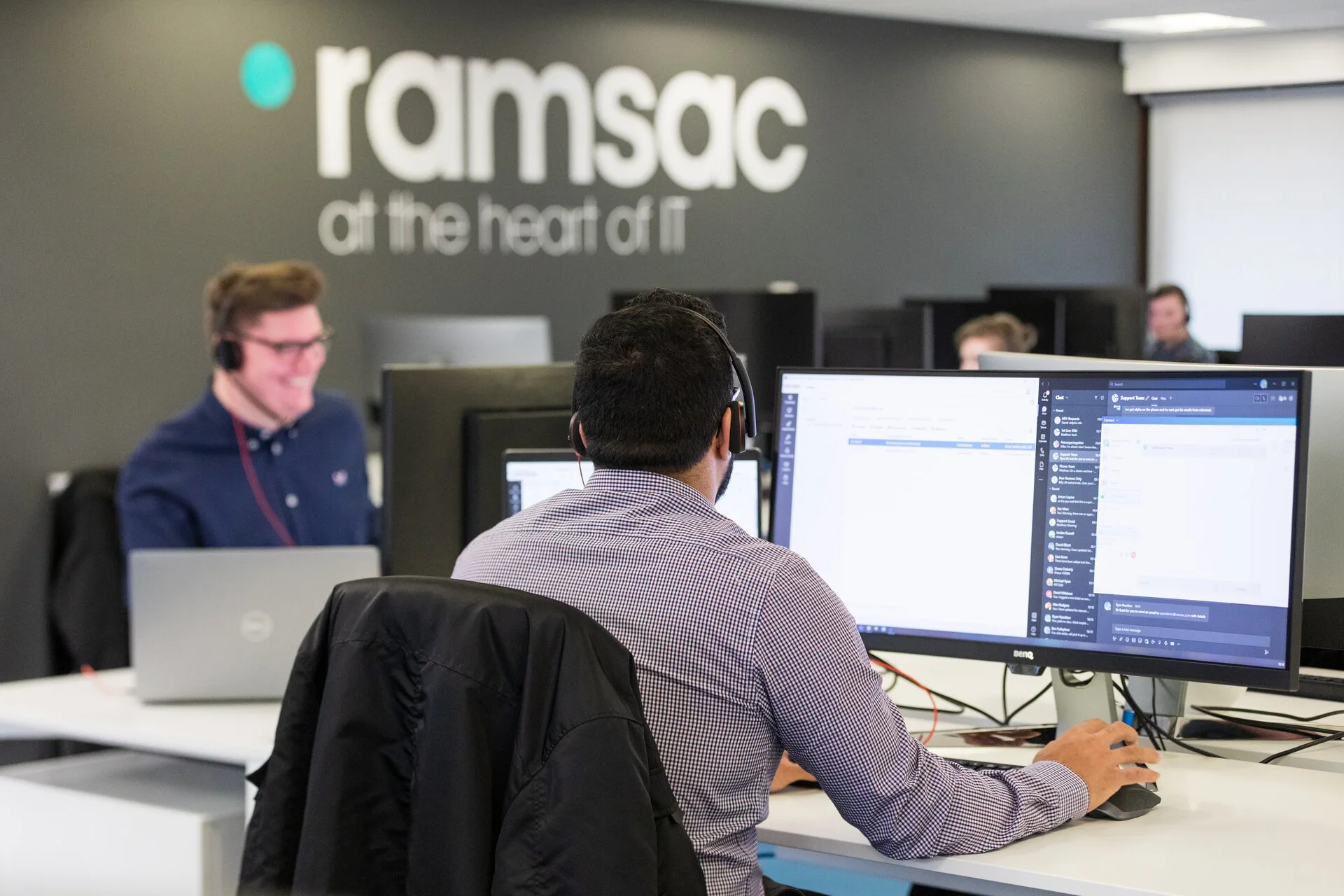 Deploying Microsoft technologies
ramsac deployed Microsoft server technologies, including Microsoft Office SharePoint, which is used by CGMA to organise its document and content management needs, and Intranet services. "Streamlining our business processes in this way ensures that tenants are billed on-time and there is a clear audit trail to ensure that any issues our tenants have are dealt with promptly and effectively. This enables us to provide a high quality service to our tenants," comments Lloyd on the implementation of these systems.
Outsourced IT director
Complementing these infrastructure enhancements ramsac also provides CGMA with ongoing IT support via its helpdesk, remote monitoring to immediately identify and resolve issues, network management, IT asset management and control, and most importantly of all for CGMA the benefit of an outsourced IT Director to assist the Senior Management Team in developing the long term strategy.
In addition, a ramsac Network Consultant visits the office each month and is seen as another member of the team, therefore if an IT problem arises, no matter how small, the staff in the office know that support is at the end of the telephone or only an email away. The whole of CGMA is now able to feel totally confident in an IT system that is secure and professional. Adds Lloyd, "We can be confident that should an issue arise it will be identified and dealt with swiftly, quite often without our prior knowledge, by an expert who knows exactly what we have, how it works and how to resolve it with minimum or no impact on the business."
The benefits
Lloyd explains that CGMA has also been able to save money and resources by working with ramsac. "We no longer have expensive bespoke systems to maintain and as ramsac ensures that our investment in IT is money well spent, we have seen significant money savings. This is of course in addition to the obvious savings that we make in not having a dedicated IT department."
Today the IT systems and support at CGMA is a very significant part of the successful running of its business. Lloyd adds, "Having these new systems in place means that we operate a secure network and it is much easier to track what we are doing and assess how we can improve the services that we offer."
Lloyd stresses that although CGMA now boasts an IT infrastructure to match the pedigree of the market it is not resting on its laurels, "As we grow, we will work with ramsac to upgrade the IT to further support the organisation as the business needs change. The next step is to assess the use of customer relationship management software and how it could be implemented with our current IT systems to provide a fully integrated customer management system for all of our tenants."
"ramsac has placed the resource and capabilities of a large organisation IT department at our immediate disposal," concludes Lloyd. "We continue to have a lot of new developments happening right across the market and ramsac's support at a strategic and operational level plays an important part in this growth."