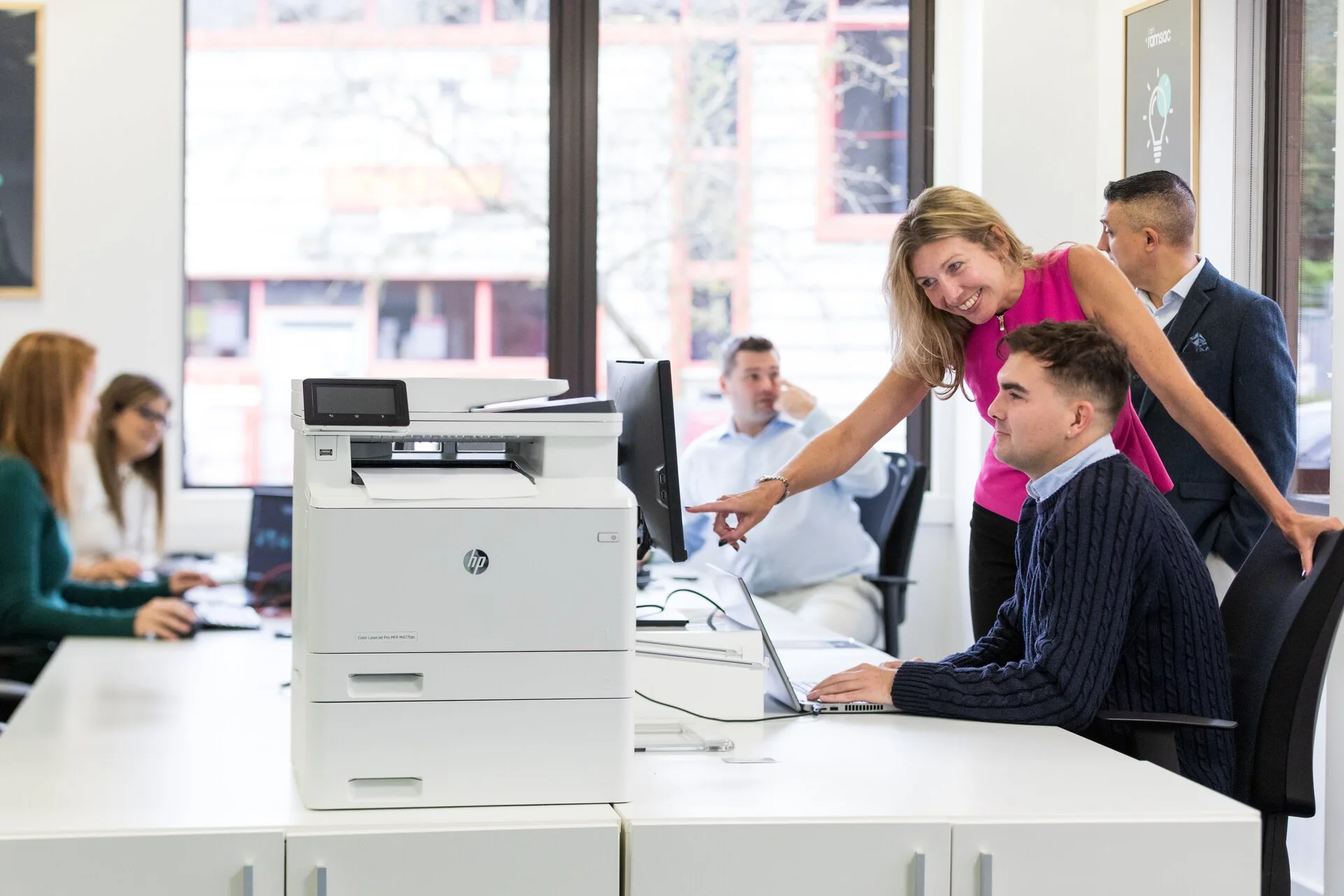 Welcome to Compton House.
On this page you will find the guest WiFi password and details for how to use the meeting room av tech.
The guest WiFi is called
ramsac guest
and the password is Meeting room tech guide
If you have invited the meeting room to your meeting, you can start your Teams meeting by simply pressing the join link on the panel on the meeting table.
You do not need to connect your own device in order to do this.
You can adjust the camera angle and zoom using the small remote control.
If you want to share content from your laptop during the meeting, simply connect using the HDMI cable.
If you haven't invited the meeting room or if you are using a platform other than Teams, you will need to connect your laptop using the purple 'Swytch' cable which will then allow you to run the meeting from your local device.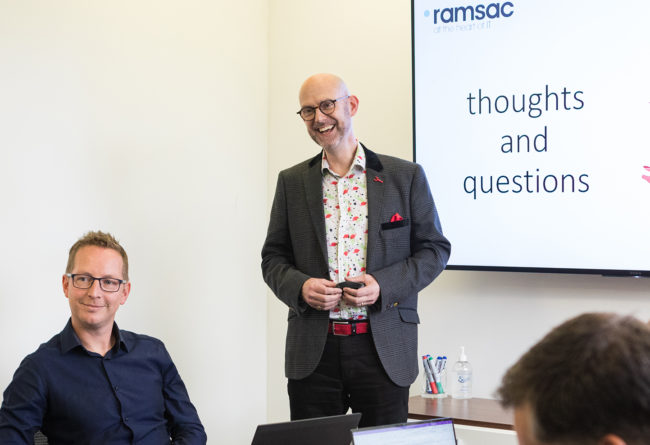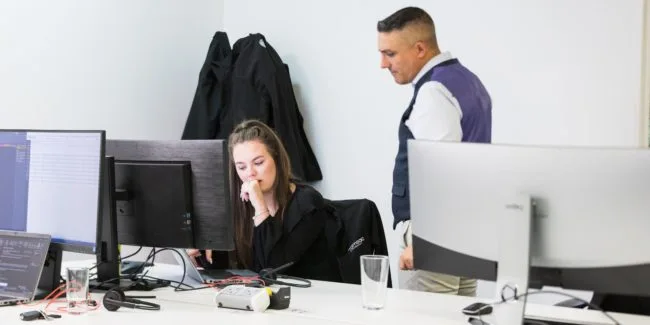 How can we help you?
We'd love to talk to you about your specific IT needs, and we'd be happy to offer a no-obligation assessment of your current IT set up. Whether you are at a point of organisational change, unsure about security, or just want to sanity-check your current IT arrangements, we're here to help.
or call us on 01483 412 040