The Covid Legacy – Workplace needs in 2022 and beyond
In the last 12 months, we've all adjusted so many elements of our life as we learnt to live with the effects of Covid. In March 2020, most of us closed our offices for the first time in our history, and for some, they remain closed today.
As we've adjusted to a new style of remote working, many of us have started to question what the future of work is like, once the Covid threat has been eradicated.
What purpose will our bricks and mortar buildings fulfil?
Will Monday to Friday in the office ever be a thing again?
What do our people need from our organisations if we're to support more flexible ways of working?
How do we keep hold of the best bits of the last year, whilst quickly moving on from the parts we've all found hard.
Watch our panel of experts discuss the future of the workplace
Panelists
Ally Maughan is the founder of People Puzzles, one of the UK's largest teams of part time HR Directors. The People Puzzles team are often referred to as growth generators. They come from big business backgrounds and apply their years of commercial experience to accelerate business growth and people strategy working from the top down. If they've learnt one thing from 2020, it's that people engagement and team happiness, more than ever, deliver results. Ally will discuss how you can embed a high-performance, engaged culture which ensures you retain a team of motivated, productive, happy people in a post covid way of working.
Leeson Medhurst is Head of Workplace Strategy at Peldon Rose, thinkers and makers of transformational office designs. With over 30 years' experience in office design and refurbishment, Peldon Rose are shaping the future of the physical workspace, following on from a data-backed report that discussed "The Office of the Future", commissioned last year. With many businesses delaying lease decisions in 2020, and many more considering how the workspace needs may have changed now that a hybrid approach to work appears to be here to stay, Leeson will discuss how the COVID-19 legacy will accelerate changes to our workspaces, and how businesses will use space to foster culture, and to deliver value.
Dan May is Commercial Director at ramsac – an IT outsourcing specialist who provide IT management, support and consultancy to organisations from 10 to 500 users. Having spent the first part of lockdown helping organisations to rapidly switch to fully remote working, Dan's team have been looking at how the IT needs change longer term, when staff are working more fluidly between work and home. The role of tech in the meeting room and at the deskside are different once offices are back open, and the way in which we secure systems with more mobile workers has undoubtedly changed.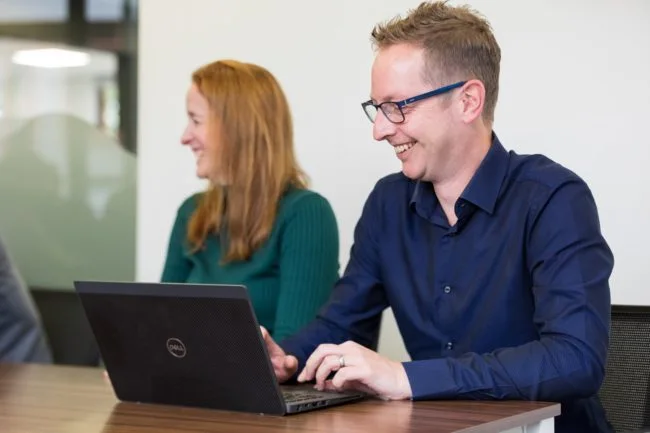 Download the IT Strategy review factsheet.
In this factsheet, we explain how the IT strategy review service can benefit your organisation and what is included in the service.