An Introduction to SharePoint in Microsoft 365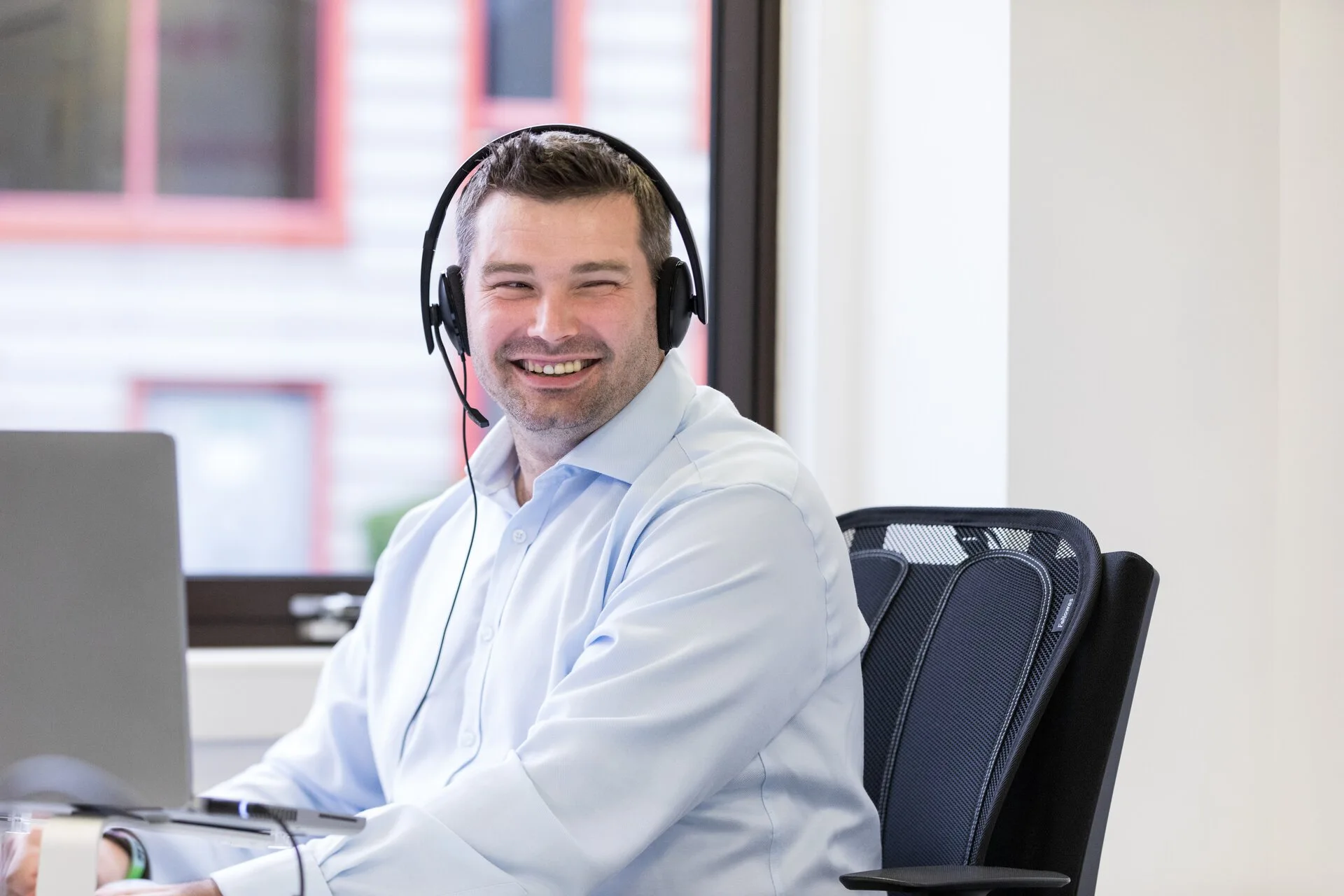 Microsoft created SharePoint as a shared workspace for businesses to share, store, and collaborate on files and documents. Yet, SharePoint is often considered to be more than just your traditional file storage system. Organisations that embrace what SharePoint can do will benefit from not only opportunities for enhanced collaboration, but also greater file sharing and storage options.
What is SharePoint?
Microsoft's SharePoint is used to support and create shared workspaces, file storage systems, and internal internets (often called intranets). It enhances collaboration just as much as it can transform how teams share files and other documents. Used by teams or departments, this is one of Microsoft's more popular collaborative workspaces, and helps businesses navigate difficulties with how their teams store, share, and access documents.
SharePoint's main purpose is to store team and project-related documents into a central and more accessible location. It supports this goal with widely customisable features and workflows that allows the platform to enhance collaboration.
At a glance, SharePoint can help businesses by:
Better enhancing collaboration between colleagues.
Helping teams find files more easily.
Offering greater opportunities for teams to come together.
What is SharePoint used for?
Embraced by many businesses, SharePoint is used for internal communication, especially when managing, or collaborating on, shared documents and files. In short, it can bring teams together.
SharePoint features layers of security so that teams can reliably and safely collaborate on internal projects. It also allows businesses to control how information is being used and accessed, as well as automate certain workflow processes. Ultimately, SharePoint is a powerful tool for managing your business' content – whether reports, news, or other documents.
SharePoint is often likened to an 'environment' that can more smartly organise a large number of documents that are created and shared. This removes the need to track everything via email. Other Microsoft 365 apps, including Planner and Teams, can be integrated into your SharePoint environment. The outcomes are eye-catching, custom pages for your colleagues and SharePoint can bring together the power of other apps to create a unified, streamlined experience.
What's possible with a SharePoint intranet?
SharePoint offers users the tools and resources to design an intelligent and functional intranet. This can be achieved with minimal setup and offers an engaging experience for users.
SharePoint can be used to create responsive web pages for the purpose of making information accessible to employees within a business. An intranet can benefit employees, because it helps them to know where to look for the relevant information they need. If a colleague, for example, requires a policy on annual leave, it can help them more conveniently find reliable and accurate information. Rather than the colleague going into their HR system to retrieve the handbook, there could be a page designed on SharePoint that explains the policies in detail, including helpful links and contacts within the business.
What can SharePoint do for SMEs?
Disorganised communication, scattered information, fast projects, and mislaid plans – these are themes familiar to all kinds of businesses. Yet, for smaller organisations, your busy team will need to preserve its focus. SharePoint can not only streamline collaboration, but it can automate workflows. For example, if content needs signatures or approval, SharePoint can help make this process easier. A common application might be holiday requests.
For small-to-medium sized operations, SharePoint can bring teams together and enhance the ways in which they communicate. Smaller businesses are just as likely to produce a lot of content as their larger, corporate counterparts. When teams need to reliably and securely access shared work, they can quickly use SharePoint to retrieve and collaborate on files and documents.
What can SharePoint do for larger enterprises?
A business that is anticipating growth in the near future will be familiar with disruptions in the ways their teams connect, communicate and collaborate. Sometimes that disruption is a very real barrier, where your team may be working from separate floors in the same building, commuting from their home office, or even working from entirely different countries.
SharePoint is a multipurpose tool that helps refocus a busy team. Workloads can be demanding, deadlines are tight, and more often, every business has a unique way of working through its tasks. SharePoint's configurability allows businesses to create bespoke workstations, whether through cloud storage, collaboration, or process automation.
What are the benefits of SharePoint?
Many companies embrace SharePoint for its different, often compelling, range of workflow features, from productivity to shareability. Microsoft's ever-growing toolkit, especially with SharePoint, has its many applications for any office space.
Better collaboration
It's used to encourage collaboration, especially where geographical barriers might be preventing teams from accessing essential and relevant information. Specifically, SharePoint helps teams share and discover relevant content, whilst trading feedback. More traditional document storage systems will struggle to feel as streamlined as SharePoint.
Smart search
Smart search functionality allows you to quickly and accurately retrieve information from a database sprawling with documents, policies, reports and more. For example, if a member of your team is looking for a policy relating to their place of work, SharePoint can help them quickly discover and retrieve it.
Cost-effective
If you choose Microsoft 365 as your virtual workspace, you'll already have access to SharePoint, or you can purchase it as a standalone service. Other costlier, more complicated alternatives may require an intranet setup to achieve the same level of connectedness and shareability as SharePoint.
Catalogue Information
SharePoint offers users the convenience of cataloguing information for a variety of uses. The feature called 'Lists' can be customised with columns, which further allows users to create a list on anything. For example, colleagues can track monitors and other devices used for home working, by using custom columns to create a directory of information that is manageable and easy to locate.
This feature can be further enhanced by creating apps using PowerApps that make use of SharePoint lists.
Create, organise & share
Content is at the centre of SharePoint. For larger businesses, where content creation starts to feel saturated, it becomes harder to control, catalogue and locate files. Yet, through automation processes, SharePoint can be used for better management of this. For example, you can expire documents that are time-sensitive, or manage permissions for projects that improve the productivity of certain teams.
Communication that matters
Managers and their teams are often looking to improve the ways they communicate and stay connected. This is especially relevant when distances, either geographic or other, can keep teams apart. SharePoint's emphasis on shareability means that teams can connect over social profiles, mutual interests, news, shared reports, statuses and more. It can even be used to help a company communicate its sense of culture.
---
Verdict
Surveying the market for a multipurpose tool to help your team connect, share and discover relevant information is an important task that can't be rushed. The value of communication, sharing, storing and retrieving documents and information is a gateway to a better business operation.
---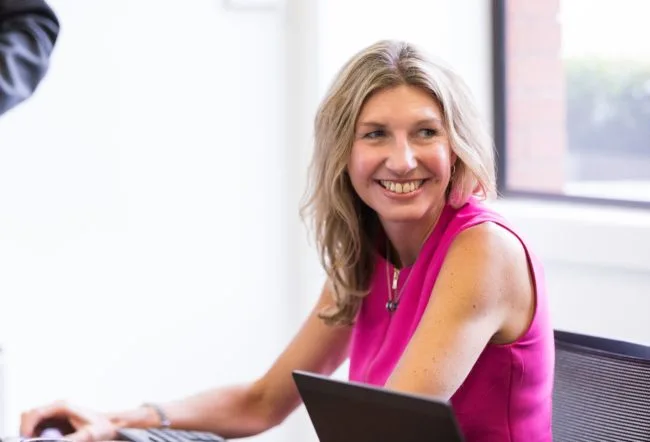 Bring organisation back into the office with SharePoint & Microsoft 365.
ramsac offers Microsoft 365 integration and consultancy services for businesses looking to capitalise on the benefits of a smarter, connected workspace.