Is Hot Desking Safe?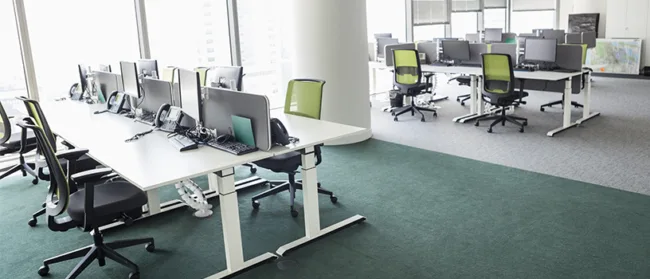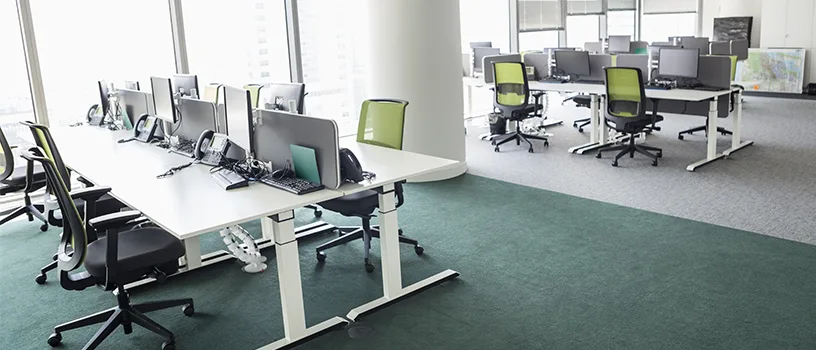 Posted on June 16, 2020 by Dan May

With most organisations now planning their return, or having already returned, to the office, many need to reduce the capacity of previously full workspaces in order to maintain social distancing. Many businesses are considering 'closing' alternate desks, and others are wanting to capitalise on the benefits that remote working has helped us all to discover during lockdown. Through it all, one thing has become clear; the days of each employee being allocated their own desk, is becoming a thing of the past. If staff are going to carry on working from home two or three days a week, it makes no sense to invest in real estate that will remain at 60% capacity. Hot desking is the obvious solution. But, with hygiene being of primary concern right now, business owners need to consider; is hot desking really safe? In this blog post we will explain how hot desking can be made safe in the current climate.
Hot Desking: COVID-19 Rules
Government guidance
It's worth noting that in recent government guidelines addressing the procedures that offices should follow to create a safe working environment, hot desking was mentioned. The overarching advice was that it should be avoided. We would certainly agree that the old way of hot desking needs a rethink, but there are plenty of ways you can make sensible adjustments that make hot desking just as safe as regular allocated seating.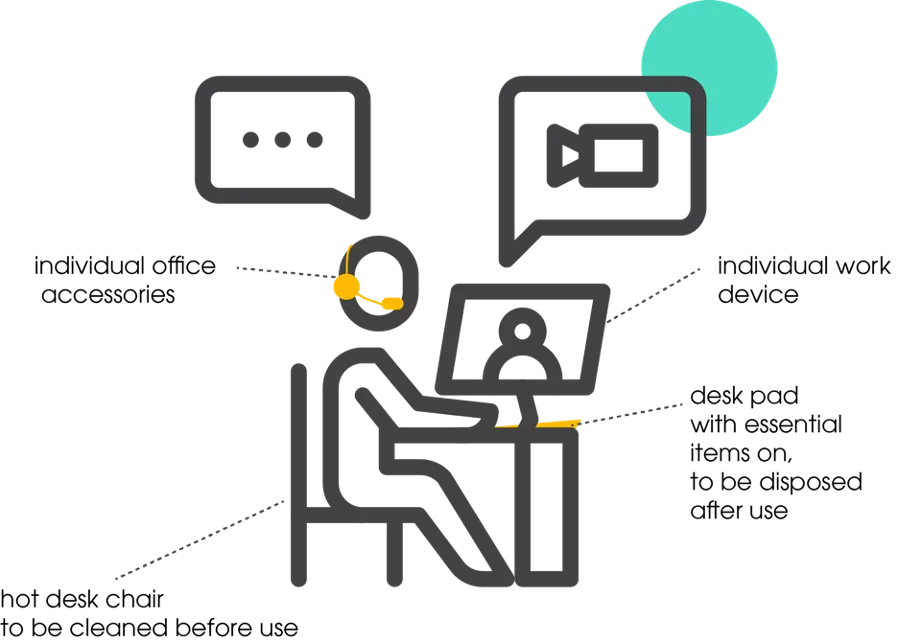 How to make hot desking safe during COVID-19
IT equipment must be a personal issue
The first obvious adjustment has to be that IT equipment becomes a personal issue. For hot desking to be safe, staff will need their own laptop. If users prefer to use an external keyboard and mouse, these too need to be issued one per person, either being stored in a locker, or carried between home and the office in an appropriate bag or case. Phones too should ideally be removed from hot desks, and employees should be making use of mobile devices or softphones wherever possible. If your phone system demands a handset on the desk, consider a supply of antibacterial wipes and ideally, a personal issue phone headset to help make hot desking safer during COVID.
Clean and clear desk policy
No one wants to work on a desk surrounded by other peoples photos, pen pots and fluffy toys. For hot desking to work properly, desks need to be 'reset' each night with personal belongings being taken home or stored in a locker. Part of hot desking rules during COVID-19 should be that office cleaners are instructed to clean every desk, every night. This will be much easier if the surfaces are left clear at the end of each shift.
Social distancing
It's clear that social distancing is here to stay for some time to come. To make hot desking safe then, you need to sit down at your current desk with a tape measure and work out the best order to have people seated, in order to maintain recommended distances. Consider a system of 'red' and 'green' desks and how these can be clearly labelled.
Building a rota system
Hot desking may be possible, but hopping from desk to desk in one day will definitely be a thing of the past. The capacity of the office will not be the same as it was before the government advised everyone to work from home. When you've worked out how many 'green desks' you have, consider making a booking system so that people reserve their desk before heading into the office. This is one way to ensure you don't break hot desking COVID-19 rules by going over your initial safe capacity levels. Unless you can fully clean a desk in between users, consider a system of marking a desk that was used in the morning, as 'dirty' until the cleaners arrive and reset it for the following day.
Extra hygiene measures
To reduce the spread of the virus when moving back into the office, it's important that extra hygiene measures are taken in all areas. Cleaning should be maintained every day, especially when hot desking. Chairs, desks, and any other equipment left on the desk (e.g. monitors and keyboards) need to be wiped down before and after use. Ask staff to do this on arrival and departure, and provide appropriate products to do this. You should also put in place regular additional cleaning to the normal office cleaners. Some organisations are looking at introducing disposable desk pads, whereby any personal items are placed on these during the working day. To make hot desking safe, the pad is disposed of when work is finished.
Meeting rooms
Whilst not strictly hot desking, meeting room capacity also needs to be looked at, and huddle spaces should probably become single-user desks for the time being. With reduced meeting room capacity and an increase in the hybrid work environment (where some employees are at home and others in the building), consider what you need to make conference rooms work effectively. This could be large display screens, wide-angled webcams, and software that allows users to quickly set up room-based video calls. An efficient, working meeting room will become an increasingly important feature of the post COVID-19 office. The pandemic has brought a new way of thinking on how office landscapes will change and be maintained.  Employee concerns should be at the forefront, and the returning of hot desking in the office should be taken with caution and sensitivity. Workplace culture in general should prompt the idea of positivity and safety at this time, as staff re-enter the office landscape. It's important for your organisation to consider the various ways that office working can be reintroduced safely, and to make hot desking safe if that's one of the route's you'll adopt. Learn about how we started reintroducing staff to the office at ramsac, and the reasons why. For more information on considerations of social distancing in the office, take a look at our socially distanced office video.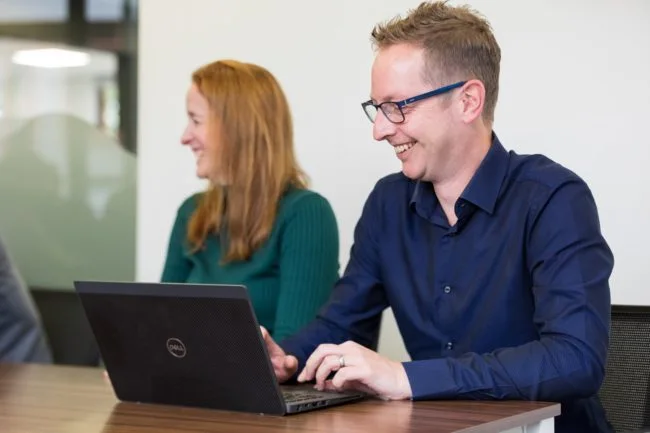 Social distancing in the workplace
Coronavirus has presented logistical and technological challenges to all organistions, check out our socially distanced office video for help reopening your office