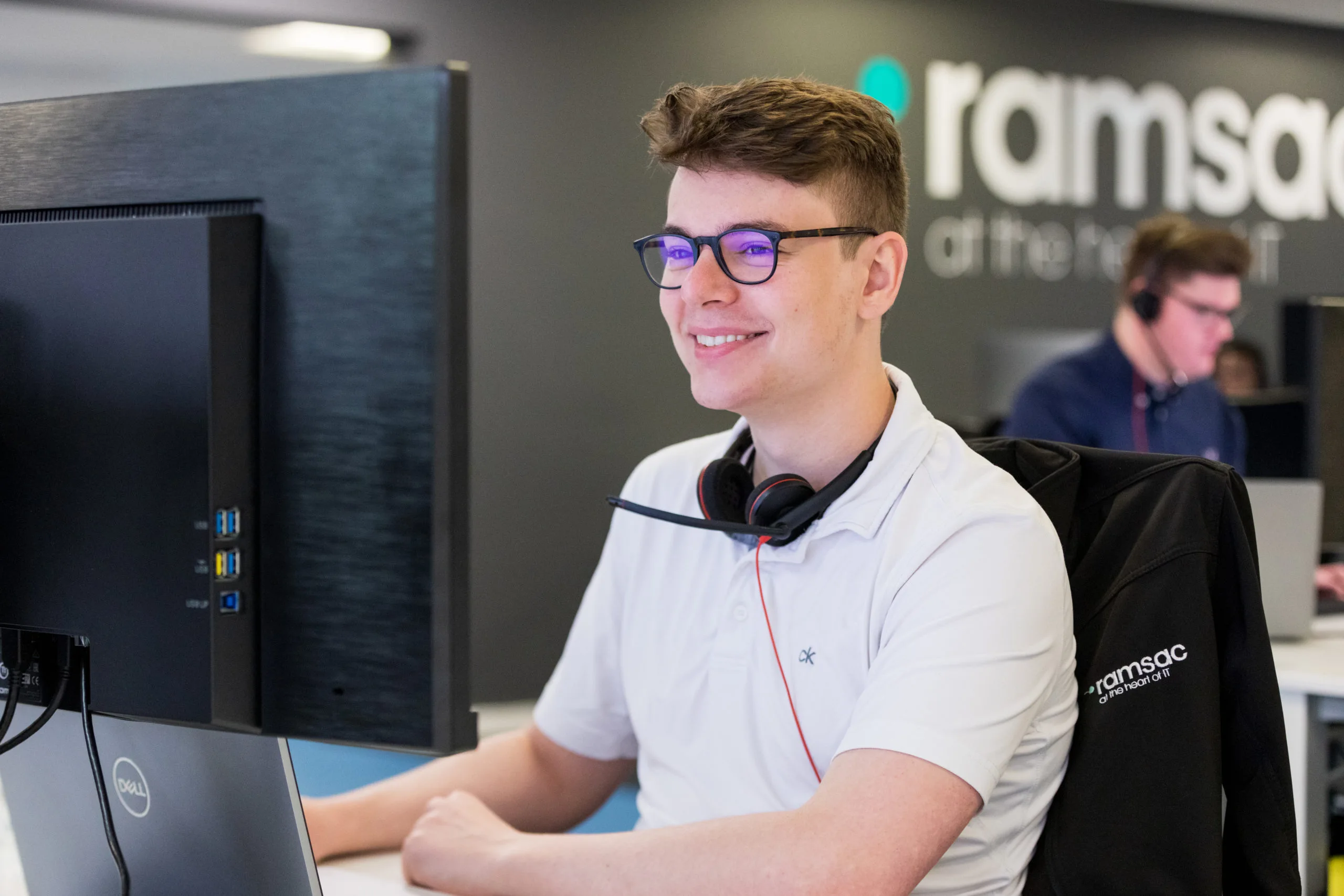 Recruitment event
Are you ready to start your IT career journey?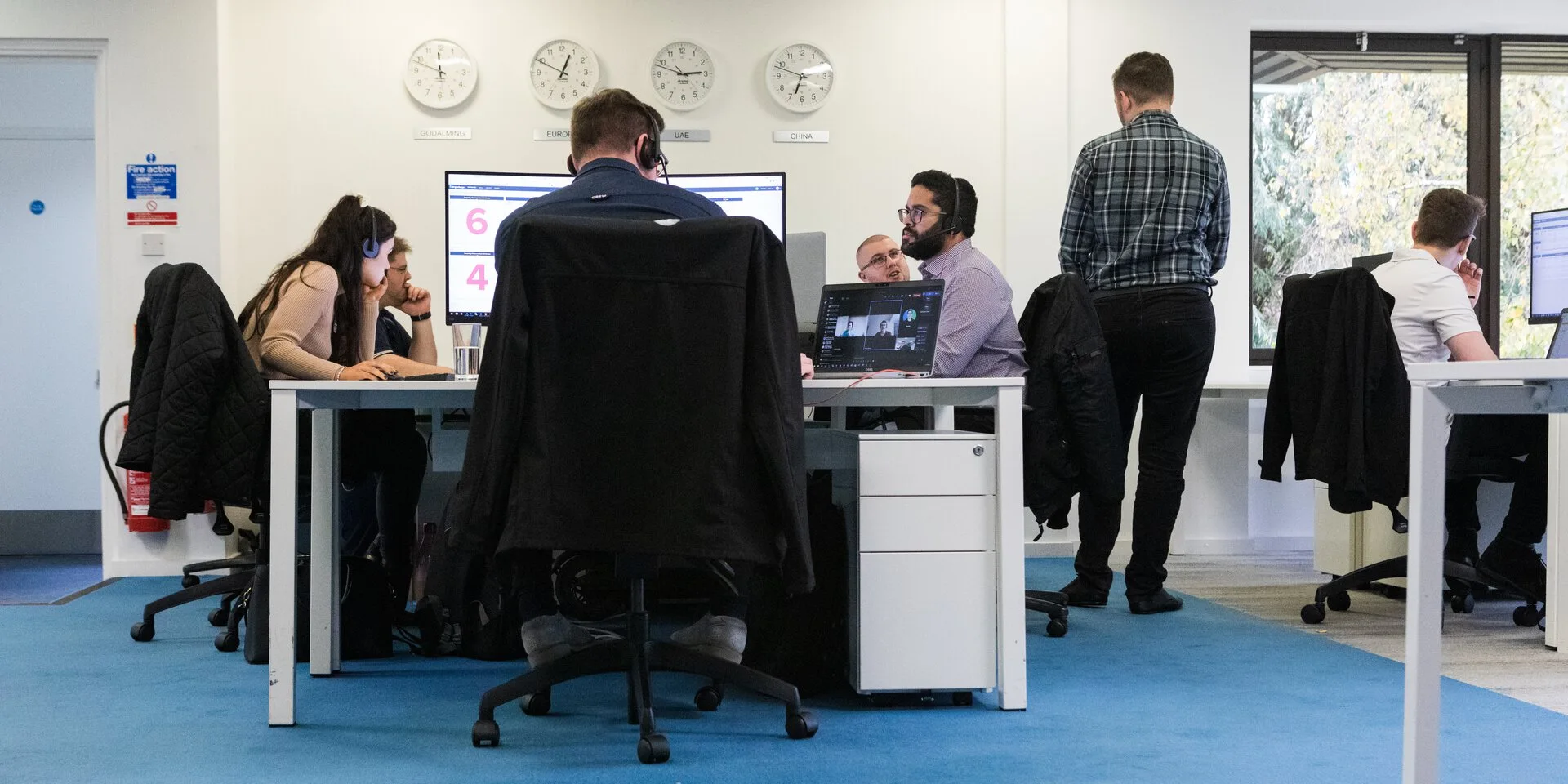 ramsac have a range of role across various teams, including trainee and apprenticeship roles for any looking to start their career in IT.
Join us on Thursday 22nd June for our ramsac recruitment event, pop in, have a drink and a tour of our offices. This event will give you the opportunity to have a chat, and find out what ramsac can offer you for your next step.
Register your place
Thursday 22nd June
Visit our offices for our recruitment event
Date: Thursday 22nd June
Time: 5pm-7pm
Location: Compton House,
The Guildway Campus,
Old Portsmouth Road,
Guildford,
GU3 1LR
Callan Breare attended one of our recruitment events in 2021, he joined us as a Support Apprentice and has now finished his apprenticeship and is now a Support Consultant
"I attended as I was looking for an entryway into IT which could also get me some qualifications. My main take away from the recruitment event was the apprenticeship opportunity and how friendly everyone is (and still are)! The opportunities to develop at ramsac have had a huge impact on my career as I am now a full 1st Liner with a good bit of experience under my belt."

Callan Breare – Support Consultant at ramsac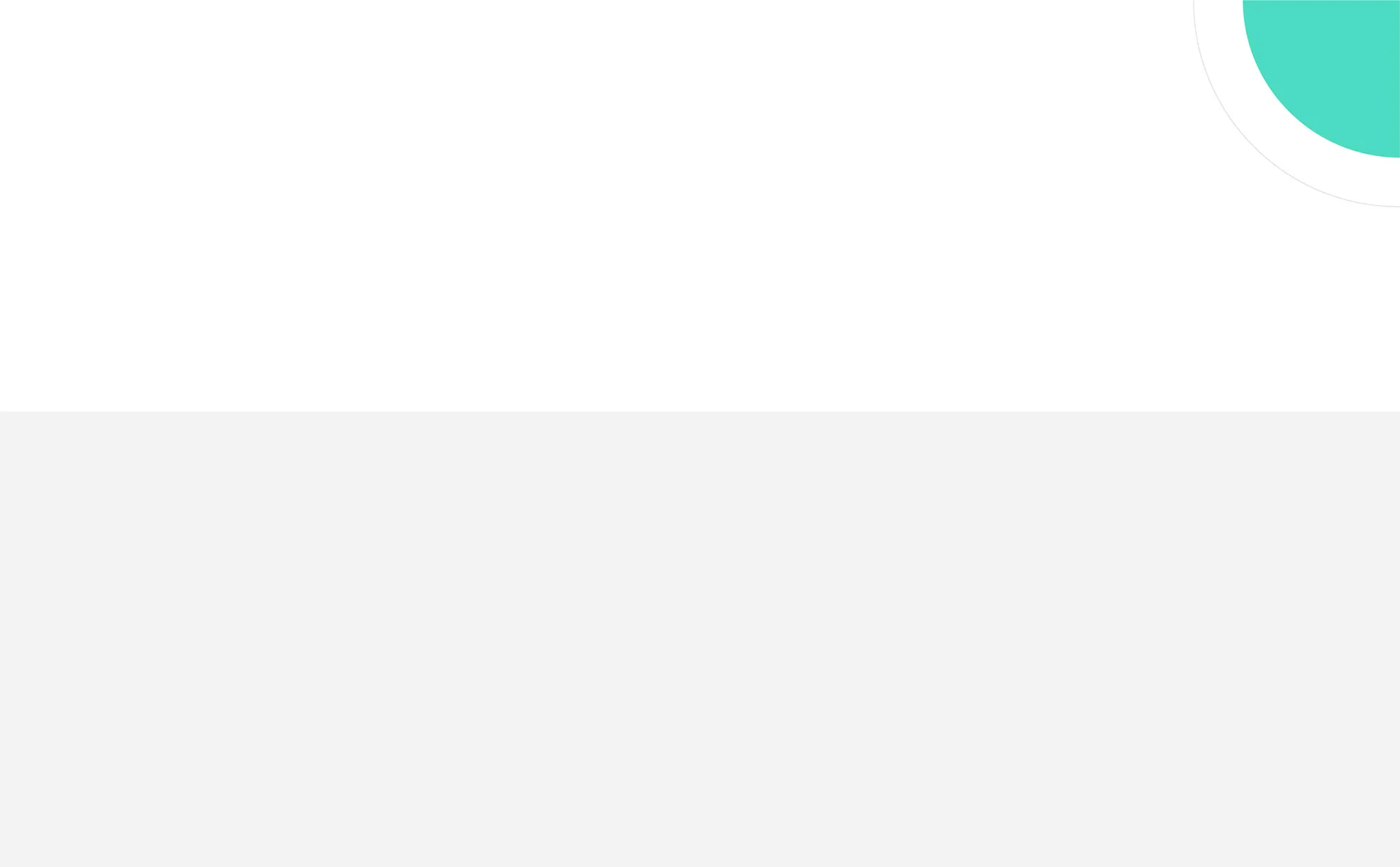 Connor McGrath, attended one of our recruitment events in 2021 and is now working as a Support Consultant at ramsac.
"I attended a ramsac recruitment event as I was looking for a career rather than just a job. The best part of it for me was talking to real people that work here during the process. Fielding any questions and setting realistic expectations too. My biggest takeaway was ramsac is a great place to grow. There were stats for who has been working here and had promotions, info on apprentices etc. All which showed someone at my level then that ramsac are looking for the right people, not just the most qualified and will invest in those people.
Sam Turner, attended one of our recruitment events in 2021 and is now working as a Support Apprentice at ramsac.
"From the second I walked in the door I was warmly greeted by the team. The whole careers event was very insightful and provided me with so much information about the company which made me realise how great it would be to work here. After the event Chris arranged for me to do work experience here and following that I knew ramsac would be somewhere I would love to work. ramsac really stood out to me as one of the leading businesses to work with in the IT sector, and it appealed to me greatly."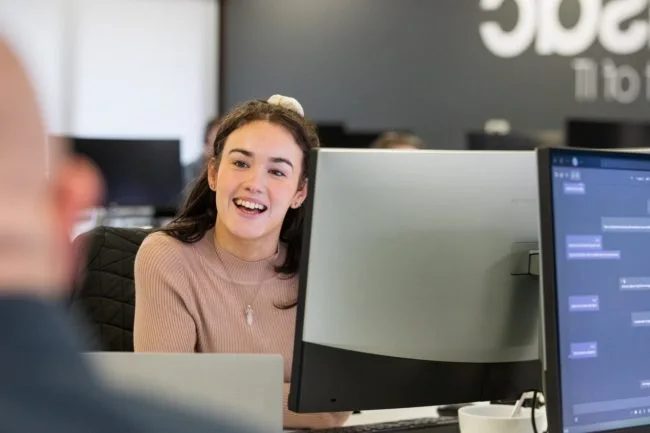 More questions?
If you are unable to attend the event or are unsure if ramsac is the right organisation for you, visit our careers page for more information on working for ramsac or contact our People Manager Chris Bett who will be happy to discuss further.