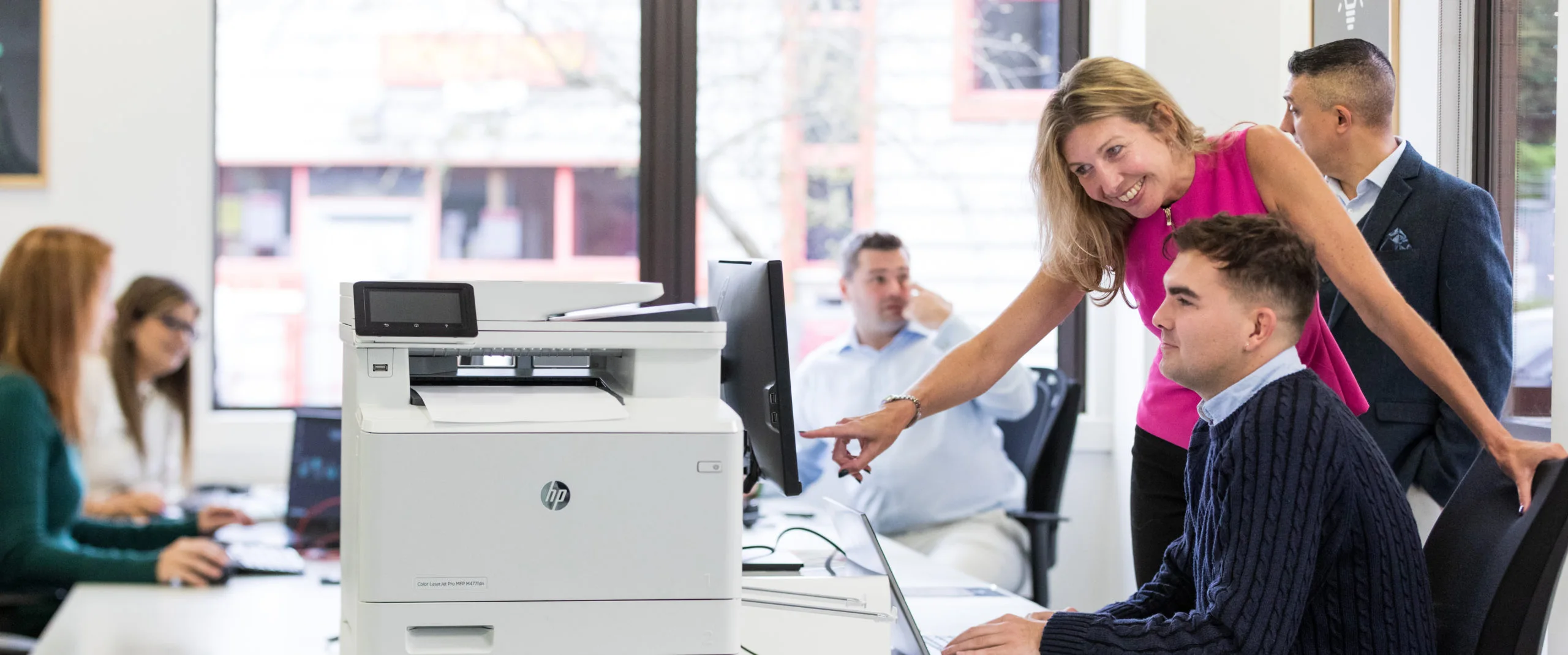 Ensure your business is prepared for unexpected data loss
Data loss, whether that's malicious or accidental, is one of the major risks any business needs to manage. The impact of losing data ranges from at best, inconvenient, to at worst, criminally negligent. As more vital services have moved to cloud, many businesses seem to have forgotten the importance we used to pay to a solid back up regime, but it is no less important now than it ever was.
Having a cloud backup solution in place means that, even in the event of data loss, your business' data is still locatable.
Tell us how we can help
Cloud backup for business
Businesses are storing and relying upon more data than ever before. Whether it's on traditional servers in their building, cloud based servers such Azure or Amazon, or in the cloud on SharePoint, Dropbox or similar. Wherever data is stored, there are always security risks, as viruses, ransomware, accidental deletion, corruption and other data breach risks are still a threat. In fact, analysts point to the fact that 32% of businesses are impacted by data loss in the cloud at some point, with the most common causes being user error (64% of cases) and malicious attacks (20%).
Whilst many cloud services have an element of resilience built in, having an additional third party cloud backup solution allows organisations to quickly and easily recover from data loss and avoids the proverbial 'all eggs in one basket' scenario which many businesses find themselves in.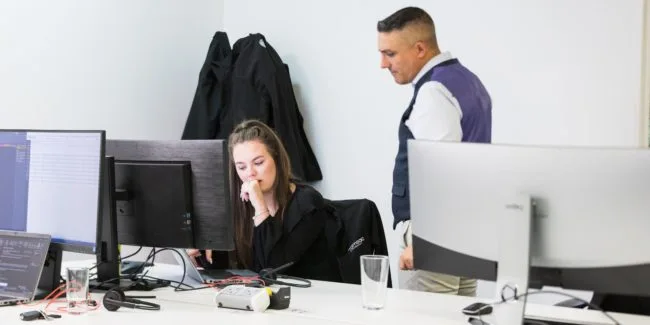 What our cloud backup service includes
We know that your data needs to be kept safe and backed up. That's why we've designed our service to provide you with the peace of mind that your data is protected.
Secure backups & storage
Entrusted with your data, our experts will ensure that it's regularly backed up and stored safely.
Unlimited capacity
We understand that businesses produce a lot of data. We offer unlimited backup of mailbox storage capacity (including emails and conversation).
Third-party protection
Data can be stored with a trusted third party, and doesn't have to rely on specific set limits. There's no risk of having 'all your eggs in one basket'. Some people also refer to this as an air gap.
One-click restore
If you do need to restore your data, it's as simple as one click. Our service allows easy restore, no complicated processes. Why do you need a cloud back up?
It's never great to have all your eggs in one basket. Even if a cloud provider offers the ability to restore files, you are still at risk in a number of ways.
A reliable backup strategy prevents costly data loss and allows you to restore what you need, when you need it.
Data can be accidentally deleted or overwritten
If your data store is encrypted by ransomware, it can encrypt your entire data store which can be slow and difficult to restore
If a key provider has a failure, or ceases trading, you may lose access to your files
The ability to restore a previous version is not the same as the ability to go back to a given point in time, or to recover a full data set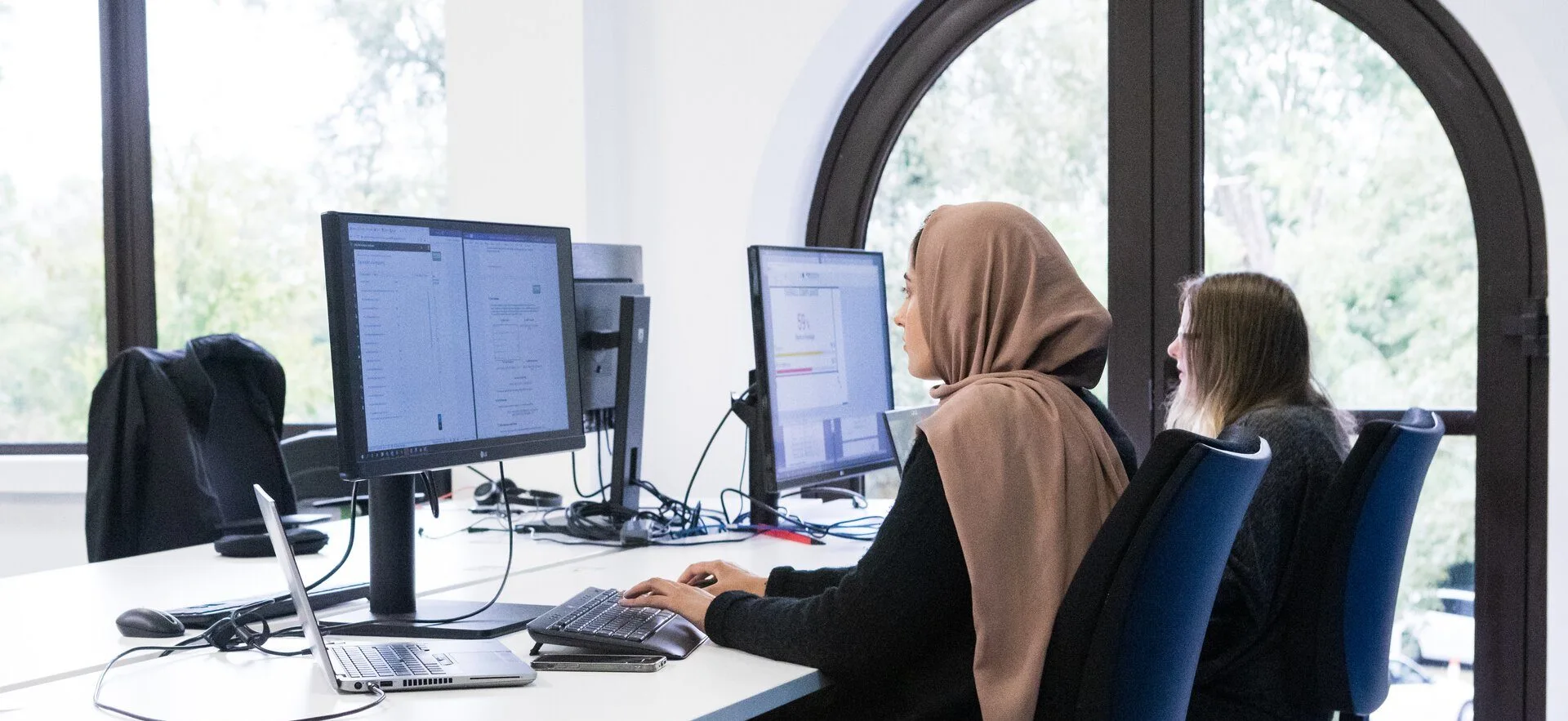 The benefits of cloud backup for businesses  
Data disasters can be hard to avoid, especially when it's caused by human error or an unexpected hardware issue.
But, if data is ever lost or stolen, a third-party cloud backup solution can offer protection so that it can be restored quickly and efficiently.
Mitigate costs associated with data loss
Accurately and easily restore data
Backup data remains in the Azure environment (to ensure compliance and security)
Remove reliance on single-point storage solutions
Why choose ramsac's cloud backup solutions for business?

Advanced solutions
We use a variety of advanced backup solutions to ensure that no matter what happens, your data is safe.

Adaptable
Cloud backup solutions can offer new, creative advantages for businesses. Our experts help you find the best fit.

Cloud migration
experts
We're trusted experts in cloud migration. We help with all aspects of relocating your apps and data to the cloud.

Customer
Satisfaction Survey
All our clients are invited to provide a quick rating of satisfaction when we close a Support request for them. Find out what they had to say.
What our clients say
★★★★★

"Having a support company there who conduct regular checks of the network, monitoring things like server capacity and everything else that needs to be looked at on a daily basis. I can't tell you how beneficial that is."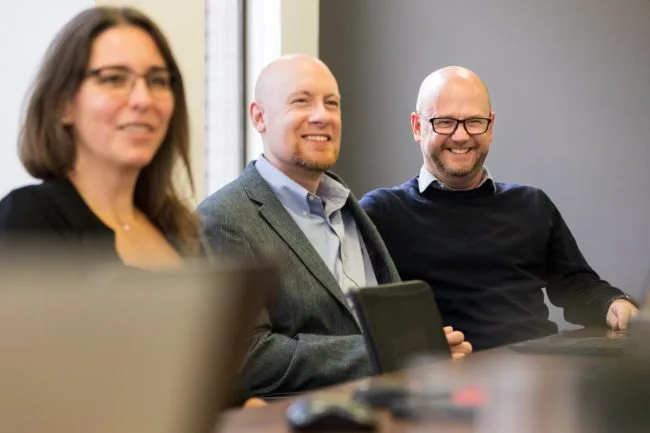 Feel reassured – discover how we can help
Without backup, your data is at risk. Prevention is the best cure – that's why we've been helping businesses just like yours prevent data loss by using third-party backup protections. With this extra layer of protection, you can have confidence that you can restore what you need in one click.