Are you planning for Coronavirus (COVID-19) in your business?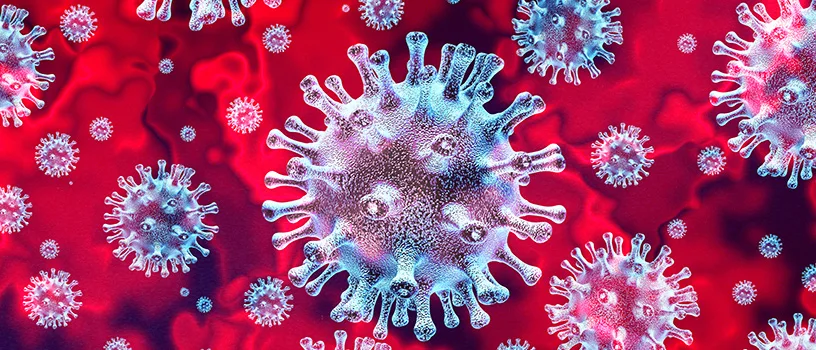 Posted on March 2, 2020 by Louise Howland
With cases of Coronavirus increasing by the day, this is the week to take action to review your business continuity plan and to test your organisation's ability to work from home.
Your planning
Whilst the situation is very much subject to daily change at present, and whilst Covid-19 is not currently at Pandemic levels, we can learn from other pandemic outbreaks in recent years, and can sensibly predict that more remote working is likely to be needed over the coming weeks. We've already seen examples of schools and workplaces being closed for 14 days by Public Health England, and it's likely that as the virus spreads, more people will be asked to self-isolate. It is therefore essential that you consider your ability to send staff home to work. If your office is closed for 14 days, you don't want to lose all productivity for that entire period. It is therefore essential that your remote working policy is fully tested as a matter of urgency. In the past, we have seen many organisations leave it until their office has been cut off (by snow for example) before they have issued instructions to normally office based colleagues, on how they can access systems remotely. Whilst some clients are fully cloud based, others depend on VPN connections to work remotely. You need to consider whether you have enough licenses and bandwidth if suddenly, your entire team will be working from home, rather than perhaps a handful that do so routinely. You also need to consider what services will work remotely, thinking about phone systems, email, access to files, CRM systems, finance systems etc. If any of your core platforms are not routinely worked on remotely, now is the time to test and plan.
Questions to ask of your organisation:
1) If you start to see unusually high absenteeism and several of the team are coughing and feeling unwell, what are the implications? Who can work remotely? Do you need to make further allowance for this? 2) What happens if a key supplier has to close? Or are there any members of your team that have unique skills or knowledge? What are the implications of this and how can you reduce the risk? 3) What would happen if the DoE decided to close schools due to staff shortages and to limit the spread of disease? If 50% of your staff who are carers called in to say that they must stay at home to look after their children or dependants, what issues does that raise? 4) How will you deal with staff who don't attend work? What do your policies say? How will you deal with the workload? Think about how many people are needed to provide your service too, if your staff numbers were to drop to just 20% what does that mean to you? 5) Another gloomier consideration is what happens if a member of your team were to die? How do you communicate this? How do you support your team and their natural grief? What happens to that person's desk or email auto-response? It seems callous to be thinking of this but unfortunately, we've witnessed this in other businesses (for other tragic reasons) and we've seen how hard it is to think about these things in the middle of the crisis. 6) Then there are press considerations, if news of your colleague's infections is picked up on social media how do you deal with the inevitable interest from the media? Who deals with them? 7) You might also consider a scenario where you need to boost your numbers using temporary staff -what could they usefully and successfully do? Can you do anything now to help plan and prepare for that situation?
Our advice for this week is:
Thoroughly test your business continuity plan and think about all the questions raised in this blog
Test your remote working plans to ensure that they work as you expect them to. In particular, test remote access to applications used by staff that don't typically work remotely, and test what happens if a larger group of employees than usual, need to work remotely
Communicate your plan for a full pandemic to your employees to reassure them there is a plan in place
If appropriate, communicate with customers, partners, suppliers and other stakeholders of the organisation to check their plans for a full Covid-19 outbreak
Encourage any unwell employees to stay home. You may need to adapt sick leave policies to support this
Identify your employees or departments with critical skills to ensure a backup plan is in place if any of these are affected
Cancel non-essential travel and all travel to the most affected areas
Provide tissues, alcohol-based hand sanitiser (antibacterial hand gels) and encourage good hand hygiene
ramsac's planning
We appreciate that as your IT partner, ramsac probably forms a key part of your wider business continuity plan. To reassure you, we have a very well tested plan for ensuring our full team can work remotely. In the event of any advice to close our Godalming office, all of our staff will be able to work remotely, meaning that IT support and monitoring services will be unaffected by any closure. At this stage, we are not planning any changes to our client site services, but we are watching the Department of Health advice daily and we will respond accordingly. Of course, if your own premises are subject to any Public Health or DofH guidelines, it's incumbent on you to keep us informed so that we can keep our own team protected. Esmat Faiz, Solicitor in the Employment Law Team at legal experts Barlow Robbins has provided advice on Coronavirus employment law issues in this blog. As the adage says, if you fail to plan in business, then you plan to fail. The best time to consider disaster is when you're not in the middle of one. For help and advice on preparing your systems for additional remote working please get in touch by calling 01483 412040