Career Change – moving into IT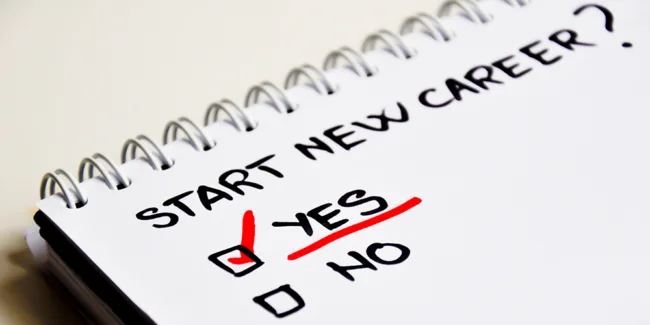 Posted on January 12, 2023 by Kayleigh Wilkinson
Moving into a new career can seem like a daunting idea. The idea of starting again, potentially having a pay cut or having to start below people who are younger with much less work experience than you, can sometimes put you off. However, when you have chosen the right career jump it can be nothing but a positive experience.
IT is often a misunderstood industry, people outside of the IT world are not fully aware about all the different areas which IT covers and think everyone who works in IT needs to be a computer whizz straight out of school.
At ramsac we pride ourselves on our diverse recruitment drives across all departments. Including:
Remote support
On-site support
Technicians
Security Monitoring
Sales
Customer Relations
Operations
Finance
This broad range of departments means that we have roles for technical and non-technical people and with varying levels in each department there is always growth opportunities and even a chance to move departments if you discover a particular love for one area of the business.
I sat down with two of the ramsac team who have made the jump into an IT career, to find out what the experience was like for them.
Chris White – From Motor Trade to Relationship Manager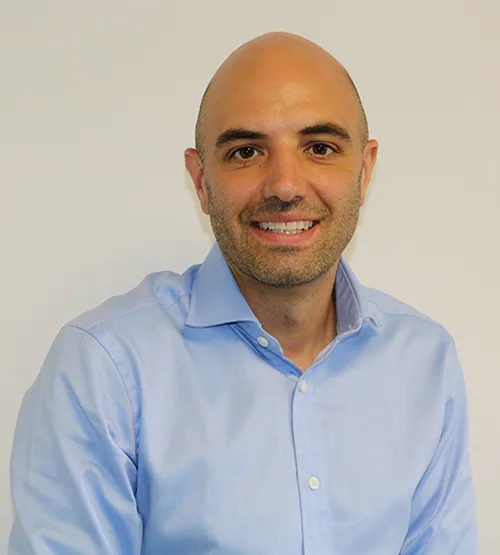 I had been in the motor trade (with the same company) for nearly 19 years. The trade was in a huge period of change, and I felt stranded in a company that were reluctant to adapt and modernise in line with the oncoming changes. This cemented my decision to have a total change of career.
I had always had an interest in IT, in fact I was officially our company's 'IT manager', which considering my lack of real hands-on IT experience, goes to show you how old fashioned they were when it came to technology. IT sales had always been on my radar, but I was concerned that I would have to completely start again on the bottom rung of the ladder. I imagined new to industry would mean cold calling clients and creating appointments for regional managers etc.
I had had a couple of interactions with cybersecurity companies in the past and was preparing myself for a few years of menial tele-marketing before stepping into a role of greater responsibility. This is when I came across the role of 'Relationship Manager' at ramsac.
During my 19-year career in the motor trade, mainly focused on car sales, I had always focussed my sales technique on selling my company and my own values first and the vehicle second.  This helped me secure many long-standing profitable relationships with my customers, rather than flogging any old motor to anyone walking through the door. With this in mind, the appeal of the role of 'Relationship Manager' where the focus was on building and securing relationships instantly appealed and offered me a much more attractive first step into the world of IT than I had first imagined.
I have been with ramsac now for just over 4 months and feels like I've been here for years. They are such a wonderful team and have been incredibly patient with me! I had a personalised induction program to ease me into the role giving me as much time to settle into the role as possible (And get my head around the never-ending world of acronyms). Learning was a shock to the system, having not really done so for 25 years, and it was exhausting to start with. However, after just a short time I have started to interact with my own clients, which has been incredibly rewarding in terms of job satisfaction, and I've surprised myself with just how much information I have absorbed!
I would say that shadowing my colleagues and sitting in with members of our team across the business has been invaluable in terms of understanding how an MSP operates. Just being in a busy office, surrounded by people discussing various problems has really been insightful.  This role is a far cry from the one I thought I was destined for and I do not regret the jump into IT at all.
Jack Barclay – from Police Officer to Tech Support Team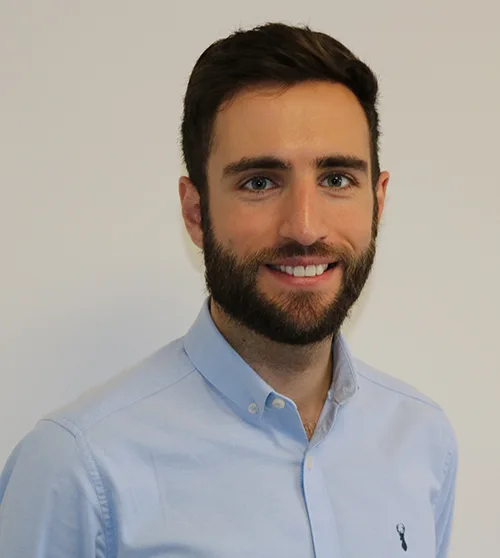 Before coming to ramsac I worked as a Police Officer for the Metropolitan Police Service. I had been doing this for 3 years and started to think about whether this was the right career for me going forwards. I realised that I was looking for a future proof job that I had an interest in and unfortunately the Police was longer that job.
I wanted to gain knowledge and experience in IT as I felt this was an area I already had some interest in and I could see scope to progress in this field, in a growing company, and build myself a career I would enjoy as well as learn in. The idea of starting again in a new industry was a little scary but I took a leap of faith and I am so glad I did.
When I started with ramsac in the support team I had very little knowledge of IT so the learning curve has been steep.  There is a lot to learn however I'm very lucky to work for ramsac where help is always on hand and there is no such thing as a "stupid question".  ramsac choose their employees very carefully and I'm very pleased to be part of a fantastic team of people. The business is focused on people and employees, unlike in other sectors, I do not feel like just a number but a real part of the team, even after a short amount of time. 
Careers at ramsac
ramsac focusses on providing expert-led IT services to businesses across multiple sectors, all from our bustling headquarters in Godalming, Surrey. We employ a group of dedicated and talented individuals, each of whom we're proud to support along their professional journey.
ramsac has a range of challenging and rewarding IT careers on offer, from technical and marketing positions to administrative and management roles. Find out more here.