Changes to Microsoft Teams: In-meeting sharing and guest access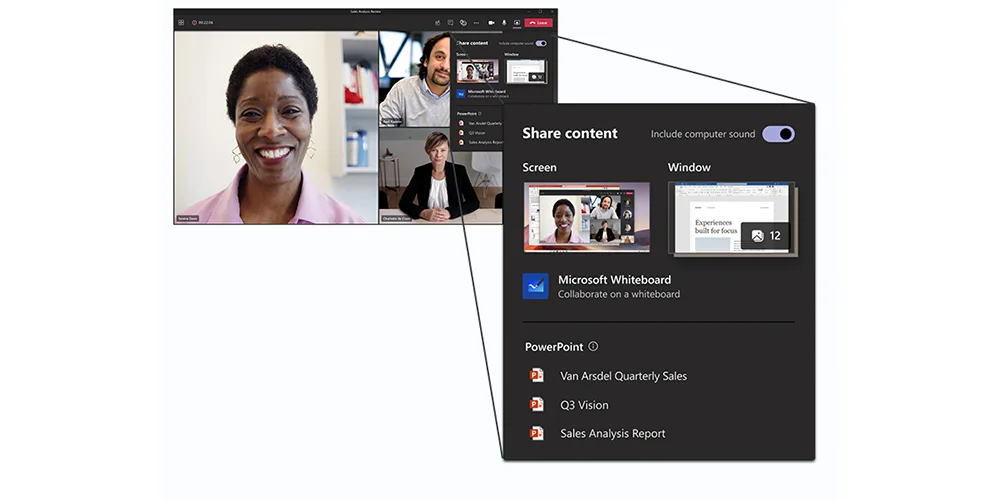 Posted on February 1, 2021 by Louise Howland
Microsoft are constantly looking for ways to refine and improve the Teams application, two updates coming in February/March are:
Changes to how users will share content during meetings
Changes to the default settings for guest access.
In this blog we explain what these updates mean to users.
In-meeting share experience
This feature will be rolled out through February and March. When using Microsoft teams on a desktop (either PC or Mac) users will see a new design when sharing their screen, window, Whiteboard, or PowerPoint during meetings.
User will click on the usual sharing button

and will see the new layout below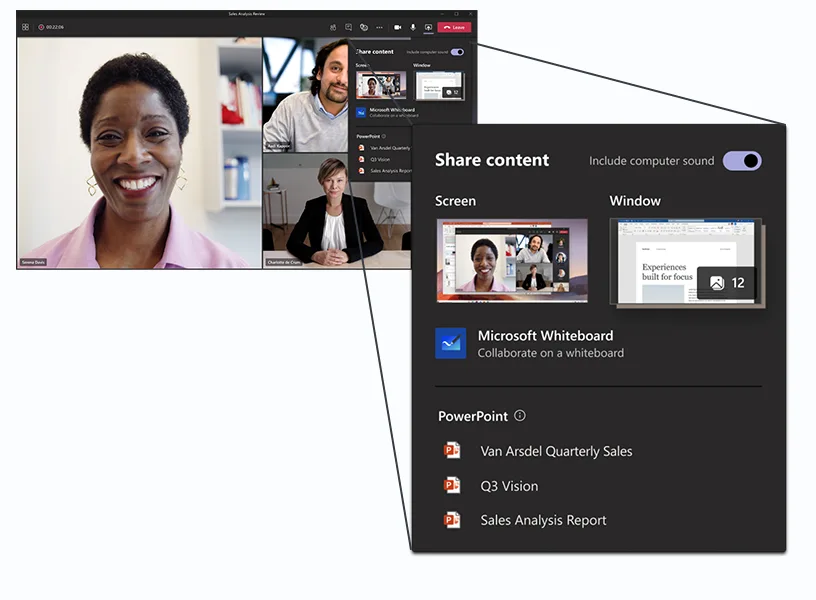 Changes to guest access
Within Microsoft Teams organisations are able to provide guest access to Teams and other resources to people outside their organisation, this functionality is currently turned off by default, and therefore needs to be switched on to allow the access. From the 8th of February guest access will be switched on automatically for all Teams users. This will bring Teams guest capability into alignment with the rest of the suite, where the setting is already on by default.
Organisations should consider if they are happy for Teams owners to add external guests to their teams, and should ensure sensitive information isn't being shared within the team. It is important to note it's not possible to control access to specific channels within a team, so by giving a guest access to a Team, they can see everything within it.
Organisations can choose to keep guest access disabled by changing the Guest access setting to "Off" instead of "Service default". Instructions for how to configure the Teams guest access settings can be found here: Teams guest access settings
If you are unsure which is most appropriate for your organisation and are keen to control access to information on your system, please contact one of our relationship managers who will be happy to discuss your options.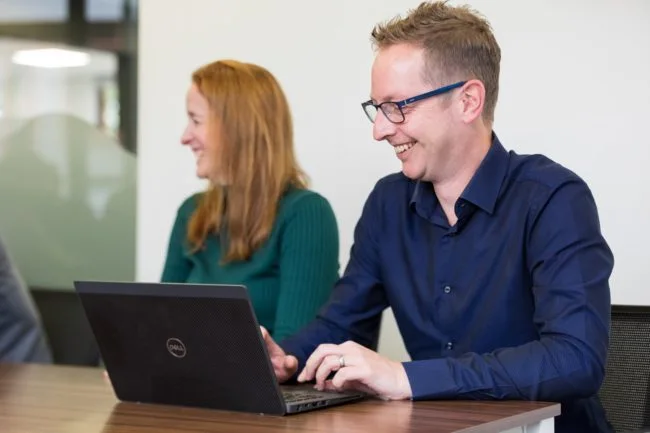 How to use Teams.
In our short demo vlog, learn how to use Microsoft Teams for chatting to colleagues and scheduling video calls with people both inside and outside your organisation