Google Slides vs Microsoft PowerPoint: the ultimate comparison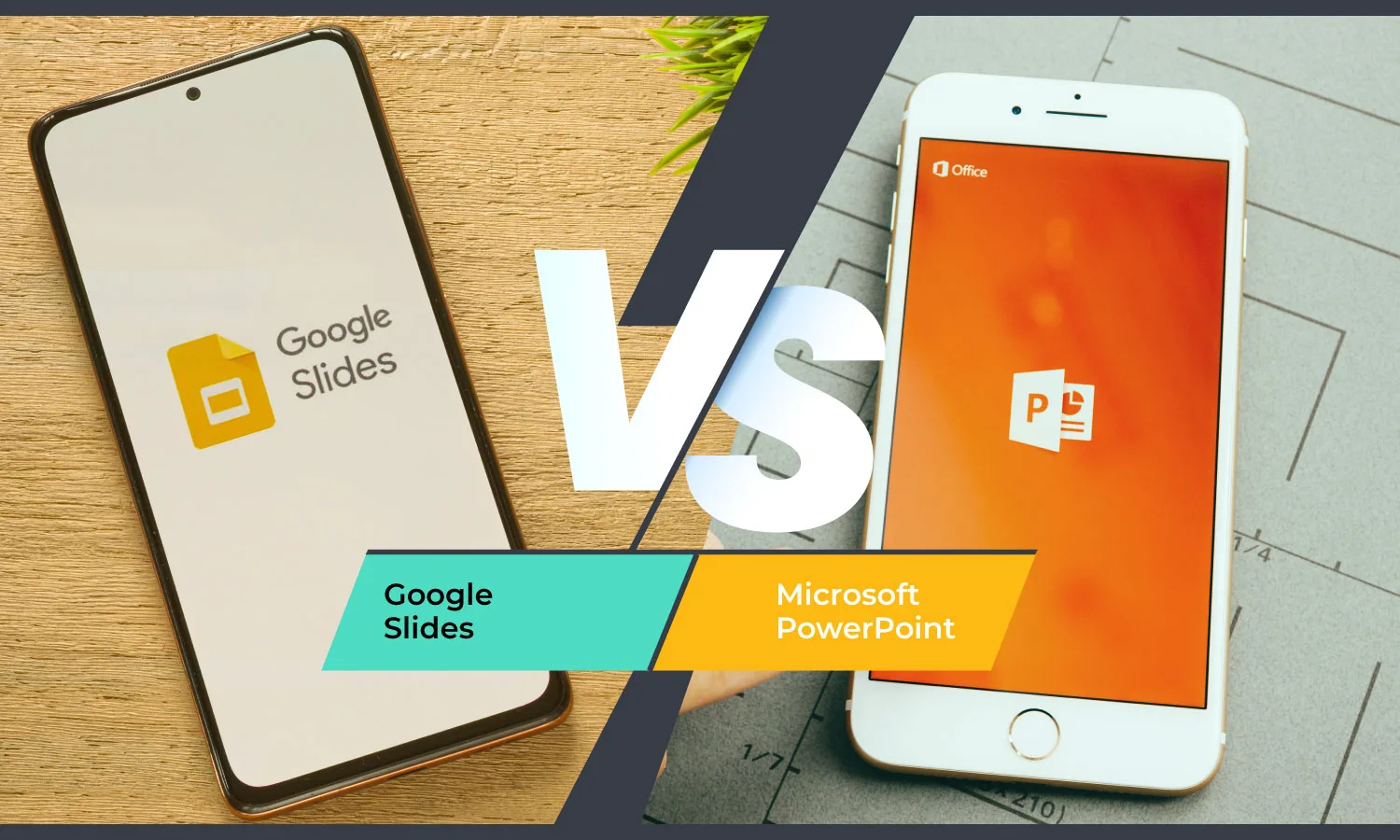 Posted on November 29, 2022 by Louise Howland
Today we're comparing two of the most commonly used business presentation tools; Google Slides and Microsoft PowerPoint.
Microsoft PowerPoint has been a staple of the business world, education and many aspects of our everyday lives since its inception back in 1987. Used over 30 million times a day, PowerPoint is still incredibly popular in 2022.
On the other side, we have Google Slides. A comparative newcomer released back in 2006, Google Slides has been quietly becoming a free presentation tool that is one of the few rivals to PowerPoint.
But which of these is the ultimate presentation tool, and how do they stack up against each other?
PowerPoint vs Google Slides: feature comparison
Similar in the sense that they offer presentation tools in a visually comparable manner, we compare the core features of PowerPoint and Google Slides:
1. Usability
Usability is a largely subjective experience. If you're more used to the way Google Workspace works, you'll of course be more likely to say that Google Slides is easier to use. However, if you've been using Office for years, then PowerPoint will be the obvious answer when asked which you prefer.
How easy is Google Slides to use?
Compared to the interface of PowerPoint, Google Slides is relatively lightweight. As a newer product, it hasn't got loads of legacy features and it does the basics well.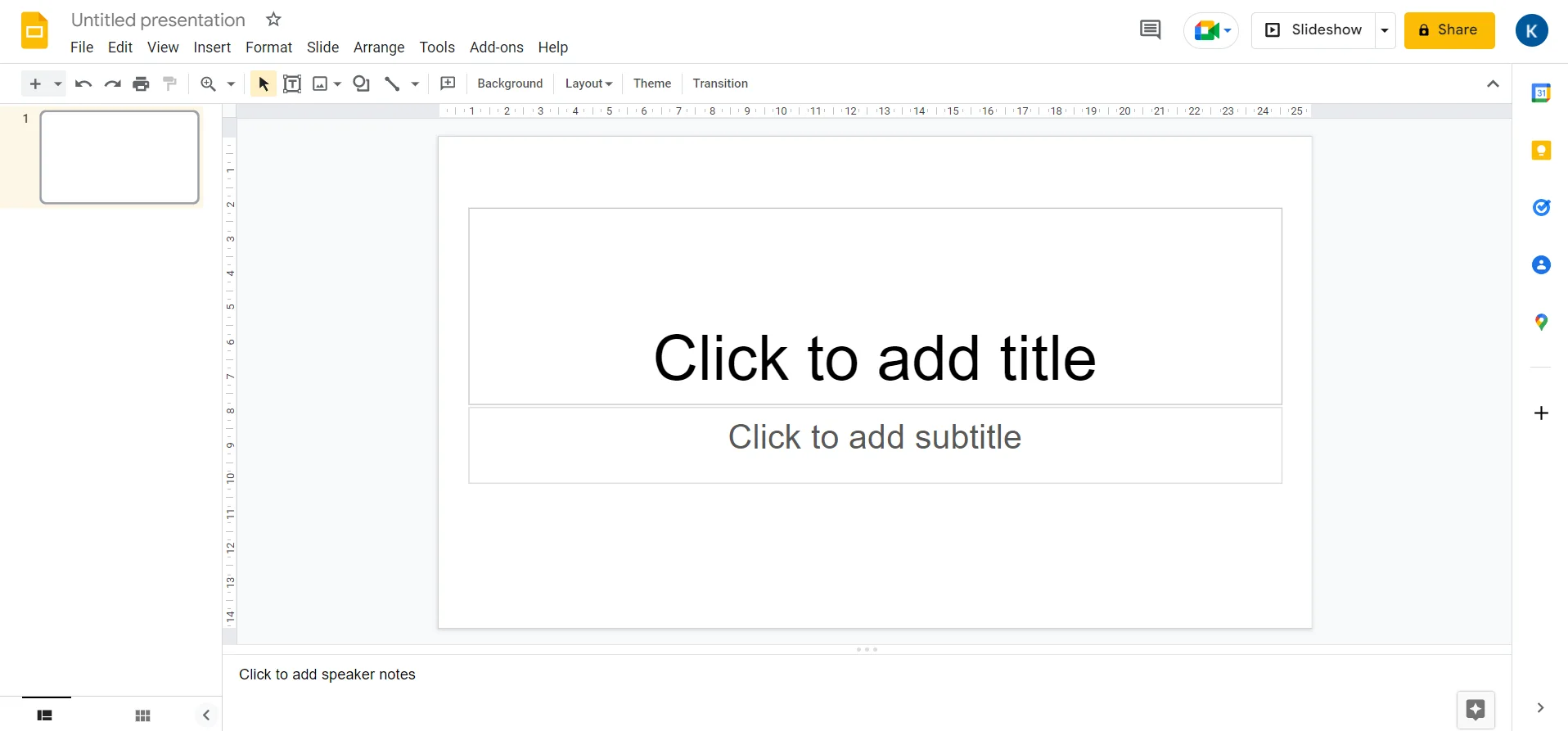 For a user who needs to create a presentation quickly and simply without loads of additional functionality such as for personal use or homework presentations, Google Slides is a good choice. However, for an advanced and more technical presentation, as is often needed in business settings, PowerPoint wins.
How easy is PowerPoint to use?
For those who want to make an advanced, technically proficient presentation, PowerPoint wins every time. Its functionality and features make it so much easier to create fantastic presentations.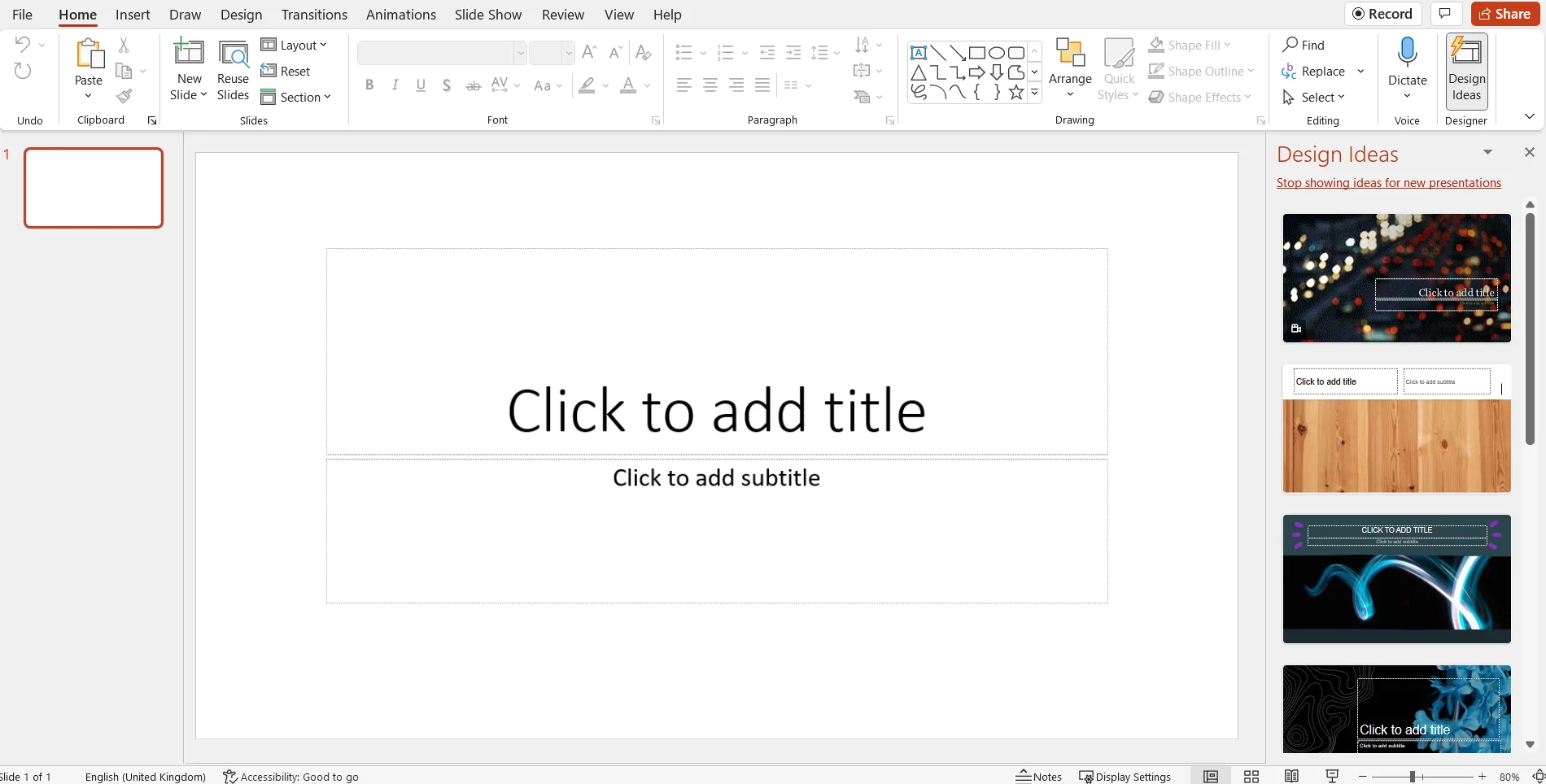 However, for ease of use, you do need a higher level of understanding to make a business presentation, but once you've learnt how to make the most out of PowerPoint, it becomes a flawless tool that levels up business presentations.
2. Storage/Backup
For storage and backup, it's an easier comparison.
How are Google Slides presentations stored?
Google Slides is fully cloud based, and there is no desktop version. You can only access Slides on browser, or on your mobile app. Everything is stored immediately on Google Drive, making it instantly accessible to other devices.
How are Google Slides backed up?
As everything is auto synced to Google Drive, backup is through Google Drive itself.
How are PowerPoint presentations stored?
PowerPoint is a traditional desktop based application that can be used with cloud storage when you have Microsoft Office 365, or as a purely offline tool without 365, although this is very rare these days! There is another version, PowerPoint Online, which has less functionality through things like transitions and animations but is fully cloud-based.
How are PowerPoint presentations backed up?
Regular backup/cloud sync on PowerPoint works with SharePoint or OneDrive, depending on where you save it. As OneDrive is commonly used by both businesses and for personal use, there's a very rare case scenario where someone might save to their device or a USB drive, but this is also an option.
3. Collaboration
If you're working on a presentation with your team, then you'll need to use a presentation software that enables collaboration.
Is Google Slides good for collaboration?
Google Slides, as a cloud-first application, is designed from the ground up for instant collaboration. You can type and edit in real-time, with changes highlighted by who is editing. If someone doesn't have a Google account, they'll show up as an anonymous character.
Is PowerPoint good for collaboration?
PowerPoint is good for collaboration, especially within an organisation. SharePoint version history also makes restoring sections easy if problems occur. PowerPoint Online is much better for external collaboration as the user does not need a Microsoft account to join, but the limited functionality can be a problem.
4. Templates/Themes
When it comes to templates, there is a clear winner. Both Microsoft and Google offer a range of carefully thought-out themes. We have only covered default templates available, not what you can download from the web.
What is Google Slides like for default templates?
Google Slides has 23 default templates, which are all very basic. There's nothing too special about any of them, but they do the job of being fairly smart and usable.
What is PowerPoint like for default templates?
Well, where do we start? There are so many different themes on offer, and each is tailored to specific needs. You've got certificates, pitch decks, photo albums, infographics, roadmaps and so much more!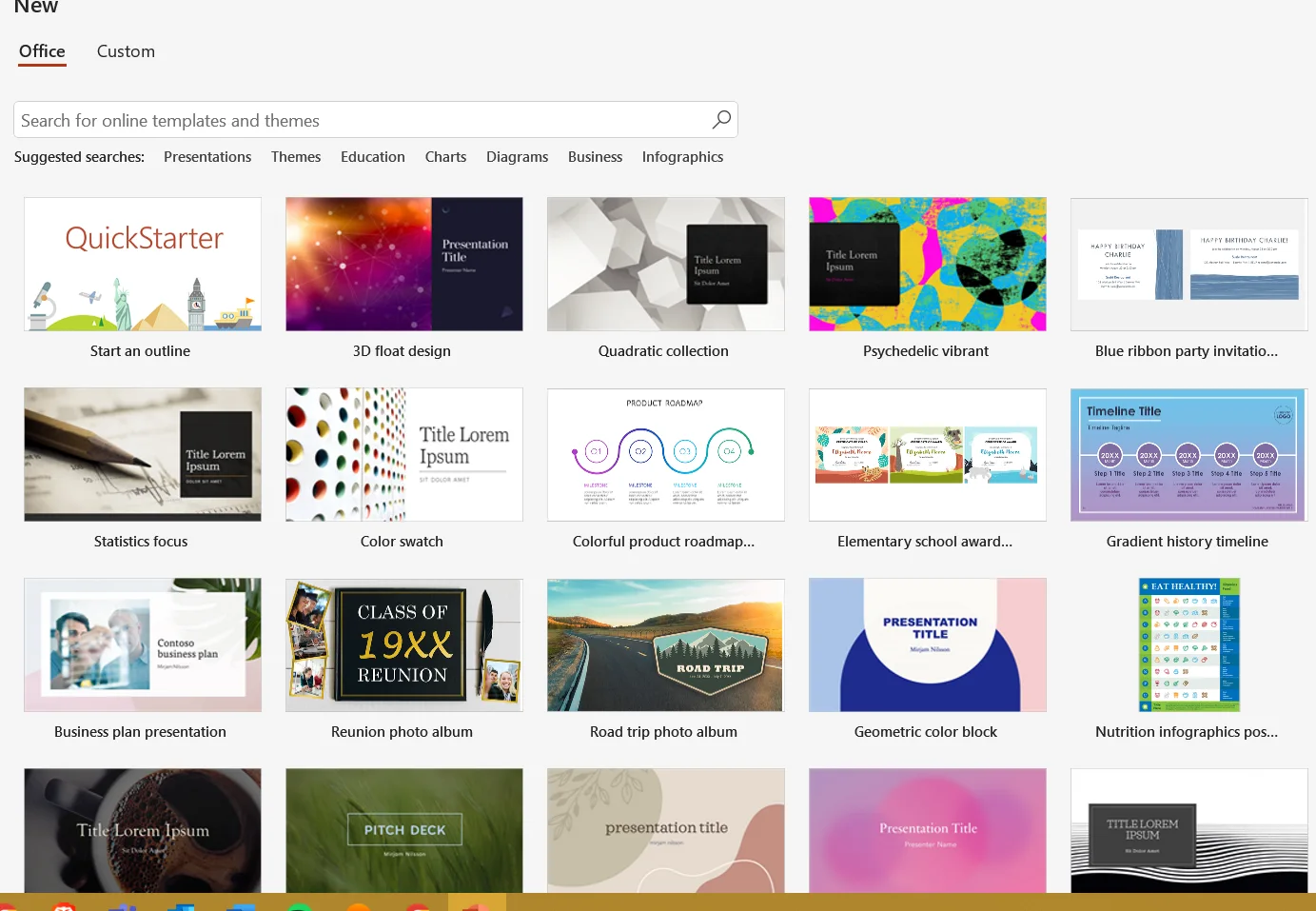 Microsoft know that the additional eye for design that a good PowerPoint needs isn't a gift for everyone, so they've made it so much easier with the hundreds of themes on offer. It's heads and shoulders above what Google Slides offers.
5. Cost and Value for Money
Is Google Slides good value for money?
Google Slides is completely free, so in that sense, it's the best value for money. However, the fact that it's free means that you're limited in terms of added extras. Like we said earlier, it's great for making basic presentations that are stylish and functional. However, it is free, and with a free product you get the basics, and only the very basics.
Is PowerPoint good value for money?
For access to PowerPoint, you'll need a Microsoft 365 or Microsoft Office licence, which starts at £59.99 annually for personal use or £4.50 per user per month for business users. This means that it is good value for business users, as a regular user can get the most out of it for a reasonable price. And, you're not just paying for PowerPoint either, that cost covers the entire 365 sphere so Outlook, an email address, Word, Excel and so many other tools.
Are you looking to make the most out of Microsoft?
Speak to ramsac today. We're experts at Microsoft 356 migrations, and can help you to take full advantage of your Microsoft Office 365.