What is a Microsoft modern workplace?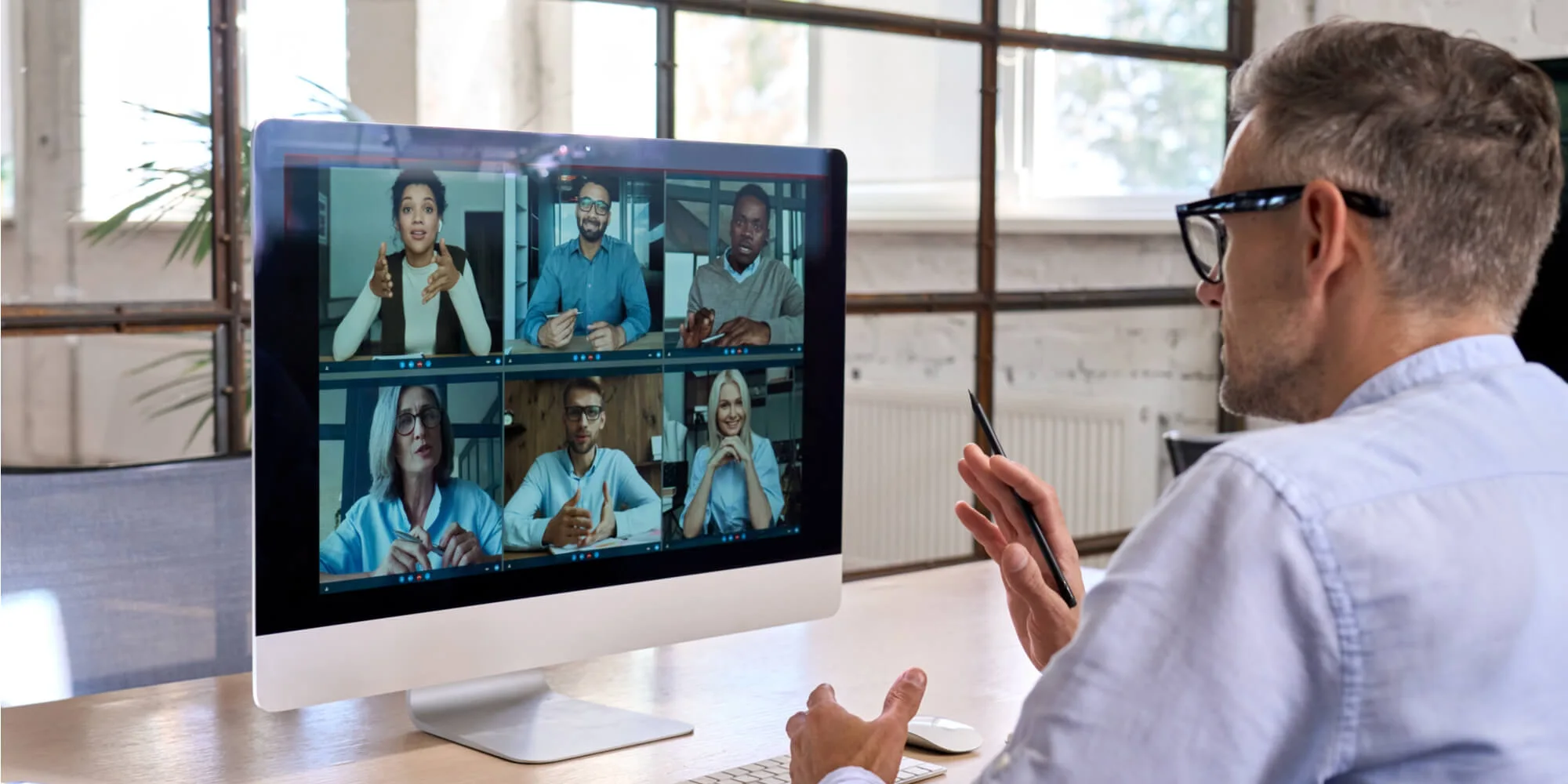 Posted on October 17, 2022 by Louise Howland
When you hear the term 'modern workplace', what springs to mind?

An open plan office with futuristic desk designs? Perhaps a workplace that is fully remote, with modern coworking spaces used instead of a traditional fixed office?

Now imagine a Microsoft 365 modern workplace. A digital organisation powered by the enterprise suite of tools offered by Microsoft, designed to enhance productivity and asynchronous working. This all sounds very jargon filled, and honestly speaking, it is. That's why we're here to explain it!
What is a Microsoft modern workplace?
Microsoft modern workplace is just a fancy way of saying a company that uses the entire range of Microsoft 365 products. This includes Office (Word, PowerPoint and Excel) as well as Enterprise Mobility and Security, Azure, Power Apps and any other relevant Microsoft products. Microsoft themselves have a range of business videos called Modern Workplace, but this is different to what we're talking about.

You would use the Microsoft modern workplace term to describe a company who solely uses Microsoft products where relevant. You wouldn't use the term to describe a company who uses Office 365 but stores everything on Google Drive, for example.
So, what's different about a Microsoft modern workplace and any other workplace?
Simply put, it's the technology they use. Think of it as a workplace technology stack. For those not familiar with what a technology stack is, it's a way of easily explaining what systems you use for what, commonly used to describe servers and websites.

Remember, Microsoft modern workplace is just a term to explain how a company's technology works and how it's organised, it's nothing to do with a company's values or service provision.

Here's a quick comparison table to explain the differences:
Microsoft modern workplace
Other modern workplace
Security
Enterprise Mobility and Security
Microsoft Defender
Off the counter anti-virus software (Sophos, McAfee etc)
Productivity applications
Office 365 suite (Word, PowerPoint, Excel)
Google Docs, Sheets and Slides
File storage
SharePoint and OneDrive
Google Drive, Dropbox
Telephony
Microsoft Business Voice
Microsoft Teams Voice
Other calling systems
Data storage
Azure
Amazon Web Services or Google Cloud Platform
Operating system
Windows
Chromium, Linus
Direct messaging, collaboration and calling
Microsoft Teams
Google Meet, WhatsApp, Facebook
Why use a Microsoft modern workplace?
A Microsoft modern workplace will allow you to use one cohesive system across every aspect of your company. This can be beneficial, as it's one billing system, one administration method and easy for all users to understand.

Microsoft themselves are known for making workplace solutions. They've got history in offices and domestic use and are one of the biggest tech companies in the world. If you chosen to use Microsoft, then you will have access to a regularly developed and highly sophisticated range of products for any modern workplace.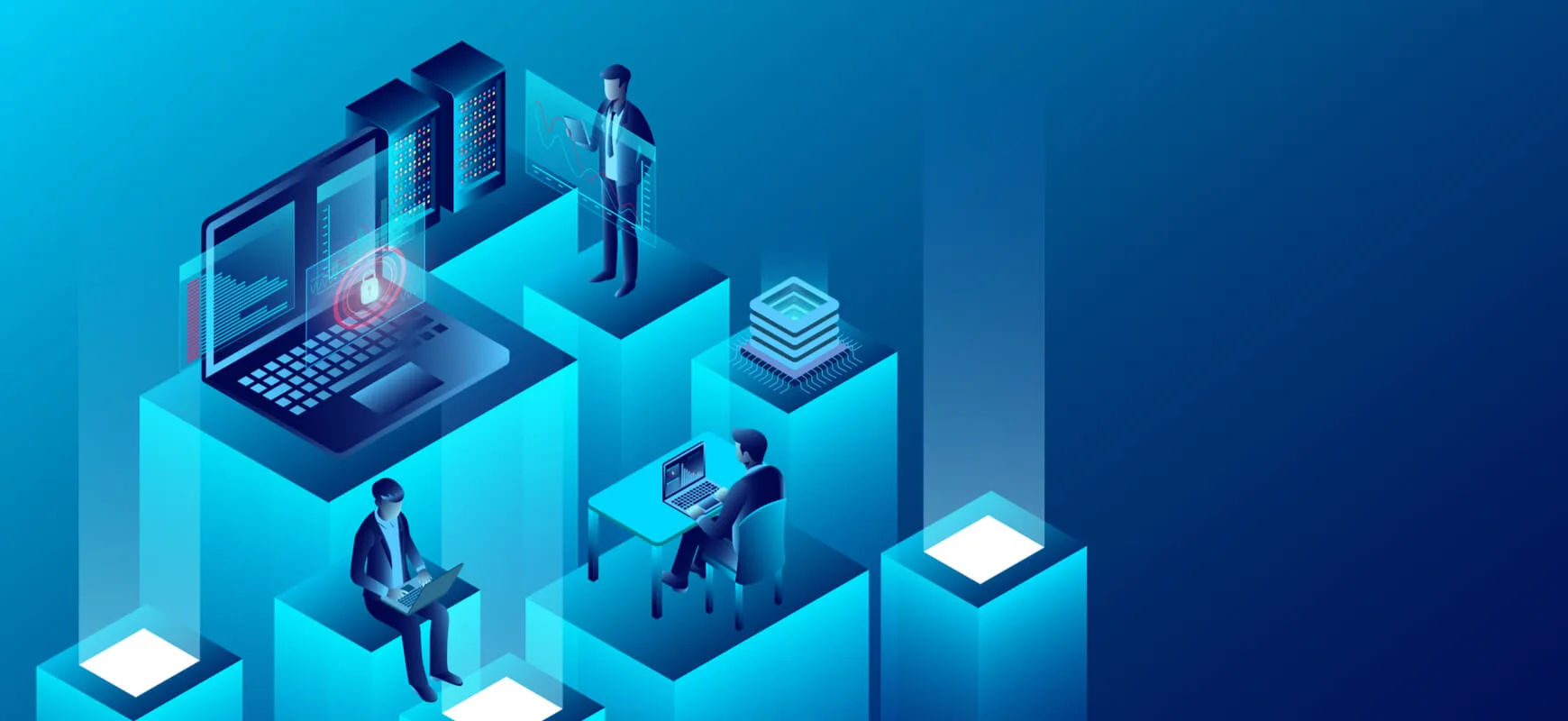 The benefits of using a Microsoft modern workplace
1. Regular product improvements that match up.
For those who don't use a cohesive workplace system, rolling out updates can be time intensive, as an update to one platform might scupper the use of another. When using Microsoft, you know that one update will have been tested for compatibility across a range of products, allowing you to update with confidence.
2. Less administration time.
Using one software provider means that you will have one admin centre with an ease of applying rules globally. This reduces the time spent administrating products, which is always a positive.
3. Ease of adoption.
Rather than having multiple systems that each come with their own nuances, having one system and set of softwares that are all produced by the same company makes it easier for end-users to adopt and use quickly.
4. Better end-to-end-security
When transferring data across platforms, there is risk of data being compromised or lost. With one single provider, you benefit from end-to-end encryption, and data in transit encryption. This makes the process safer and gives you greater peace of mind.
What does a Microsoft modern workplace include?
A Microsoft modern workplace includes the following (depending on the workplace's requirement):
Office 365
This includes Outlook/Exchange, Word, PowerPoint and Excel as well as Teams. Every end user will have access to Office 365.
Microsoft 365 Teams Voice
This is Microsoft's answer to VoIP, and is their telephony solution. It allows you to fully integrate Teams with your phone line system.
Enterprise Mobility and Security
With two levels available (E3 and E5), Enterprise Mobility and Security provides a remote work ready security system for companies.
Power apps
Power apps provide powerful automation and business efficiency solutions. There's PowerBI for business reporting and Power Automate to make manual processes smarter.
SharePoint/OneDrive for Business
SharePoint and OneDrive for Business are the file storage systems that make it easy to work from anywhere, and are a key part of the ability to make a modern workplace, helping to enable remote and hybrid work models.
Azure
Azure is a data storage system that helps businesses with cloud storage solutions. It's a big player in the cloud storage systems for bigger businesses.
Migrate to a Microsoft modern workplace with ramsac
Here at ramsac, we've got over 30 years' experience working in IT, especially Microsoft. Discover how we can help you migrate into the future of modern working with our cloud migration service.