ramsac 30th Birthday celebrations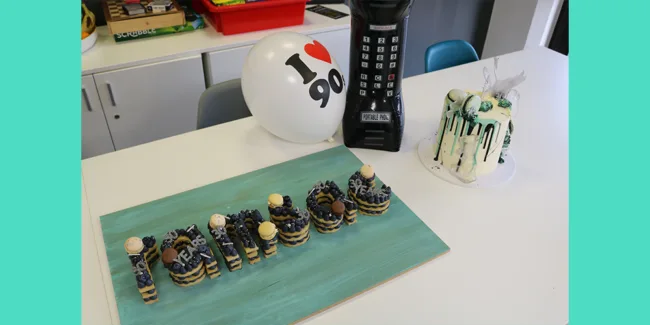 Posted on March 28, 2022 by Louise Howland
All this week we have been celebrating 30 years of ramsac. The office was transformed with 90's decorations, we have had 90's themed fancy dress with appearances by Ginger Spice, Liam Gallagher and Ali G, a photo competition of photos of staff from 1992 "where were you in 92". Our knowledge was tested with a 90's quiz and we had food trucks and bucks fizz breakfasts!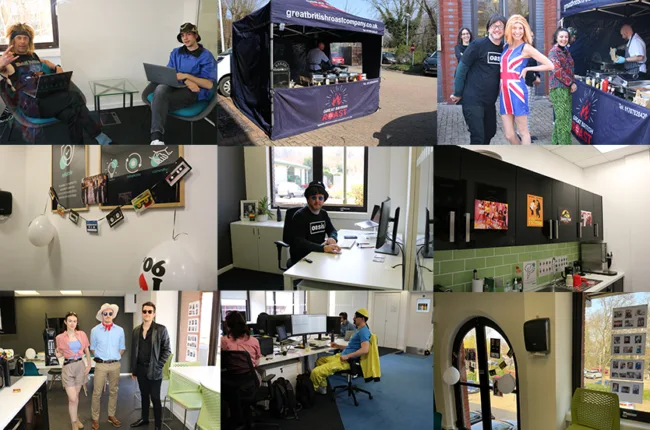 1992 was a year where the average house price was £68,634 and a gallon of petrol cost £2.13. The 25th Olympics Games opened in Barcelona, John Major was prime minister, Bill Clinton was elected as the 42nd US President. This year was the Ruby Jubilee of Queen Elizabeth II and an annus horribilis for the Royal Family. The Church of England votes to allow women to become priests. The big movies of the year were 'Wayne's World' and 'Reservoir Dogs'. And of course, Rob May and Sally Cooper founded ramsac.
We are all looking forward to celebrating again in July with a big family summer party!