ramsac celebrates Paul and his performance at the European Masters Games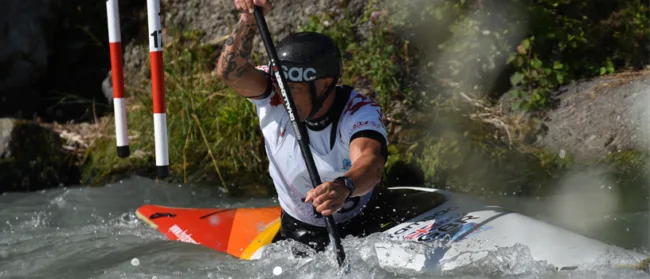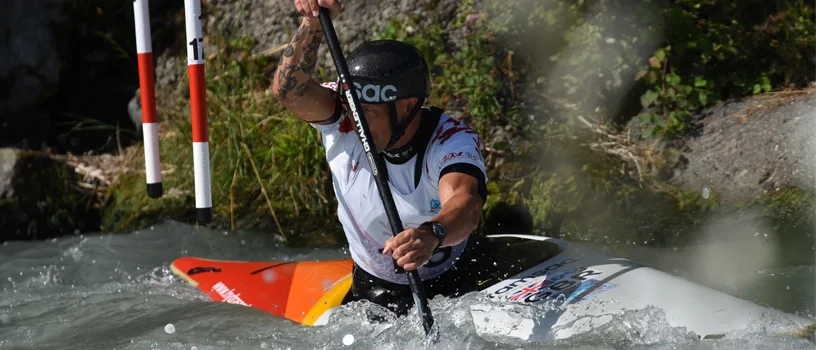 Posted on August 29, 2019 by Samantha Baidoo
Whilst we all love tech here at ramsac, there's also more to us than computers and clouds! With many of the team getting up to all sorts of exciting pursuits over the summer months, our very own Tech Director, Paul Mew, competed at the European Masters Games in Ivrea, Italy. The games involve several thousand athletes competing across thirty different sports. Paul, a seasoned canoeist came back with a Bronze medal.  In this article, I ask him about his experience at this European event.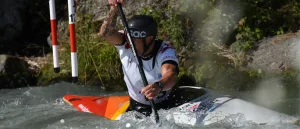 I had the pleasure to ask Paul about his experience both leading up to the games and during.
Q:  Tell us about the sport you took part in
A: I was competing in Canoe Slalom in the C1 category. For those who haven't seen it, it is racing down white water for approximately two minutes. All while negotiating about twenty gates with time penalties if any are touched or missed.
Q: What was training for the games like?
A: I trained mostly at the Lee Valley Whitewater Centre, which was the site of the London 2012 Olympics. I also had the opportunity to train at the white-water course at Ivrea in Italy twice a day in the week leading up to the race.  It was a new course for me and quite full-on.  This is a sport that I've been passionate about for many years, having previously helped coach the GB junior team and having had the privilege of helping many future Olympians over the years. Indeed, ramsac are proud to sponsor Mallory Franklin, former World and European champion and Tokyo 2020 medal hopeful, who I got in a boat for the first time at the age of seven at Windsor Canoe Club.
Q: How would you describe your overall experience
A: Overall, my experience at the European Masters Games was great. Although the training and the racing were tough, I was happy with my performance and came home with bronze medal in the individual event, and a gold in the team event. There was great camaraderie between athletes from all over the world. I've had a passion in this sport since I was young, and I now enjoy seeing my own children build their confidence and experience on the water and enjoy racing themselves.
Well done to Paul once again for his amazing result in the European Masters Games 2019!