ramsac named as one of the UK's best places to work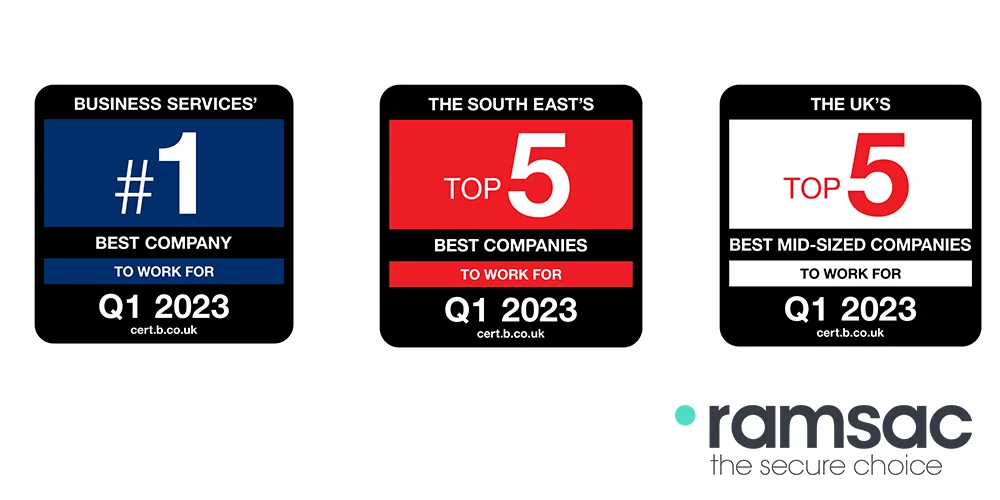 Posted on February 9, 2023 by Louise Howland
The UK Best Companies to Work For award is not an award that you enter via a well written piece of marketing creative. Rather, the independent 'Best Companies' organisation undertakes a thorough and anonymous survey of your entire workforce, asking questions around working conditions, culture, reward, progression, community impact, and all the key factors that measure staff engagement and happiness.
Having undertaken this review in December, we were blown away to be awarded the prestigious 3 Star accreditation rating, reflecting "world class levels of workplace engagement."
On Friday 3rd February, ramsac MD, Rob May, joined BBC TV's Dan Walker at Best Companies Live in Media City, Salford, for the reveal of the 2023 Best Companies to Work league tables.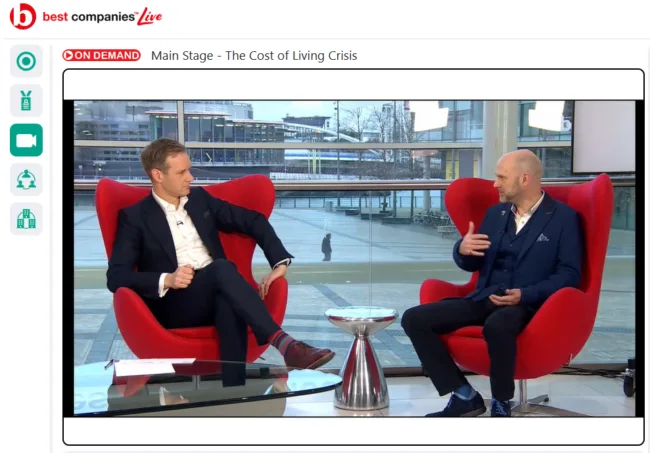 We were thrilled with our results! Against tough competition including many hundreds of firms from around the UK, ranging from small charities, to major national brands, NHS trusts to energy firms, retail organisations to legal practices we placed in 3 major categories.
In our sector – Business Services, we were named number 1, the best place to work in the UK
In our region, South East, we are the 5th best company to work for.
And in our size category (mid-sized employers) we are the 3rd best place to work in the whole of the UK
To place so high in so many areas is very exciting and shows the work we do to make ramsac a special place to work is not wasted. With our World Class to Work For Award and our maximum 5 star rating on the employee feedback site 'Glassdoor' and we feel confident that we can continue to attract and retain really great people, who want to align their values and skills with ours and grow their careers with us.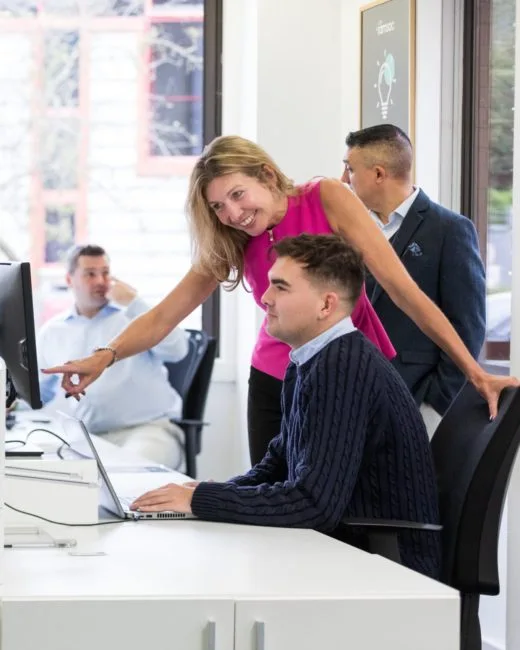 Careers at ramsac.
We're always on the lookout for great people, for more information.