ramsac proud to sponsor TEDx Woking for 4th year.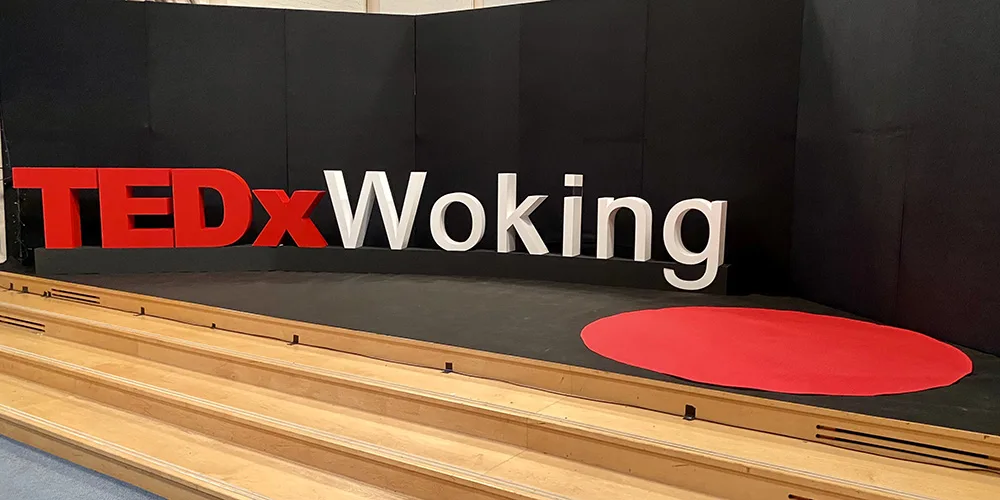 Posted on January 23, 2023 by Louise Howland
We were proud to once again be sponsors for TEDxWoking in November 2022 (for the fourth year in a row) The theme this year was Our Future. The event attracted 85 speaker applications, resulting in 20 auditions and ultimately seven people taking to the world-famous red circle.
The first time we were involved in a TEDx Woking event was back in 2017 when ramsac's Managing Director, Rob May gave a talk; Your human Firewall – The Answer to the Cyber Security Problem. To date that talk has had over 281,000 views on YouTube, 269,000 views on TED.com and has spawned two books.
Commenting on this latest TEDx event Rob said
"There is a unique magic about TEDx, the journey that the speaker takes in order to hone their 'idea worth spreading' along with the strict formulaic guidelines is like nothing else in the public speaking world. It is also very much a community event, this year we were able to hold the event in the heart of Surrey using the fantastic facilities at Christ Church Woking. The talks were brilliant, the atmosphere was supportive and positive and everyone had a brilliant time. It is an honour and a pleasure to be able to be so involved with TEDx and as a business ramsac are delighted to be able to support the event."
After a live TEDx event there is an inevitable wait whilst  the videos are authorised and checked to ensure they all meet the TED guidelines, but that delay is over and we are delighted that all of the talks are now available to watch on the TEDx YouTube channel.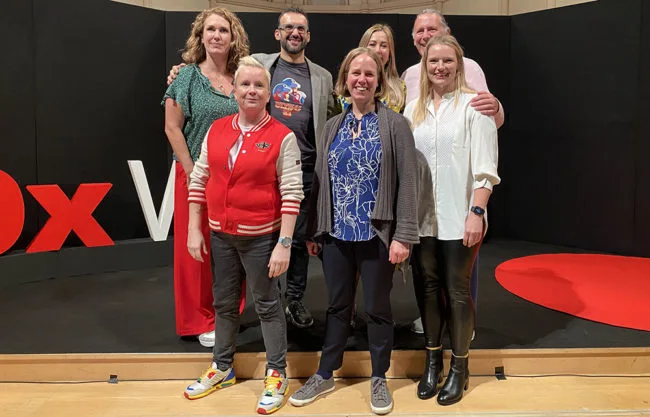 How loss can teach us to live | Katie Hunt | TEDxWoking
How to design your own career happiness | Lucia Knight | TEDxWoking
Buildings that think with IoT: the friends we never knew we had | Niko Kavakiotis | TEDxWoking
How to change the story of our planet by doing two simple things | Hannah Keartland | TEDxWoking
Sustainable funerals in nature reserves – not cemeteries or crematoria | Simon Ferrar | TEDxWoking
Crucial role of Ukrainian women in rebuilding our collective soul | Eugenia Webster | TEDxWoking
Do you want to feel happier? Laugh. Think. And play more. | Em Stroud | TEDxWoking
Be sure to watch them all and let us know what you think, you can't help but be inspired!
You can also watch the talks from TEDxWoking 2021 which are shown below:
How 3D print technology builds resilience in reconstructive surgery by Ruchi Pathak Kaul
Ditch your fishnets, boost your resilience by Mel Loizou
How I lost my job and found my Fire by Jane Stacey
You can do it by Kimberley Leung
How to turn imposter syndrome into your superpower by Louise Curtis
A new way to make love by Will Hemmings