Social distancing in offices – IT considerations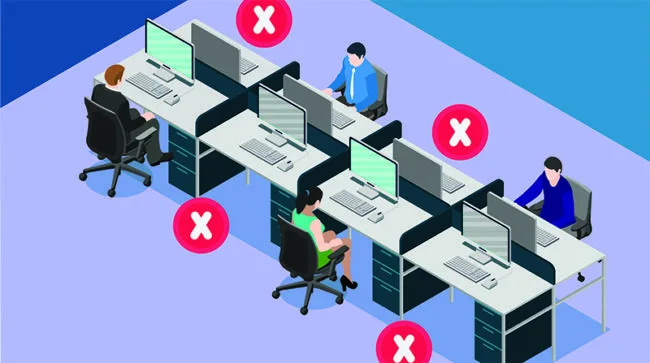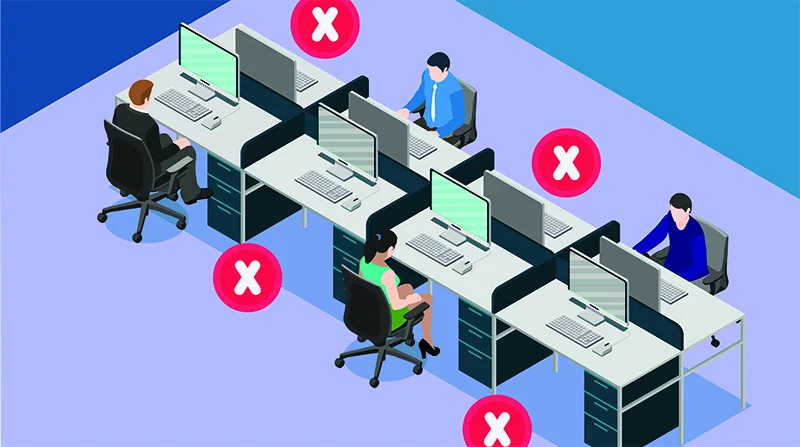 Posted on April 23, 2021 by Simon Williams
Creating a socially distanced office
Some organisations are considering their options for how to safely integrate staff back to their work environment. One thing that seems clear is that few organisations will return to the way things were before the COVID-19 pandemic struck.
Home working will continue to be encouraged and with growing awareness of future pandemics, as well as a change in life, businesses need to think about their long-term ability to work in different ways.
The government have released a 50 page briefing on creating a safe environment in which to re-open offices, but we've taken a more practical look at the IT considerations that need to be thought about.
Reopening the office during Covid-19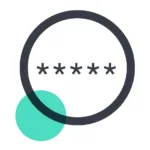 As government support ends and staff return to workplaces, it's likely that passwords will need to be reset and machines that have been off for weeks, will need to run updates, catch up on Antivirus versions etc. There is a chance that machines could take a while to be work-ready and you may need to have some IT staff available to help on the first few days of reopening to ensure people are back up and running as quickly as possible.
Staff that have been working from home for the duration will potentially be bringing kit back to the office and this may need resetting up to connect to the network. If users took PCs home, these may need re cabling etc. Again, think about your IT staffing requirements in advance, or consider staging the return to work to ensure that your IT team or outsourced partner aren't inundated.
Social Distancing and IT
Hot desking set ups where users share hardware (such as phones, keyboards, mice etc) will not be permitted.
Consider removing hardware that is traditionally shared, such as reception desk kit, meeting and staff room PCs etc.
You may need to consider moving desks around, or creating blank desks on bench style desking to ensure that staff can continue to be socially distanced.
Consider closing off/restricting huddle spaces and removing seats from meeting rooms to reduce capacity.
Meeting rooms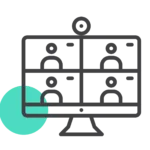 On the government's announcement in March 2020, like the majority of the UK workforce, at ramsac we switched all staff to work from home. Meetings took place on Teams or Zoom relatively easily with staff able to use speakers and cameras on their laptops etc. As lockdowns and restrictions lift, regular testing being available and vaccination roll outs continuing across the world, we are likely to see a more hybrid working style, where some staff continue to work from home and others are office based, with many people adapting to the new normal.
This will have an impact on meetings for the staff in the office – they can't have sound through their laptops in an open plan office, and equally, social distancing will prevent two or three people huddling around a laptop in a meeting room.
So, it's time to think about the tech in your meeting rooms. You'll need a decent camera and sound and easy ways for people to connect to meeting tools, so that your office teams can safely connect with those working remotely. There are a host of ideas for how to do this, ranging from £20 headsets to £5k whole room systems! Talk to your IT team about this in advance of your main reopening to ensure things are ready from day one.
Laptops:
If your staff took work PCs home, returning to work will be a challenge, as they can't realistically carry a PC between home and work each day if they are working from home some days going forward. Consider whether some of those people now need company laptops to be issued.
Hot deskers previously using shared devices may now also need personal issue laptops.
Staff that were sent home hurriedly in 2020 may be using personal machines. This is a security risk and would not pass the Cyber Essentials framework for a number of reasons. You have no control over personal devices, data is being stored on hard drives you have no control over, you're not monitoring or securing them, you're opening up access you may struggle to manage and you've lost control over antivirus protection. It's time to go back and address the personal use device issue and make a longer-term fix.
For those that continue to work from home, check that they have got what they need to work effectively. A staff survey asking questions about their home set up, such as anything needed to be more efficient/comfortable etc is a good idea. This may highlight the need for additional monitors and external keyboards/mice.
Data Access
Under GDPR, you're obliged to have a data asset register – in other words, a list of all the places you are storing data. If the quick response to lockdown has changed some of this information, it's time to revisit. Have people now got data stored on local drives, USB devices etc, just to get them up and running? With more home working for many, you need to address these potential breaches.

Many businesses were looking at moving to a true cloud platform such as Office 365 prior to Coronavirus. So, if you have been struggling with access to on premise or hosted servers perhaps it's time to think about a true cloud alternative. The versatility of having email, folders and Active Directory completely cloud based means all you need is a good internet connection on the user side, making working from home a lot easier.
General considerations for safety and social distancing in the office
There are a number of general safety measures you can put in place in your office to make it a safer environment for all:
Supplying your employees with hand sanitiser and encouraging them to use it regularly is an essential for reopening the office.
Supplying your employees with surface disinfectant wipes is extremely important too. By wiping down surfaces regularly you can reduce the risk of spreading germs
Ensure you're not providing any shared hand drying equipment sure as hand towels – swap these out for paper.
Tape on the floor is a good way to politely remind your staff to distance and helps your employees to move around the office in the right direction. This prevents them bumping into each other or breaching the 2m rule.
Providing safety visors and/or masks will help put your employees' minds at ease.
You may have to consider changing around your staff room/kitchen space or limiting it to a one-in, one-out basis. These rooms tend to be small, and you don't want to risk having too many people in a small space at once.
Future planning
It makes sense to revisit your business continuity plan and see if you are prepared for the future. Also take into account changes in staff roles going forward that may affect your process.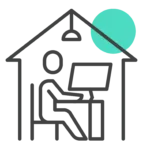 There are a lot of people that have really enjoyed the experience of working from home, and having proven that they can be effective away from the office, it's likely there will be demand to continue to do this in the future. This unique period in our history will change the shape of working culture forever and IT has an important role to play in this.
It's also important as an employer to regularly monitor government guidelines as they're constantly changing – regarding working from home in particular. By staying on top of the current rules and regulations, you can prevent mistakes that could potentially jeopardise the safety of your employees.
Your IT security considerations will have been impacted by changes in working practices. It's time to re visit your risk assessment and your Data Impact Assessment and ensure that they are both now fit for purpose.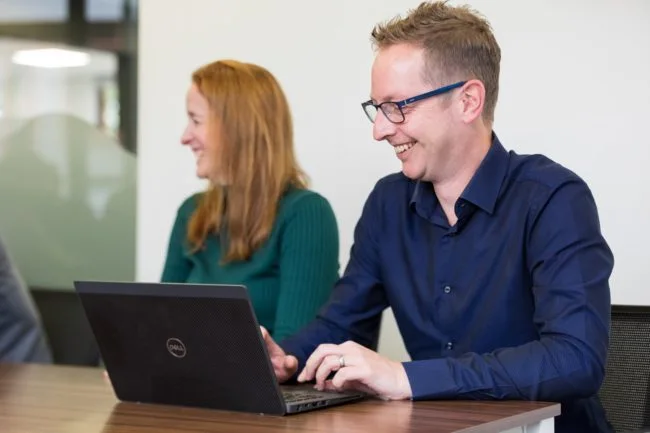 COVID-19 Support
Coronavirus has presented logistical and technological challenges to all organisations. Find out how we can support your business by checking out our COVID resources