The benefits of upgrading to Microsoft Teams Premium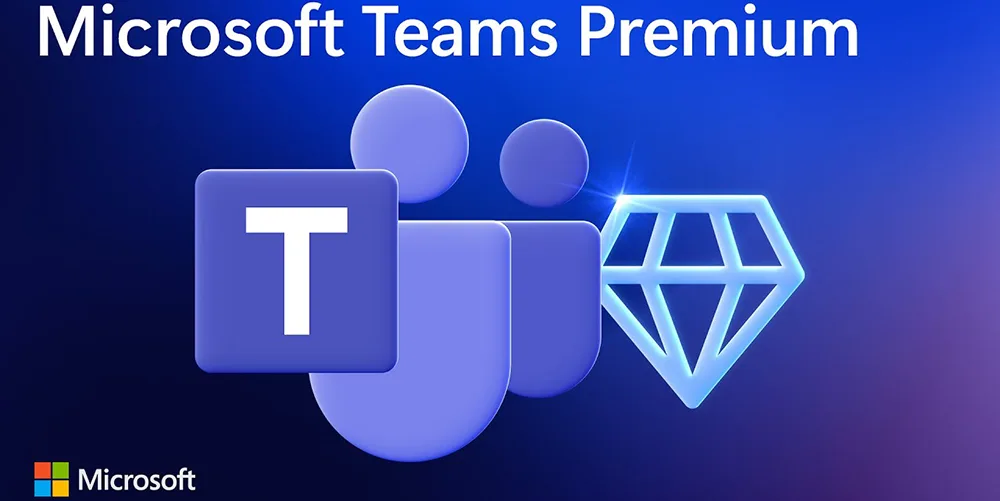 Posted on June 22, 2023 by Kayleigh Wilkinson
As we all know, meetings aren't one size fits all. You could have a Teams Meeting for your team, a one-on-one creative brainstorm or a company-wide update. We've grown accustomed to having Teams Meetings, and now, Teams Premium is the next step in meeting excellence.
What is Microsoft Teams Premium?
Microsoft Teams Premium is an add-on licence to your existing Teams licence which does come with a monthly cost at £5.80 per user, per month. It provides the users selected with access to a whole host of additional features, including AI, advanced meeting protection and personalisation.
Why should I get Microsoft Teams Premium?
Depending on your business and how you use Teams, it can enhance your meetings and webinars, giving users extra protection, efficiency and customisation. Some of the benefits are outlined below to assist you in making an informed decision as to whether this is the right decision for you. It is worth noting that you do not have to take on the licences company-wide, you can assign the licences only to those employees for whom it would be a benefit, such as those in new business acquisition or senior management.
What are the benefits of getting Microsoft Teams Premium?
Security and data protection
First, let's look at security and data protection.  With Teams Premium you can watermark shared content and video feeds with the organiser's email address.  This will reduce the likelihood of attendees taking screen shots, snipping, or photographing your presentation without your knowledge.  This is particularly beneficial if you are sharing sensitive or confidential information or Intellectual Property.
In the settings you can also control who can record the session preventing this from being recorded and reshared without your consent, if you are charging per participant for a webinar this is a great way to ensure it is not shared with those who have not paid to attend.  If you have a Microsoft 365 E5 subscription, another way to ensure your content is protected would be by applying a sensitivity label.  Pre-set by your Teams admin, each sensitivity label can apply automatic settings including:
Who can bypass the lobby
Who can present
Who can record
Encryption for meeting video and audio
Automatically record
Video watermark for screen sharing and camera streams
Prevent copy of meeting chat
Prevent or allow copying chat contents to the clipboard
Efficiency in Microsoft Teams Premium
Moving on to efficiency, every company and every individual can benefit from quicker, more efficient systems which same them time. By utilising ChatGPT, Microsoft has brought a range of efficiency features to Teams meetings. AI has allowed for Microsoft to include a wide variety of efficiency into Teams, including:
Live translation to over 40 different languages: A huge benefit particularly to international companies is the live captions.  Available in over 40 languages, each attendee can customise their captions to the language which is best for them.  This means that the speaker can use their native language and attendees from around the globe will know what is being said with no need for an interpreter.  The best thing about this feature is that only the meeting organiser needs to have Teams Premium in order for this to work for all attendees. 
Capacity management: Ahead of meetings you can manage demand and registration capacity by enabling an automatic waitlist and manual approval of registrants reducing the need for any extra lists or spreadsheets. 
Reminders: You can also enable reminder emails or SMS messages directly from Teams to be sent on a date of your choice. 
Reporting: After meetings have run, you will be able to view reports and trends, such as no-shows and wait times, to help drive better customer experiences in future events.
Recording: If the event was recorded it is now quicker to catch up with automatically generated chapters. 
Minutes: If all attendees have Teams Premium it can also write you basic minutes from the transcript and create a suggested list of follow-up tasks by using AI tools, powered by ChatGPT.
Virtual appointment booking: With Teams Premium you get a better range of options for booking virtual appointments. While Teams Bookings already exists with a standard Teams licence, Teams Premium takes this to another level with more options for booking in, questions before-hand and a more personalised experience.
Personalisation in Teams Premium
Finally, the level of personalisation available is much better. Teams' admins can set up themes and templates which are made available to all users. Themes can incorporate logos, images, and HEX code colour options to brand the meetings to your liking. Templates can include the following settings which are currently set for each individual meeting:
Who can bypass the lobby
Announce when callers join or leave
Who can present
Allow mic for attendees
Allow camera for attendees
Record automatically
Allow meeting chat
Allow reactions
You can also manage what your attendees see on the screen. A step beyond 'spotlighting', you will be able to 'bring on screen' any presentations and speakers which need to be seen, avoiding the distractions caused by other people's cameras and attendees leaving and joining during the event.
Alternatively, you can use together mode. If your speakers are not in one place you can set a customised background such as the below and indicate where people's cameras will insert them. This gives the impression of the main speakers being together in one room and eliminates speaker's individual backgrounds.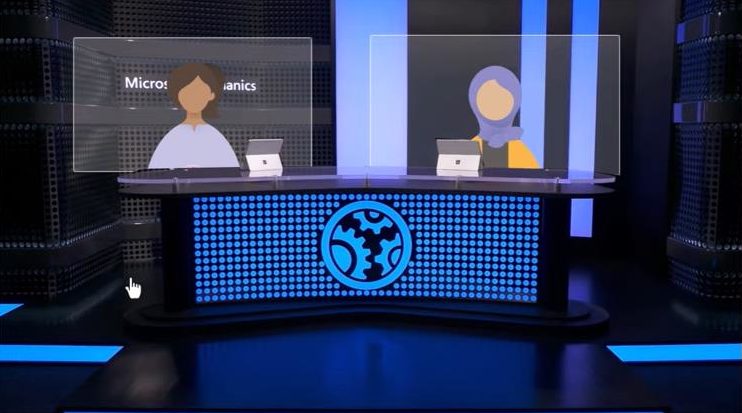 Is Microsoft Teams Premium worth it?
Overall Microsoft Teams Premium is a great upgrade option for companies who are regularly running events for individuals outside of their organisation, those who frequently need to refer back to meetings and those who work internationally. It's worth noting that the upgrade is not required by everyone in the company, only those who generally organise the types of meetings which would benefit from the additional features. For those employees who tend to only use Teams in house, the benefits would not necessarily warrant the monthly cost.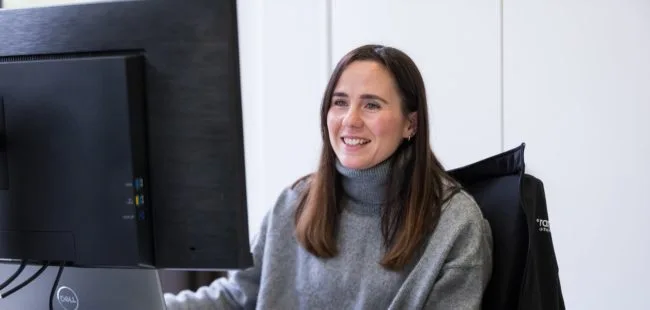 Find out more
Are you interested in expanding your organisation's use of Microsoft 365, we can offer advice on how to get the most from your 365 investment.