What is Microsoft Intune and why should an organisation use it?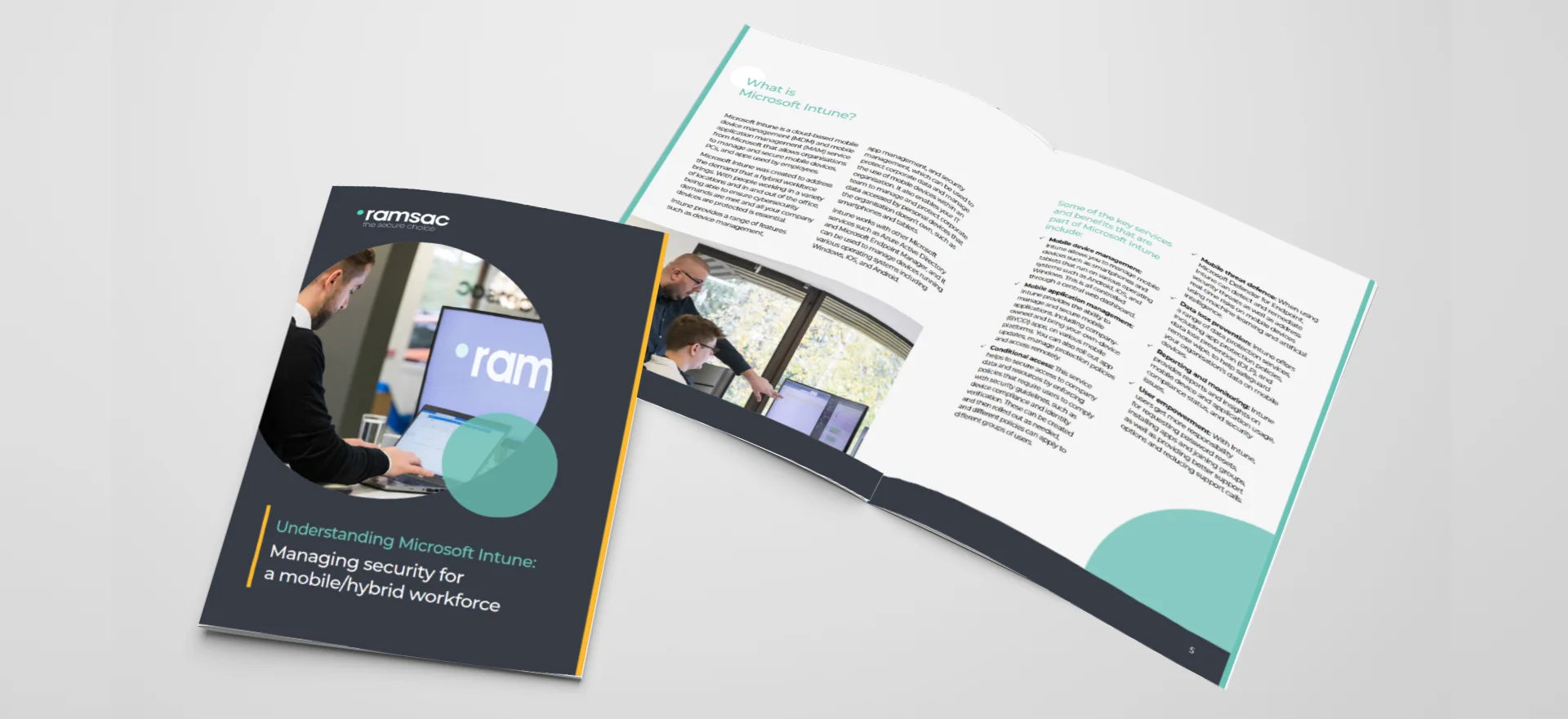 Posted on June 5, 2023 by Louise Howland
Do you have a lot of devices and applications to manage in your organisation? Do you want to access your work resources and keep your data safe on any device? Do you wish you could do all that without installing or maintaining any servers or infrastructure? If you answered yes to any of these questions, then Microsoft Intune could help. Microsoft Intune is a cloud-based endpoint management solution that helps you securely manage your devices, apps, and data. Whether you have organisation-owned or personal devices, you can use Intune to access your organisation resources and protect your data. In this blog post, we explain what are the main features of Intune are and how it can benefit your organisation.
What can Intune do for your organisation?
Here are some of the things that Intune can do for you:
Manage your devices: You can enrol and manage Android, iOS/iPadOS, macOS, and Windows devices with policies that you create. You can also monitor device health, compliance, and inventory.
Manage your apps: You can deploy and update apps from various sources, such as Microsoft Store for Business, Microsoft 365 apps, private app stores, and Win32 apps. You can also create app protection policies to control access and data on apps.
Deploy policies: You can automate the deployment of policies for device configuration, security, compliance, conditional access, and more. You can target these policies to user groups and device groups that you define.
Use self-service features: You can empower your users to perform common tasks on their devices, such as resetting a PIN/password, installing apps, joining groups, and more. You can also customise the Company Portal app to provide support and guidance to your users.
What benefits does Intune bring to an organisation?
Here are some of the main reasons why organisations are using Microsoft Intune to manage their apps and devices:
You don't need to install or maintain any servers or infrastructure to use Intune. You can access Intune from any browser and manage your endpoints from anywhere with an internet connection.
You can integrate Intune with other Microsoft services and apps, such as Azure Active Directory, Microsoft 365, Microsoft Defender for Endpoint, Microsoft Sentinel, and more. You can also integrate Intune with third-party partner devices and apps, such as Samsung Knox Mobile Enrollment, Google Zero Touch Enrollment, VMware Workspace ONE UEM (AirWatch), Citrix Endpoint Management (XenMobile), and more.
You can choose how to manage your devices and apps with Intune. You can enrol in device management only, app management only, or both. You can also protect data on any device with app protection policies and conditional access policies.
You can use Intune to implement a Zero Trust security model for your endpoints. You can enforce security policies and compliance rules on your devices and apps. You can also monitor and respond to threats with security reports and alerts.
Microsoft Intune is a powerful and versatile tool that can help you simplify and secure your device and app management across your organisation.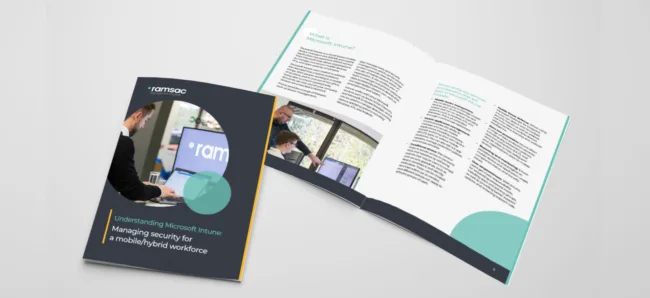 Whitepaper: Understanding Microsoft Intune
ramsac has created a whitepaper that covers all you need to know about Intune, and how it can benefit your business.