What are the benefits of outsourcing IT?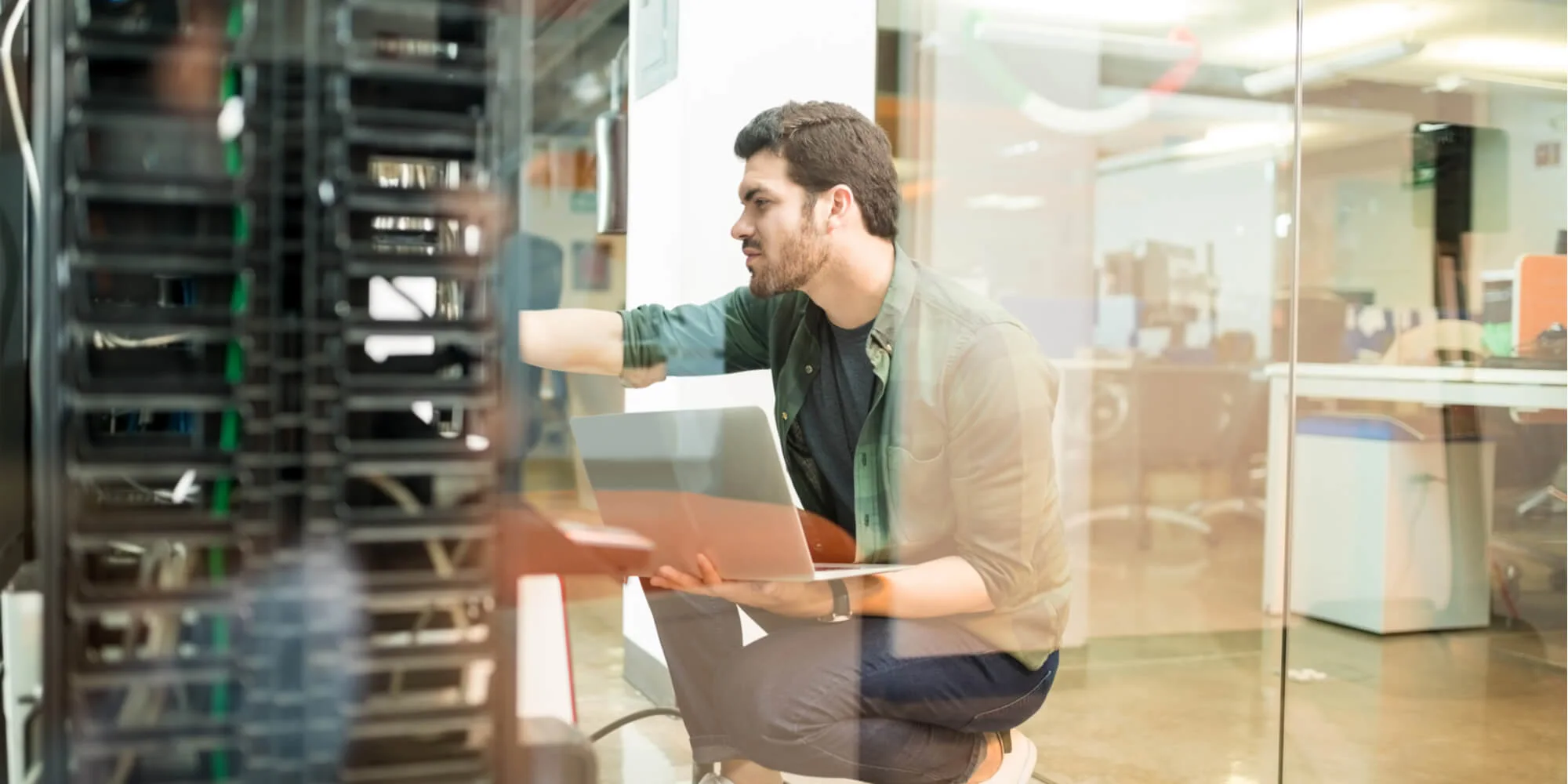 Posted on January 25, 2022 by Louise Howland
Outsourcing IT can be a huge change for companies. For those used to in-house support, switching to outsourced brings in expertise, a wide span of technical ability, and experience from working with a wide variety of other businesses.
But what are the benefits to you and your company when you outsource IT?
What is outsourced IT?
For businesses, IT covers all technical aspects of a company, from telephones to internet access and file storage. As we are in the age of technology, it's an incredibly important part of any company, and good IT truly powers a company to succeed.
Outsourced IT, and outsourced IT support, provides your company with a team of technological experts, and gives you the best value for money, when it comes to your IT. At ramsac, we provide 24/7 support for all IT problems, advice on what technology to invest in, creating a healthy IT infrastructure your business can rely on.
The advantages of outsourcing IT
When outsourced, IT stress and technical demand is freed up from your in-house resource and the responsibility is transferred to and spread across a wider team of experts. With ramsac, outsourced IT provides your company with:
Less single points of failure: A larger IT team means you're not so dependent on the knowledge of one or two key individuals
Staff who's only job is IT – so their training and expertise is kept laser sharp
Reduced management overheads
A broader range of experts – our IT team is large and there are unlikely to be projects on your wish list that we don't already have experience in
The ability to have a team available 24/7
The ability to scale up and down as your business needs change
A specialist, qualified cyber resource
A project management team that keeps IT project on track
Access to all the major vendors via our larger purchasing power
An expert team who receives regular training, keeping them up to date with industry changes
IT can be intimidating, but outsourced IT removes that stress and powers your business forward.
Round the clock availability
For employees that work remotely, or on days that someone ends up working later, a failure in IT can cause problems. With in-house IT, you might struggle to get a response, but an outsourced IT company can provide support, 24/7. They will solve the problem and allow you to continue working, no matter the hour.
24/7 support doesn't just apply to user support, it also ensures that you have as little downtime as possible, whether that be your website, emails or office internet. Round the clock availability means that any downtime can be dealt with instantly, rather than the next morning when someone gets into work.
Wide range of expertise
There is no such thing as an IT all-rounder. The person that is motivated to fix the printer and set up new user accounts, is not likely to also be the cyber security specialist, the project manager or the person that can set the IT strategy and budget. Outsourced teams constantly work with a variety of systems and are therefore able to take knowledge from other companies and widely apply it. Because IT is our only business, we attract a broader team of experts which you can access as and when your organisation needs specific help, without having to retain all of that overhead on your payroll.
Cybersecurity knowledge
Whether you run a start-up or a large multi-national company, cybersecurity should be a concern. In fact, according to the PwC survey, 75% of large organisations and 31% of small businesses suffered staff-related security breaches in the last year.
Cybersecurity can be a problem without the correct knowledge to solve problems. Whether a minor phishing attack or a wider data breach, without the correct team at hand to help you, each problem only gets worse.
An outsourced team has a wide range of resources at hand to help secure your system after a cybersecurity breach and can identify problems quickly. They also often have direct contacts at major companies to help regain control quicker than a small company could.
Scalability of IT
An in-house team can't scale up as quickly as an outsourced team. The jump in price between scale for an in-house team is much greater than that of an outsourced team. Rather than paying another individual salary, and all the associated costs of employing someone, it is often a small monthly increase which means greater value of money for you.
As your company scales up and down, an outsourced IT company can run in parallel to you, providing as much and as little support as you need.
Advice from technical experts
When it comes to making changes to an IT system, an outsourced team will provide unbiased advice with a great breadth of knowledge, and situational knowledge from other companies they have worked with.
An outsourced team will provide you with advice, and actionable options, regardless of your question. With your own IT team, change can be a place of uncertainty. An outsourced team, on the other hand, will assist and provide you with the answers and advice you need to make a confident change.
A hybrid approach to outsourcing
Outsourcing doesn't need to be 100%. Here at ramsac, we can take a hybrid approach whereby we support a small inhouse team to carry out large scale work, or even provide more effective support to a growing company.
Like a marketing agency that works with a marketing manager, or an outsourced customer service team that deals with first line of contact, an outsourced IT company can complement your in-house IT team to support your organisation's needs.
Discover more about outsourced IT
ramsac provides outsourced IT support to businesses, from SMEs to nationals, from the South East, to London and beyond.