Business of the Year: Silver winner – SME National Business Awards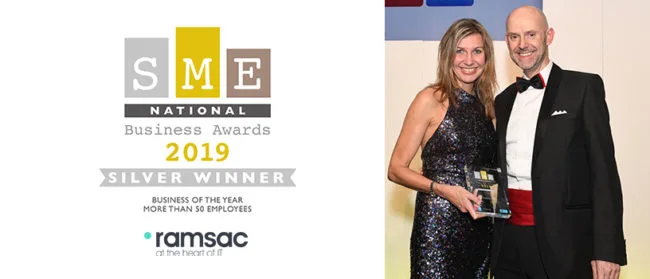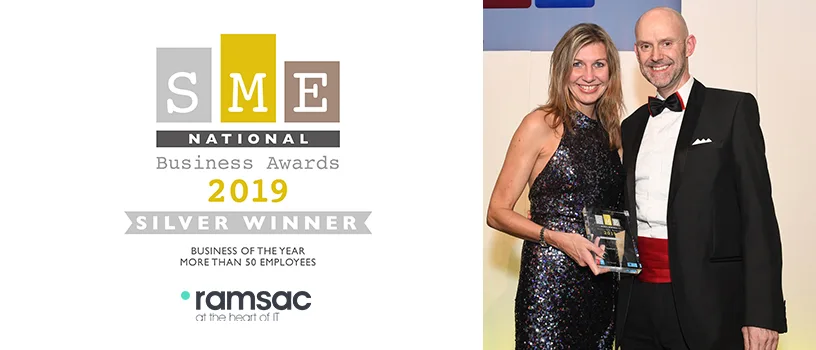 Posted on December 12, 2019 by Samantha Baidoo
We are thrilled to announce that ramsac is the silver winner for – "Business of the Year with more than 50 Employees" from the SME National Business Awards!
To be recognised at a national level as the silver award winner for "Business of the Year" is particularly exciting, ramsac has grown substantially over the past couple of years and we continue to always strive to be the best company in all aspects – for clients and employees.
The award was open to employers of 250 employees or less nationally who have achieved excellence in providing an environment where employees can develop their full potential, achieve outstanding success for the business and personally thrive. This award was presented to the business that has shown outstanding initiative, boldness and imagination in the enterprise, as well as sound management practices. It also demonstrates the sustainable growth and the commercial success of the businesses that were up for this award.
Rob May, Managing Director at ramsac commented "We were thrilled when we won the Surrey round of this competition, to go on to the National finals and receive the Silver award was truly an honour. We work really hard to support our employees and create a fantastic working environment while providing the very best service to our customers. I am so proud of the whole team, what a great way to end the decade receiving a national award that recognises the effort and commitment the team have put into developing ramsac. Roll on 2020!"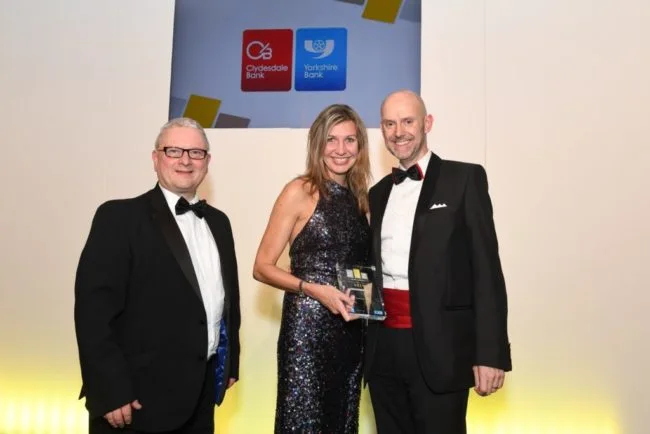 Founders of ramsac Sally Cooper and Rob May accepting the silver Business of the Year" award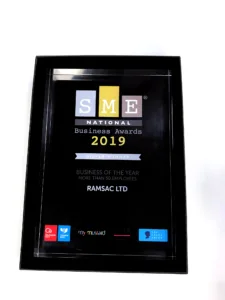 Image of the silver "Business of the Year" award