How secure is your data? A guide to data backup and disaster recovery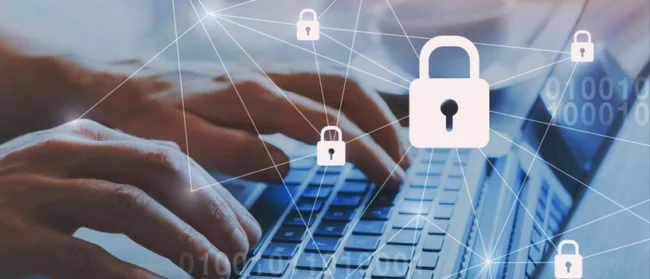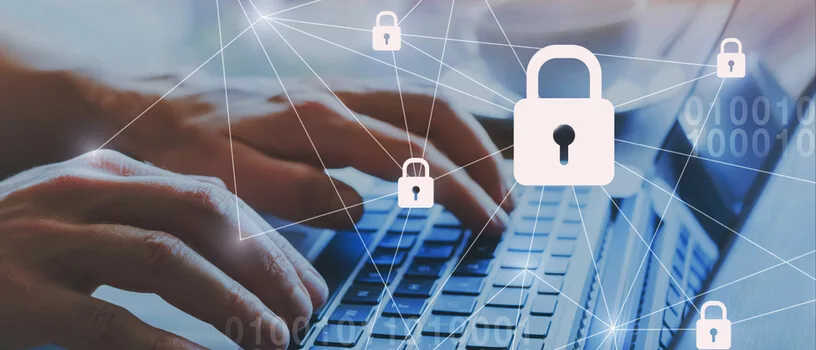 Posted on May 7, 2021 by Louise Howland
Data is the new oil, and businesses cannot function without it. It's fundamental for a business of any size to protect, backup and secure their data.
To ensure the safety and security of your data, there's processes and systems you can put in place. Today, we've created a guide to help you to start this process.
How to anticipate data loss
There are a multitude of ways data can be lost within a company – it can impact an individual employee or the wider business. As a result, the disruption caused is likely to be scaled depending on the data loss scenario. Being aware of common scenarios that lead to data loss allows your company to plan for them, helping with data recovery and minimising disruption. .
Common causes of data loss
Internal data loss scenarios
These scenarios occurring within your company are typically more likely to impact individual employees with a few exceptions.
Damage to a device – such as a laptop or a desktop could cause locally saved files to be lost. This could be a hardware failure or software corruption.
Human error – data accidently deleted by an employee is a common issue. There is also a risk of malicious intent for disgruntled employees or even ex-employees.
External data loss scenarios
Stolen/Lost devices – often means that locally saved data is lost and cannot be recovered. If security measures are not in place, this can quickly become an issue of a larger scale.
Cyberattacks – other than localised or internal causes of data loss, cyberattacks offer more severe instances of data loss. With SMEs disproportionately targeted for cyberattacks, this type of data loss is a growing issue. This can come in the form of:

Malware designed to hijack a device and prevent an employee from using it.
A system being hacked, this can include online storage accounts.
Ransomware which prevents access to your files (usually companywide) until a substantial fee has been paid. In recent years, some high-profile brands have been subjected to ransomware. In 2021 alone, American Supermarket Giant Kroger, T-Mobile and LinkedIn have all been badly hacked, with millions of records made available.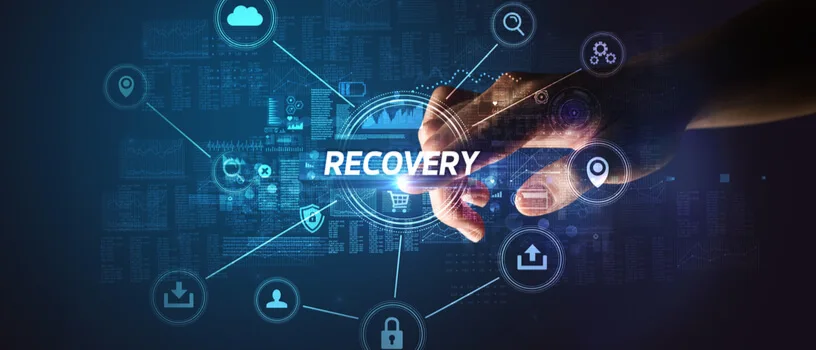 Data backup vs disaster recovery
In this article we refer to both data backups and disaster recovery, but, what are they and how do they differ?
What is data backup?
Data backup is an ongoing process where a copy of your files is taken and stored in a secondary location (not attached to the original device). It's an essential part of any digital activity, but more so for businesses. This method is precautionary and designed to mitigate disruption and the impact to your business. There is an array of different types of backups available to suit your business' activity. This includes cloud backups, FTP backups, full or incremental backups to name a few.
What is disaster recovery?
Disaster recovery is more strategic security planning to mitigate the risk of data loss scenarios incurred. Disaster recovery focuses on re-establishing a business' access to core areas, whether applications, data or IT resources. This can involve a backup solution, but this is usually just a small part of disaster recovery.
Combining data backups and disaster recovery plans
Investing in both data backups and disaster recovery plans is often the cheaper option when compared to the costs associated with rebuilding a business after a data breach or an outage. In fact, many SMEs are unable to recover from some data loss scenarios.
Having a robust data backup regime or process in place can help your business continue to function. It can mitigate the impact of low levels of data loss to aid productivity, but it can also form a larger part of the disaster recovery plan.
The time it takes a company to restore data, whatever the scale, can cost a company money. If an employee is unable to access the data required to complete their job, this unproductive time costs the business. Having a plan in place to mitigate the impact of data loss will enable your business to recover as quickly as possible, saving you money in the long run.
RTOs & RPOs
Disaster recovery plans should have Recovery Time Objectives (RTO) and Recovery Points Objectives (RPO). These outline the amount of time required to recover from outages and the amount of data that your business can cope to lose.
These objectives will determine what solutions are required to meet the business' needs. RTOs and RPOs may differ according to different areas of the business, and can naturally cause workloads to be prioritised depending on the importance to the business.
Data backup & disaster recovery solutions
There are several backup and disaster recovery solutions that can been used to formulate a plan to meet your company's RTOs and RPOs. This ensures the amount of data loss is mitigated to a level that will not negatively impact your business beyond recovery.
Solutions can be cloud-based, which are growing in popularity due to the cost-effective approach, to an on-premises infrastructure (which may not be applicable for your business size). Business that use on-site solutions will also have an alternative option for backup to ensure if one backup option becomes unavailable, another can be.
Offsite data backup storage and disaster recovery options are popular for a number of data loss scenarios. This is a preventative option to store data in case of cyberattack scenarios to prevent commercially sensitive information from being lost.
Data backup & Disaster Recovery Solutions as a Service (DRSaaS)
At ramsac, we offer a totalIT package which provides a data backup and disaster recovery solution tailored to the needs of your business, as well as a number of other IT management solutions. We review all aspects of your business to provide a disaster recovery plan based on your Recovery Time Objectives and Recovery Points Objectives. For more information on how ramsac can help your business secure its data, contact us today.