Is Russian based Kaspersky Anti-virus a threat?

Posted on March 31, 2022 by Louise Howland
The importance of secure Anti-virus
A good strong anti-virus is vital in protecting against modern day threats including ransomware (such as the high profile CryptoLocker and Wannacry viruses) and also to prevent the exploitation of vulnerabilities in software. Using technology that recognises malicious behaviour once an infection occurs on a machine – it can then stop the malicious program and rollback the damage. It also provides clean-up tools and a root cause analysis to see how the infection occurred.
Kaspersky is a Russian multinational cybersecurity and anti-virus provider headquartered in Moscow, one of their primary products is their widely used Anti-virus solution.
What is the potential threat?
5 years ago, the UK's National Cyber Security Centre (NCSC) advised government departments, against using Kaspersky products for systems related to national security. Yesterday Ian Levy Technical Director for NCSC wrote a blog giving advice on the use of Russian technology products and services following the invasion of Ukraine. Ian Levy commented
We have no evidence that the Russian state intends to suborn Russian commercial products and services to cause damage to UK interests, but the absence of evidence is not evidence of absence.
Anti-virus solutions hold the key to an organisation's cybersecurity, and it is vital they are trusted and secure solutions, so organisations should carefully consider the potential risks involved in continuing to use Russian-based solutions.
NCSC advice to organisations
For organisations using Russian – nexus products and services the NCSC is advising them to reconsider the use of such technology including:
wider public sector organisations that weren't covered by its 2017 guidance
organisations providing services to Ukraine
organisations that if compromised could represent a PR 'win' for Russia
organisations providing services related to critical infrastructure
ramsac's advice for organisations using Kaspersky Anti-Virus
The NCSC has not gone as far as to say that there is a clear and real risk. The German Government have taken a much more direct stance and warned strongly against the use of the product. In reality each business will need to take its own risk assessment and decide whether they are comfortable in continuing to use the Kaspersky product. If you would like to transition to an alternative provider, we would be happy to offer advice on how to do effectively and which are the leading products on the market.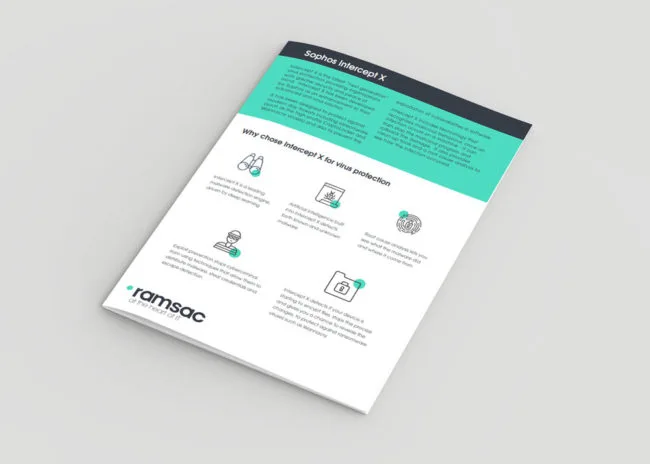 Explore the "next generation" in virus protection.
Learn more about how an advanced anti-virus solution can protect your organisation.