ramsac wins double awards at Surrey Business Awards 2023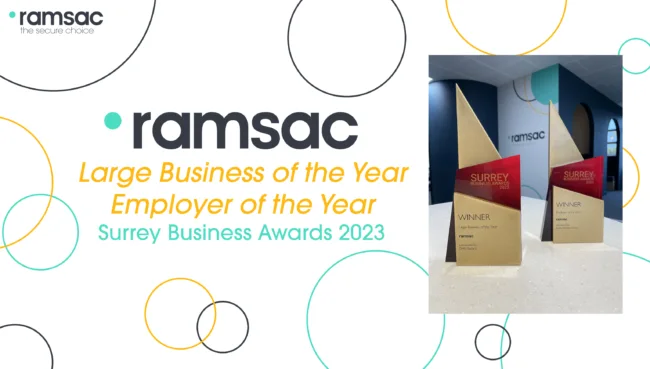 Posted on October 18, 2023 by Louise Howland
We are thrilled to announce that we won two prestigious awards at the Surrey Business Awards 2023, which took place on Tuesday, October 17th at G Live Guildford. We were honoured to receive the Employer of the Year Award and the Large Business of the Year Award, recognising excellence in innovation, leadership and entrepreneurship.
The Surrey Business Awards celebrate the best businesses in the county, across different sectors and sizes. The awards are organised by Platinum Media Group, a leading publisher of business magazines and websites in the South East. In conjunction with the Surrey Chambers of Commerce. The awards are judged by a panel of experts from various fields, who look for evidence of growth, customer satisfaction, employee engagement, social responsibility and sustainability.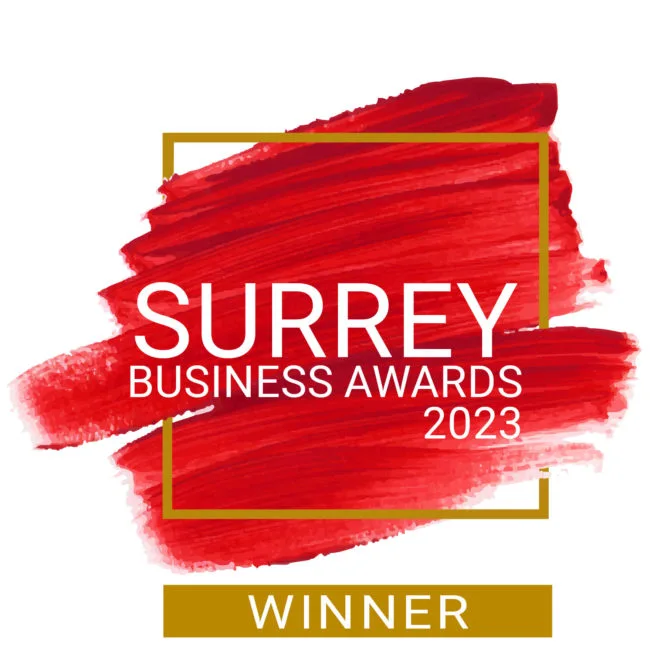 We are especially proud of winning the Employer of the Year award, which reflects our commitment to creating a positive and supportive work environment for our team. We believe that happy employees lead to happy customers, and we constantly invest in our people's wellbeing and career development. We have a strong culture of trust, respect and collaboration.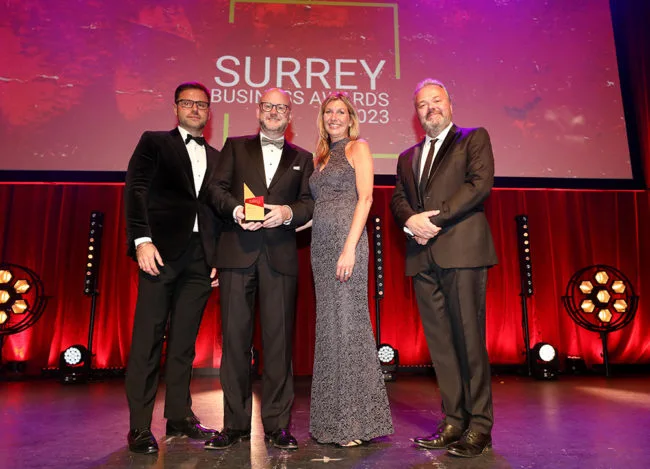 We are also very proud of receiving the Large Business of the Year award, which recognises our excellence in providing high-quality outsourced IT support, management and cybersecurity services to our clients. We help our clients to achieve their goals with technology, by delivering secure, resilient and flexible IT solutions that meet their needs and expectations. The judges commented that they were particularly impressed with our rapid growth over the last two years, combined with our resolute commitment to maintaining our culture, investing in our people, improving diversity and giving back to the local community.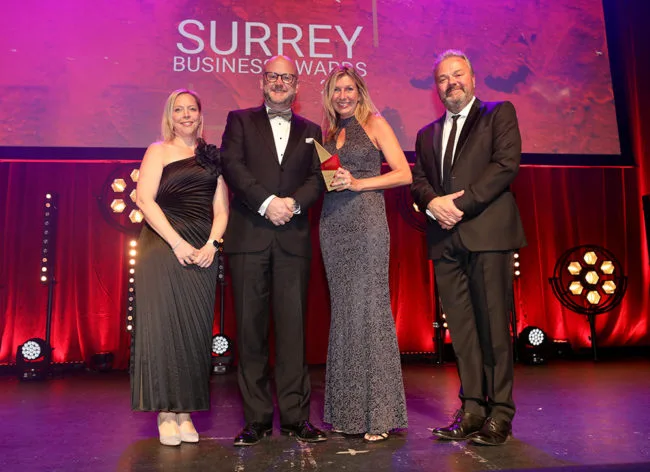 Dan May, our Commercial Director, said:
"We are absolutely delighted to win these two awards, which are a testament to the hard work and dedication of our team. We are very grateful to our clients for trusting us with their IT needs, and to our partners for supporting us along the way. We are also very thankful to Platinum Media Group & The Surrey Chambers of Commerce, as well as all the judges for recognising our achievements and giving us this opportunity. These awards motivate us to continue to strive for excellence and innovation in everything we do."
Maarten Hoffmann, managing director at Platinum Media Group, said:
"The awards are an opportunity to celebrate Surrey's vibrant business community and to recognise the achievements of those who go above and beyond to deliver exceptional service, results and products. This year, we received a record number of entries from all business sizes and sectors in the county, with the standard of applications being very high. I'd like to congratulate all the winners and shortlisted finalists."
The event charity partner was Air Ambulance Charity Kent Surrey Sussex which provides specialised medicine and knowledge to improve the health and medical outcomes of the wider community. Attendees on the night helped raise £7,400 for the charity which will help support its fight to save lives.
We would like to congratulate all the other winners and finalists of the Surrey Business Awards 2023, who have demonstrated outstanding performance and resilience in these challenging times. We are proud to be part of such a vibrant and diverse business community in Surrey.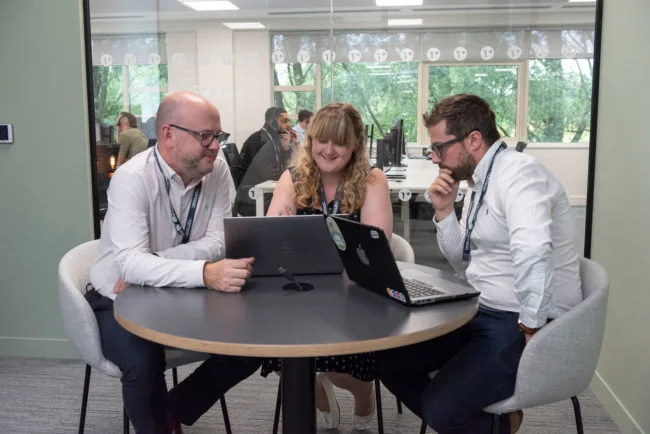 How can we help you?
We'd love to talk to you about your specific IT needs, and we'd be happy to offer a no obligation assessment of your current IT set up. Whether you are at a point of organisational change, unsure about security, or just want to sanity check your current IT arrangements, we're here to help.