Remote working: cybersecurity concerns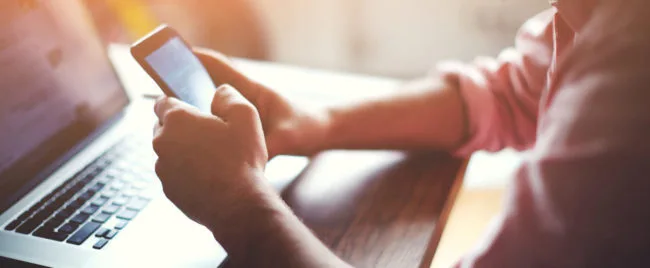 Posted on January 15, 2021 by Louise Howland
Every three seconds somebody suffers identify theft online. With the whole of the UK being put in lockdown since March, businesses have adapted to a new way of life, which includes working from home. Educating your employees on how to protect themselves and your business from a cyber-attack is extremely valuable and more relevant than ever.
According to a new report, cybersecurity firm Malwarebytes claims 20% of businesses have suffered a breach due to the actions of a remote worker since lockdown was introduced.
Remote Worker Security
Pay for anti-virus protection
The number one thing you need in place is good anti-virus software. As businesses deployed rapid home working many relied on staff using their own equipment but didn't necessarily ensure the level and quality of virus protection on those machines. There are free anti-virus products available but as with so many other things, you get what you pay for.
Always Use VPN
Ensuring you are connected to a VPN (virtual private network) rather than public Wi-Fi is an important security consideration when working remotely. A VPN helps by improving your online privacy, as it encrypts all your internet traffic so that it is unreadable to anyone who attempts to intercept it. There is however a risk here if you install VPN software on unclean or unprotected devices, as the VPN creates a tunnel between the two endpoints and that tunnel can and will carry infections where they're present.
Read more on the dangers of public WiFi here.
Do
N
ot
Share Sensitive
Information
Through Email
When you are working from home, it is important not to let your security measures slip. For example, if you cannot get into your remote access and you need a password desperately, do not be tempted to ask one of your colleagues or send any emails yourself containing passwords. Emails are not encrypted but rather are transmitted in clear form. You could easily send an email to the wrong person, even accidentally, or it could get in the hands of the wrong person. Be sure not to risk the security of passwords and never send sensitive information over email.
Install Updates Regularly
In many cases, you can set updates to run automatically, often while you are sleeping, so you do not have to worry about downtime. This is important to do because updates can improve the stability of your software and get rid of outdated features, which reduce the vulnerability of your PC catching a virus.
Set Up Two-Factor Authentication
By setting up two up two-factor authentication, you can guarantee additional security on all your devices and accounts, this can prevent any potential targeted hackings. Two-factor authentication means when you log into your app or account, a code will be sent to your choice of source (either via text, phone, or email) and you will have to enter this code at log in. This is as great way to repel hackers away and keeping your accounts safe.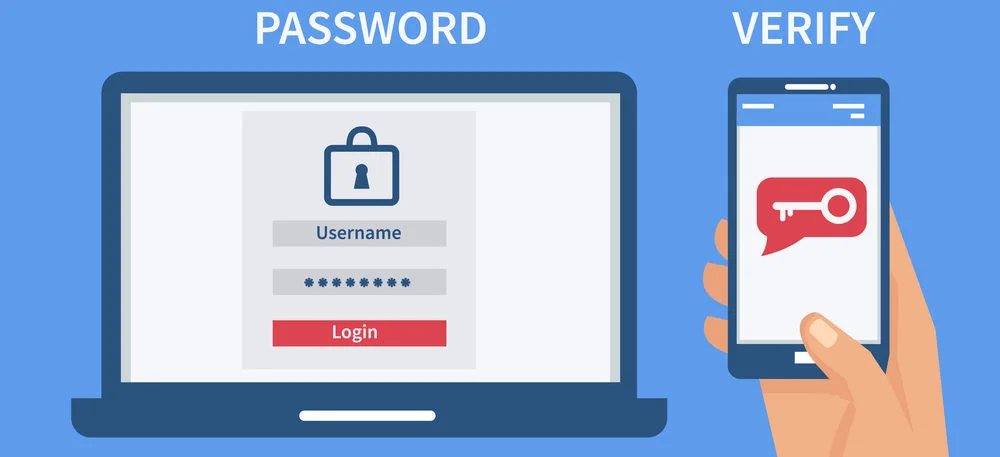 Don't
L
et
A
nyo
ne
S
ee
Y
our
S
creen
During online meetings, using the 'screenshare' function is quite common. Although this tool is very useful for remote meetings, it can also have a detrimental effect on your security. It is easy to have windows left open and before you know it everyone can see. At first, it can seem a little uncomfortable or funny to accidentally reveal harmless information. Yet, it can be a massive privacy issue and put your company at risk.
On the other hand, when working from home you should also be mindful of those around you and those who might be able to see your screen. You might, for example, have other people working in your house, or perhaps you live with friends and they have guests over. You should always be mindful about what you leave open on your screen for others to see – it pays to be overly cautious.
Create a Safe Working Environment
By choosing a dedicated area at home to work from you can help yourself avoid distractions, mistakes, and accidents. These could have a detrimental effect on your cyber–security, by staying organised and alert, ensuring no one else in your home has access to your PC (locking it when you leave it). Through the response steps above, you can ensure you're working hard to avoid a cyber-attack while working remotely.