Still using Windows 7 or Server 2008? – You are at risk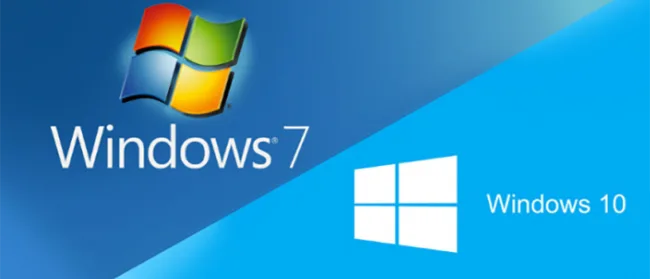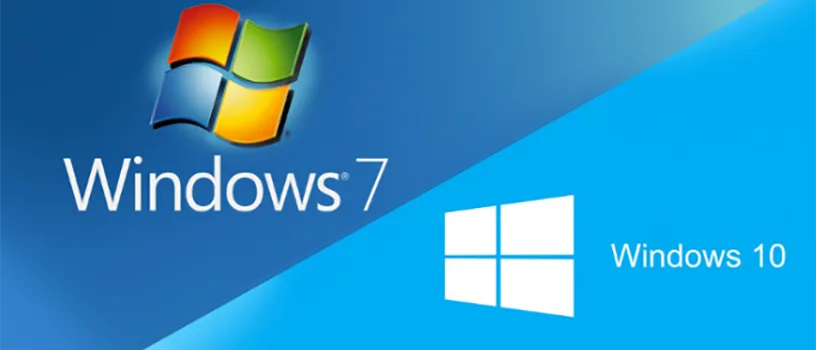 Posted on January 14, 2020 by Louise Howland
From today, extended support from Microsoft for Windows 7 & Server 2008 has been switched off. If you have machines still using Windows 7 or Server 2008 you are now at risk and we advise you take immediate action to upgrade.
For organisations still using Windows 7/Server 2008, there are many reasons why you are now at risk including:
Security Patches and bug fixes:
This is probably the greatest threat – from today Microsoft will no longer make security patches or bug fixes available, so systems will not be protected against new malware and cyberattacks, leaving an organisation vulnerable to attack. Security experts widely predict that the core focus of malicious IT activity post 14th January 2020, will be targeted at these newly vulnerable systems. It was unsupported Windows XP software that brought the NHS to its knees a couple of years ago with the outbreak of the Wannacry virus.
Continuing to use an outdated operating system means you run the risk of the third-party software you are using, being updated and no longer being compatible with Windows 7 machines.
The latest version of Office, which you will be using if you pay for office via an Office 365 subscription, is only supported on Windows 10, not 7, 8 or 8.1.
Your Windows 7 users are doubtless using the software on old devices. The average user of a poorly performing PC – the type that requires a coffee to be made whilst the PC warms up in the morning, loses 14 minutes of work productivity a day – that's 6 working days a year!
Windows 10 "the last version of Windows"
A big benefit for organisations of moving to Windows 10, is that Microsoft has referred to Windows 10 as being the last version of Windows, as you technically won't need to migrate to a new Windows Operating System or buy a new licence ever again. The reason is that Windows 10 will be constantly being patched and Microsoft are releasing incremental upgrades, so the Operating System will last the full life of the device that it is installed on.
Server 2008
Microsoft are advising customers who use Windows Server 2008 or Windows Server 2008 R2 products and services to migrate to Microsoft Azure to take advantage of 3 additional years of Critical and Important security updates at no additional charge so they can modernise when ready. For environments other than Azure, we recommend customers upgrade to the latest version immediately.
How to migrate to Windows 10
Test applications: Windows 10 has now been in mainstream use for quite some time, so the risk of early adoption is all but expired. Nevertheless if you have specialist applications in use, especially older software systems or systems that were developed specifically for you, it's worth making sure that they will operate in Windows 10 successfully. Upgrade a couple of key users initially and get them to fully road test the operating system first.
Train: Taking the time to train users on a new operating system is a big factor for success in how smooth the migration will be. Users will not take full advantage of all the new features in Windows 10 if they don't already know about them.
Budget: If you have not already budgeted for the migration you will need to include it as an additional cost. We do not advise that your organisation should wait for next years budget to upgrade. It is sometimes possible to upgrade the software on an existing machine but given the likely age of Windows devices it may not be the best option and it may be more cost-effective to consider this as a part of your PC refresh cycle. Generally speaking, a business PC should be replaced every four to five years, and a laptop every three years. Much beyond this and it's highly likely that your users are suffering poorly performing computers, which is not cost-effective in the long run – you wouldn't expect a surgeon to work with a rusty scalpel, so why would you leave your staff to operate with aged hardware?
We are happy to help you to plan your upgrade, or to answer any questions that you may have. for more information speak to your ramsac relationship manager or call us on 01483 412 040.